As an affiliate-driven website, Icy Tales earns from qualifying purchases.
Sweets are the one thing that soothes any bitter soul. Indeed, at the end of our busy lives, if a sweet comes in front of us, then the mind is bound to be good. Suppose you are sitting; in front of you is a yellow substance in a glass or on a plate with a brown caramel substance on it. You took the spoon next to you and cut a piece into your mouth and closed your eyes, and reached heaven. This is the magic of banana pudding. Today I will give you the best Banana Pudding recipe.
1. What is Pudding?
Today I will tell you what exactly pudding is and what it is. But before that, I will tell you a little about the history of pudding. Originally the word pudding is believed to come from the Latin word Botellus. And the word Botellus means sausage. But the interesting thing is that the word pudding does not represent the word sausage at all.
However, another common aspect of the pudding is that the word comes from the West German pud. However, the word pud means swelling, which is actually somewhat similar to the word pudding. By pudding, we mean a type of dessert and custard and it can be delicious salty, or savoury.
Yes, many people may not know that we can add pudding to salty food. Basically, by pudding, we mean a whole dessert like egg-based custard, instant custard, or mousse. As I said earlier, a spoonful of it disappears in a moment. However, it can be called a milk-based dessert that is set using a similar thickening agent, such as gelatin or gel.
Let's say that instead of gelatin, coneflower starch is used here. However, pudding is most commonly used as a modern American dessert. In such European countries, the term is used to describe delicacy. In the true sense, wherever it originated, pudding has started its reign all over the world today. Pudding is popular in any country, and people love to eat this thing.
Honestly, my mouth watered, as I told you. Your inner soul is telling you somewhere; it's so creamy! What's more, you can finish it in a full five minutes. Of course, I'm talking about banana pudding here.
If anyone doesn't like eating bananas, I can say this pudding mixer will make you feel better. Filled with heavy cream cheese and topped with whipped cream, the stuff feels like heaven in the mouth. Something like that.
With this, I would like to add something else, suppose you are a mother, and your child runs away when it sees a banana. So you feed him this Cream Cheese Stuffed Best Banana Pudding. 100% guarantee your child will ask you to do this next time.
2. Best Banana Pudding Recipe
Ok, before anything else, I'll just give you a little brief information on what the best banana pudding is. Look, first of all, it's a mouth-watering dessert. Along with that, it's a sweet vanilla-flavoured custard cookie. You can serve this dessert with sliced ​​fresh bananas and topped with whipped cream.
Of course, you can use Nila wafers or vanilla wafers to enhance the flavour even more if you want. And yes, I forgot to mention that if you are not a good cook, you can make this best banana pudding. Also, here I will share with you this banana pudding recipe with homemade whipped cream.
2.1. The Classical Banana Pudding Recipe
Firstly I will tell you the most general and classical process of the best banana pudding. Here I will give you the full recipe, which will make you happy. Just take a look-
Ingredient:
When making any dessert, remember that measurement is very important. That's because this fine amount helps to give you a perfect dessert. So, my friend always makes a list of your ingredients in your head.
However, here we will use it to make the best banana pudding recipe-
1/4th cup of all-purpose flour
1/4 teaspoon salt
3/4 cup sugar
3 cups 2% milk or sweetened condensed milk
Three large eggs
1-1/2 vanilla extract
8-ounce vanilla wafers
Four large pieces of ripe bananas ( banana slices)
Process
First, you take a large saucepan. Then add sugar, flour and salt to it. Then add the milk and cook on medium heat until thick and bubbly. But remember that cooking should be done on low heat. Stir for another 2 minutes and then remove from heat. For the next process, take a small bowl and beat the eggs in it.
Now take a large mixing bowl and pour this hot mixture into it and mix the egg little by little. Now cook this mixture in a pan and stir for two minutes. Make sure that no bubbles form in the vanilla pudding mix.
Now turn off the gas and let the mixture cool for 15 minutes, stirring occasionally. Next step, you need to be a little caring. Because this is where the real game begins. Take an ungreased four-inch square baking dish. If you want, you can use some other shape baking dish.
Well now see a very interesting thing is going to happen. You can layer up this mixer in the baking dish as you wish. As I did here, first, I gave it a vanilla wafer. Then put some sliced ​​banana pieces in it. Finally, I filled half of it with pudding.
Then you can give all these layers one more time if you want. Next, you will cover the surface of the pudding with plastic wrap. And refrigerate all this for 4 hours or overnight. Now it's show time. You will see after one night that your best banana Pudding recipe has completely frozen. Now garnish as you like and serve it.
2.2. Magnolia Bakery's Banana Pudding
Magnolia Bakery's best Banana Pudding recipe is hugely popular. So far, those who have eaten this best banana pudding recipe must know how delicious it is. So today, I am giving you the full recipe of how to grow the best Banana Pudding recipe from Mongolia Bakery at home.
Ingredients
First of all, I will tell you what ingredients you will need to make the Magnolia bakery's best banana Pudding recipe-
Nilla wafers
Vanilla pudding mix (any instant vanilla pudding mix)
Sweetened condensed milk
Ripe Bananas(sliced bananas)
Ice cold water
Heavy whipping cream
Process
Here I advise you to freeze the cold water beforehand, at least for 20 minutes. Because that is the uniqueness of this recipe. Well, now you mix the sweetened condensed milk well in this cold water. And of course, you will take a large bowl to mix this mixture.
Continue mixing the condensed milk into the ice-cold water in this manner for one minute. Now mix the vanilla pudding mix that you have taken with this mixture well for a minute. If you want, you can use a whisk for mixing or you can use a stand mixer or an electric mixer.
For the next step, you separate the vanilla pudding mix into another bowl. Let me say here that we are not using any kind of baking process here. So what I was saying is that you separate the mixture in the bowl, cover it well and leave it in the fridge for four hours.
While that is set in the fridge, we will begin the process of making our whipped cream. With the help of a stand mixer or an electric mixer, we will take three cups of thick cream and mix it well with the whisk attachment until stiff peaks form. We have our favourite fresh whipped cream ready in 5 minutes.
Take out the vanilla best banana pudding mix that has been refrigerated for 4 hours and mix well with the whipped cream. It's not too late to make our world-famous Mongolian Baker's best Banana Pudding recipe. Then pudding mixture is ready. Now all that is left is to decorate it as you wish, which is the funniest part of this recipe.
Although I have adapted this recipe here as it is served in Mongolian bakeries. So, first of all, take a good bowl of any shape you want. Now you will give this pudding mixture to that first. Now you will decorate the vanilla wafers as you like on it. When the vanilla wafer is served, slice the banana and place it neatly on top.
Layer up by repeating the whole process as many times as you like. After repeating, cover the whole bowl well with plastic wrap paper and refrigerate overnight. After 12 hours, Magnolia's famous best banana pudding recipe and creamy pudding, which is extra rich, will be ready in front of you.
2.3. Cup banana instant pudding recipe
Maybe non-veg eaters may wonder how I make banana pudding without eggs. So with all these factors in mind, I bring you the best Banana Pudding recipe that is eggless has no microwave required, and it's a one-cup dessert. So let me quickly tell you how to make the best banana pudding recipe at home very easily. And of course, we can call this best banana pudding recipe from instant pudding for making it so easily.
First of all, you need to take two bananas to make this pudding. And mash these bananas on a plate. Now keep this mixture aside and take two cups of milk in a trifle bowl. Add one-third cup of sugar to it. And of course, don't forget to add 1/4 cup of coneflower.
Mix all the above ingredients well in milk. After mixing well, add mashed banana to the mixture. After adding mashed banana again, mix the mixture well. Now put a pan on your gas stove and add the mixture and keep stirring it until it thickens. Here we say that you should not make the mixture too tight and keep it too liquid.
That is, it will come in a medium texture that is thick like jelly. In the next step, pour the mixture into small beautiful cups and keep it in the fridge. On the other hand, take a whole ripe banana and slice it into small pieces.
Then add another pan to your gas stove and add three spoons of sugar to it. And add one tablespoon of water to it. Now turn on the gas and let the sugar melt until it turns into brown caramel. Do not burn too much, or the sugar will give off a burnt smell and taste bitter.
Anyway, then coat the bananas in the caramel sauce you made. Now take the coated banana pieces on the final layer and arrange them nicely on top of your pudding. Nothing else; eat a spoonful, and it will melt in your mouth just like a beautiful cream.
For garnishing, you can use some chocolate chip cookies. Ans also some shortbread chessman cookies. If you wish, you can even layer it up with some french vanilla wafers.
3. Nutritional Value
A serving of banana pudding has a total nutritional value of 302 calories. If two per cent milk is used, then it contains 1.7 grams of fat. It also contains 1 gram of saturated fat and 0 unsaturated fat, 7 mg of cholesterol, 164 mg of sodium, 137 mg of potassium and 18 grams of total carbohydrates.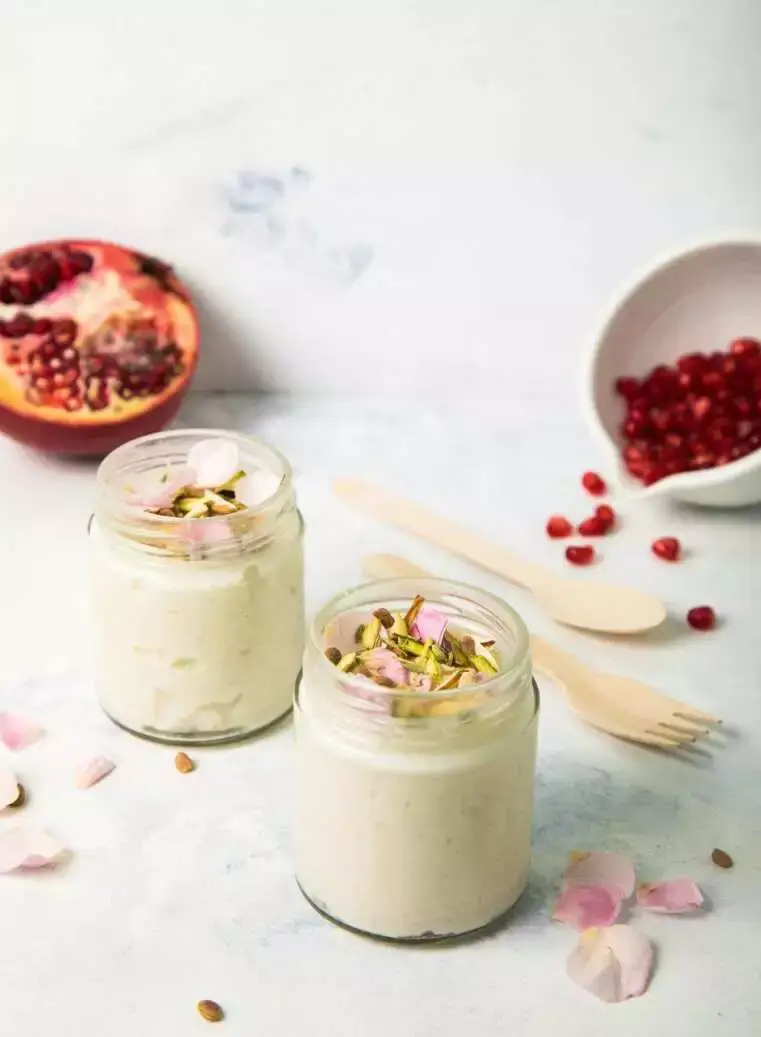 Along with that, we get 2.9g of protein, 1% of vitamin C, 10% of calcium, 8% of vitamin D, 5% of cobalamin and 3% of magnesium. Please note that we do not get any dietary fibre and iron, and vitamin b6 from the banana pudding as the nutrition information.
4. Shelf Life
If you thought you could keep banana pudding in the fridge for a month, you're wrong. Because banana pudding is too much but does not last more than three or four days. A seriously creamy and cheesy banana pudding won't last more than two hours if you keep it at room temperature. But if you keep it in the freezer, it can last maybe a week or two.
But yes, I will not recommend freezing banana pudding. Because when it freezes, it crystallizes. As a result, if it is kept at normal temperature, it does not taste like before. So try to eat this pudding mixture as soon as possible.
5. Banana is a versatile fruit
Ripe bananas are one thing that you can make a thousand different things with. Best of all, you don't need sugar all the time when you make it with ripe bananas. So if you are looking for a healthy option, then definitely a ripe banana can be a good option.
You can make a banana cake with ripe bananas if you want. If baking is a good option for you, you can make banana bread. Both banana cake and banana bread are delicious to eat. Anything banana flavoured, I think, is pretty tasty. Sometimes we may love that thing more just because of the banana taste.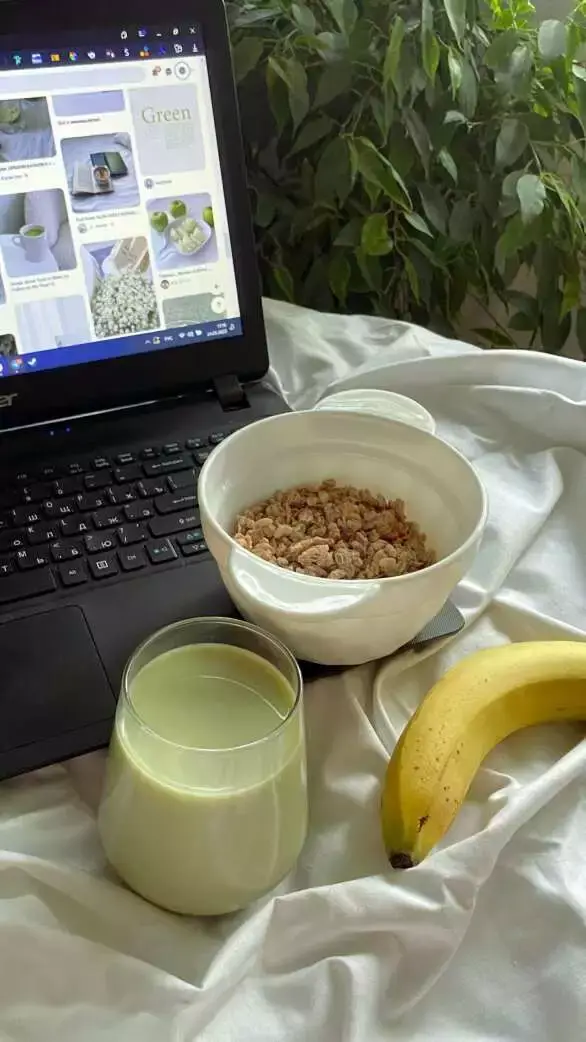 Maybe you don't like your palate, and maybe banana stuff is your favourite dessert. But one thing I can say for sure is that if you don't or your kids don't, try these recipes, and they will have their favourite desserts. Banana anything doesn't take that much time to make, so I think any banana thing is a pretty good option.
And since you can make almost anything with bananas, bananas would be an understatement as a versatile fruit. Of course, the banana pudding will always be my favourite dessert.
5.1. How can you Brown Banana
The best way to brown charcoal is to use lemon juice. If you rub lemon juice on a banana, the banana will gradually turn brown due to the reaction of the lemon juice acid with the banana acid.
Another option is caramel bananas. But it requires sugar, and you have to melt it into caramel and coat it with bananas. You know all things made with bananas are very easy.
5.2 Banana Makes Everything Tasty
If you make pudding with bananas, it is also terrible to eat. If you mix vanilla pudding with banana and make it like a cake, it is also seriously delicious. And I hope you can make homemade pudding from the above recipes given by me. Not only that, you can make banana pudding, banana cake, and banana pancake with vanilla pudding mix.
You can decorate your banana cake with homemade whipped cream if you want. Along with this, you can make the whipped topping with that whipped cream. And let me say this dish is mouth-watering. If you want a full recipe in this regard, then definitely let me know.
You can mix the flour with the pudding mix and refrigerate it to make a cake. Or you can bake it. The beautiful smell of bananas, when baked, is mind-blowing. Anyway, here is a little tip if you want, you can make a container of frozen whipped topping from the whipped cream cheese.
You can also generate many more recipes from your brain. Now I have said before that banana is a versatile fruit. If you find that some bananas are overripe at home, you can make cakes with them, use them in the pudding, make pancakes with them or whatever. And believe me, what you make will be very tasty.