Going paperless in an office saves time and resources. Besides, the climate implications now force institutions to limit their paper use and shift everything to the digital space.
Yes, it's trendy to praise digital processes for helping employees focus on relevant activities instead of sorting papers. However, initiating paperless workflows requires a bit of strategizing and reinventing.
Today, corporate managers use digital resources, and even contract staff can use a PDF editor or other similar tools to replace paper. This new 'paperless' norm is relevant in corporations, schools, clubs, churches, and other organizations. 
Before you go paperless, you need to establish strategies to ease your workforce into the process. Here are nine strategies that will show you how to go paperless at work.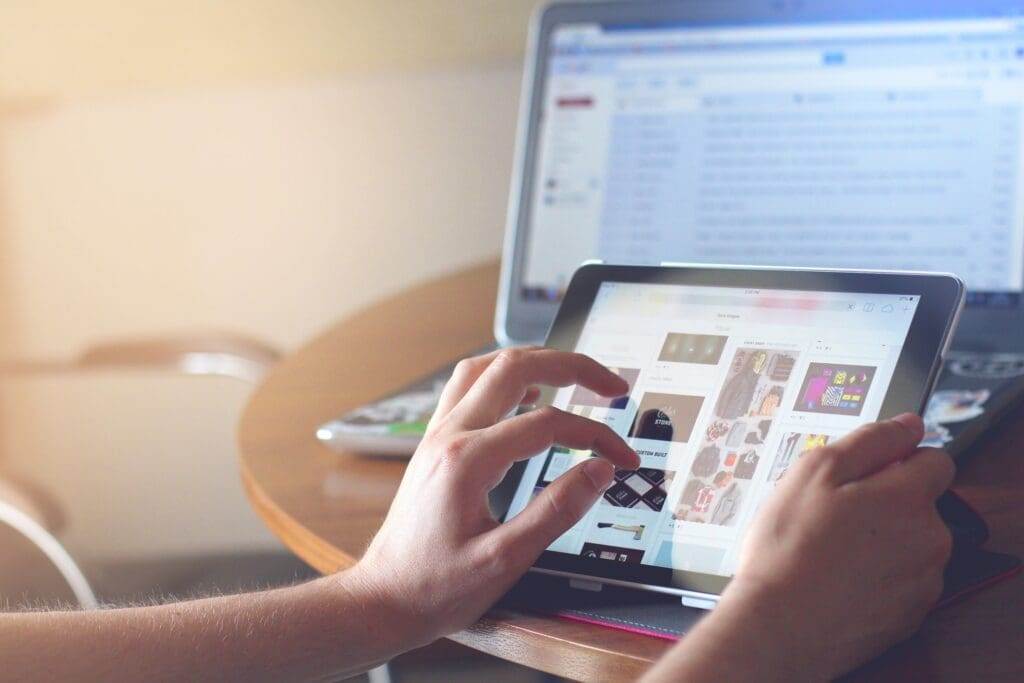 Adopt a new outlook 
When going paperless at work, you may want to trace the backlog of processes you have and change them. However, that's not the ideal first step. Your first action should be ensuring that new processes are paperless, from storage to document editing.
You should get a paperless document organization guide to help you plan your new paperless life. Investing in handling backlogs will help employees save time when adjusting to the new paperless productivity.
Don't hurry into refining your processes to go paperless without involving the entire staff. This initiative could backfire if your staff is poorly equipped to adjust to the new standards.
Get all the tools you need 
When you decide to go paperless, you will need some advanced process management tools. For example, if you use a PDF editing tool, you and your staff can write and sign paperless reports. Afterward, you can forward the reports via mail.
Understanding how to go paperless requires in-depth knowledge of the appropriate tools. After acquiring the tools, you and your staff should undergo training on how to use them. 
Other valuable tools for your paperless office include scanning apps. You can use these apps to scan documents and save them as PDFs. Furthermore, top-end software programs can use OCR (optical character recognition) to turn the scanned copy into text.
Pick a storage service 
One of the best ways to go paperless is to find a suitable storage service. When starting a paperless life in the office, you need enough storage for all your company's digital files. 
Depending on the size of the company's paperwork, you should choose a storage device with enough memory capacity. 
You can also choose cloud storage options for your company's digital paperwork. Nowadays, most SaaS solutions are cloud-based and are available on a subscription basis. So, select the services that offer the best storage potential for your digital workspace.
Here are some key considerations when choosing cloud-based storage:
Security and privacy

Maintenance and subscription costs

Online support

Remote access

Ease of use
To be on the safe side, you can use established cloud storage services like Dropbox and Google Drive for temporary storage during the transition phase.
Use cloud PDF editors 
A paperless document may need editing as often as paper documents. However, if you use a cloud PDF editing service like Lumin PDF, you can edit documents saved to the cloud. This feature of PDF editors eliminates the risks associated with editing paper documents.
One of the advantages of a paperless office is that it saves the environment by reducing carbon footprints. The PDF editing tool available on the cloud allows you to sign and edit documents without shredding. Essentially, you will be protecting your resources and the world by going paperless. 
Sign up for email statements and digital payments 
Receiving paper receipts can be a hassle, especially when you have to account for all the transactions you have made. Paperwork can deteriorate or get lost in storage. However, digital payments and email statements are more sustainable. 
Additionally, saving paperless documents and digital records of financial transactions on the cloud is a better option because they can be retrieved from the cloud at any time. You also avoid the security risk associated with having paper receipts lying around. 
Invest in data analytics 
Many offices stick to paper workflows because they don't want to lose important data to computer crashes. However, paper workflows are not loss-proof. Besides, you require manual labor to gather and process the data from paperwork.
On the other hand, digitizing data processes can protect your essential data. Besides, leveraging data analytics will help you track how well your team adopts paperless workflows.
Data analytics goes beyond computing data; it inspects data and produces valuable information from it. In this age of big data, you need to employ automated processes to access as much data as possible.
When you invest in data analytics, you help your company keep abreast of technological advancements. Simultaneously, you also obtain real-time insights into your company's business strategies.
Scan papers, then shred them 
The paperless life helps you get rid of all the papers in your office. In fact, the point you go paperless is an excellent time to handle backlogs. However, be careful about totally deleting seemingly useless files. You should only get rid of them when everyone at the office has adapted to the paperless work mode.
To get rid of the paper documents at work, scan and upload them to your storage cloud, then shred the papers after they have been successfully saved. When you use a PDF editor, you or your team member can always edit the scanned documents if they ever need alterations. 
Unfortunately, the shredded paper still ends up as harmful waste, but this strategy is crucial if you don't want the paper to fall into the wrong hands.
Develop new workflows
After scanning and shredding your backlog of papers, you must incorporate new workflows in your company. 
For instance, if you buy something from a vendor, ask for an e-receipt that can be easily signed using a PDF editing tool. You can also take a picture of the already written receipt and save it to the cloud. Afterward, shred the paper receipt. 
Eventually, this new approach will take over the old workflow, and your team will adjust to this modern and efficient process. You can incorporate several workflows into your office to facilitate paperless growth so start working on them today.
Call an expert 
We don't expect the process of getting a paperless office to be easy so, we recommend you get an expert in data analysis. This specialist will handle the smooth transition to ensure that everyone is on board with the new changes. They will also train the staff to use the new tools in the workflow.
However, before you get an expert, you should ensure that the person is willing to adapt to your company's compliance regulations. It will help them come up with paperless solutions that will support your company's visions. 
Final thoughts 
It is relatively easier and safer to work with digital documents than paper documents. This ease of work is a significant contributor to why many establishments are going paperless these days. Equally, if your company cares about the environment, going paperless should be non-negotiable.
The advantages of transitioning your team to using paperless workflows are evident, which is why we have discussed these strategies. If you have issues adopting these paperless initiatives, consider hiring a professional to shoulder the responsibility. 
Use the digital tools on various platforms and establish backup systems to mitigate risks associated with data loss during this transition.