Basant Panchami which marks the beginning of spring is celebrated in January and February every year. It is mainly celebrated by people of Hindu religion in India and Nepal. If we look at its literal meaning 'Basant' mean spring and 'Panchami' means fifth day. On this day, people religiously go to temples and pray Goddess Saraswati who is considered as the goddess of knowledge.
There are two spring-themed festivals in Hindu festival i.e, Holi and Basant Panchami. The festival is celebrated on the fifth day of 'Magha'. According to various astrologers, Basant Panchami is a very auspicious day to begin very good work.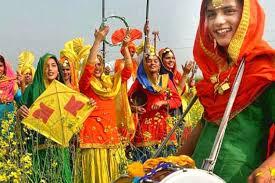 In India, different states celebrate this beautiful festival in their own unique way. In the northern states like Punjab and Bihar, people generally celebrate it as a festival of kites. They fly kites with their family and friends and children enjoy this festival the most with their friends. In Rajasthan, people wear jasmine garland to celebrate this festival. Majority of the people wear yellow clothes and eat yellow colored food items, like khichdi, ladoo etc. and begins the day with Saraswati Puja.
According to the Holy Scriptures, in the ancient period the festival of spring used to be celebrated in the Kingdom of Kamdev with great joy and pomp and all the gods and goddesses would get invitation to be a part of this celebration.
As mentioned in holy texts, Saraswati Puja which is a very important part this festival, has to be celebrated when the 'Pancham Tithi' is prevailing otherwise the puja would be of no good use. Sometimes, the 'Pancham tithi' prevails only for a few hour or two, in such cases we have to k ensure that the Saraswati Puja should be celebrated within this particular period of 'Pancham Tithi'.
In schools, Basant Panchami is celebrated with great joy and pomp with various cultural programs.