There are a lot of Bollywood songs we hear in our day to day life. But not all songs are made for all situations. Bollywood travel songs are one of them. Bollywood gives us so many songs that it becomes really tough to categorize them into genres. But the travel songs are not really hard to find.
Listening to songs while traveling is important and pleasant. It makes us feel and enjoy every trip of our lives even more. Not all Bollywood songs fall in this category but here is the list of songs that do fall in the category of Travel songs.
Bollywood Travel Songs You Cannot Miss On
Dil Dhadakne Do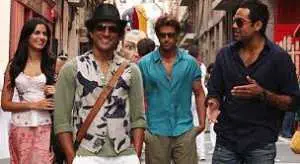 Dil Dhadakne Do is a song from a 2011 movie Zindagi Na Milegi Dobara. The first step of any trip is packing which we often find boring and take it for granted. But in reality, it is the most important part of any trip. This is a song that motivates us to move and get ready for an amazing trip ahead.
Khwaabon Ke Parindey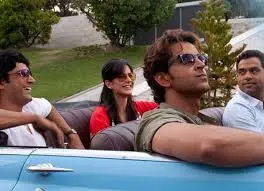 Khwaabon Ke Parindey is another one of the amazing Bollywood travel songs from the film Zindagi Na Milegi Dobara. This is not an upbeat song. But this song can make any trip worth risking a job for. This is a soothing song but not a boring one. Once you start listening to it, you cannot have enough of it no matter how many times you have heard it already.
Ilahi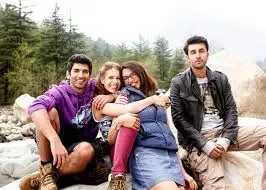 Ilahi is a song from the 2013 movie Yeh Jawaani Hai Deewani. This another not-an-upbeat song. This song is rather a soft rock version of a Bollywood travel song. This particular song makes us feel a little less worthless than the others. It makes us feel that we are good at something and we can do it best.
Patakha Guddi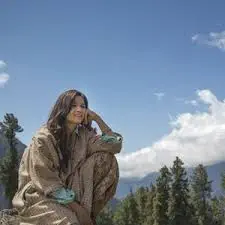 Patakha Guddi is a song from the 2014 movie Highway. The song is another amazing soft rock that Bollywood has blessed us with. Patakha Guddi is a Bollywood song but includes some confusing words as well. But that doesn't make the song weird but rather even more beautiful. This song makes us feel free, and we can get to any place on earth without having to worry about anything or anyone.
Maahi Vey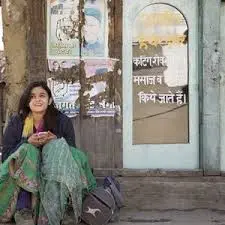 Maavi is another Bollywood travel song from the film Highway. This song is a must if you are traveling across the world without the person you love. This song might affect you in two ways. One, it might make you recall all the good, beautiful things you have done with your partner. Two, it can make you terribly miss the person you have given your heart to and crave for their touch. Either way, this song only makes you feel more and more loved with every passing line.
Hairat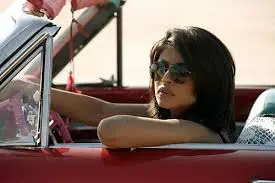 Hairat is a song from the 2010 film Anjaana Anjaani. This particular Bollywood song makes you want to go absolutely wild and forget that there is a tomorrow. Every time you listen to this song during your trip, you will feel like it is whispering in you your ears "What are you doing? You are supposed to enjoy everything you have got when you still have time. You Only Live Once dear."
Allah Hafiz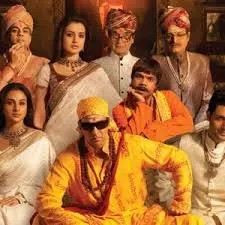 Allah Hafiz is a song from the 2007 movie Bhool Bhulaiya. This is one of the Bollywood travel songs that makes you feel like you are finally going to achieve something from the trip you have been waiting for so long. It's worth all the efforts.
Yuhi Chala Chal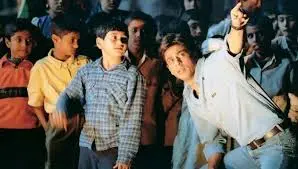 Yuhi Chala Chal Rahi is a song from 2004 movie Swades. Every time you will hear the song you will stop wanting to reach your destination. Rather you would want to drive as long as you can and enjoy the song to the fullest.
Banjaarey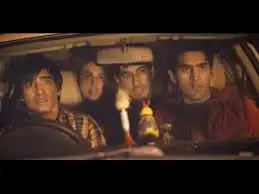 Banjaarey is a song from the 2014 film Fugly. If you are a college student and you have been on a trip with your college friends you can totally, absolutely relate to this song, no doubt. This song often seems to be specifically written and sung for the students who are dying to go on a trip with their friends.
O Gujariyaa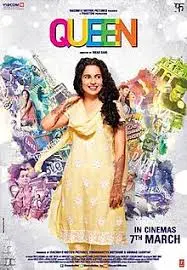 O Gujariyaa is a song from the 2014 movie Queen. This song makes you want to explore the trip. Those who travel a lot know the difference between traveling and exploring. After listening to this song, you would want to know about everything hidden on planet earth. You will want to know all the secrets of life. You will get to places you aren't supposed to go to, eat or drink something your family custom doesn't allow you to, and you will still be fine with all of it. You won't be giving a shit to anything that doesn't make you happy.
Roobaroo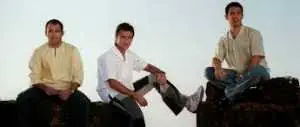 Roobaroo is a Bollywood travel song from the 2001 movie Dil Chahta Hai. This song suddenly makes everything around you seem beautiful; nature, the sun, trees, the birds, the road, your dumb friends and even the girl you were bitching about in the college canteen.
Hai Junoon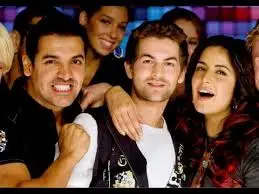 Hai Junoon is a travel song from the 2009 film New York. This particular song helps you to gain the courage to talk to other people around you during a trip, make new friends and feel like you were never really strangers. A solo trip might get a little hard if you are too scared to talk and communicate with the people around you. Those who have gone for a solo trip definitely know what we are talking about here.
Kya Karoon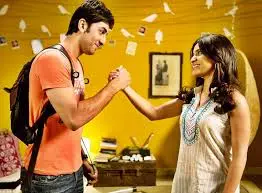 Kya Karoon is a song from the 2009 film Wake Up Sid. If you are going on a trip after a long time, this song is a must for you. If things get really tough at work and you go on a trip, this song will definitely help you get through the tough time. You will feel like things are finally falling in its place. And once you get back home after your trip you are all set for another brand new Monday.