Online casinos have soared in popularity over the past few years and millions of people now enjoy their myriad wonders on a daily basis. The sector is set for a record year in 2020 and its inexorable rise will surely continue long into the future. These are the top five benefits of playing at online casino sites: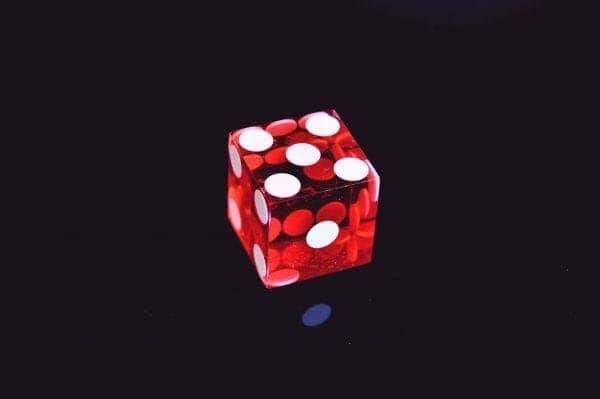 Convenience
You can now enjoy the thrill of visiting a famous casino in Las Vegas, Macau or Monte Carlo without having to leave your home. You no longer have to put on a tuxedo or a cocktail dress to feel like a character from a Bond film, as thousands of exciting games are now at your fingertips. The advent of mobile casinos means that you can play slots, table games and much more while commuting to work, enjoying a lunch break or lying on your sofa.
The best online casino operators make the whole process extremely easy for you to enjoy. The sign-up process is swift and simple, the customer service you receive is impeccable and the software is superb.
The technology underpinning these online casinos has improved significantly, so you will benefit from cutting-edge graphics and never have to worry about lag times. You can also choose from a wide range of deposit methods, and you can take advantage of cryptocurrency payments, which are not typically available at land-based casinos. This makes transactions quick, secure and cost-effective, while allowing the online casinos to take a smaller house edge.
Variety
The variety on offer at the best online casinos beats any land-based casino in the world. They work with many leading software developers to provide customers with an exhilarating range of different games.
You will find classic video slots, 3D slots, branded slots, progressive jackpot slots, lotteries, all manner of game show style offerings and a dazzling array of variations on popular table games like blackjack, baccarat, roulette, craps and poker. Many of these titles are online exclusives, and the best software developers in the world compete to launch the most exciting titles each year, meaning players are spoilt for choice.
All players and budgets are catered to. You will find games where the minimum bet is low, while high rollers will be able to place huge stakes per spin. Then there is the potential to win a life-changing sum by triggering the main prize on a progressive jackpot slot like Mega Moolah, Jackpot Giant or Age of Gods.
Many online casino visitors have won eight-figure sums by playing these games in recent years. These online casinos have everything from classic fruit machine games to table games powered by virtual reality, so you are bound to find something appealing when browsing such a huge selection of different games.
Excitement
An online casino can bring a great deal of excitement into your life. It has the ability to brighten up a dreary evening when you are stuck indoors and it is pouring down with rain, or it can liven up a long train journey. The most thrilling development in recent years is the rise of live dealer play, which connects you with real-life croupiers in specially designed studios or at land-based casinos. You can see them dealing cards and spinning wheels in real-time, and many casino fans find this more engaging and transparent than playing virtual games determined by a random number generator.
There is also a great social aspect to live dealer play. You essentially take a seat at the table, and you can interact with the dealer and your fellow players via live chat. It makes the whole experience a lot more immersive and gives you yet another reason to avoid leaving the house and driving to your nearest retail casino. Not all land-based casinos are open 24/7, but online casinos never close, meaning you can enjoy exciting action whenever you choose.
Bonuses
The online casino sector is extremely competitive. There are many slots online and hundreds of different operators battling to win your business, ranging from established behemoths to ambitious newcomers. They all offer a range of attractive bonuses in a bid to beat the competition. You will often receive a welcome bonus equivalent to 100%, 150% or 200% of your initial deposit, along with free spins. There are rollover requirements, but these bonuses can really aid your chances of securing a profit.
If you buy chips at a land-based casino, they will not give you double or treble what you ordered simply to thank you for your custom. The welcome bonuses at online casinos represent a significant benefit, and they aid your chances of securing an overall profit. You will also receive loyalty points and benefit from ongoing reload bonuses and other promotions in order to ensure your loyalty. It can be a lot more lucrative than simply being given a free drink while sitting at a table in a brick and mortar casino. New casino sites are launched on an ongoing basis, and the bonus offer they provide are growing increasingly creative.
Innovation
Online casinos are at the forefront of technological innovation, and the quality and variety of games, therefore, improves on a continual basis. Developments in virtual reality are already pushing the online casino industry in thrilling new directions. For example, thanks to the wonders of VR, you can ride up to the top floor of a virtual skyscraper, wander around and play slot machines as if you are in a casino, without having to leave home. Oculus Rift and Gear VR have started the revolution, but the technology will improve tremendously in the years ahead.
Operators are incorporating the strengths of video games into the online casino industry thanks to technological developments. Gamification is the new buzzword. In the online casino sector, it allows you to benefit from a compelling narrative and gorgeous graphics while you play games.
Augmented reality will soon start to blur the boundaries between online casinos and their land-based counterparts, while artificial intelligence will make the whole process more secure and help you enjoy personal recommendations. The future is bright, and online casinos will be at the cutting edge.