Wine & Unwind in Luxury with Full Body Massage & Drinks in Los Angeles, available on various dates from 10 am to 10 pm at 998 S Robertson, Suite 204.
Indulge in the relaxing journey with a soothing massage session in Los Angeles. Imagine gifting yourself an experience at the most luxurious massage center located in the heart of the city.
You will breathe air that is filled with the mouthwatering aroma of fresh chocolate and the fine wine that is specially curated for you to sip on while you relax your body and mind.
Soothe your soul and senses at this place which is considered the last word of luxury. To know more about this session, read this article and also book your slots. 
1. Full Body Massage and Drinks
At this massage place which is nestled in the heart of LA, there are skilled therapists who are professionals experts in the arts of transporting clients into a mind of relaxation and tranquility. 
You will feel the stress running out of your body when they perform some of the world's most demanded and widely accepted massaging practices like the Swedish, prenatal, sports, and deep tissue massages as well as hot stone therapy.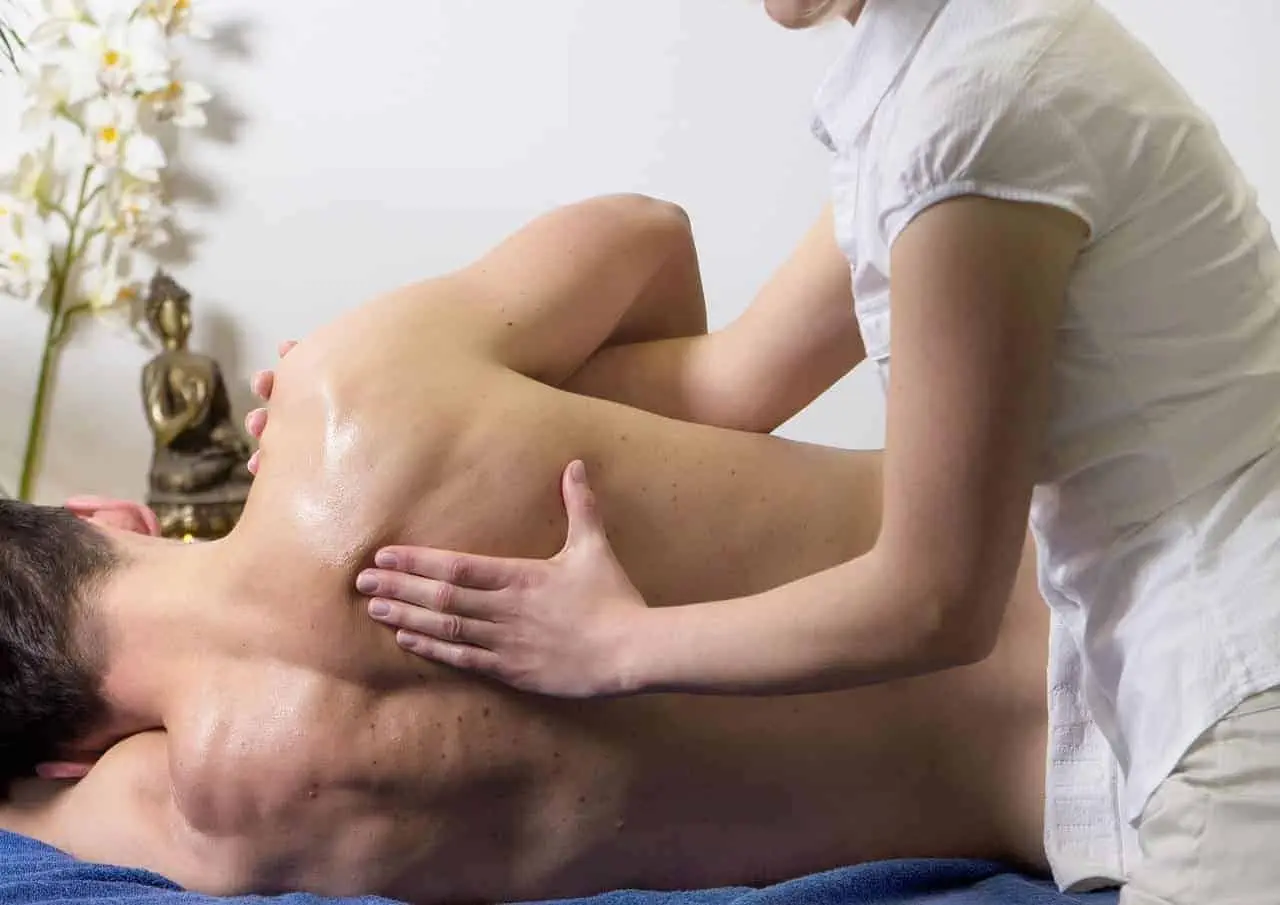 Come out feeling fresh both physically and spiritually because this 60-minute massage is all your body and mind need after a tiring hectic day.
During the session, the client will have unlimited access to their favorite wine and fresh chocolate to satisfy their cravings and both white and red wines are available at the venue.
Apart from wine, lotions, chocolates, and tea will also be provided at the place during the massage.
2. Additional Information 
This massage session in Los Angeles comes with a lot of benefits as well and will be taking place at 998 S Robertson, Suite 204, Los Angeles, CA 90035, 90035.
The session includes 1 hour of massage and hot stone therapy and apart from these, there is a list of various other therapies from which you can choose the one that you need. 
The place will start functioning on all days a week from 10:00 a.m. to 10 p.m. To attend the event, the client must be above the age of 21 and should submit a valid ID proof at the entrance. 
Complimentary parking facilities will be provided to the clients who visit the center for the session. According to the rules and regulations set by the government, if you are bringing a kid below the age of 12, then you will have to submit proof of vaccination.
Due to the covid protocols set, only one person will be allowed inside the room at a time. You must reserve your slots before attending the session. 
3. Tickets
Why would someone enjoy this wonderful experience alone? Bring your partner, friends, or even family to this session. This will help them to lose their stress and tension as well.
This can also be one of the best choices for couples who are planning to go on a date. There is a 2-person package which will be suitable for you. 
To book your tickets, kindly visit Feverup.com. More information regarding the ticket and facilities provided as well as the guidelines will be given on Fever. 
Two types of tickets are available, 
An hour of body massage and treats for

1 person.

An hour of body massage and treats for

2 people. 
4. Release your Stress with a 60-Minute Massage in LA
What:

Wine and Unwind in Luxury: Full body massage and drinks.

When

: Numerous dates.

Where: At Los Angeles's 998 S Robertson, Suite 204, California.
Time:

7 days a week from 10:00 a.m. to 10 p.m.

Tickets: Book your tickets on Fever.
Santhra Krishna is a talented and passionate content-writing freelancer specializing in news and current affairs. With a keen eye for detail and a love for research, Santhra delivers well-crafted articles that provide insightful perspectives on the latest happenings around the world. With a commitment to staying informed and up-to-date, Santhra ensures that every piece of writing is accurate, engaging, and thought-provoking. Through a skillful blend of creativity and professionalism, Santhra captures the essence of complex topics and presents them in a clear and concise manner.