These 23 Healthy Casserole Recipes can soothe your soul while satisfying your appetite. This dish is ideal for a quick and healthy meal throughout autumn or winter, and the whole family will surely enjoy it.
These delicious healthy casserole recipes are comforting, lightened up, and easygoing, making them simple to prepare. As the temperature began to drop, people had a severe craving for warm casseroles. There is no better way to indulge in a hearty and satisfying supper on a chilly autumn or winter day than by pulling bubbling healthy casserole recipes straight from the oven.
And much more so when it fills the room with the most delightful aroma! You will be amazed at how quick and easy it is to prepare these wholesome casserole recipes. Ideal for every day of the week! If you're trying to eat better, it doesn't mean you have to give up your go-to healthy casserole recipes just because you're making healthier food choices.
After all, when the weather outside is frigid, nothing beats the comfort of a warm and delicious baked macaroni and cheese dish. Don't fret; these wholesome, healthy casserole recipes are the answer for anybody who's looking for a tasty (but nutritious) meal that can be prepared in just one dish.
There is nothing more comforting than a casserole when the weather is chilly outside. You only need to throw all of the ingredients into a container, put it in the oven, and you will soon be enjoying a tremendously reassuring supper that requires very little work.
However, some of our faves are on the heartier side (looking at you, twice-baked potato casserole), which is something to consider. When we are attempting to eat less (or trying to preserve space for all of the delicious autumn sweets! ), they are not necessarily what we want since they are loaded with cream, cheese, and a significant amount of carbohydrates.
However, you need not be concerned since we have compiled a list of some of our comfort casseroles that lean more toward being healthy than being heavy. Check out our excellent recipes for nourishing soups, spinach artichoke dip, sour cream, chicken broth, Brussels sprouts, hot sauce, and sloppy joes; they satisfy your cravings for taste, and convenience won't make you feel weighed down.
People have varied conceptions of what constitutes health, and we are not here to recommend one diet over another to you specifically. Instead, we have given alternatives for a range of diets, such as low-carb, vegan, gluten-free, whole foods, etc., for folks making somewhat more conscientious ingredient selections.
We have also made sure that these casseroles include additional vegetables in healthy casserole recipes. Are we looking to cut down on your carb intake? Try out our keto breakfast casserole (which works just as well for breakfast as it does for supper), our zucchini lattice lasagna, or our loaded cauliflower bake. Do you want anything that comes from plants?
It would help if you tried our vegan green bean casserole, our vegetarian baked ziti, and our vegetarian moussaka. In the moussaka, we substituted ground beef with lentils. Are we just searching for something straightforward and traditional that will make you feel a little bit healthier?
Try out healthy casserole recipes like baked eggplant Parm, our "thin" cheeseburger casserole, or our turkey zucchini enchilada casserole. All three are delicious! They all include healthier alternatives or shortcuts, yet they will still satisfy your need for comfort food. Feel free to use these recipes as a jumping-off point to create healthy casserole recipes of your own that use more nutritious ingredients.
Do you want more ideas for healthy living? Check out our finest low-calorie sweets, healthy casserole recipes, top healthy meals for two, and fall dinners for two.
Healthy Casserole Recipes
1. Chicken Pot Pie
It is impossible to overstate how delicious a traditional recipe of this gluten-free chicken pot pie is among healthy casserole recipes. This flavorful meal is a healthier adaptation of the time-honored comfort food recipe, with reduced fat and calories thanks to chicken cooked with carrots, celery, and mushrooms.
For weekday meals, when you're pressed for time, whip up this homemade version or a version that's fast, simple, and sure to please everyone.
2. Chicken Fajita Casserole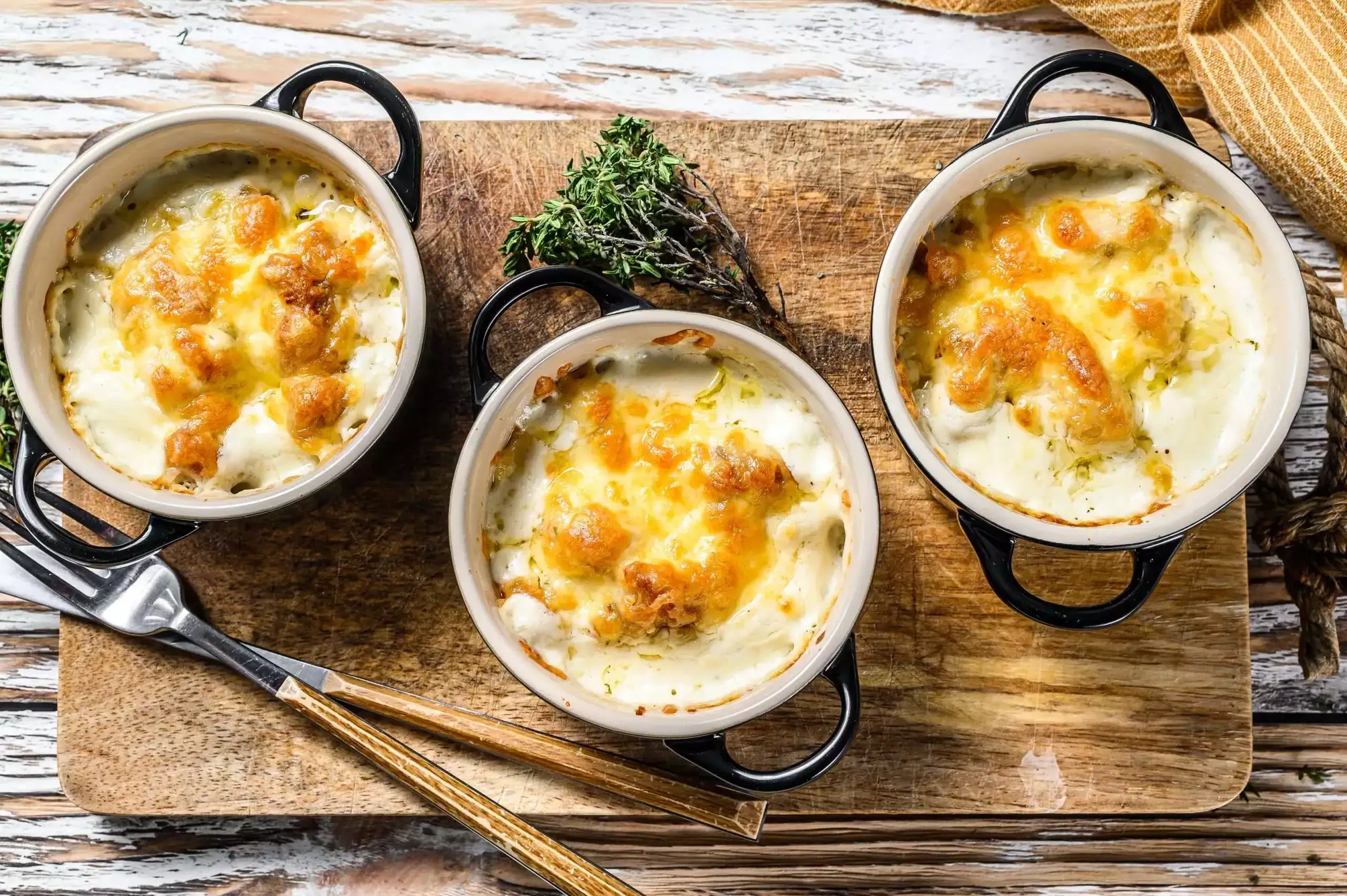 Minimal effort is required, and the result is delicious. These healthy casseroles Chicken Fajita Casserole is the best recipe and a cozy meal for a nutritious meal. It's a dish that gets rave reviews from everyone in my household, so always make sure to have it handy. It is prepared with sliced fajita vegetables, tasty chicken (or rotisserie chicken), a smoky fajita sauce, green onions, pieces of whole wheat tortilla, beans, spinach, and as much cheese and cilantro as you like on top. Please put it in the oven for a supper meal that is gooey, savory, and ridiculously delicious, and everyone will go crazy for it.
3. Spicy Southwest Butternut Squash Casserole
This tasty, spicy, and nutritious Spicy Southwest Butternut Squash Casserole is ideal for a supper that has to be prepared quickly and with little effort. This  among all healthy casserole recipes, delicious dinner for the whole family can be prepared in a casserole dish ahead of time and only requires a few essential ingredients. It is also packed with flavor. This is the kind of wholesome comfort meal the whole family will go crazy about.
4. Stuffed Pepper Casserole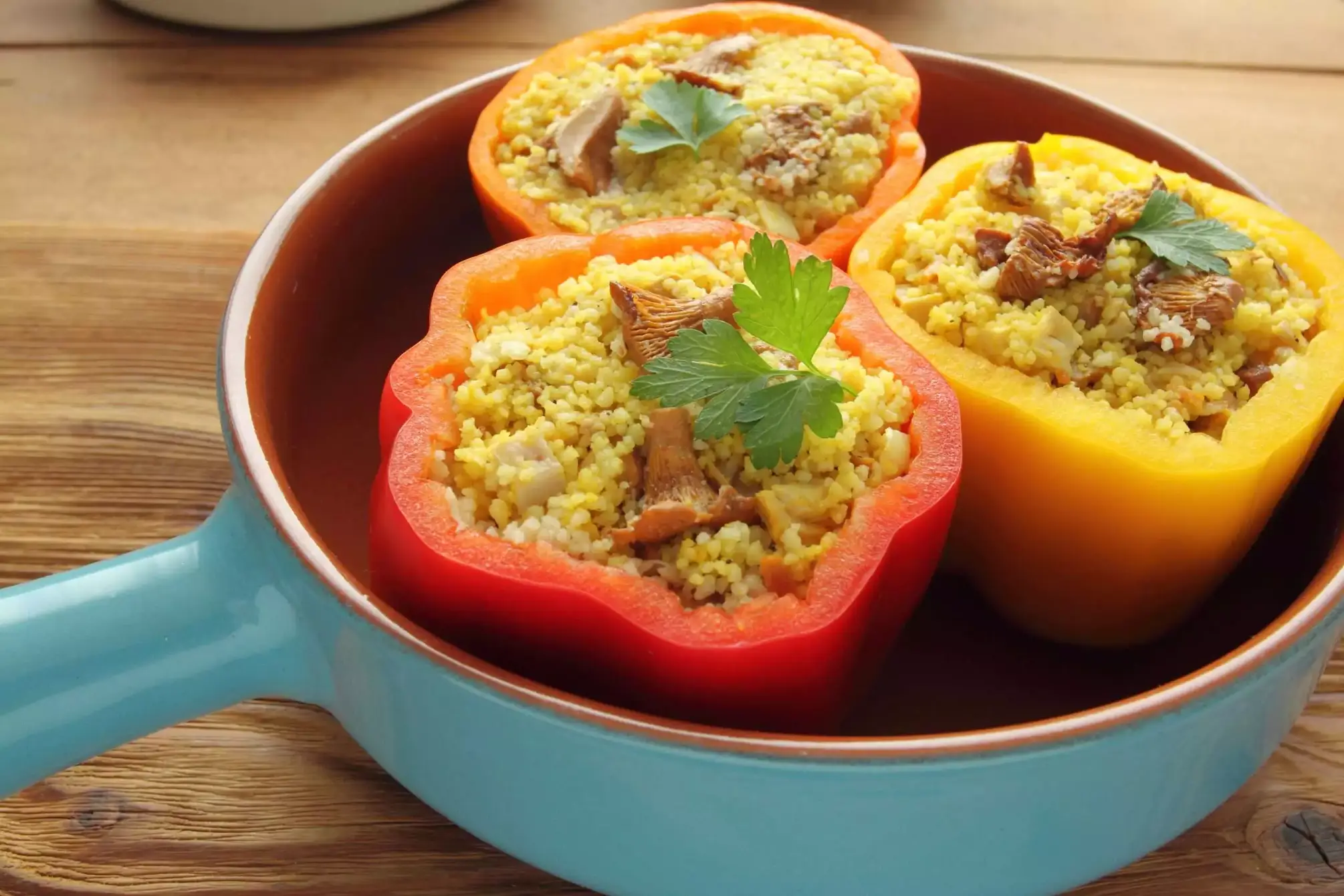 If you long for the delicious taste of stuffed peppers but don't have the time to prepare them elaborately, the Stuffed Pepper Casserole is the right solution and real food. Unstuffed peppers are sure to become a new favorite dish in your household since they are simple to prepare, take up less than an hour from start to finish, use only one big pan, and are filled with minced beef, rice, tomatoes, and cheese.
5. Beef and Vegetable Taco Bake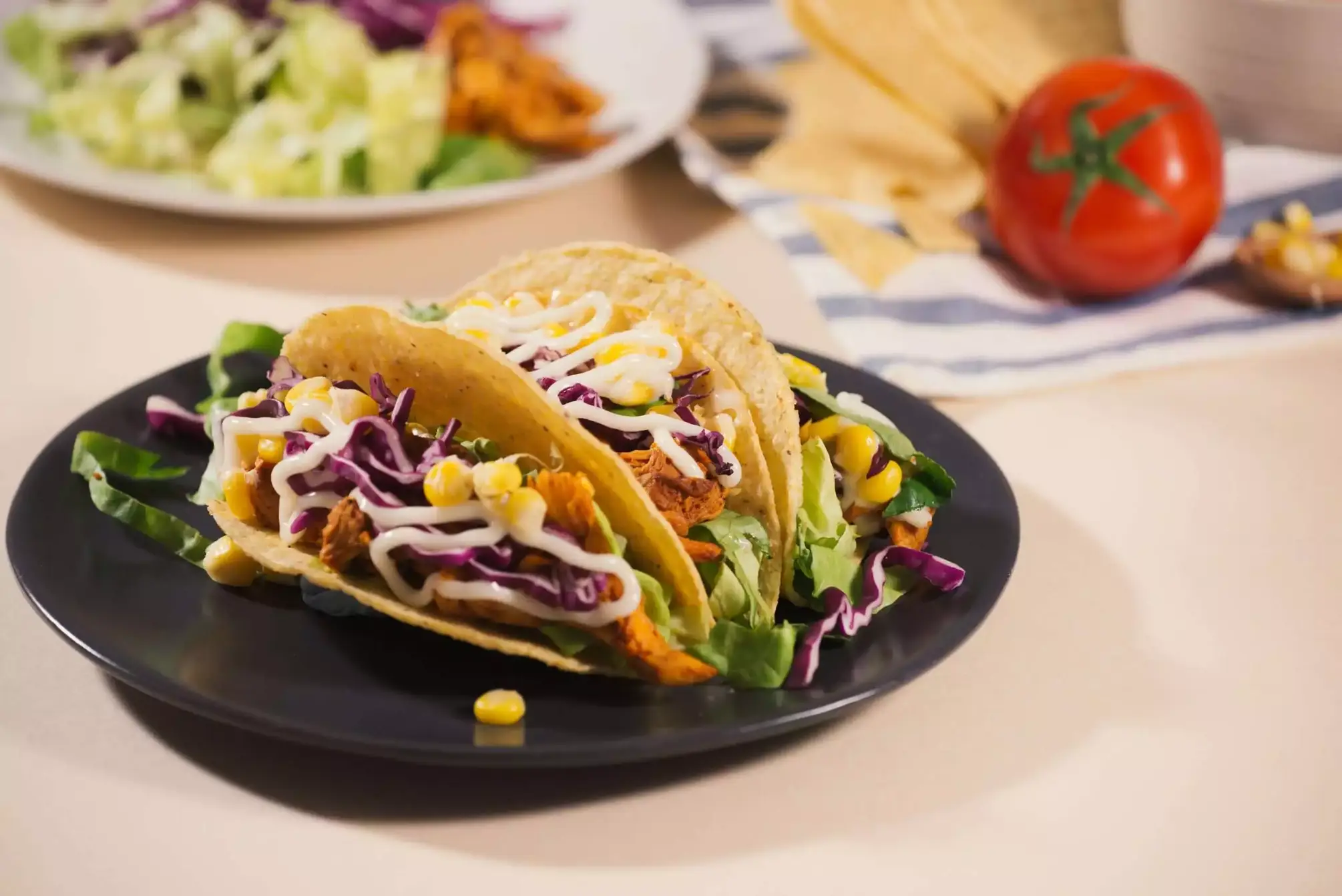 Taco night became much less complicated with this Beef and Vegetable Taco Bake on the menu. This taco dish has many layers, each covered with melted cheese and containing ground beef and veggies.
6. Zucchini Squash & Corn Casserole
A dish made with zucchini and squash that is not only simple but also vegetarian and healthful.
This dish, which only requires one skillet, is perfect for meatless Mondays (or any night of the week).
7. Ravioli Casserole With Kale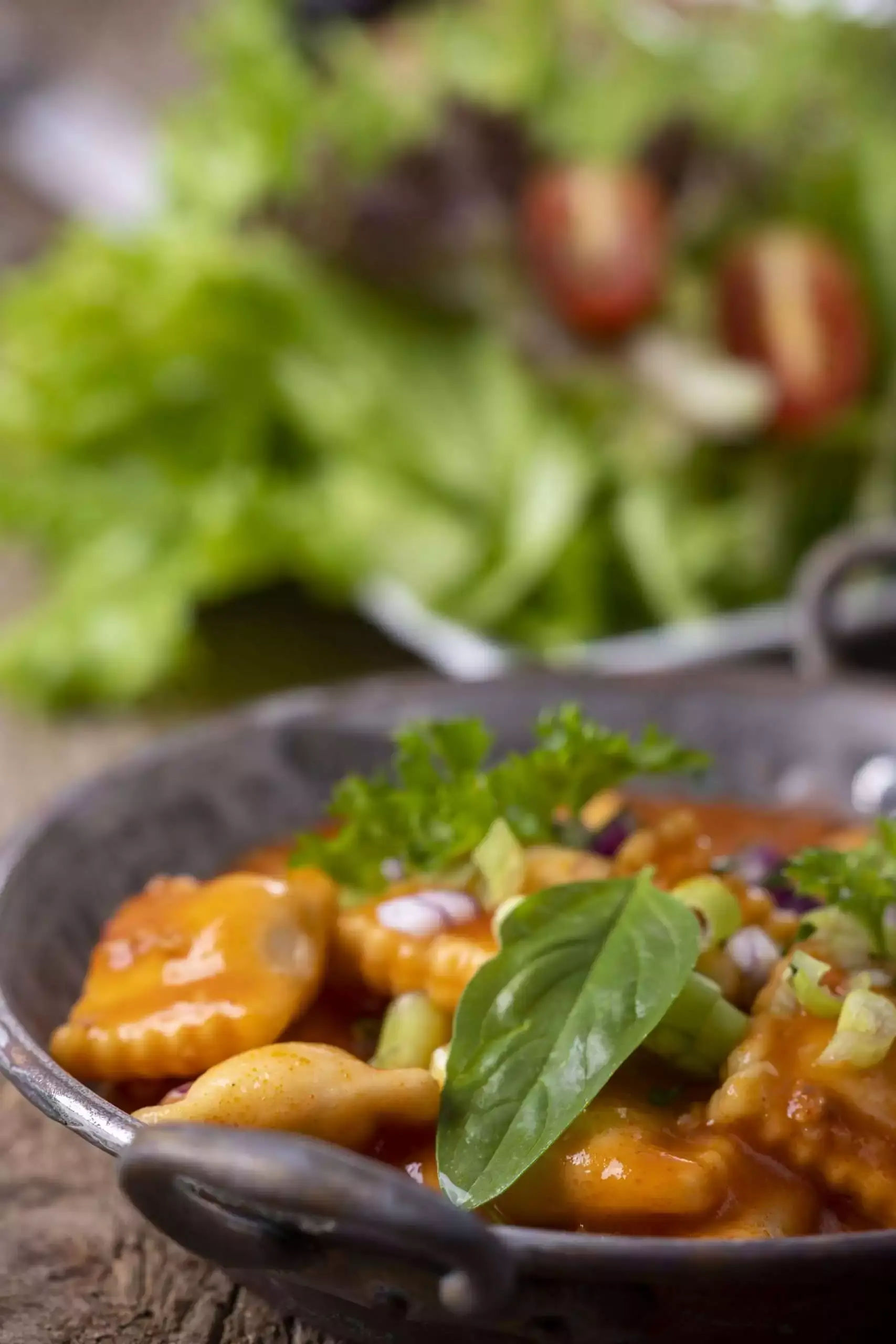 This baked ravioli among all healthy casserole recipes requires four ingredients and is a simple dish that the entire family will enjoy. To make something that looks like lasagna but requires no work, fresh or frozen ravioli is piled with cheese, marinara sauce, and frozen chopped kale.
8. No-Fry Eggplant Parmesan Casserole
Make this baked eggplant parmesan without the egg for a supper that is both nutritious and easy to prepare ahead of time. It's a handmade dish like lasagna that's fast, straightforward, and excellent for days when you have a lot on your plate. It's created with layers of eggplant coated with panko, marinara sauce, lentils, and lots of cheese.
9. Easy Whole30 Breakfast Casserole
This Easy Whole30 Breakfast Casserole is packed with protein and other elements that are beneficial to your health. Extremely uncomplicated to prepare and excellent for making in advance to simplify the preparation of meals such as breakfast, lunch, and supper. Paleo-friendly, gluten-free, and a real treat!
10. Blueberry Banana Baked Oatmeal
Do you need a recipe for a quick and straightforward nutritious breakfast among healthy casserole recipes? This baked oatmeal with blueberries and bananas is to die for. Warming cinnamon, chia seeds, flaxseed, and blueberries combined with baked oatmeal that is soft and delightfully wet. This baked oatmeal is organically sweetened with maple syrup and bananas. This meal does not include gluten or dairy products, is vegetarian, and can be prepared the night before for a breakfast that is already assembled and ready to eat in the morning.
11. Easy Turkey Rice Casserole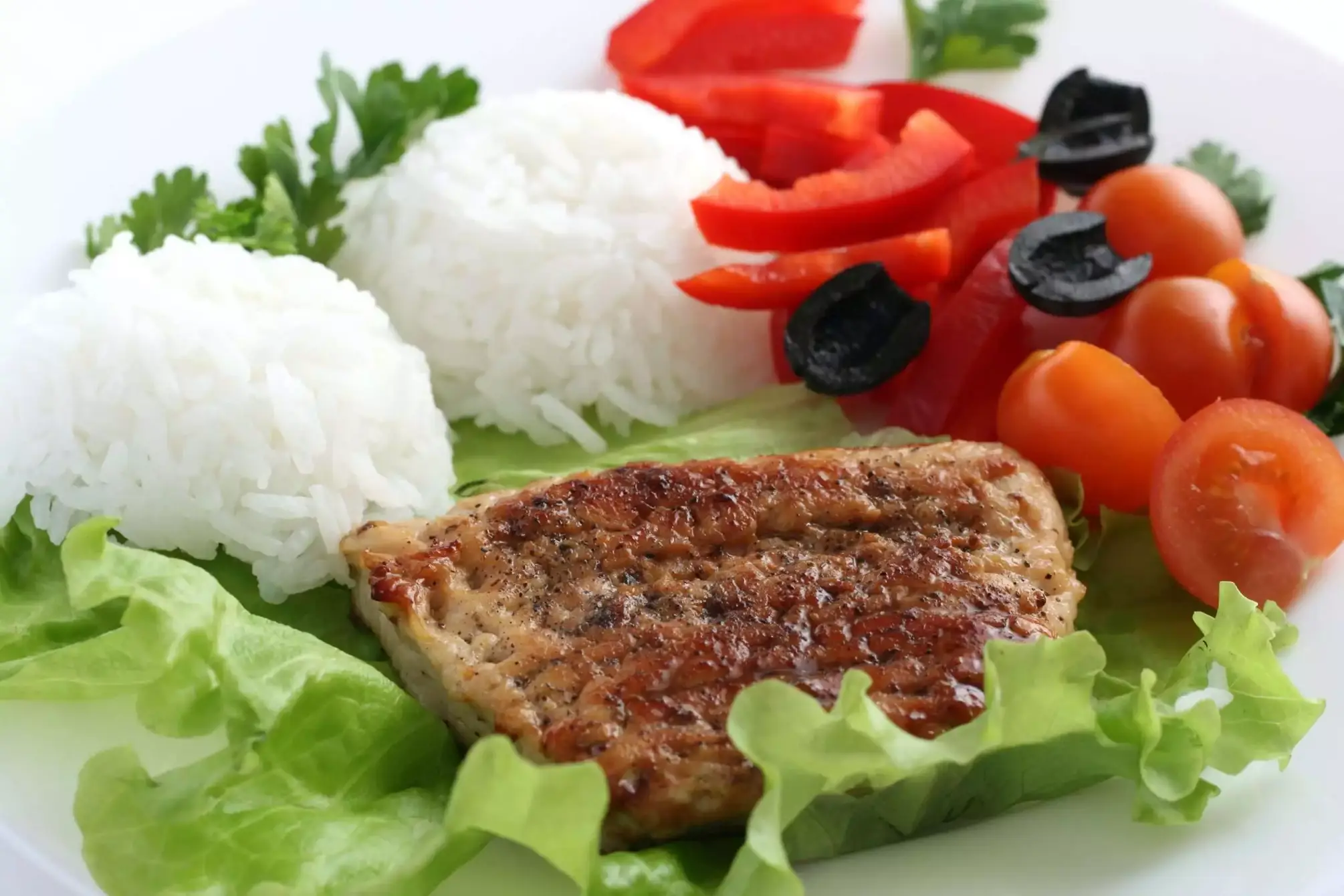 This recipe for Easy Turkey Rice Casserole is our absolute favorite! Don't you happen to have some rice lying around? Feel free to use quinoa instead. A warm and comforting meal that is cheesy, creamy, delicious, and has been lightened up for everyone in the family to enjoy. You can prepare this mouthwatering lunch in less than half an hour.
12. Buffalo Chicken Pasta Bake
This recipe for Buffalo Chicken Pasta Bake is ideal for a meal that is simple and satisfying to make. It is velvety in texture, flavorful, and packs just the proper amount of heat. This delicious supper or meal prep dish is foolproof since it calls for healthy pasta (chickpea or whole wheat), roasted veggies, spinach, cheese, and the most fantastic buffalo chicken dip.
13. Cheesy Cauliflower Pizza Casserole
The roasted cauliflower in this Cheesy Cauliflower Pizza Casserole is covered with a handmade creamy meaty tomato sauce, plenty of mozzarella and Parmesan cheeses, spicy pepperoni, fresh basil, and crushed red pepper flakes. The casserole is topped with crushed red pepper flakes.
14. Baked Mixed Vegetable Casserole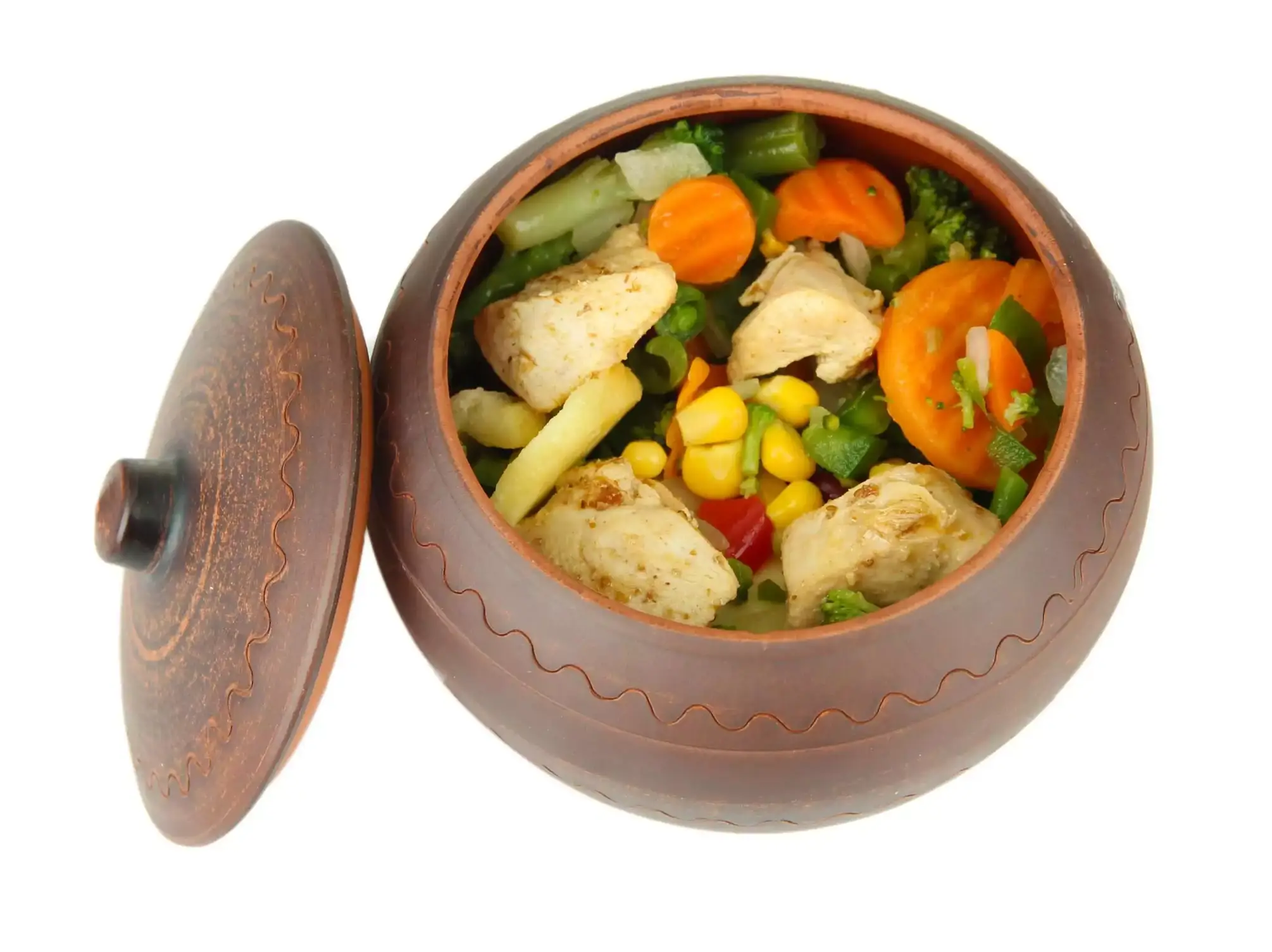 Lightened-up Greek yogurt, cream of mushroom soup, and canned veggies are the main ingredients in this baked casserole dish with mixed vegetables. Served with shredded cheese and whole wheat crackers, this appetizer is ideal for any holiday get-together.
15. Vegan Green Bean Casserole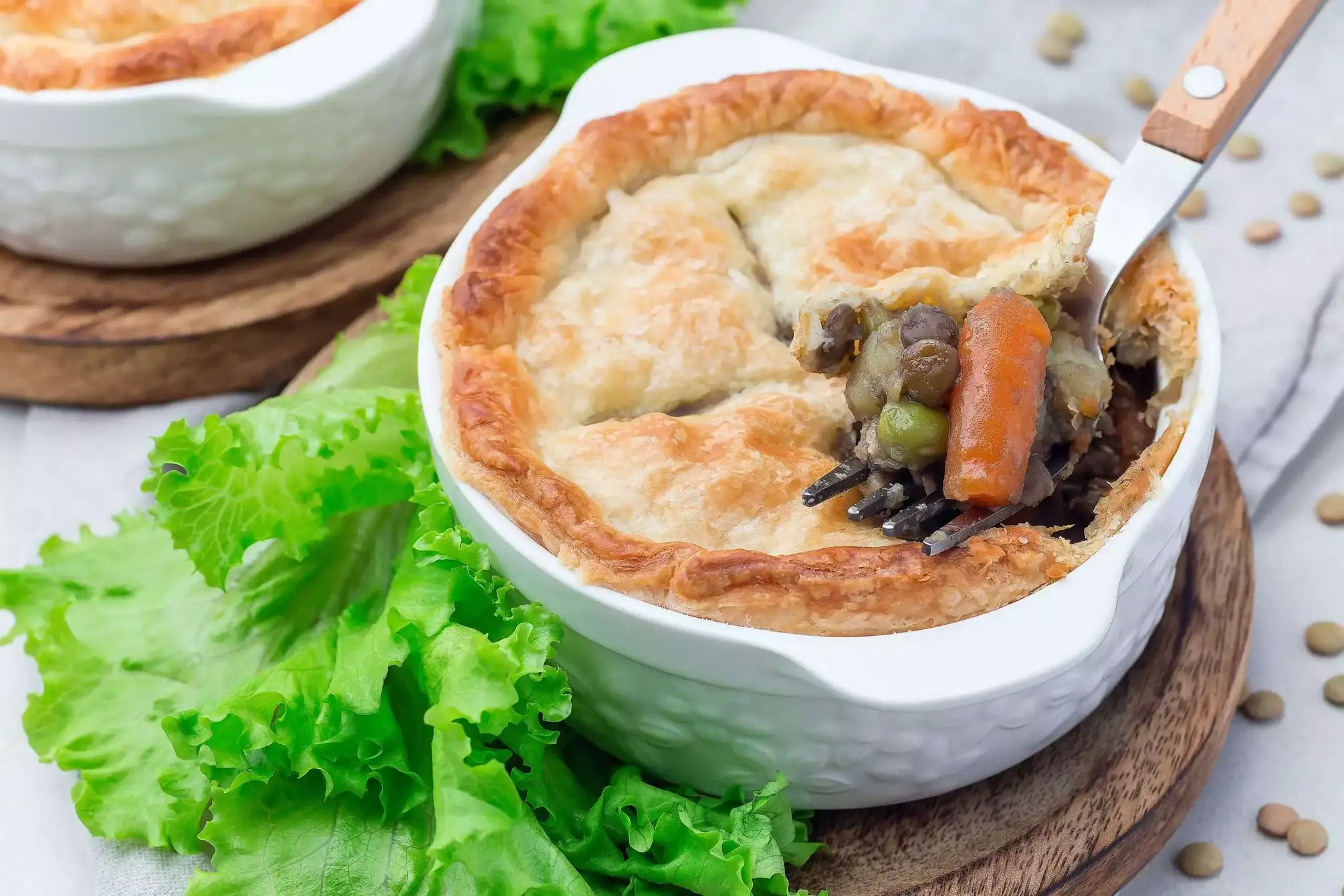 This Vegan Green Bean Casserole is one of the most delicious and simple to prepare side dishes. This recipe is fantastic as a weekday vegan supper and a vegan side dish to serve on Thanksgiving since it has been taken to the next level by adding garlic, mushrooms, a creamy sauce, and fresh rosemary. Warm, satisfying, and scrumptious!
16. Cheesy Italian Style Spaghetti Squash Lasagna Casserole
This cheesy spaghetti squash lasagna dish takes delectable to a whole new level. Even better? It's low in carbs and calories and doesn't contain gluten! A more wholesome approach to appreciating an ageless Italian classic.
17. Beef and Vegetable Taco Bake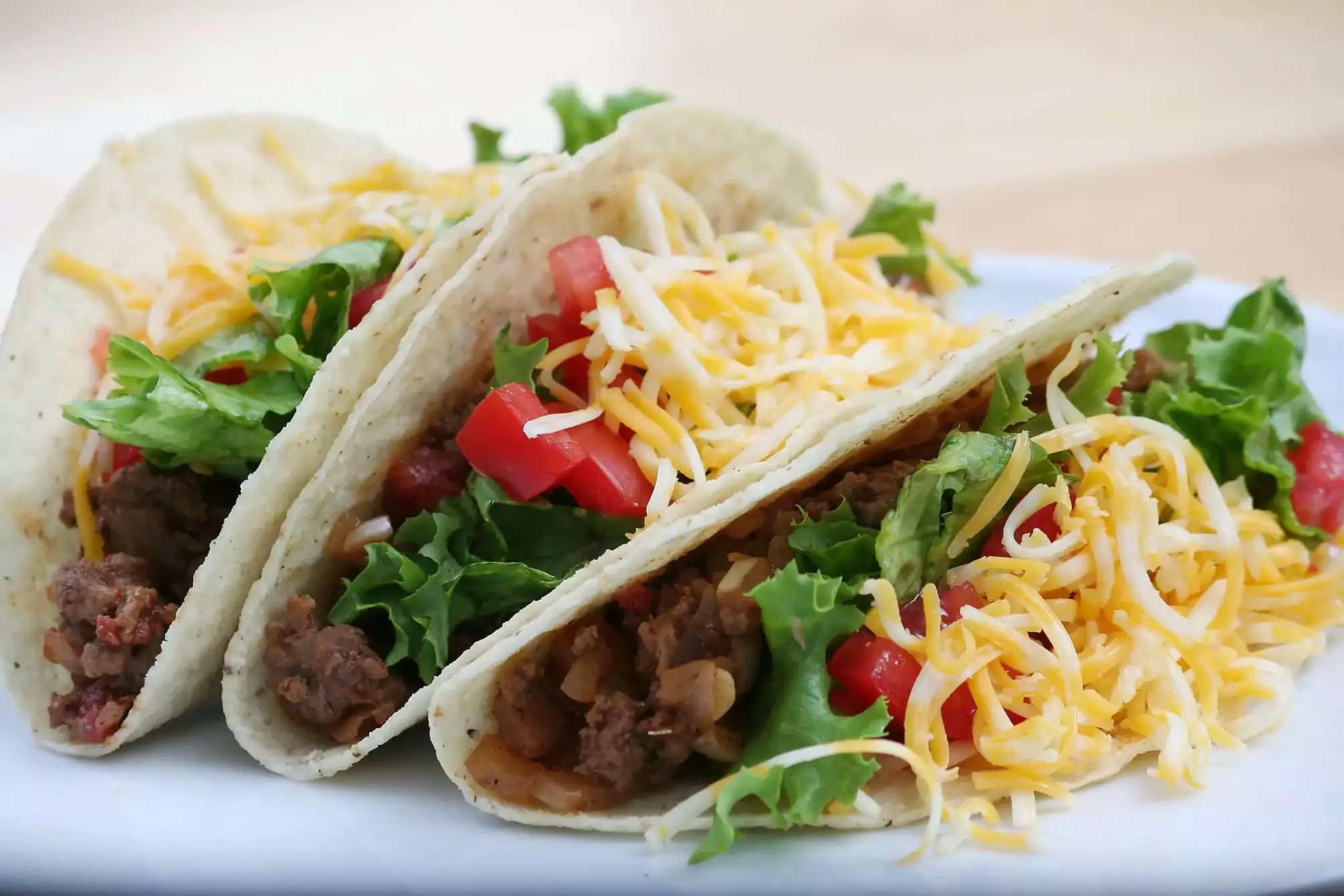 For a night when tacos are on the menu, consider making this Beef and Vegetable Taco Bake instead. It's a simple dish that even kids will like. This taco dish has many layers, each covered with melted cheese and containing ground beef and veggies.
18. Spaghetti Squash Meatball Casserole
Spaghetti and meatballs are our go-to meals when we want something hearty and comforting. This lighter and healthier version, which incorporates a substantial amount of vegetables, has ultimately won us over. It retains all of our favorite tastes while using more wholesome ingredients.
19. Mushroom Penne Bake
This dish is perfect for a brisk evening since it is simple to prepare, filling, and tasty! Because of the deliciousness of the cheese, you will want to go back for more. Include a side salad and garlic bread with the dish.
20. Hamburger Casserole
The recipe for this hamburger dish is so popular that it has spread throughout the United States. Flavorful yet requiring little effort to cook.
21. Caprese Quinoa Bake
This bake is even more nutritious by adding high-protein quinoa, but fresh mozzarella and luscious tomatoes bring the indulgence you're looking for. This is the ideal accompaniment thanks to the inclusion of spinach, which disguises the fact that other vegetables are present in the meal.
22. Unstuffed Cabbage Casserole
This unstuffed variation of the comforting cabbage casserole offers a simplified preparation method. Add all of your standard components for stuffed cabbage into the mixture to create a dinner filled with meat and vegetables that soothes the stomach and satisfies the dietary needs of the whole family with only one dish.
23. Cheesy Butternut Squash Casserole
This easy casserole is perfect when your refrigerator is overflowing with autumn vegetables like kale and butternut squash. Not only will it serve a large group of people, but it will also taste amazing. It combines salty, creamy, nutty, and cheesy flavors into one dish.
You can check more casserole recipes on the given link.