These days, our phones are essentially mini portable computers with the capability to store and relate data. While this is really convenient for when you need to send a last-minute email or purchase a last minute gift, you also run the risk of your phone being hacked or contracting a virus.
Once your phone is hacked, your personal information- including all your passwords and personal account numbers are at risk. The good news is that there are certain preventive measures that you can take in order to protect your phone. Here is one solution you can take to protect your phone from viruses and hackers:
Download an Antivirus App
Antivirus apps are becoming widely available for all types of mobile devices. For instance, if you have an Android phone, you can download the Android virus scan, and anti-virus protector free of charge. Make sure to download the app that is compatible with your mobile device brand and model. I suggest choosing one that is highly reviewed and downloaded, so that you are getting the best protection for you devices.
Increase Security
You can increase Apple or Android security by setting passwords and activating certain features on your phone that are already in place- in addition to the features that come with the anti-virus app. If your phone is taken, ensure that your data is safe or see if there is a way to remotely clear the data from your mobile device. Luckily with most mobile security applications, such as AVG Antivirus, you can remotely lock your phone, clear data, and require pass codes to access any important photos, documents, or emails on your mobile devices.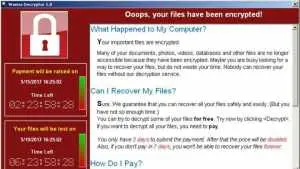 Practice Good Password Setting
Complex passwords are harder to crack or guess. Whether you are setting a password on your mobile phone or bank account, make sure that this is a password that you can remember but that is not so obvious. For instance, avoid setting your birthday, home address or the name of your high school.
A good password usually is a mix of random numbers and letters that has no pattern to it. When a hacker gets access to your devices, they can see all of your personal information and learn about you. They can easily find things like your birthday, so avoid choosing passwords that are relevant or significant to events in your life.
Because smartphone technology is changing quickly, it is important to stay up to date on the latest threats and means of protection. A bit of vigilance and attention can save you and your personal data from a very unpleasant experience. Now that you understand a little bit about the importance in cyber security, it is time to select the right antivirus for you. AVG, a highly reputable antivirus company with over 25 years of experience, now has a mobile application available for free on the Google Play store.
I suggest downloading it now and take advantage of the free 30-day trial, which gives you access to all of the Pro versions features.