Email signatures are a great way to distinguish yourself and create a brand for yourself as a student. Undergraduates as well as graduates need an avenue through which they can communicate with people in a professional way. This also may create great opportunities for them on the long run.
What is an Email Signature?
An email signature usually comes as a block of texts which are appended to the end of an email. It contains the sender's email address as well as other information necessary to contact the sender.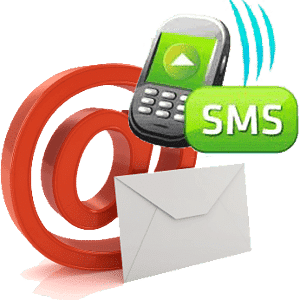 It's the sender's "own signature" which basically describes the person in a few words, lists of contacts which may include phone numbers, website details, occupation and sometimes, references that could be needed.
As a student, the need to add some professionalism to electronic documents and other official documents increases as time goes on. At every point, the need to communicate with highly professional people comes in. Therefore, to properly connect with such people, presentation and good packaging comes in at the top of the list.
Some students may have businesses they want to run and would need a professional way to submit business proposals to various firms via electronic mails and other mediums. Having a good email signature improves communication between the firms and the student.
Moreover, it creates a high degree of trust between both parties as these firms seeking to know more of who they might want to engage. For example, HR team would be able to gain some knowledge about what the student is into and get an idea of who they are dealing with.
Why Do Students Need an Email Signature?
Students need email signatures because it gives them a great way to add a flare to their emails and other electronic documents. It also distinguishes them from others. Most often it gives a professional touch to emails, especially when applications and proposals are sent to various organisations. The following reasons will help to explain why students should create an email signature:
Signature helps to start effective communication between students and other professional bodies.

It helps to increase professionalism when preparing mails, sending or sharing emails.

It creates an avenue through which firms can communicate with students about various projects, etc.

A good email signature gives the student a great opportunity on landing a job.

Lastly, it helps to create awareness of whatever activities a student is into.
Email signature creates a big impact on job searches. Especially, it's important for students who are looking for employers.
With a professional email signature, the student can brand himself/herself for the field they desire and give the future employers an insight as to whom they want to hire. However, it's very important to note certain things when creating a student email signature. These facts are listed below.
How to Create an Email Signature
Creating a student email signature is an easy task but certain things should be put in mind:
It should be kept as short and precise as possible providing only important information.

It should be kept simple. For example, fonts that are too fancy with colours are distracting.

The student's email address must be included so the recipient can get back to the sender easily.

It should contain the student's website URL or social media icons you use. It shouldn't contain unnecessary information.
When creating a signature, it is very important to use a good email signature generator. Such tools allow the students to choose from a variety of good and highly professional designs and templates.
Images and well-designed text can be used to create an attractive block. Also, good email signature generators may include a step by step guide of creating well-professional signature. The editor should include the following columns to fill:
Name,

Title,

Phone,

Mobile,

Website,

Email,

Address,

Skype,

Photo,

Banner.
Students can upload images, add link buttons to social media like Twitter, LinkedIn, Facebook and many more.
Conclusion
Email signatures for students or undergraduates will make an email stand out from others. When employers or organizations are going through the thousand emails they receive, it's a win tool to apply.
Therefore, it's the best way to share important information with various organisations and advertise yourself professionally.