As an affiliate-driven website, Icy Tales earns from qualifying purchases.
SpongeBob has become a cultural icon despite being a cartoon character, with his image appearing on merchandise ranging from clothing to video games.
As a result, many fans have developed theories and rumors about how did SpongeBob die, even though there is no evidence to support any of them.
1. About SpongeBob SquarePants Characters
Stephen Hillenburg, a marine biologist, and animator created SpongeBob SquarePants, a popular American animated television series.
The show made its debut on Nickelodeon in 1999 and rapidly became a pop culture phenomenon.
1.1. SpongeBob
SpongeBob SquarePants the main character, an ocean sponge who lives in a pineapple under the sea in the fictional underwater city of Bikini Bottom, stars in the series.
SpongeBob is very well known for his joyful demeanor, positivity, and enthusiasm for his work as a fry cook at the Krusty Krab restaurant. His friends are diverse and include his closest friend Patrick Star, his neighbor Squidward Tentacles, and his greedy boss Mr. Krabs.
1.2. Squidward Tentacles
Squidward Tentacles is one of the main characters in the animated television series "SpongeBob SquarePants". He is an anthropomorphic octopus who lives next door to SpongeBob and works at the Krusty Krab restaurant.
Squidward is known for his pessimistic and sarcastic demeanor, and he is commonly irritated by SpongeBob and his other Bikini Bottom neighbors. Squidward, despite his grumpy exterior, is a talented artist and musician who enjoys playing the clarinet in his free time.
1.3. Mr. Krabs
Mr. Krabs is also another main character in the animated television series "SpongeBob SquarePants". Mr. Krabs is a red crab who owns the Krusty Krab restaurant where SpongeBob and Squidward work.
Mr. Krabs is recognized for his fondness for money and fascination with profit, often going to great lengths to increase his profits at the Krusty Krab. Despite his greed, Mr. Krabs adores his daughter, Pearl, and SpongeBob, whom he regards as faithful and beneficial employees.
He is also known for his distinct laugh, which also sounds like a cross between a dolphin and a seagull.
2. How did Spongebob Die? Several theories
2.1 One of the Most Popular Fan Theories Surrounding SpongeBob's Death is That He Died from a Drug Overdose
This theory is based on references to drug use and drug culture in some episodes of the show. In one episode, SpongeBob and his pal Patrick are shown high on "jellyfish jelly," a substance used to catch jellyfish in the show's universe so this can be the reason for how did Spongebob die.
There is, however, no proof that SpongeBob overdosed on drugs before his death or that drugs had any significance in his made-up life.
The show is primarily aimed at children, and the creators have gone to great lengths to ensure that the content is age appropriate.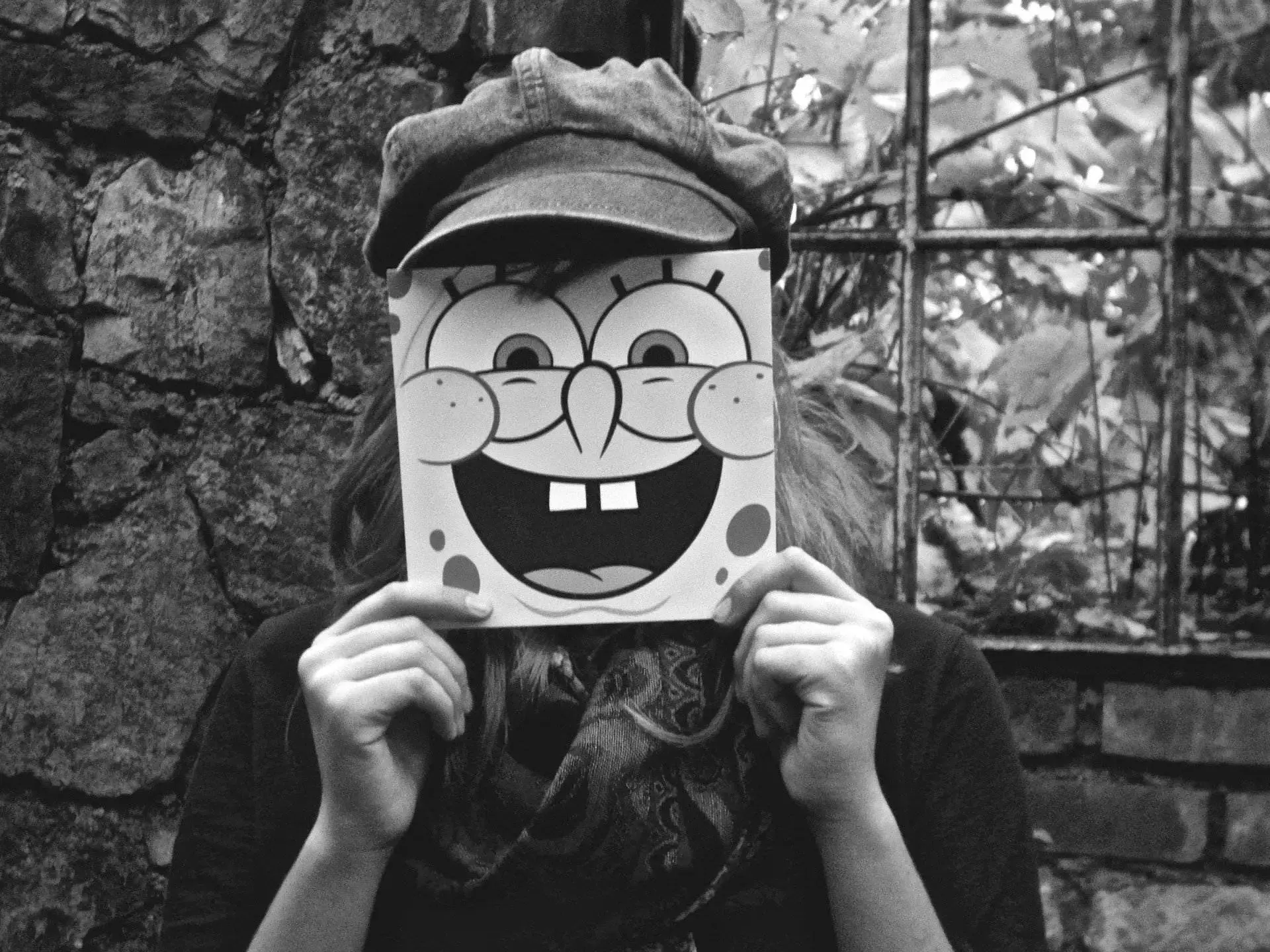 2.2  Another Wild Theory
Some other widely held belief is that SpongeBob died in a car accident.
This hypothesis relies on an episode in which SpongeBob gets a driving test and is revealed to be a dangerous driver. SpongeBob may have died in a car accident as an outcome of his poor driving skills, according to fans.
Even so, this hypothesis is also completely baseless because there is no evidence that SpongeBob died in a car crash. so that can't be the reason for the question "how did SpongeBob die ?"
In reality, the show's creators have mentioned that they have no plans to finish off any of its central protagonists to keep the show's light-hearted and fun tone.
2.3 Things to Remember
It's essential to remember that a lot of the rumors and hypotheses surrounding SpongeBob's passing are commonly stoked by online hoaxes and false news reports.
Many fake news articles have begun circulating in recent years claiming that SpongeBob has died or that the show has been decided canceled. These articles are commonly shared on social media platforms,
which may easily lead fans astray by leading them to start believing that something has happened to their favorite character.
SpongeBob SquarePants is still alive and very well, and the show is still a popular and lovable part of popular culture. The show has earned accolades for its wit, creative thinking, and positive messages, and it has received numerous awards for animation and voice acting.
3. Criticism of Spongebob Squarepants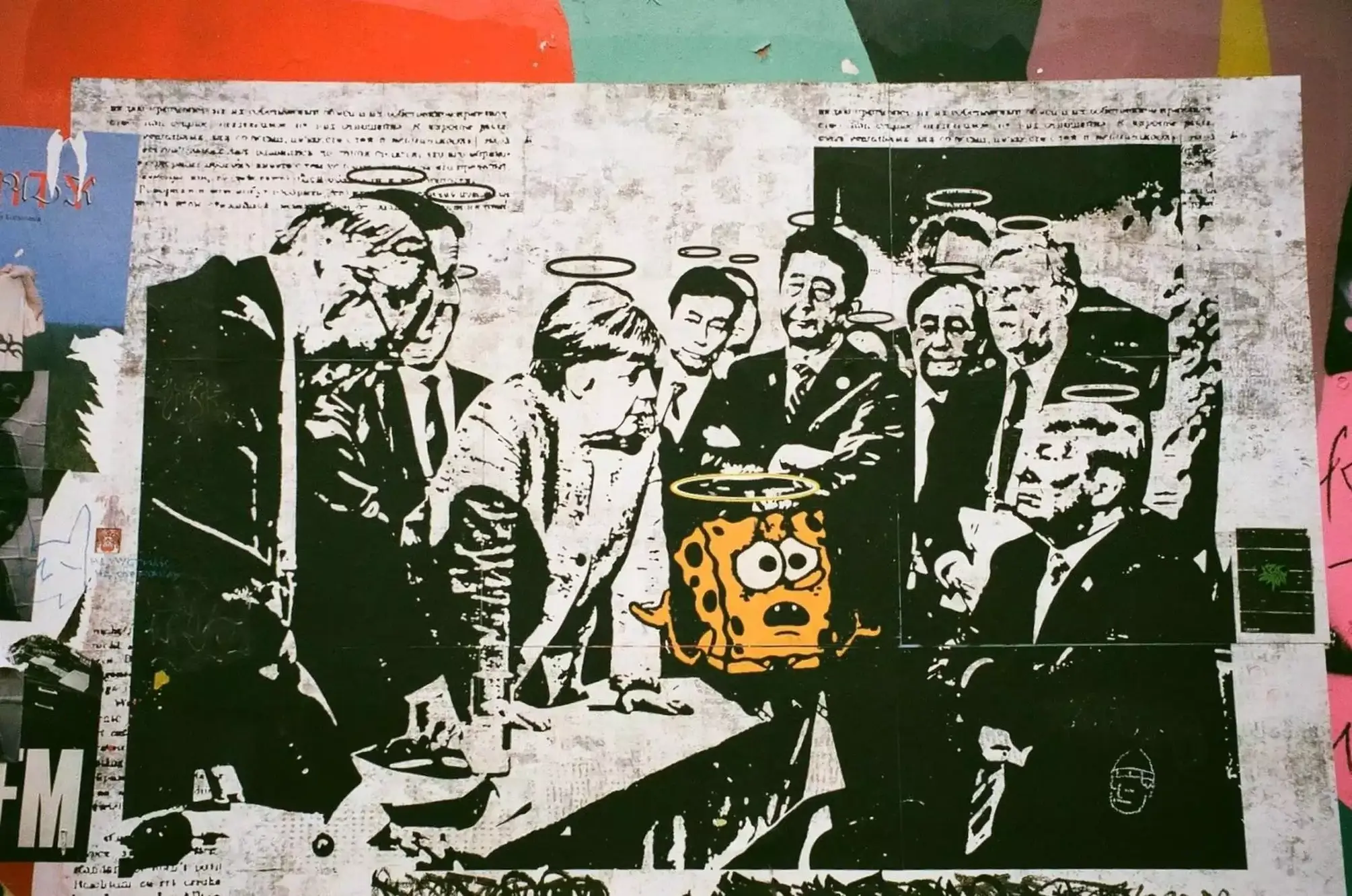 SpongeBob SquarePants is still alive and well, and the show remains a fun, entertaining, and uplifting part of popular culture.
Whereas SpongeBob is still a popular and beloved character, the show has received criticism over the years. Some individuals have stated that the show is too crude and improper for children due to its use of adult humor and dirty jokes.
The show's creators, on the other hand, have tried to defend their work, claiming that they start taking care to control adult humor with child-friendly content and that their show is eventually intended to be an enjoyable and lighthearted feeling for all ages.
4. Love From Fandom
Despite the poor reviews, SpongeBob SquarePants had become a hit, inspiring a huge number of spin-off television shows, Spongebob square pants movies, and Stage songs.
The character has become into a cultural phenomenon, and you can find merchandise bearing his image everywhere from video games to lunchboxes to T-shirts.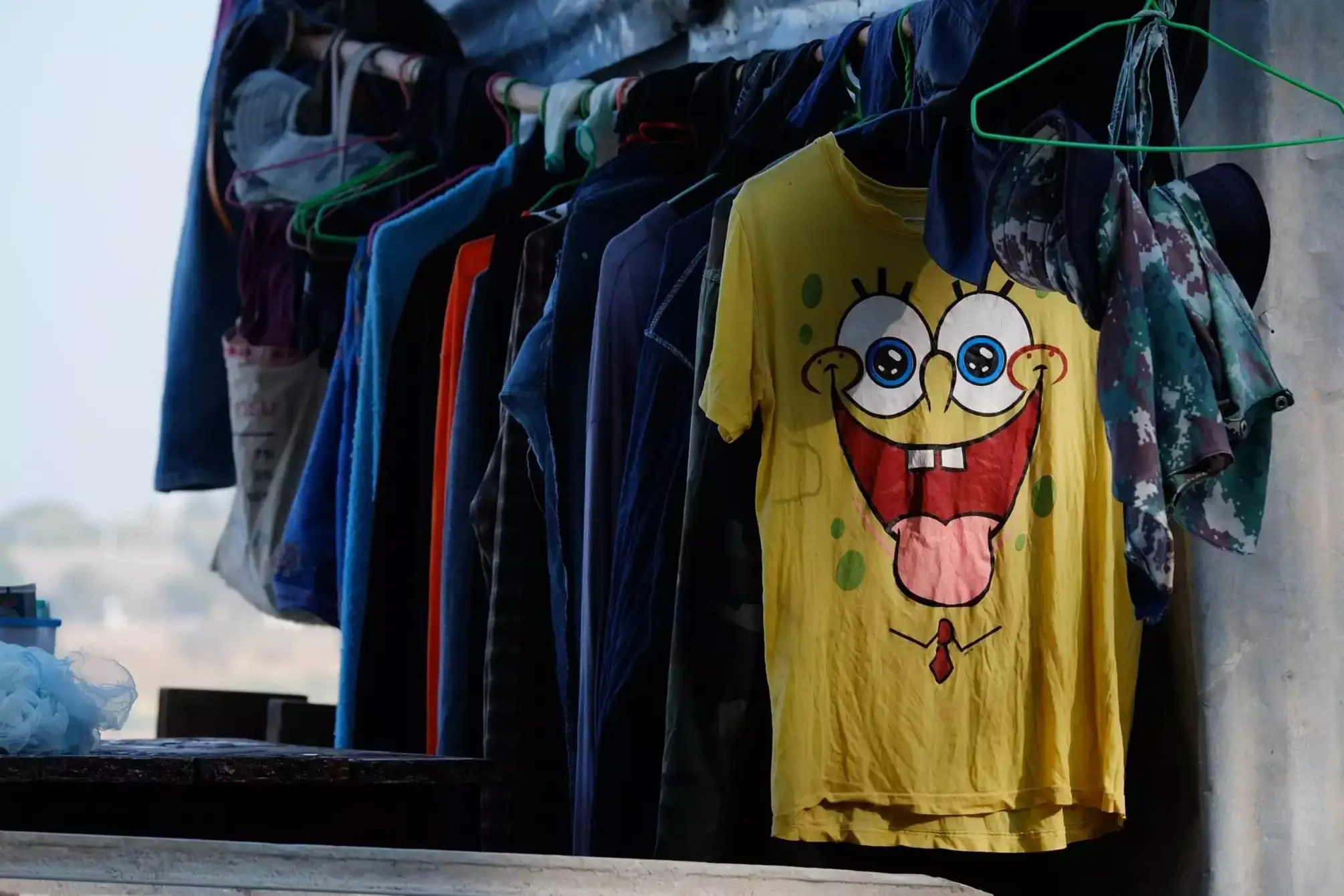 SpongeBob will undoubtedly live on in fans' hearts and memories for a very long time even though the exact cause of his passing is yet unknown.
Spongebob has established himself as a major symbol of creativity, levity, and enjoyment in popular culture, whether he's squaring off against supervillains or simply relaxing at home.
5. Show's Finale
The SpongeBob Season Finale is the final episode, and SpongeBob is contemplating moving back in with his parents because nothing in his life is going well. SpongeBob has decided to stay in Bikini Bottom for the time being, has become the new manager of the Krusty Krab 3, has made good friends with Plankton, Squidward has become nice to him, and the entire town has become his friend by the end of the episode.
But it doesn't end there: a play is about to begin at the theatre, and the entire cast is singing the SpongeBob SquarePants theme song. Everyone applauds as Sandy approaches SpongeBob and kisses him goodbye.
6. Conclusion
Eventually, the question of How did Spongebob Died is pretty meaningless as there's no proof that he either recently died or will die anytime shortly.
While it is natural for fans to start speculating and theorizing about their favorite characters, this is important to remember that these are fictional characters whose stories are eventually in the hands of their creators.
Finally, SpongeBob SquarePants is an iconic cartoon character who has won the hearts of millions of fans across the globe.
While there are many rumors and hypotheses on how did Spongebob die, the fact remains that none of these claims are supported by evidence.
7. About the Creator
Stephen Hillenburg was a man who lived his life with a deep passion for both science and art. He was born on August 21, 1961, in Lawton, Oklahoma, and grew up in Anaheim, California.
He was a creative force, whose imagination and talent led him to create one of the most beloved animated series of all time – "SpongeBob SquarePants".
Hillenburg's love for marine biology was evident from an early age. As a child, he spent countless hours exploring tide pools and studying marine life. His fascination with the ocean continued into adulthood,
As he pursued a degree in marine biology and worked as a marine science teacher. However, Hillenburg's passion for the arts never waned, and he eventually found a way to combine his two interests.
Through his work on "SpongeBob SquarePants", Hillenburg was able to bring the wonders of the ocean to life in a way that was both entertaining and educational.
The show's colorful characters and fantastical setting captured the imagination of viewers young and old, while also incorporating real scientific concepts and themes.
But Hillenburg's talents were not limited to animation alone. He was also a skilled musician, who composed many of the songs featured in "SpongeBob SquarePants". His musical talents were further showcased in the show's many musical numbers,
which ranged from silly and lighthearted to heartfelt and emotional.
Hillenburg's life was tragically cut short by his battle with ALS, but his legacy lives on through the joy and laughter that "SpongeBob SquarePants" continues to bring to millions of fans around the world.
His unique blend of scientific knowledge, artistic talent, and irreverent humor created a show that will always hold a special place in the hearts of those who grew up with it.
8. Inspiration for Making Spongebob SquarePants Show
Stephen Hillenburg, the show's creator, was inspired to develop SpongeBob SquarePants by his interest in marine biology and his passion for experimental animation. Hillenburg, a marine biologist and skilled artist, merged his two interests to create the SpongeBob SquarePants universe.
Hillenburg believes that SpongeBob was influenced by both a sea sponge and Jerry Lewis's early films' representation of the actor as a childish and innocent character ever so He never answered the question of how did SpongeBob die.
Hillenburg found that students were fascinated by the species he was teaching them about while serving as a marine biology teacher, which served as just another source of inspiration for the character's cheerful and positive nature.
Steve described SpongeBob to me as childlike and naïve. He's not quite an adult, he's not quite a kid. Think a Stan Laurel, Jerry Lewis kind of child-man.
Kind of like a Munchkin but not quite, kind of like a kid, but not in a Charlie Brown child's voice on the TV shows.
SpongeBob was characterized as childlike and naive by Steve. He's almost an adult, yet he's also not rather a child. Consider a child-man in the style of Stan Laurel or Jerry Lewis.
Like a Munchkin but not quite, like a kid but not in the Charlie Brown girl's voice on TV shows.
Other sources of inspiration for Hillenburg would include graphic novels, variety shows, and classic animation. He dreamed of Bikini Bottom as a colorful and fantastical world full of odd characters that would attract both children and adults.
Overall, Hillenburg's love of marine biology, his artistic talent, and his passion for developing a fun and entertaining show for any age inspired SpongeBob SquarePants.
List of showrunners throughout the series' run:
Many of the series' ideas came from Hillenburg's unpublished educational comic book The Intertidal Zone, which he created in 1989 to teach his students about undersea life.
In 1996, he began developing SpongeBob SquarePants into a television series, and in 1997, he pitched a seven-minute pilot to Nickelodeon.
The network executives wanted SpongeBob to be a kid in school, but Hillenburg wanted SpongeBob to be an adult. He was about to abandon the series when he came up with Mrs. Puff and her boating school, which allowed SpongeBob to attend school as an adult.
10. FAQs (Frequently Asked Questions)
1. What is the age of SpongeBob?
SpongeBob SquarePants' age is unclear, but depending on his behavior and attitude, job, and living situation, fans and founders genuinely think he's in his mid to late 20s.
SpongeBob is an independent adult with a variety of interests and hobbies who works as a fry cook at the Krusty Krab.
Some fans believe he is ageless, while others believe he is eternally teenage. Regardless, SpongeBob's infectious optimism, childish wonder, and devotion to his friends have made him a pop culture icon.
2. Where did SpongeBob work?
SpongeBob SquarePants works at the Krusty Krab, a fast food restaurant located in the fictional underwater city of Bikini Bottom. He works as a fry cook and his boss is Mr. Krabs.
3. Who were Sandy cheeks?
Sandy Cheeks is an animated television character in the "SpongeBob SquarePants" series. She is a squirrel who lives in Bikini Bottom's underwater tree dome and wears a diving suit. Her scientific knowledge, athleticism, and Texas accent distinguish her.
4. Who was the snail character in SpongeBob SquarePants 
Gary is the name of the snail character on SpongeBob SquarePants. Gary is SpongeBob's pet snail, and he is well known for his distinct "meow" sound and love of baths. He is SpongeBob's faithful companion and is frequently seen accompanying him on his various adventures throughout Bikini Bottom.
5. Is there any upcoming projects for SpongeBob SquarePants?
As of February 2022, four additional films are planned: three character spinoff films for Paramount+, and a new theatrical SpongeBob film.
6. Is there any children of SpongeBob SquarePants?
SpongeBob SquarePants is a fictional character and is not depicted as having children in the animated series. However, in the episode "Rock-a-Bye Bivalve," SpongeBob and his best friend Patrick Star adopt a baby scallop and raise it as their own.
The scallop is not their biological child, but they treat it as such in the episode. This is the closest SpongeBob has ever come to having a child in the show.
Click here to see more related articles