BMW deals are great for people who choose to drive premium quality car and pay less while at it. However, for a number of reasons, including relocation, lack of financial capability and others, you may choose to opt out of your car lease deal.
While there are several myths surrounding such a move as this, getting proper information about the move is a great way to begin the process.
To get out of your BMW deals lease, below are some of the important information you should know about.
Need to get out of a car lease early?
While car leasing is a contract between the dealership or leasing company and you, the customer, it is important to note that as part of the agreement and arrangement, you have pledged to be the sole custodian of the car for the agreed upon period of time. However, seeing as several things may change your mind months down the line, it is also possible to choose to opt out of the deal, whether or not your agreement period has expired.
Why you would want to get out of a car lease contract?
There are several reasons why you may choose to want to get out of your car lease contract. However, some of the most common reasons why people choose to abruptly end their lease contract include;
Alteration in financial capabilities thus causing a significant increase or decrease in their income and earning power

Change of job which may be as a result of job loss, new jobs, offering of a senior position with additional perks including a company car.

Lifestyle changes which may make certain cars unsuitable for your appearance

Need for a different size of vehicle, especially to accommodate friends and family

Starting a new business which requires huge financial input or closing down of your business

No longer in need of a vehicle for several personal or medical reasons.
How do I get out of the lease contract?
While you may be burning to get out of the car lease contract to save you from spending an extra amount during the month in repayment for the depreciation cost of the car, there is the need to speak to the dealership or leasing company to ensure that the process is initiated as soon as possible.
While your car lease agreement is a legally binding contract for a period of 2 to 3 years, choosing to opt out of the monthly payment which has been allotted to you based on the use of the car can follow two main procedures. However, it is important to note that it will not be easy on your pocket as you may have to face an Early termination charge as contained in the contract which you had earlier signed at the beginning of the arrangement. The early termination charges set by the company will be dependent on a number of factor including the amount of time left on the lease, the type of vehicle, company policy and others.
There are two ways by which you can, however, take care of this:
Find someone that is willing to take over the car and payments on your lease agreement (this is a cheaper option and allows you to continue paying the lease through a third party)

Hand the car back in to the leasing company or dealership company and face the early termination fee.
Transfer of car lease
If you have chosen to transfer your car lease, then this may be easier on your pocket and finances as you will essentially be transferring responsibility of the car to another person. To get this process started, check the lease agreement or contact the leasing company to inquire about possible terms and conditions that may prevent you from transferring ownership of the vehicle. If none, as most finance companies will allow the transfer to take place, consult with the person to whom you will be transferring the responsibility and get them in touch with the dealership who will carry on from this point here on out.
Factors to consider when transferring car lease
When transferring the car lease to another, be sure that some of the factors listed below are adequately considered in order to absolve you of any additional charge.
Make sure that the vehicle is in good shape both physically and functionally and also conforms to the Fair wear and tear conditions which have been set by the dealership.

You may have to pay a token as transfer fee. This chare may be accrued to you, especially as a final payment releasing you from the contract

The lower the mileage on the car, the more mileage the transferred party has to use the car during the lease period.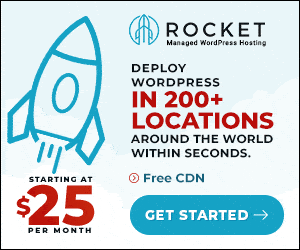 Originally posted 2019-06-22 20:39:08.