Meet Amarabhab Banerjee, the guy behind Xero Budget Films and the person who introduced GoPro camera videos to our country. His brand new and edgy music video-Awara got over 50k views on YouTube in a matter of 15 days. Sounds too good to be true? It really is.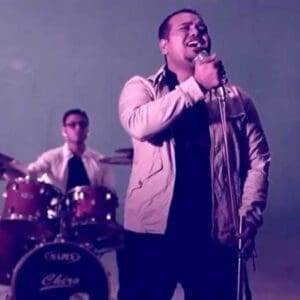 First, let's get our basics right.
1. What is a GoPro camera?
GoPro is basically an action camera that is used for extreme-action videography. The camera is so tiny it could easily fit onto your selfie stick or, rather, your palm, and so powerful that it can cover an entire bike ride without blurring anything. Yes, that's what it is. People in several other countries are already using it to capture road trips. Musicians attach it to their guitars and record their jamming sessions, but this is the first time an Indian has used it in a music video.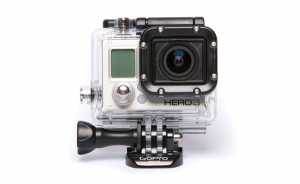 2. Wow! What is this music video about?
Titled the "First GoPro Music Video in India," it features a song called Awara, composed and filmed by the man himself, Amarabhab Banerjee. The video and the song both convey a fascinating message. Amarabhab described the song, saying:
"Most of us want to break free from all the bondages that we have and want to do things we love to. With Awara, I want to tell them that it's okay if you're bound, but you, at least, give an honest shot at the things you love. It might not be great, but it'll, at least, be good. We look at the word Awara in a very bad light. I'm just trying to change the way we see it. The video and the song seek to convey this very same message."
Here's a link to that awesome video:
3. How did he shoot it with that little GoPro camera?
He attached the camera to his head, rode his bike, took it everywhere, and captured all that it could. His guitar, the roads, the work, the glances, the smiles, everything, thus defining the word Awara in the most beautiful way possible. The quality of the video is that of an actual video camera used for shooting, and it hardly cost Amarabhab anything. He ordered it from Amazon, made a proper plan, and just started it all. He recorded the song in the studio at his place, so he didn't pay for it. Hence, much like the name of his channel, it was a "Xero Budget Film." A unique one at that.
4. Does he plan to have more of these?
Of course, he does! He believes that "YouTube gives you excellent exposure. And I want to give it to the people who don't have the means to hire professionals but are immensely talented. This platform is for those. To show everyone what they've got."
His upcoming projects include a Holi song which is set for release on March 20th, a road trip video that will be accompanied with a song, and there are a bunch of rappers, singers, and dancers whose videos he would be uploading, and all would be shot, obviously, with the GoPro camera.
It might feel weird as some scenes actually require a sort of stillness in them, and since the camera is an active one, it might get a little tricky to get it right.
5. Amarabhab has to have a message for everyone who wants to be out there!
"The primary thing that I'd say is that there is definitely a way to do things. But, it depends on the way you present it to the audience. If your message isn't clear, the audience will not appreciate it, no matter how deep its meaning is. Even if you don't have the means or the required budget, you can do it differently. All you need to do is plan things out. It is the ultimate key. Just put your message out there very clearly, and you'll have everything you need."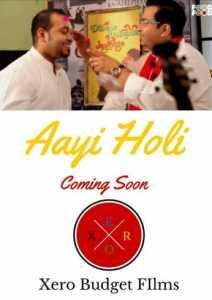 It's amazing what you're doing, Amarabhab. It's awesome, it's edgy, and it's definitely worth being excited about. What can we say?
Maybe, GoPro? Too cliché? Too cliché.
-Apurva Jain