Life throws us new challenges at every stage. The stronger we are, the easier it will be to fight and emerge as a winner. Medical emergencies such as illnesses or injuries can bring a lot of stress, not just for one individual who is suffering but the entire family. Being financially prepared with a health cover keeps a family protected against hefty medical bills.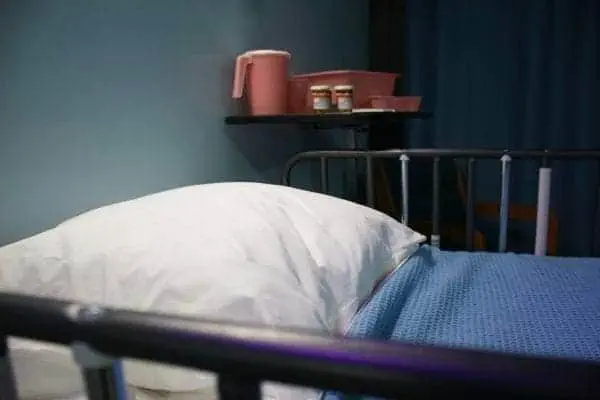 The market is flooded with several health insurance plans. For an insurance seeker, it can become difficult to make the right selection. Choosing the right policy is essential so that one gets adequate coverage and minimises the chances of being underinsured. 
Premium is one of the factors to consider when selecting a health policy. It is the amount the insured person pays to the insurer, at regular intervals, for availing the benefits of the health cover. Sometimes, people postpone buying health policies owing to high premium costs. However, this is not at all advisable as increasing healthcare costs is a bigger hindrance when it comes to financial savings. 
The Economic Survey 2019 indicates that there has been a sharp rise in healthcare costs especially medicines. When a person is hospitalised, there are associated medical expenses that increase the overall cost, which is why it is better to buy a suitable health policy. 
In this article, we tell you the rules of choosing the best health policy in India at an affordable premium. 
Points to Keep in Mind
Here are some vital points to consider when opting for health insurance at the best premium: 
Sum Insured:

The premium of health policy will depend on various factors that also includes the coverage amount. If you have higher health risks, say due to a medical condition, then it is wise to opt for a higher sum insured. To get a clear picture of the affordability of the premium, always consider the coverage amount you are getting.

Policy Tenure:

Many insurers offer premium discounts for policy buyers who choose a longer tenure option of 2years, 3 years, or more. The discount might range anywhere between 5% and 10% on the annual premium. This is one beneficial way to keep your premium cost at a minimum. 

Choose a Family Floater Option:

Instead of opting for an individual health cover for each member of your family, you can invest in a family floater that saves you from expensive premium costs. You can get your immediate family members like spouse, dependent children, and parents covered in a single policy. 

Add-on Benefits: The best health policy in India

comes with certain add-on benefits. Make sure the policy you are selecting has features such as no claim bonus, auto recharge of sum insured, and annual health check-ups. These are vital for minimising the burden of medical expenses upon you and make your choice worthwhile. 
It is important to remember that your premium depends on various factors such as age, type of coverage (individual or family floater), the sum insured, medical conditions, lifestyle, etc. However, your primary focus should be to check if the policy is offering adequate coverage for you and your family.
Best Health Insurance Plans in India
Here's a list of 5 best health insurance plans in India you can rely on: 
Star Family Health OptimaInsurance Plan by Star Health Insurance. This plan offers a sum insured ranging from Rs 1 lakh to Rs 25 lakh. 

Care by Reliance Health Insurance, offers wide-ranging sum insured options from Rs 3 lakh to Rs 75 lakh. 

my: HealthSuraksha – Gold Smart Plan byHDFC ERGO. This policy offer coverage amount starting from Rs 3 Lakh up to Rs 5 Lakh. 

Activ Assure Diamond Health Insurance Plan by Aditya Birla Health Insurance provides coverage of a minimum of Rs 2 Lakh up to a maximum of Rs 2 Crore. 

Health Guard Plan by Bajaj Allianz is a policy that secures your health starting at a minimum of Rs 1.5 Lakh up to a maximum of Rs 50 Lakh. 
Conclusion
The Insurance Regulatory and Development Authority of India (IRDAI) launched new guidelines for the health insurers that focus on the welfare of the insurance buyers. The introduction of a standard health insurance policy, Arogya Sanjeevani Policy, is a positive move in this regard. 
However, industry experts also predict that health insurance may get costlier in the future. Given this scenario, policy buyers must be well-informed about the policies which are available to them. They must thoroughly assess their requirements and take the above-mentioned points into account before proceeding to buy the best policy. 
When it comes to maximising your health cover at an affordable premium, buying top-up and super top-up plans are the best bet. However, they work on the principle of deductible. Thus, you must have a base policy in place so that you are saved from paying the medical bills from your pocket.