It's that time of year again; the changing leaves and pumpkin spice lattes have arrived, and with it, they bring the cooler fall temperatures. 
The first biting wind of the season can have you rushing to jack the thermostat, but this cozy habit can cost you a pretty penny. Your next bill may reveal a big spike from your late-summer usage.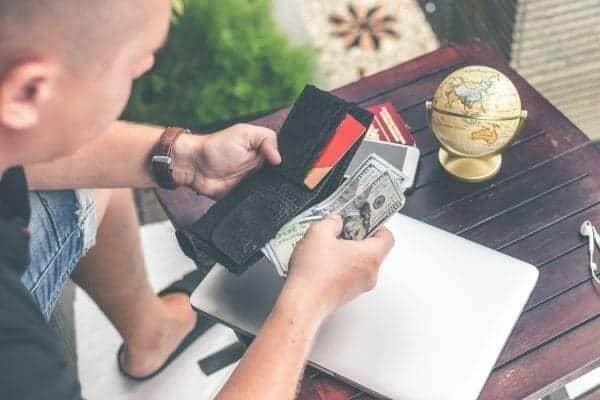 If you don't have the cash on hand to deal with this unexpected spike, you may consider using an installment loan. Direct lender installment loans act as a convenient stopgap for when unexpected emergency expenses blindside your budget. 
But not all installment loans are created for the same purposes. Look here to see some examples of an installment loan in different situations. Not only are they designed to help you achieve different financial goals, but each one also comes with different rates, terms, and conditions. 
When it comes to direct lender installment loans, they're ideal for this one-time spike. But after that, it's up to tweaking your consumption so that you don't have to stress about your utility bills. 
Here are some fall-time chores that can help you do just that.
Seal Drafts
A draft is one of your utility bill's biggest enemies. Drafts are caused by a hole where all the hot air escapes from your home, and where cold air rushes in. 
Inspect your windows and doors for any damages to the seals, insulation, or weatherstripping both in- and outside our home. If it looks dry, cracked, or damaged in any other way, replace it. Doing so could cut costs by 20 percent.
Insulate Windows
While sealing drafts will plug any holes that may allow hot air to escape, it does nothing for the heat lost from the window panes themselves. Almost two-thirds of all energy lost from a standard window occurs through radiation. 
Ideally, you'll want triple-pane, energy-efficient windows. But if a surge in utilities busted your budget, then the cost of this luxury renovation will likely be out of your price range, too. 
Luckily, you can still treat this heat loss with a cheap plastic film insulation kit. When installed correctly, these kits prevent heat loss through single-paned window glass. 
Schedule a Furnace Tune-Up
Your furnace likely spent the last half of the year in hibernation. Is it ready for its debut? The fall is just a warm-up to its busiest time of year, so you need to make sure there are no issues that could prevent it from operating at its best.
Call a licensed HVAC expert to take a look at your furnace. They can make sure this appliance is in working order and suggest any tips on enhancing its energy efficiency. Regular maintenance also helps you avoid big and costly breakdowns. 
Replace Your Furnace's Filter
Replacing your furnace filter is something you can do on your own to prep this appliance for its busy season. A clean filter allows air to travel through your HVAC system easier, which reduces how much energy your furnace burns. Before heading to the hardware store, check the furnace currently in the appliance; it will show you what size you need for your make and model. 
Bottom Line
Take control of your utility bills by trying these simple fall chores. A little maintenance goes a long way to reducing your energy consumption and your costs!