If the US had a national card game it wouldn't be blackjack, or bridge for that matter. It would undoubtedly be poker. It's a game that is played up and down the country, in poker clubs, at Vegas bachelor parties and in the houses of friends who just want to get together for a social evening and a game of cards.
Over the years since the game was first introduced to the country by 18th century French settlers, many variations of the game have been devised. These fall into three categories, draw, stud and community card games.
Of these, it's the latter that are the most usually played – and top of the list is Texas Hold'em.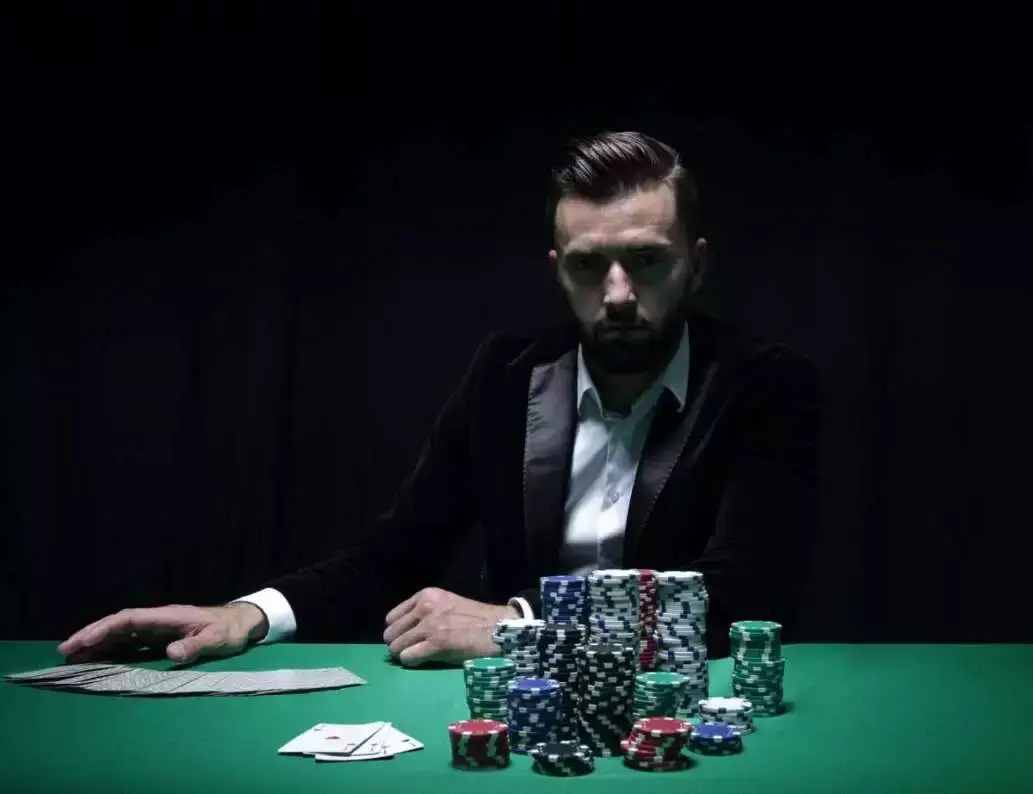 A brief history of the game
Although it's hard to be definitive about this, it is thought that the game was first invented in Robstown, Texas early in the 20th century. Although it steadily gained popularity, it wasn't until 1963 that it started to be played in Las Vegas. Even then, it was only one casino, Golden Nugget, that offered the game for several years.
Gradually more and more places started to feature Texas Hold'em tables. But it wasn't until 1970, and the inaugural World Series of Poker, that it really started to take off. When the no-limit version of the game was chosen for the tournament's Main Event attention on the game, and its popularity started to soar.
The next huge boost for the game came from two main sources. The first was the televising of a number of the big tournaments as well as TV late night poker. The latter used a so-called card cam that let viewers see the players' concealed cards, vital for appreciating what was actually occurring in the game.
The second big breakthrough came from online poker. Many online poker sites offer unique poker game variants with one of the most popular being Texas Hold'em. Its easy community card format makes it ideal for online play and is a simplistic game for novices to enjoy while also being equally exciting for professional and semi-professional players.
888 Poker is one of the most popular online operators in Canada, Ontario residences can enjoy a fully regulated and safe website which offers a complete set of poker games such as Omaha, Blast, Snap and the jewel in the crown Texas Holdem.
The basic rules
While there is room for great complexity, especially when it's being played at the highest standard, it's a remarkably simple game at heart.
Players are dealt two face down, or hole, cards and five community cards are laid out face-up by the dealer.
The objective is to make the best possible five card hand from this total of the seven available to each player. The best hand in each round scoops the pot. If there's a tie, the pot is shared equally. When stated like this, it sounds like there is no skill involved. But add the element of betting and it becomes a very different story. It's also why the game is so captivating to play.
A game of Texas Hold'em can be complexed however the main rules can be simple for players to pick up.
What's the appeal?
To understand this, you have to look at the actual format of the betting. Players have to make an initial bet on receiving their two hole cards. Then, as the community cards are revealed one by one, players have the option of folding, betting, raising or calling.
This is where skills enter the equation such as calculating the probability of your own hand being a winning one. It's also a question of estimating the amount to bet to maximise the amount that will be pot – hopefully with you scooping it at the end of the round. If a computer can do it, so can you.
It also introduces an element of psychology as you try to befuddle opponents about the quality of your hand. Ideally, you want to make them feel it's worth taking you on and staking a considerable number of chips, confident that they will win. Then you need to surprise them with your hand.
It all adds up to a fascinating game that brings in many skills including being a considerable intellectual challenge.
Winning strategies
The strategies for success aren't so very different from other forms of poker, but the rounds of betting after each community card is dealt make it slightly more nuanced.
For example, making several bets in the course of each round gives you the chance to be unpredictable in the eyes of opponents. They will be looking for patterns of behaviour or tells that may help them to guess exactly what kind of hand you have. Throwing them off the scent is a difficult skill to perfect and will only come with practice and experience.
A pair of Ace's are the best starting hand for Texas Hold'em.
Strong hands don't happen very often so another winning strategy is to make the most of one when it does. This has to be tempered by the fact that you can't give the impression of being too confident. Your opponents are only going to play ball if they think that they have a realistic chance of winning the round.
You also have to be able to put yourself in the opposite position. Many players throw chips away getting involved in rounds they either can't win or won't manage to bluff their way through. So one of the first lessons to learn is to fold early if you find yourself in this situation.
Perhaps the most important strategy to play like a pro is to see Texas Hold'em as a long game. You'll have ups and downs. But if you keep a steady nerve and don't lose your head, the greater the possibilities of profitable final outcome for you. So start playing and the chances are that you'll soon find yourself entranced by the game. Start using these strategies as well and you'll probably get to be very good at it too.
Poker has transcended from its old origins within Robstown and spread all around the continent.

It continues to entice many people through its unique variants like Texas Hold'em and over the years it has given birth to many strategies.

It is important you choose the right one as it can be the difference in beating the best of your competition.
Author: Bisht Bhawana