As an affiliate-driven website, Icy Tales earns from qualifying purchases.
Throughout our life, we have relationships which require us to put in the effort to maintain them so that they become healthy relationships. How we have been brought up, talked to and reassured has a lot to do with how we act in adulthood; this emotional pattern of behavior we indulge in is called 'attachment style'. 'Attachment' is an emotional relationship that involves comfort and care. These attachment styles describe how we connect with people, carry on these connections and seek reinforcement from people. For example, the anxious attachment style is an insecure style, so people often try to learn how to stop self from acting on anxious attachment style.
Now, in the field of 'attachment theory', two prominent names are John Bowlby and Mary Ainsworth. Bowlby and Ainsworth stated that attachment styles are shaped and developed in early childhood in response to events, moments, and experiences shared with caregivers; essentially, these early attachment experiences shape the way we view the world and, in this manner, shape the way we perceive relationships. According to therapist Alissa 'Lia' Mancao, a modern view of attachment style theory would understand it as the way we respond emotionally to people, how we interact with our romantic partners, how we behave in all our other relationships, and how our behavior determines if they are healthy relationships.
According to the research conducted by Bowlby and Ainsworth, there are four attachment styles: avoidant, fearful avoidant, secure, and anxious. A lot of work has been done under each of these topics, but one topic studied widely is how to stop self from acting on anxious attachment style; this essentially focuses on the fact that anxious attachment style leaves people feeling insecure and that moving towards a more secure style is the way to form healthier relationships.
Let's discuss these four before moving on to the main purpose of this article – how to stop self from acting on anxious attachment style.
1) The Four Attachment Styles
1.1) Anxious Attachment Style
Anxious attachment style (also known as preoccupied) is marked by deep anxiety about abandonment. People with an anxious attachment style may be very insecure about their relationships and constantly worry about their partner leaving them. In this way, they are starving for constant reassurance, which is one of the reasons people try to learn how to stop self from acting on anxious attachment style.
People with an anxious attachment style may often be perceived as needy and indulging in clingy behaviours like getting worried when their partner doesn't call back or getting anxious if their partner forgets important events. Daily, people with this attachment style report negative emotions, positive emotional unavailability, and greater fear of losing control over events in their life. Around 20% of people belong in this category, according to research.
Because having an anxious attachment style can be so tiring for people, they often try to learn how to stop self from acting on anxious attachment style. 
1.2) Avoidant Attachment Style
Also known as the Dismissive Attachment style, it entails people perceiving themselves as strong, independent, and self-reliable on an emotional level. They have positive views of themselves and are high on self-confidence with excellent self-esteem. But, they don't think a relationship will make them a better person; they don't want to depend on others. Adult relationships involving an Avoidant attachment style are often low in emotional closeness.
People with this attachment style also try to hide their real emotions and suppress any needs that may present themselves.
1.3) Disorganized Attachment Style
The disorganized attachment style is marked by instability and ambiguity in social bonds. People with this attachment style view their partners and relationships as sources of desire and fear. They don't want intimacy or closeness, but at the same time, they experience issues depending on others, isolating themselves from healthy relationships.
They try avoiding intimate relationships, which require a strong emotional attachment because they are constantly afraid of hurting themselves.
1.4) Secure Attachment Style
Unlike the previous three insecure attachment styles, the secure attachment style is preferred by many people. It implies confidence in expressing emotions. Adults with this attachment style can rely on others and let others rely on them. They are honest, dependable, and not afraid of healthy relationships.
They have this perfect balance between enjoying relationships and not fearing being alone. This balance helps them increase their self-confidence and self-esteem.
2) Anxious Attachment Style – A Bit More
2.1) Causes
Here are a few answers to the question of how an anxious attachment style is formed –
Inconsistent caregivers are unpredictable with affection; sometimes, they are overinvolved and sometimes completely withdrawn. This makes children anxious about being emotionally available and leads them to be distant in future relationships and emotionally triggering situations.
In many situations, people with an anxious attachment style may have had parents with inconsistent parenting patterns. Sometimes, they'll seek emotional closeness to satisfy their needs, and sometimes, they may even act intrusive or over-protective. However, it also needs to be mentioned that parents sometimes don't realize they are participating in this kind of behavior; they don't see what they're doing wrong because they are unaware of it.
There are also a few risk factors that can lead to this attachment style; these factors include inconsistent responsiveness by parents, emotional unavailability of parents towards their child, and intrusiveness in the child's personal space. A few lesser common risk factors include psychological abuse and early separation from a caregiver.
Studies also show that traumatic life events can lead to the formation of an anxious attachment style. In general, we know that trauma can lead to anxiety, depression, and PTSD, but this study has shown that traumatic life events can lead to the formation of attachment anxiety; it can make people worried about the possibility of negative events that could occur in the future and how they can't control much of these events, which just increases the attachment anxiety overall. For example, the death of a loved one can lead to the fear of separation and foster attachment anxiety.
2.2) Signs and Symptoms of Anxious Attachment Style
Here are a few signs of understanding if you or anyone you know has an anxious attachment style or anxious attachment triggers, which can answer the question of how to stop self from acting on anxious attachment style. A person with an anxious attachment style could have any of the following characteristics –
Be insecure in romantic relationships.
Be clingy or possessive.
Be anxious about rejection.
Not be able to trust others.
Find intimacy overwhelming, but also crave it.
Have low responsiveness towards emotional needs.
Have low self-confidence.
Think well about others but have low self-esteem.
Be sensitive to their partner's needs, but maybe anxious about their own worth in a romantic relationship.
Need constant reassurance from people they have relationships with.
May blame themselves for conflicts in romantic relationships.
Be very dependent on others for constant reassurance to such an extent that the presence of a loved one may seem like a 'cure' to their negative emotions and thoughts.
2.3) The Other Side of Anxious Attachment – the Benefits of Having Anxious Attachment Style
Because of the negative perceptions surrounding anxious attachment style, people often focus more on how to stop themselves from acting on anxious attachment style and forget the protective characteristics of this style that attachment theory at times forgets to highlight.
Studies have shown that anxious attachment may make people act as guardians of team jobs who watch and make sure nothing bad occurs. People with this attachment style are more likely to detect threats and alert others.
Because of how enthusiastic they can get about opening up to others, anxious people will be able to deal with challenging work scenarios more effectively. They will be ready to seek support from others. To summarize, a person with an anxious attachment style has a lot of abilities in workplace settings, including detecting problems, working as part of a team, seeking support from others, and working hard to achieve positive outcomes through continuous evaluation of their own work.
Another great thing about people with an anxious attachment style is that they can be best friends. They crave closeness and have a sense of 'falling in love with a close friend; they can be very friendly and open to accepting others as they seek to increase the number of friends they have so that they can satisfy their inner child, which didn't get a chance to be free when they were younger. They're often seen as the 'caretakers' of the friend group and are very thoughtful and supportive of their close friend's needs. Also, unlike other attachment styles, anxiously attached people will be in touch with you and work hard at maintaining friendships.
The one negative thing here, however, is that they may be extreme people-pleasers which makes people use them at times; this is why, even though having an anxious attachment style may come with a few advantages, the pros outweigh the cons, so it is best to learn how to stop self from acting on anxious attachment style.
2.4) Anxious Attachment Style in Romantic Relationships
An anxious person will suffer from low self-esteem but think very highly of others; they may be sensitive to their partner's needs, but insecure about their own worth and may blame themselves for conflicts in relationships. It's often ironic to read about this because an anxious attachment style allows a person to give love and give affirmation but be closed to receiving any of it. No matter the amount of constant reassurance, they may still fall into the spiral of self-deprecating beliefs, which is why it is important to learn how to stop self from acting on anxious attachment style.
As partners, they may seem jealous and suspicious, clingy and desperate, and incapable of being alone. Their need for constant reassurance and intimacy from others may make them highly dependent on others.
Unlike the secure attachment style, having an insecure attachment can be tiring because it's always filled with ups and downs and no constants. It can cause anxiety and unhappiness and may simultaneously make a person view relationships as a cure and threat. They constantly try to balance between two extremes – the fear of being alone as the threat and their demonstration of love as the remedy; it's often difficult for them to remain calm if the presence of a loved one doesn't provide them with peace.
However, it is important to remember that each coin has two sides – an anxious person also has a lot to offer for their relationships. They often give themselves over entirely to the relationship; they fall in love easily and have high regard for their partners, which makes them put a lot of effort into their relationship. Compared to the other attachment styles, they don't let their negative emotions and negative thought patterns make them give up on their relationship.
Additionally, an anxiously attached romantic partner won't run away from intimacy since they crave closeness. They aspire to be closer to their partners and try making themselves into a securely attached partner. Because of their hyper-vigilant behavior, they are highly attuned to their partner's emotional needs and are ready to support them whenever needed.
An anxiously attached partner can be seen as one of the best cheerleaders in romantic relationships because they're likely to view their romantic partner as a good person deserving of great things.
To sum up, anxiously attached people are willing to work on relationships and are highly attuned to their partner's needs which helps them see themselves from a more positive perspective. However, this attunement can sometimes exceed to such an extent that they solely value their worth based on how good their relationship is going; this is why it is best to learn how to stop self from acting on anxious attachment style.
Check out this article to learn how to be yourself in relationships: Learning How To Be In A Relationship: 13 Promising Tips
3) How To Stop Self from Acting on Anxious Attachment Style
People with an anxious attachment style have a lot of triggers that can lead them to such extremes as throwing temper tantrums. They want to believe that they are loved but need constant reassurance about the same, and at times, when they don't receive it, they may feel anxious and fall victim to the 'anxious-avoidant trap'.
The 'anxious-avoidant trap' is a tactic the nervous system uses against an anxious person where they will constantly try to get closer to their partner no matter how hard a time their triggers might give them. The only way to get over this trap is to learn how to stop self from acting on anxious attachment style.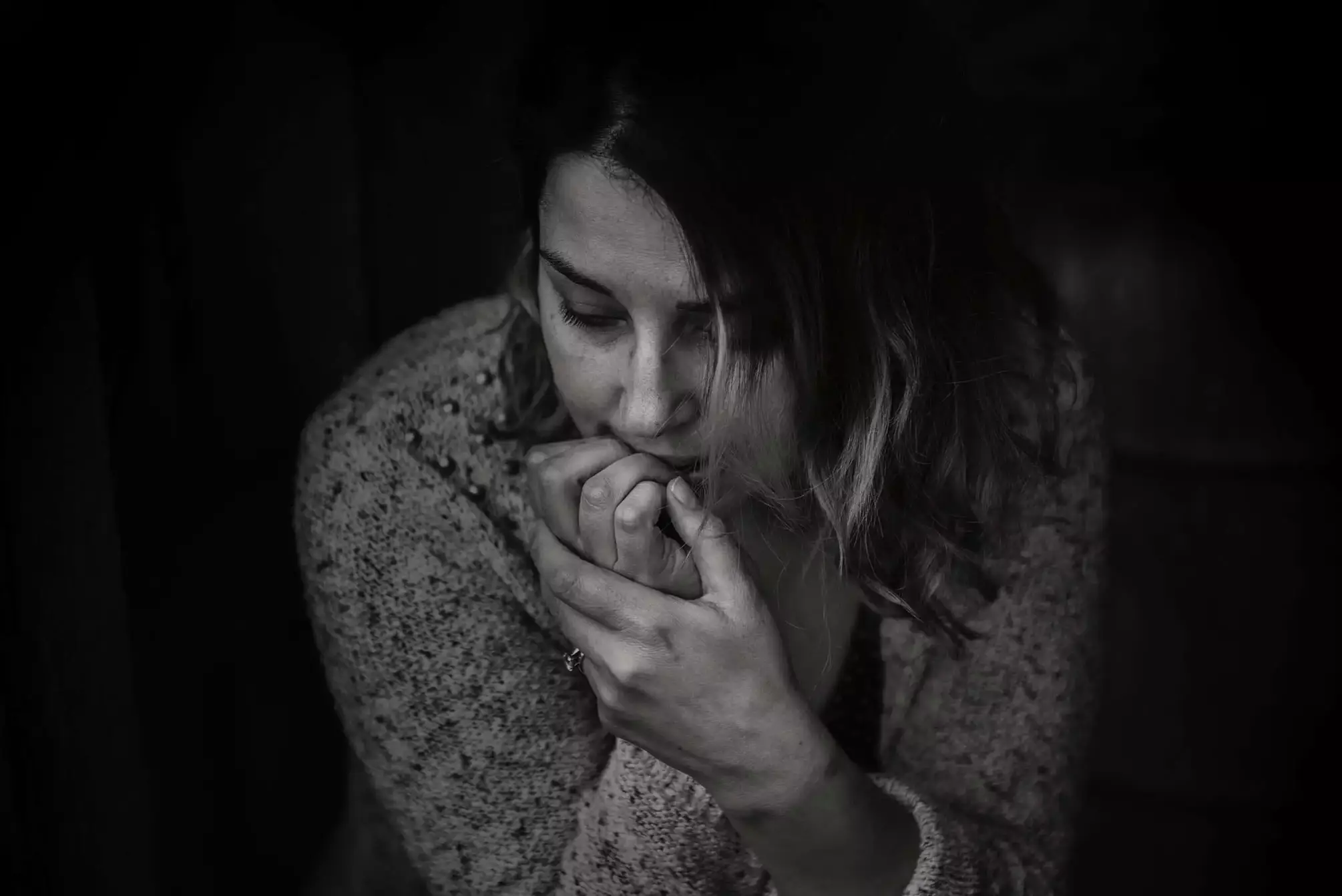 A few of these anxious attachment triggers include unresponsiveness, perceived loss of romantic relationships, partners who suddenly start acting more independent, unpredictable behavior and distance.
Since an anxious attachment style is something that takes a lot from a person, a lot of people with anxious attachment learn how to stop self from acting on anxious attachment style. Here are a few ways to start –
3.1) Become Aware of Your Attachment Style
Learn about the attachment theory, take the attachment quiz and try tracing back to childhood memories to help you understand the attachment style you possess. The first step of change is knowledge – if you know why you behave a certain way in a relationship, you will be able to break the patterns. Once you know how anxious attachment works, you can learn how to overcome it.
3.2) Adjust Your Behavior Patterns
After learning about your attachment style, start making informed decisions. The anxious behaviors you engage in don't get you the care and love you need, even if it may feel so temporarily; choosing to behave differently can help you start changing your attachment style into a secure one.
3.3) Talk to Someone You Trust
You need help to overcome anxious attachment, so reach out to friends and family you trust. Asking for help to overcome anxious attachment isn't something that will make you any less or smaller of the person you are, and you shouldn't be worried about what people will think.
Additionally, suppose the person you talk to is someone who has earned a secure attachment. In that case, it can give you more insight into how to stop self from acting on anxious attachment style and how to become a securely attached person.
3.4) Practice Vulnerability for Your Emotional Needs
Practicing vulnerability can help you accept that it isn't risky to change your attachment style, that you are worth the effort and love you seek, and that you shouldn't have to beg for it. Asking for what you want, saying what you don't like, and being clear about your emotional needs can help people understand you better and can help you avoid disappointment.
3.5) Practice Mindfulness
If you practice mindfulness, you will be able to avoid overanalyzing the relationship with negative thoughts, and it will help you move through negative emotions and negative emotional triggers positively. Mindfulness can help you be more alive in the present moment. Mindfulness is an important tool in overcoming anxious attachment. You can start with gardening, meditation, and yoga and then progress.
Sometimes, the nervous system may give you cognitive distortions, which become a part of your life. These negative filters may prevent you from seeing positivity in relationships; if you practice mindfulness, you will also learn to overcome this nervous system tactic.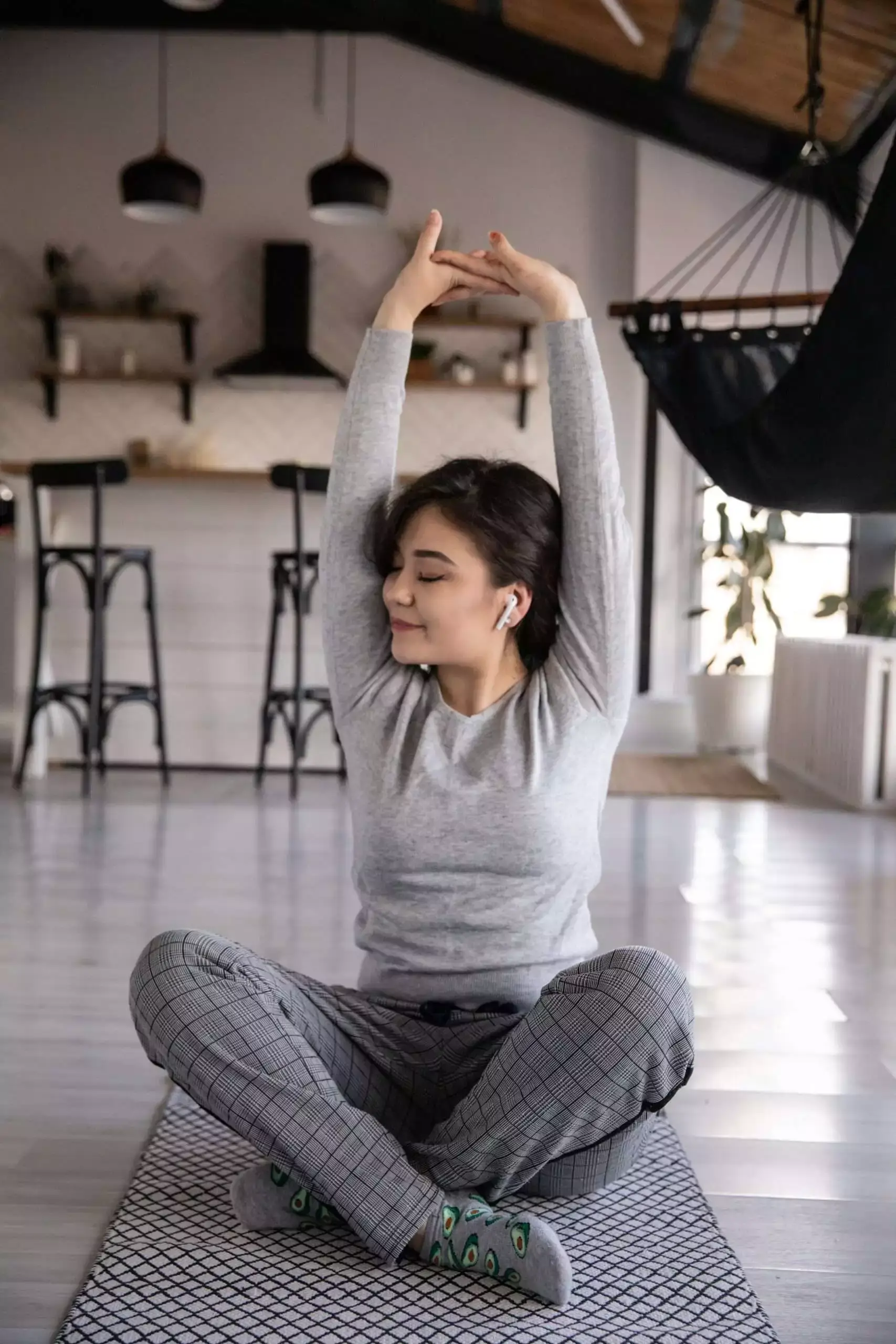 3.6) Give Therapy A Try
Working with a therapist who specializes in attachment theory can help you learn to understand yourself. You can learn how to show yourself compassion and how to engage in self-care; you'll also learn how to self-regulate your negative triggers.
Therapists are powerful allies in overcoming anxious attachment; they help you develop coping skills to self-regulate problems arising from attachment anxiety and, in doing this, help you pave the way to healthier relationships.
In terms of therapy, Emotionally Focused Therapy is a great approach to overcoming anxious attachment.
3.7) Acknowledge Your Real Emotional Needs
All insecure attachment styles tend to form insecure relationships because of deeply rooted fears. Therefore, it is important to figure out how to feel a more secure attachment toward your partner and get rid of insecure attachment anxiety. The most important way to get this done is to increase awareness about your desires and needs.
Learn to assert your appropriate boundaries, express your needs without hidden meanings and create a way to state and acknowledge your own emotions without relying on others.
3.8) Identify Relationship Patterns
Trace back to your relationship with your parents and caretakers in childhood. How were they towards you when you were a child? How did you respond to their presence around you? Who was the person you went to for comfort? Were your caretaker's reliable people? This will help you gain some clarity on what shaped your attachment style.
Learn about your past relationships and compare them to the present to find patterns you may refer to while selecting partners for romantic relationships. Because familiarity is comforting, you may allow yourself to repeat your past unhealthy relationship patterns.
3.9) Work on Boosting Your Self Esteem
Low self-esteem is a common characteristic among people who have insecure attachment styles. Learning to embrace yourself for who you are and turning to self-care in times of need can be a start to increasing your self-esteem and self-confidence. It is understandable if you were neglected as a child and aren't equipped with coping skills to survive on your own and take control of your own life; in situations like these, you can start with self-tolerance, which can lead to self-regulation of the thoughts you feed yourself; these two can also teach you how to stop self from acting on anxious attachment style.
3.10) Engage in Consistent Self Care and Self-Regulation
A very important method of overcoming anxious attachment and learning how to stop self from acting on anxious attachment style is to learn to be independent and self-reliable. The second you learn and accept that you are enough, you can detach from your attachment anxiety in relationships and acknowledge that you will be fine even if things don't go the way you want them to. For this to happen, you need to learn to take care of your own life – make your own decisions, learn to do things on your own and self-regulate your emotions. Doing this will help you feel more power in your abilities and make you less anxious.
Anxious Attachment Style – A Conclusion
Healing never happens in isolation; it happens with people. It takes work to move towards a secure attachment style, but the work can always be done better within a relationship. It doesn't have to be a romantic relationship; it can be with your family, friends, and even therapist.
Learning how to stop self from acting on anxious attachment style takes work, but this rewires your nervous system and turns you into a securely attached person, which is the best attachment style. When changing attachment styles, it is often easy to feel discouraged because of the time and effort it takes, but it is important to keep going. Remember that you are changing your beliefs about yourself that blocked you from having healthy relationships and be kind to yourself if the progress is slow because it is still happening.
So, give these tips a try and learn how to stop self from acting on anxious attachment style.