Every anniversary is a note on the calendar to remind us of something that matters to us.  Anniversaries offer an opportunity to take a break from the treadmill of responsibilities at work, at home and with family and friends so that we can focus on our significant other or be the focus of other people if celebrating a personally significant or milestone anniversary. 
Surprising your partner on your anniversary shows that you do not take them for granted and that you want to keep the relationship exciting and loving.  Here are some ways to surprise your spouse for your anniversary.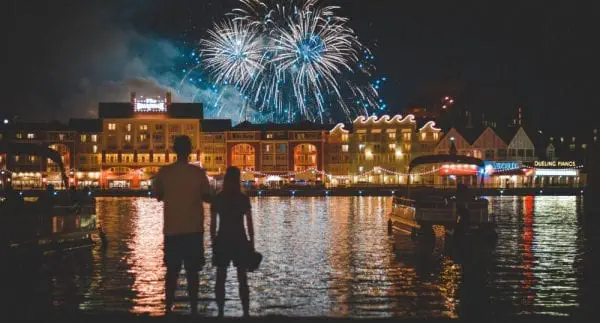 Do something daring
Plan with your spouse to take the day off work and all responsibilities on the day of your anniversary. Choose something that neither of you have done before. This could be a ballroom dancing lesson, a tandem skydive or a visit to an alpaca farm. The important this is that you do something that gets the adrenaline pumping and creates new experiences together to make your anniversary memorable. 
Unique gifts
Each wedding anniversary is represented by materials, gems, flowers and colours that have been chosen to be symbolic for the year. You can create a new tradition for yourselves by buying a gift using the symbolic anniversary gem or colour within a handmade gift.
You may want to plant a tree, shrub or bush in your garden that you can watch grow, as you two shall also grow. When looking at the top anniversary gifts for her, you will find that flowers are one of the most popular anniversary gifts, popular for their beauty and their scent. If you do not have a garden, consider a natural rose preserved at the peak of perfection and dipped in gold that lasts a lifetime on display at home. 
Test your cooking skills
If you usually buy take-out meals or leave the cooking to your other half, surprise your spouse with their favourite home-cooked meal.  This could be meatloaf, mashed potatoes and peas just like mother used to make or something from your favourite chef that you can copy from an online video. The effort that you have gone through in the planning and execution of this surprise will not be lost on your significant other.  It could also lead to you both cooking together at home more often. 
Special night together
Arrange for friends or family to look after the kids for the night so you can both have a night of freedom. You can go to a concert, the theatre or a sporting event, something that you used to do when courting, but has been lost in the growing family responsibilities. Your special night together can be exactly what you want it to be, so do not feel under any pressure to do something particularly amazing if you just want to share a meal together and reminisce through the years of your partnership, reminding yourselves why you fell in love in the first place. 
Love notes
If one or both of you are working on the date of your actual anniversary, make it special with a lunch box full of snacks and treats. Within this, leave short notes of appreciation and love for them to find throughout the day.  This could be a note on the dashboard of the car, in their coat pocket, in their lunchbox and in other places where you know they are likely to look throughout the day. You can drop hints about the celebratory plans for your anniversary that await them on their return home