As an affiliate-driven website, Icy Tales earns from qualifying purchases.
For couples, DIY valentine gifts are treasures. Remembering the homemade paper bags, ribbons, and foam hearts you embellished with glitter and glue to hold your homemade Valentine's Day presents as a kid brings back fond memories of the occasion.
These updated versions of old kid-friendly crafts are just as entertaining for adults, and some of them are even simple enough for your children to assist you with. What could be a more thoughtful present for a teacher or any other DIY valentine's gift than an original work of handiwork created by one of their students?
You may still need to trip to the craft store even if you already have some of the components for these DIY Valentine gifts. On the other hand, if you have a strong interest in creating things, you will leap at the opportunity to visit that location and check out what's been added more recently.
15 DIY Valentine Gifts are as Follows
1. Paper Strip Heart Decorations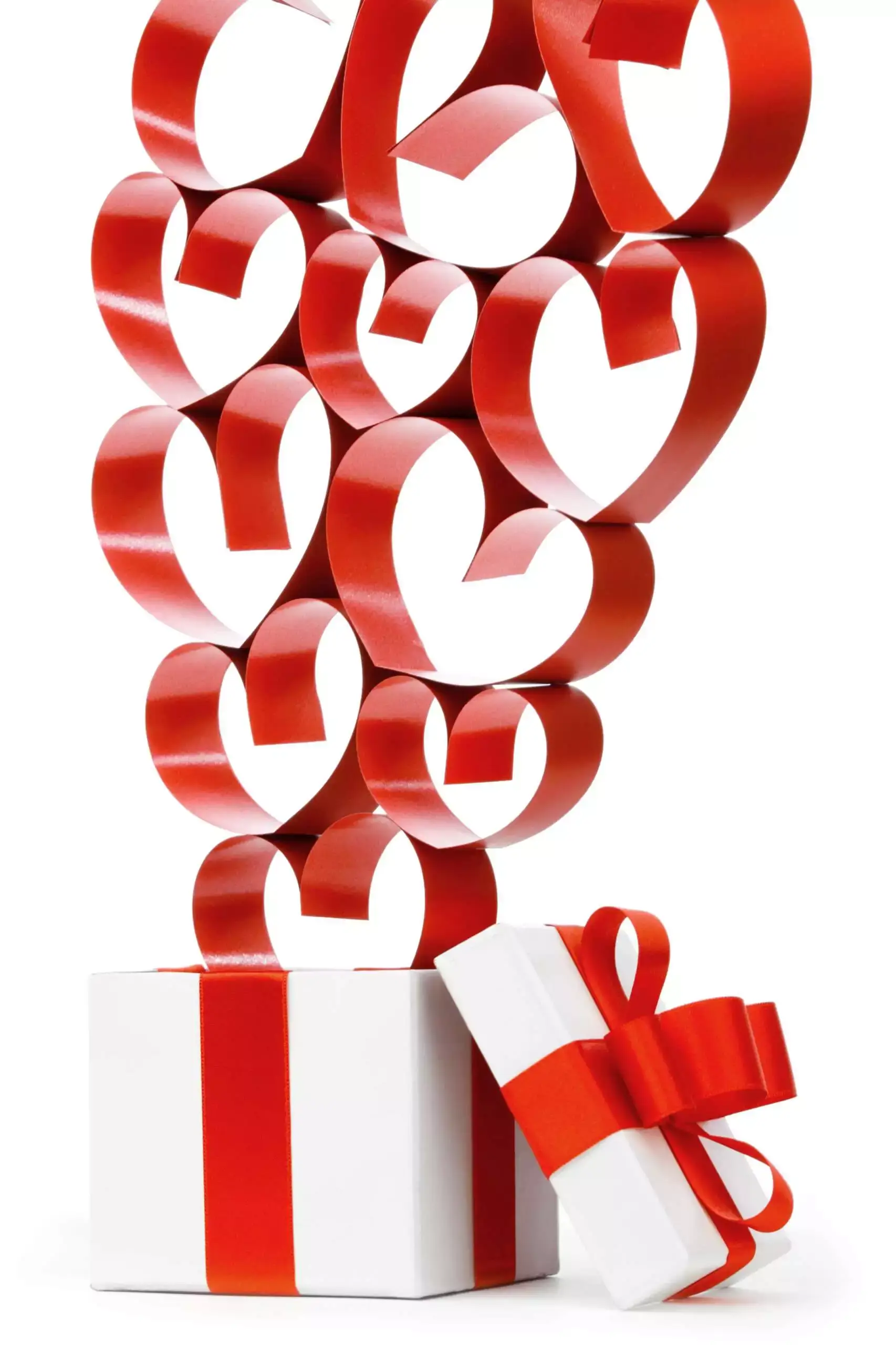 Among one of the best DIY valentine gifts, this is the best DIY gift ever. Making simple paper hearts to hang doesn't need much money or special tools; you can do it all using paper.
You may use anything you have, whether scrapbook paper like this or leftover bits from previous projects. Likewise, you can use whatever you have lying around.
You may use a paper trimmer and a few other supplies to cut the paper pieces into strips; each heart will need six strips. Then, alter the color scheme and the patterns to create more intriguing spirits.
Construct a heart form out of the strips by stacking them, stapling the ends, and curving them. Put a glue dot in the heart's center to hold it together, then use ribbon or twine to hang the seats and add a sweet message. That will be a perfect valentine's day gift for your loved one.
2. Heart-Shaped Wreath
There are so many DIY valentine gifts that anyone can give to their loved ones. Anyone who enters your home or visits your school immediately notices this sweet gift as a gorgeous wreath on your door. It is also not difficult to prepare.
To complete this project, you will need a wreath made of heart-shaped foam, scrapbook paper, straight pins, a paper trimmer, and ribbon.
To make this lovely wreath, you'll need a reliable paper trimmer to help you cut paper strips with dimensions of half an inch by twelve inches.
After that, use a pair of scissors or a bone folder to curl the strips. Wrap the styrofoam wreath with the stripes that have been coiled until it is completely covered. You may hang it with a ribbon of the same color.
3. Candy Box
This soft felt heart-themed candy box that is the heartfelt gift is very adorable and would be perfect for giving children DIY valentine gifts as sweets. To complete this activity, you will want to be felt in the following colors: pink, red, green, blue, and white, as well as buttons in the form of hearts, clear craft vinyl, stuffing, and thread.
Make the hearts by following the templates that are provided. If you follow the directions and use the templates in the link, putting them together, the craft won't be complex at all. Stuff the box with various sweets and candy of varying sizes!
4. Beautiful Yarn Hearts
These yarn hearts have a look that is almost shabby chic, and they would be excellent choices for embellishing a wreath, stringing together into a garland, or filling a glass vase. To make as many hearts as your heart desires, all you need is this cookie cutter in the form of a heart and some thin sheets of foam. You may use whatever color to wrap the seats with yarn, moving in various directions and back and forth until the heart is completely covered.
Consider using a motif for the hearts, such as brightly colored yarn or pastel-hued yarn for the shapes of the seats.
To keep the yarn from coming undone, try using some glue. That will be the best DIY valentine's gift for your loved ones.
5. Lollipop Valentine's Rose
On Valentine's Day, a few things are more sugary than candy and flowers, so why not combine the two into all lovely and delicious DIY valentine gifts?
Using foam glitter hearts, Tootsie Pops or Blow Pops, and a hot glue gun, you can create an edible rose for Valentine's Day.
Apply glue to many layers of the hearts around the base of the sucker, working your way up and around until the seats create the shape of a flower. These lovely extras may be added to a card or present for Valentine's Day.
Children may participate in their production or perhaps produce them on their own, which will excite and delight them.
6. Love Monsters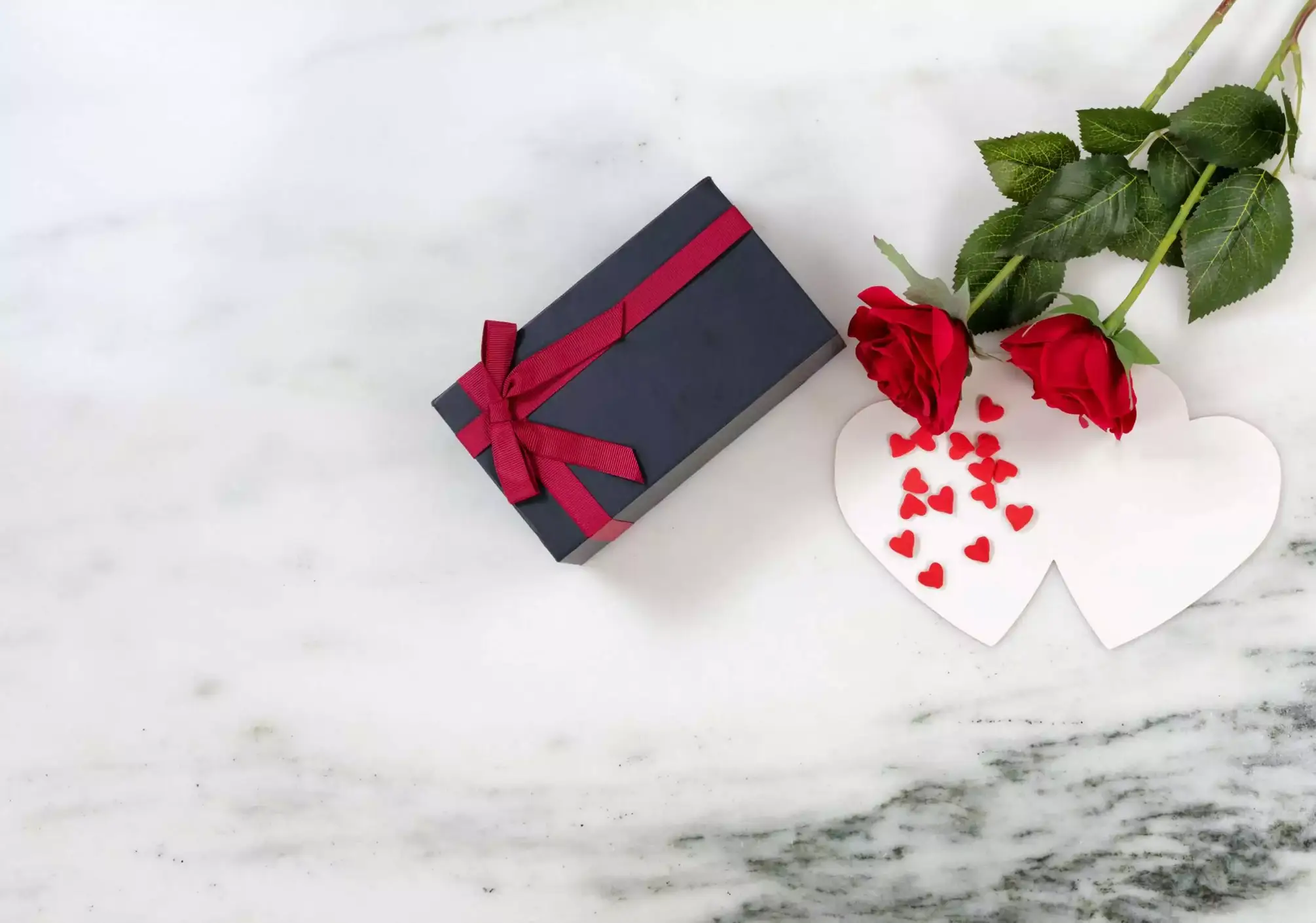 On the other hand, not every living thing is scary. These adorable monsters will bring you the nicest DIY valentine gifts they've made.
You can build adorable animals using yarn, a pom machine (which is helpful for various other objects), googly eyes, foam hearts, glue, and pipe cleaners.
Make substantial pink or red pom-poms using the pom-pom maker, and then glue pipe cleaners onto the top of the pom-pom to utilize as antennae.
A pair of googly eyes should be glued to the front of the pom-pom, and foam hearts should be glued to the antenna. The pom-pom must be substantial enough so that the monster can stand on its own.
8. Ombre Heart Tree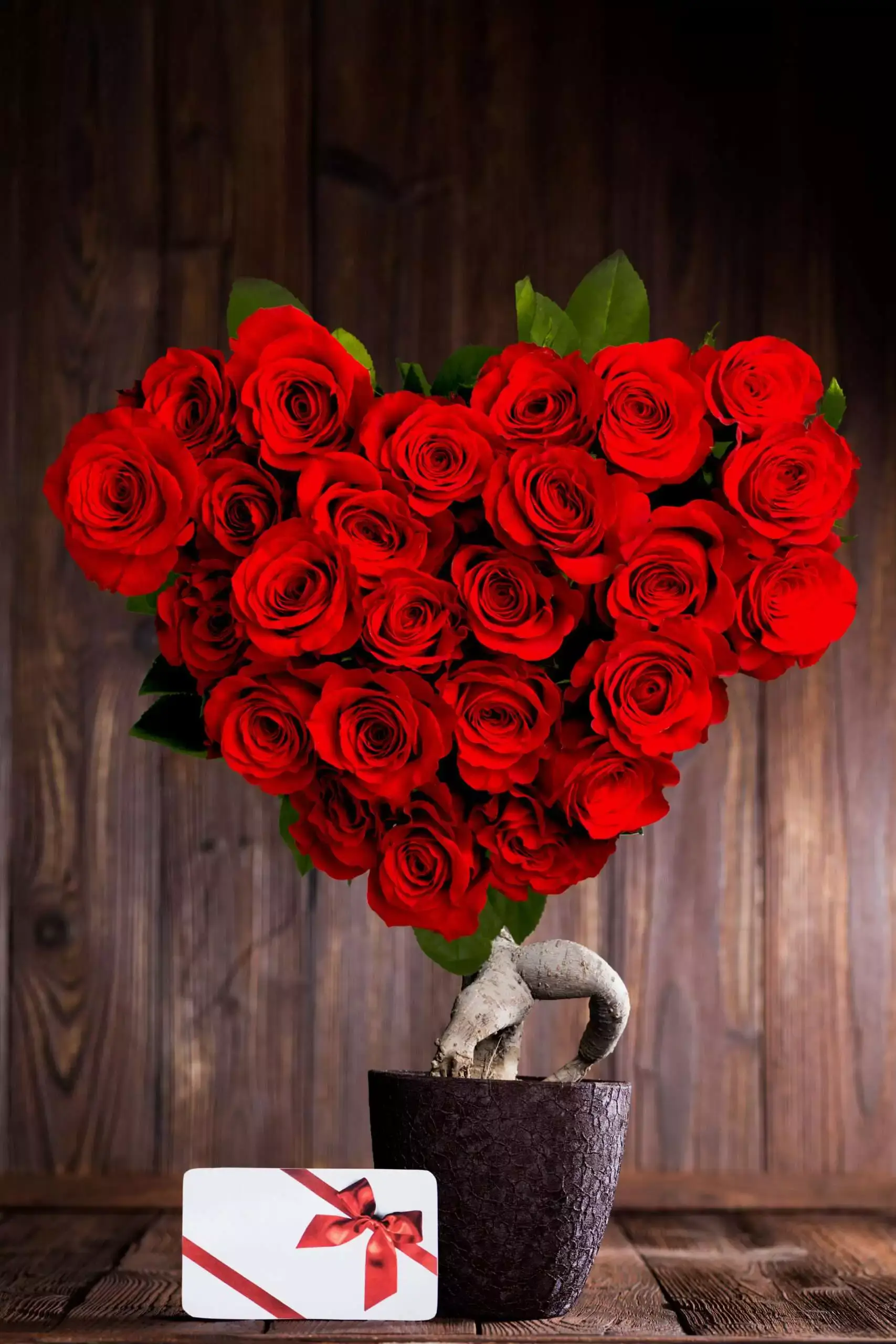 Ombre is usually on-trend, and it looks incredibly adorable in this project. As a table display, a collection of Valentine's Day trees of various heights and widths looks fantastic. To create the foundation of the trees, you may use some shorter candlesticks and foam trees. Then, glue paper hearts pointing downward in layers around the tree until you reach the top.
Start with red, pink, and white to produce the ombre look. Place a big heart pick at the very top of the tree. You may also use different hues such as lavender or construct incredibly trendy black-to-grey ombre trees.
9. Quick Heart Wall Art

Are you short on time but interested in making a handmade decoration? Then, this is just what I needed.
To create these, you will need a tiny square canvas, prepared flowers in various sizes, a couple of pieces of scrapbook paper, glue dots, and the heart template included in the package.
You should first print out the pattern, then use it to build a heart out of scrapbook paper, and lastly, glue flowers onto the seat. Finally, the second scrapbook paper piece is glued to the canvas to serve as the backdrop for the composition.
The paper backdrop should be where you place the heart with the flowers. After that, you should hang it up to dry. Wall decor that is adorable and simple to make.
10. Valentine's Rocks
Do you remember those pet pebbles that were popular in the 1970s? This is an adorable take on the general concept. You only need some rocks with a pretty flat surface, some red craft paint, and a thin black permanent marker like these.
Make hearts out of the pebbles by pressing your thumbs into them. Once the hearts dry, use the marker to make a face, arms, and legs on the seat. You may also compose a message in your own words. Create a magnetic card or a small gift using puns like "Our love rocks" or "You rock," and add them to the card or present.
11. Caterpillar Heart
Craft this charming caterpillar that youngsters would enjoy out of gorgeous hearts. Grab some paper, scissors, googly eyes, glue, and a black pen.
Cut out five little hearts and one bigger heart. Place the five hearts in a row and secure them with glue to create the caterpillar's body. The bigger heart will serve as the caterpillar's head.
Attach the googly eyes with glue, and then use the marker to sketch a face and legs for the creature.
12. Shabby Chic Burlap and Grapevine Wreath
Although there isn't much to this simple gift wreath, it gives the impression that you bought it from a specialized store.
To do this stylish project, all you need is a grapevine wreath shape like this one, which can be any size, some Valentine's Day picks, burlap, a glue gun, fabric glue, and some wooden heart shape or other embellishments.
Purchase as much burlap as you can from this location and save money!
You may embellish the remainder of the wreath with the ornaments and picks until you reach an appearance that pleases you, using the grapevine to secure the burlap. Voila! Personalized wreath.
13. Heart Burlap Pillow
You could make this project even simpler by using a cushion that you already possess or creating your straightforward pillow out of burlap cloth for your own house and family.
You will need to cut out the pattern and then use it as a guide to stitch a heart onto the cushion and then knot it off.
To make this seasonal cushion, you only need a few supplies and a little creativity; super and easy fun, and you won't even need to know how to sew.
14. Paper Plate Wreath
You don't need a wreath form to construct a wonderfully charming wreath for Valentine's Day. This is an adorable activity that children can do as well.
Using construction or scrapbook paper, iron on transfer paper, cut out hearts of varying sizes and colors, and arrange them in a heart pattern. You have the option of using the template that was provided or drawing them by yourself. Remove the center of the paper plate using a pair of scissors. Place wooden or paper hearts in a haphazard pattern along the edge of the paper plate.
To hang the wreath, attach a piece of ribbon to the top and secure it with glue.
Kids may also wish to add glitter or other additions to their wreaths.
15. Painted Mason Jar
In the world of creating DIY valentine gifts, mason jars are the unsung heroes. These adorable painted jars are only one example of the myriad uses for the item in question, which has a wide range of applications.
Paint the jars with latex paint and cover them with a brush to decorate. When the paint is completely dried, you may embellish the jars by adding twine, dried flowers, a beautiful mess of lights, decorative paper, essential oils, glitter hearts, or any other embellishment.
To create a statement, either cluster multiple jars of different colors together or use jars of varying sizes. These are homey, romantic, and endearing, and they look precious when displayed on a console table in the foyer.
16. Melted Beads Mobile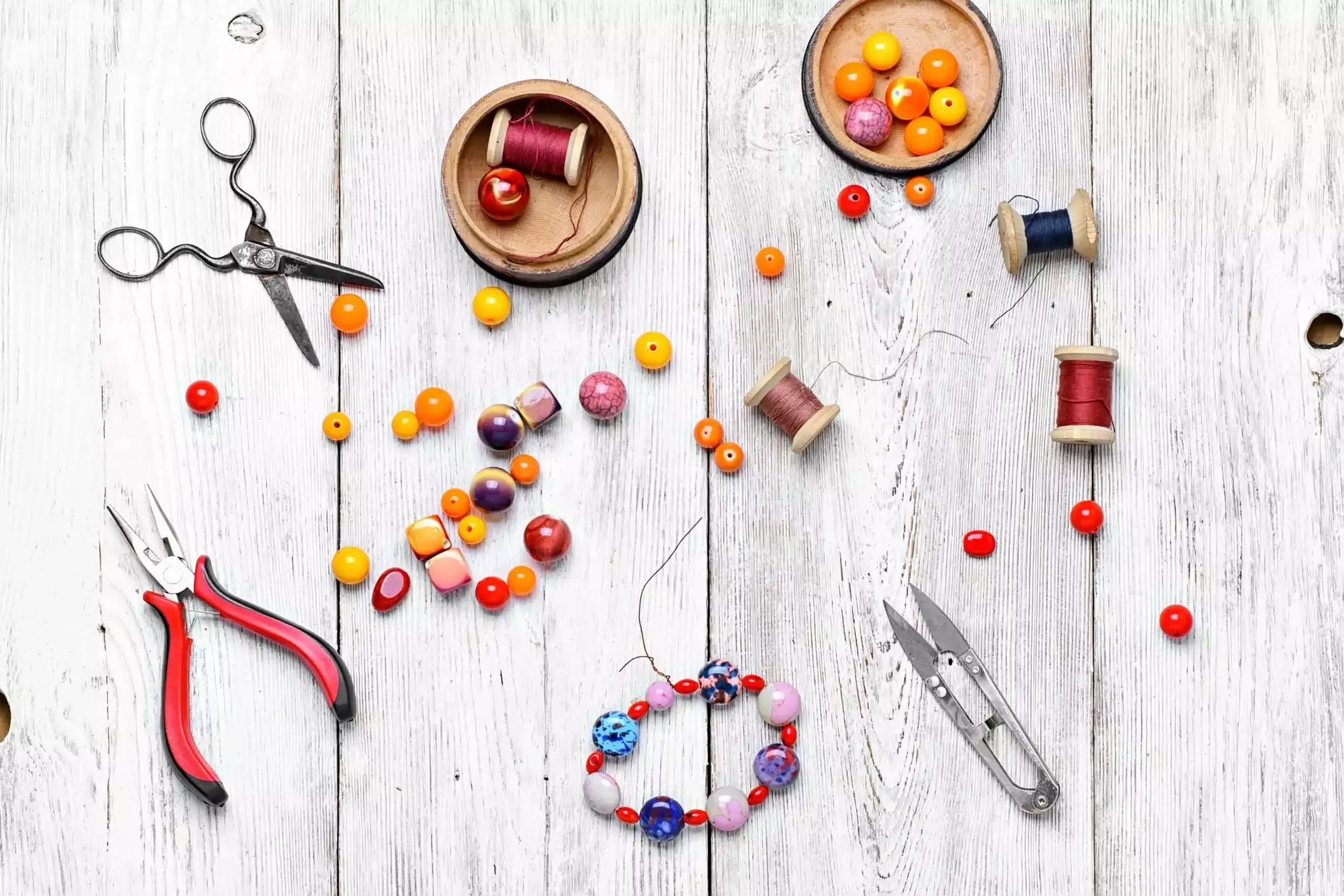 There are many kinds of DIY valentine gifts among all kids who will have a great time pitching in to assist with this activity. Beads of various hues, when melted together, may be used to create stained-glass-like hearts to decorate with an excellent appearance.
To make this activity, you will need plastic beads in three color combinations: red and clear, pink and transparent, or a mix of many colors.
Gather a stick, some ribbon, scissors, and a glue gun, and then take out a silicone tray printed with heart shapes.
You will first melt the hearts in the oven; then, after they have cooled, you will attach them to thread or ribbon, wrap or glue them around a stick, and finally hang them outdoors.
When the beads collide, they produce a musical sound that is just right for wind chimes. It is also adorable for use as interior decoration.
Conclusion
In preparation for Valentine's Day, many people look for the best possible presents for their loved ones. Instead of buying something from a shop, try making something yourself if you want to show how much you care.
Putting up the effort to donate When you make something unique for the people you care about on Valentine's Day, you're telling them how much you appreciate them. Make something that speaks to their hobbies and passions, and they'll think about you long after the holiday is gone, thanks to your thoughtfulness. Or you might make them something sweet to satisfy their cravings. They're sure to be surprised and delighted by your out-of-the-ordinary selection.
Browse our collection of simple, practical, and ideal last-minute DIY valentine gifts, ranging from handmade bath tea and lavender sachets to heartfelt gift baskets and cross-stitched socks.