Experience a romantic getaway in Los Angeles' "Romantic Wellness Day for Couples" on Sundays to Fridays organized at the Lotus Home Wellness Center and Spa from 11.30 pm and 3.30 pm.
Are you someone who always wanted to take your partner out for a romantic vacation but didn't want to travel so long for that? Then there is happy news waiting for you.
Your much-awaited vacation is here.
This romantic wellness day will be the best for you and will help you get out of that busy life and have some quality time together.
All information regarding the event is mentioned in this article. 
1. What is So Special about Wellness Programs?
A romantic wellness program is for couples who always wanted to spare some time and enjoy the company of each other.
Work-life balance has got a vital role in carrying out a healthy relationship this program can be the best match for people who do not want to travel long distances for vacations. 
No matter how busy you are with your work, finding some time to spend with your family is a must. This helps in living a healthy family life.
Balancing your work and life equally is something that many find hard to do in this fast-moving world.
Wellness programs like this will be a great savior in such cases. Spending quality time with your partner can help you understand them better.
Communication is another key to building a bond with them. Having a tight bond can help you maintain a happy life with your partner.
Such relaxing sessions can calm your mind and would help in relaxing and escaping from stress as well.
Hence, this session would be beneficial for your individual self and also adds a lot of happiness and peace to your love life.
We don't see the point of waiting and wasting a chance, go grab your tickets now and enjoy!
2. Details about the Wellness Program 
Lotus Home Wellness Center is where the event is organized.
Tickets can be booked for any day between Sunday to Friday according to your convenience.
Various time slots are available between 11:30 a.m. to 3:00 p.m. and 3:30 p.m. to 7:00 p.m.
You can just relax, sip on your favorite champagne, and snack on some freshly cut fruits.
Haven't you imagined yourself sitting in an illuminated jacuzzi with a floating tray full of fresh fruits and champagne yet?
If not, start dreaming about the day now and book your tickets ASAP!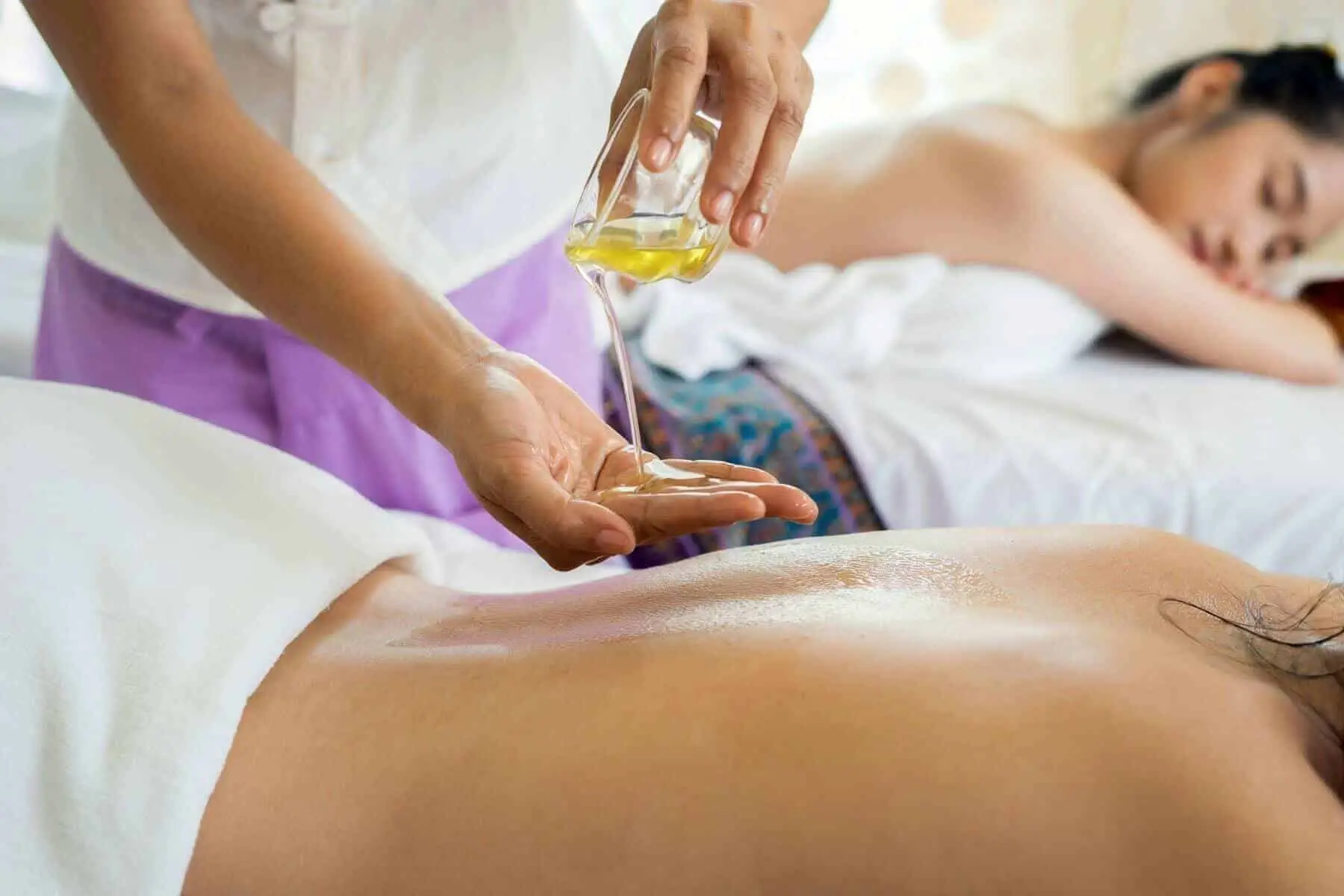 Chocolate Spa which is a chocolate treatment that brings in a lot of benefits for your skin is also waiting for you at the venue. This will for sure boost your endorphins as well. 
You need to be 18 or above the age to take part in this wellness program and you should also be carrying a valid ID during the visit. 
3. Booking Tickets
What are you guys waiting for? Book your tickets now from Fever's website feverup.com or the mobile application Feverup.
The details regarding the tickets and the program will also be mentioned there. 
What:

Romantic Wellness Day for Couples.

When:

Sunday to Friday.

Where:

Lotus Home Wellness Center & Spa in Tarzana's t 6040 Calvin Avenue, California.

Time:

11:30 a.m. to 3:00 p.m.

and 3:30 p.m. to 7:00 p.m. 

Tickets: Book on Fever.
Santhra Krishna is a talented and passionate content-writing freelancer specializing in news and current affairs. With a keen eye for detail and a love for research, Santhra delivers well-crafted articles that provide insightful perspectives on the latest happenings around the world. With a commitment to staying informed and up-to-date, Santhra ensures that every piece of writing is accurate, engaging, and thought-provoking. Through a skillful blend of creativity and professionalism, Santhra captures the essence of complex topics and presents them in a clear and concise manner.