Elon Musk. A name you can associate with Tesla and SpaceX, along with The Boring Company, Open AI, Neuralink, and I am sure there are many more to come. This is a man of wonders. He has shifted the whole idea of business and opened a world of entrepreneurship, which can only be achieved through a crazy amount of skill, willpower, and vision.
Yes, Elon Musk has an unparalleled vision, and his ideas touch the sky. Quite literally. If you look back at his life and all that this man has done and is planning to do, surprise and shock will be two words you wouldn't associate with anything else ever again. Here's looking at this superhuman and top 13 mind-boggling facts about him that are sure to make your jaws drop. In horror or awe, that's up to you.
1. He was a Child Prodigy
Elon Musk was a genius ever since birth. At an age where young boys spend their entire time only playing video games, he succeeded in making one! Yes, you heard that, right! He learnt computer programming at the age of 9! And at the age of 12, Elon Musk made a video game called Blaster, which was a sci-fi space game. It was a game similar to Space Invaders, where you had to destroy alien spacecraft carrying bombs. Don't think that the game was lost inside his bedroom. South African Trade publication published the source code, which made him a whopping $500!
Not only that, but also at the age of 16, Elon Musk also tried opening a video arcade near his high school with his younger brother and cousins. But his parents stopped that idea from fructifying. Apparently, the only thing that was left in their plan was to get a city permit that could only be issued by an adult. Too bad, isn't it?
2. He was a Victim of Bullying
No, it didn't leave him alone. In "60 Minutes Interview" by CBS, Elon Musk opened up about his rough childhood experiences. In the interview, he opened up and said that he was bullied since grade school.
He was the smallest boy in class and would always get picked on by his classmates. They would chase him down, push him down staircases, beat him to death, and send him to the hospital. He was a quiet kid, so he could never speak up until he turned 15. Elon Musk revealed that he got a sudden growth spurt, which gave him a lot of confidence. He learned self-defense skills like judo, wrestling, and karate. He learned to speak up for himself and tackle his bullies.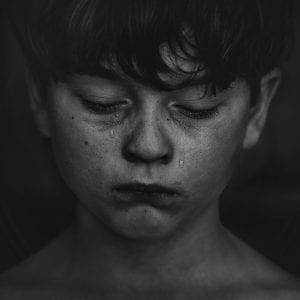 3. He was Thought to be Deaf
When your parents have an assumption about you, that too for an extended period, it is likely to be true. But hear this out: Elon Musk's parents thought he was deaf! And we all know by now that he is very well capable of hearing.
He was so quiet and taciturn as a child that his parents had feared that he might be hard of hearing. His friends complained that they would have to yell at him and jump and prance around him, and he still would notice a thing! His parents consulted many doctors and got him tested only to find out that his hearing capabilities were completely normal.
His mother, Maye Musk, later came to terms with the fact that he was just lost in his thoughts, and it was his way of dreaming about some invention or concentrating on his projects.
4. He Finished the Entire Encyclopaedia by 9
Yes, you read that right. This man wasn't just thinking about rockets and video games to invent. He was brushing up on his readings quite a lot. Elon Musk had reportedly finished reading the entire Encyclopaedia by the time he was 9! Yes, 9, an age where spelling the word "encyclopedia" is pretty impossible for most kids.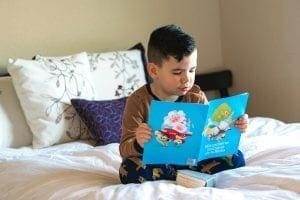 He used to keep himself drowned in books of all kinds – science fiction novels, comics, non-fiction books – for up to 10 hours a day! He was not a book worm, but a book leech!
5. He Dropped Out of Stanford After Just Two Days
Do not get this wrong. Elon Musk is not a college dropout. He has two bachelor's degrees under his belt. He got his first in Physics from Queen's University in Kingston, Ontario. And the second bachelor's degree he got was in Economics from the University of Pennsylvania.
It was only when he moved to California to start his Ph.D. in Applied Physics and Materials Science at Stanford University that he dropped out in just two days! It was not because he found Standford to be boring or anything. He did so to pursue his entrepreneurial dreams. With his brother, Kimbal Musk, Elon Musk launched his first company, Zip2, which was an online city guide for newspaper companies.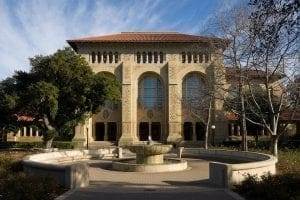 Soon Zip2 was taken up to build content for the big names in the newspaper industry, like The New York Times and Chicago Tribune. In 1999, he sold Zip2 to a division of Compaq Computer Corporation who bought it for $307 million in cash and $34 million in stock options. Dropping out of Standford has never sounded as insanely profitable as this!
6. The Real-Life Version of Tony Stark
Elon Musk was the real inspiration behind Tony Stark, the multi-billionaire, playboy, philanthropist, arms dealer. Elon Musk fits the description quite well, doesn't he?
It is said that Robert Downey Jr. first approached Elon Musk to prepare for his role in the 2008 Iron Man film. There is even a cameo of Elon Musk where he is seen bantering with Robert Downey Jr.about working together on an electric jet. Elon Musk is undoubtedly the closest we can have a real-life version of Tony Stark. A part of the film was even shot at Space X, and it is said that Elon Musk let them shoot there for free!
7. Earns a Salary of Less Than $1
Although being the 31st richest man in the world, it is quite surprising to find out that CEO of Tesla, Elon Musk, takes a paycheck of less than 1 dollar to even nothing as his salary from Tesla.
That is because he doesn't need to. His main earning comes from the profits generated by Tesla. But it is hard to calculate the exact amount he earns; He earns mainly through shares and stock options that are evaluated for the company for a particular period.
Elon Musk had said that if it was up to him that he would take no salary at all. But the California law prohibits him from taking anything less than the minimum wage. That is why he draws the minimum possible salary.
8. He Has a Net Worth of $48 Billion 
Yes, coming from a guy who takes $1 salary, he pretty much compensates for it elsewhere. Space X is evaluated to be around $36 billion, and Tesla is somewhere around 93 and 100 billion dollars, which is more than Ford and General Motors combined!
Musk is planning to send an unmanned SpaceX rocket to Mars, carrying only cargo by 2022. He also has made up his mind to send a second SpaceX rocket to Mars, this time carrying humans, by 2024. He says he is least bothered by the return on investment. He just wants to make traveling to mars a commercial affair. Despite his claims of disinterest in profits, if he manages to succeed in his Mars mission, he could end up surpassing Amazon CEO Jeff Bezos, who is estimated at a whopping 113 billion dollars and become the richest man in history!
9. James Bond's Submarine Car Exists in Real Life!
In November 2019, Elon Musk revealed the brand new sports car called Tesla Cybertruck. It is an all-electric pickup truck that has been hyped a lot. Many have pointed out that this electric vehicle has a very "weird" design, nothing like they have ever seen before.
To this, Elon Musk has revealed that the design of the car has been "partly influenced" by a James Bond movie. Can you guess which one? It is the 1977 James Bond movie 'The Spy Who Loved Me' and also partly from the sci-fi thriller 'Blade Runner.' The 1977 James Bond movie featured a 1976 Lotus Esprit car, which also doubled up as a submarine.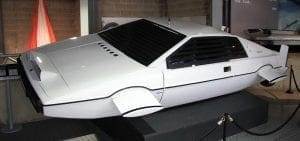 The highly angular and futuristic design of the electric car Tesla Cybertruck imitates the Espirit to quite an extent. Talk about bringing fiction to reality! Musk has been known to be a huge James Bond fan. He once reported bought in 2013, all the actual vehicles used in the movie 'The Spy Who Loved Me' for a six figures amount!
10. His Careless Tweets Cost Him Billions of Dollars of Loss
It so happened that one fine day Elon Musk decided to voice his opinions on his company Tesla's evaluations. He tweeted that he felt Tesla's stock prices were "too high." For a chief executive to be commenting something like this about the stock prices of his own company was way too bizarre and shocking, and he paid the price.
Within hours, Tesla saw a remarkable drop in its stock prices by 14 billion dollars, and Musk's shares fell by a whopping 3 billion dollars. All within a couple of hours. Other than being a brilliant businessman and a visionary, he is also an expert at digging his graves. And as they say, with immense power comes immense responsibilities and a whole lot of stupidity.
11. He Founded a Company When He Got Sick of Los Angeles Traffic
The idea of The Boring Company came from a tweet. Elon Musk tweeted out of exasperation one day that he was sick with the extreme traffic of Los Angeles and so he has decided to build a tunnel machine and "just start digging." Any normal human being would have left it at being just a frustrating thought.
But Elon musk being who he is, actually went ahead with the tweet and later said that he was going to start a company that makes tunnels and saves people from "soul-destroying traffic" and names it the Boring Company.
The Boring Company was launched in 2017, and within a month of launch, they managed to dig, within just 24 hours, a test hole in SpaceX measuring 30 feet wide, 50 feet long, and 15 feet deep.
Unlike his other business pitches, like taking Tesla private or building a media credibility website, or piloting a mini-submarine in Thailand, this random pitch came to life. And the Boring Company might his most successful social media pitch to date. This is what is called finding solutions to your problems instead of just complaining about it.
12. Tesla Could Have Been Called Faraday
Tesla CEO Elon Musk revealed in an interview that he has planned to name his automobile company Tesla, Faraday, had he been unable to secure the rights to the name. Musk reportedly bought the rights to the name Tesla for $75000 back in 2004.
But it took him a lot of effort to get the name of his website. The name of Tesla's website used to be "teslamotors.com," and Elon Musk desperately wanted to change it to "tesla.com," which it is today. It took him around 10 years and a sum of $11 billion to get the rights over the name of the website address.
Musk said that he had thought of the alternate name as "Faraday" if he was unable to purchase the website address. Tesla is named after the Nikola Tesla, the Siberian-American engineer, physicist, and inventor of the first-ever alternating current (AC) motor and transmission technology.
13. He Has Founded a School for His Kids
Of course, this man can do it all, then why not a school? Elon Musk has founded a school of his own inside SpaceX to give his kids "exceeds traditional school metrics on all related subject matter through unique project-based learning experiences," according to a source,
 The school is called "Ad Astra," a Latin word that translates to "to the stars." The school is attended by his children and some of those his SpaceX employees. The school is a non-profit organization and has been operational since 2014.
In 2017, reportedly 400 families had applied to the school, but it only has 50 students. According to a source, the kids are made to always work in teams, and their education is heavily based on mathematics, science, technology, engineering, and ethics. Little Elon Musks in the making, eh?