Lisbon is the bustling capital city of Portugal, boasting some of the country's best universities. It's no surprise, then, that it is a popular destination for students from around the world.
If you're looking to study in Lisbon, then you can learn more than just the contents of your course syllabus. The city can teach you many valuable life skills, as we discovered. Take a look at some of the skills you could learn when you study in this vibrant part of the world.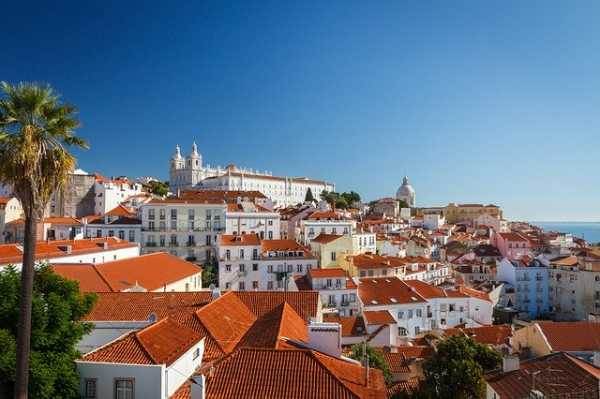 How To Speak Portuguese
One of the best ways to learn a new language is to immerse yourself in it, so when you move to Lisbon, you'll have the opportunity to learn Portuguese. Use your time in the country to hone your linguistic skills and add another language to your arsenal. 
How To Host A Dinner Party
If you choose to stay in premier student accommodation like Collegiate's Marquês de Pombal property, then you'll have access to a range of facilities, including a dinner party room. This will allow you to host your fellow students and learn how to plan and execute an engaging evening of entertainment and delicious food. You can apply for a tenancy in this amazing property to enjoy the benefits of this amenity and more. 
How To Recreate Traditional Portuguese Delicacies
Portugal is famed for a wide variety of delicious dishes, including egg tarts, Azeitão cheese and luscious fresh seafood dishes. If you enjoy sampling these treats, then consider learning how to make them by taking a cookery course while you're in Lisbon. The city has a number of culinary schools offering courses on everything from pastry to meat dishes and more, so you can take your skills home and recreate your favourite Portuguese dishes anywhere in the world. 
How To Recognise Different Types Of Marine Life
Lisbon is a beautiful port city surrounded by stunning open waters, meaning that you can go out on one of the marina's many boats and explore. You can also visit the city's incredible aquarium, Oceanário de Lisboa, which includes a wide range of phenomenal exhibitions that can teach you all about the mysteries that live beneath the waves. 
How To Sail
As a port city, Lisbon has an incredible marina that plays host to a wide range of vessels. If you enjoy seeing the world from the helm of your very own sailing boat, then consider taking sailing lessons during your time in the city. Knowing how to sail can teach you other valuable skills such as navigation, which will add to your skillset. 
How To Create Incredible Mosaics
Lisbon has a number of stunning mosaics splashed across its architecture, and thanks to the Lisbon Mosaic Studio you can learn all about this incredible art form. You'll be able to create one of these amazing works of art yourself and take home the skills to make even more mosaics that you can give to friends, use to decorate your home with or just make for fun! 
Originally posted 2020-02-25 18:38:51.