Frustrated because you can't find the perfect ringtone? We've all been there. Some of us on more than one occasion. Leaving your phone with the default ringtone is boring, but you also don't want a ringtone that's too obnoxious, generic, or – heavens forbid – embarrassing.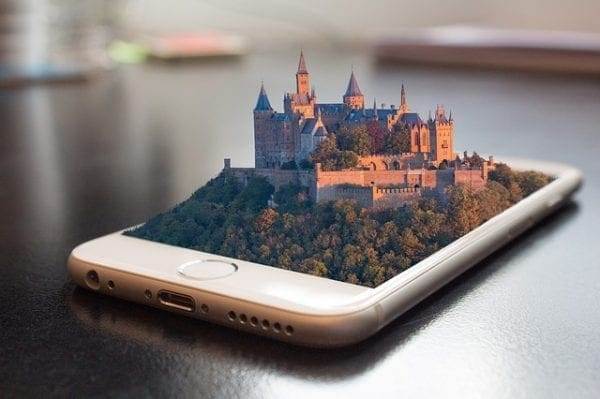 So, when a friend of this blog sent us over a list of the best ringtone apps, we knew we had to check it out. We did a deep dive into the apps on the list and were shocked at how awesome some of them turned out to be.
Best 10 Apps for Customizing Ringtones
We narrowed down our favorites to the top three we liked the best, and those are the ones we've decided to share with you below. See what we liked, what we didn't, and choose the app that works the best for you!
Ringtone Maker – Rating: 4.4, Downloads: 50M
Ringtone Maker is awesome for many reasons, but one of our favorite things about it is that it's totally free to use! You have the option to customize a ringtone with songs and sounds you already have – you're not limited to just what they offer within the app, which is totally cool. You can also adjust the volume of the song or sound you're editing so it plays at the sound level you want. Plus, the auto-scroll feature lets you section off the part of the song you want to edit so you grab just the chunk you want to listen to and you don't have to play back the entire thing.
Our only caution is that you watch what button(s) you're pressing. If you're not careful, you can accidentally delete your progress, so make sure you're paying attention when you navigate from one feature to the next.
Pros: Free to use, edit music you already have, use auto-scroll to easily move to the section of the song you want to listen to
Cons: Possible to accidentally delete your creation
Overall: As long as you're paying attention to what buttons you're tapping, you'll love customizing your ringtones for free
Ringtones for iPhone – Rating: 4.0, Downloads: 1M
Ringtones for iPhone let you customize exactly what ringtone you want in three super easy steps; simply snip the song(s) you like and you'll have a brand new ringtone in seconds. There are premium categories which let you choose the genre or genres of music you like the most. Then, you simply select music from those categories to edit.  Plus, there is fully licensed, popular music to choose from with new songs added daily.
Okay, so this app isn't free, but there is a seven-day free trial for you to experiment with the features and see if it's what you want. After that, you will have to pay a subscription fee to continue using the app.
Pros: Customize ringtones in three steps, select from premium songs
Cons: The app does require a subscription fee
Overall: As long as you don't mind paying a small fee, you'll enjoy the wide assortment of music available to you for ringtone creation
Ringtones XL – Rating: 4.1, Downloads: 1M
Ringtones XL is another one of our top picks because there are literally thousands of free songs and sound effects you can use to create the perfect ringtone for you. Plus, there are different genres, so you can sort through various themes like humor, scary/horror, and classical. This makes it possible for you to have a ringtone that matches your every mood – whatever it happens to be in the moment.
Just know that there are pop up ads and some of them can be a tad difficult to close. Like with Ringtone Maker, just be careful that you're pressing the right button or you might find yourself on another screen entirely.  
Pros: Thousands of free songs to choose from, select music and sound bytes from various genres
Cons: Pop up ads can be difficult to close
Overall: Match any mood you're in, just make sure that you close the ads correctly
Conclusion
We've had a blast customizing our ringtones so they sound exactly the way they want them. The ability to customize ringtones is so much better now than it was in the past. Don't miss this opportunity to really make your phone your own – and at a cost, you can totally afford, no matter who you are!