This was a real hero scenario when an 8-year-old girl recently got the National Bravery Award from the Prime Minister of our country. And here we are, too afraid to go to the loo at night after watching a horror movie.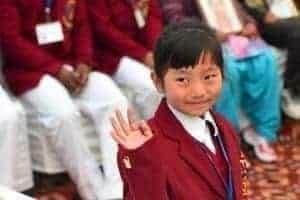 Jokes apart, Mhonbeni Ezung has set an example for every one of us. We, as individuals, are too afraid to do anything most of the time. And here she is, a little girl who ran for 5 kilometers in a dense forest to save her grandmother's life.
Ezung, a resident of Nagaland, had gone out with her grandmother, Renthunglo Jungi, 78, for fishing on January 28, 2014. Her grandmother lives in the village of Chudi, and Mhonbeni was visiting her for her winter vacations. While fishing, her grandmother suffered a stroke and lost her consciousness.
Mhonbeni then ran through the dense forest for about 5 km to save her grandmother from drowning. Therefore, her grandmother was rescued and later referred to primary health care, where she received her treatment and recovered. On being asked how she summoned this tremendous courage to run through that forest and save her grandmother, Mhonbeni said that it was the love and concern she had for her.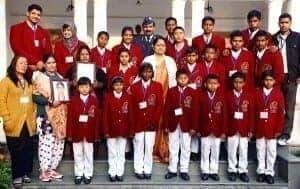 Mhonbeni has received the National Bravery Awards for this incident and 23 other people, out of which four have been given posthumously. Mhonbeni received a medal, a certificate, and a cash reward from the Prime Minister of our country.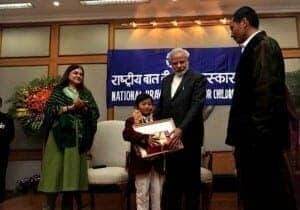 The National Bravery Award Scheme is an endeavor by the Indian Council for Child Welfare to award the children for their showcase of exemplary courage. The children receive a medal, a certificate, a cash award, and financial assistance from the government until they finish their schooling. A few seats for these awardees are reserved in medical and engineering colleges.
Various receptions are organized in their honor by the President and other dignitaries on the national and state levels.
Ever since the inception of this scheme in 1957, the ICCW has awarded 895 brave children.
We, as human beings, lose hope in several things as we grow up. But, a child's innocence is something we always crave through the years of our growing up and growing old. Love, for us, is lost on the accounts of attention and courage, on the accounts of our cynicism and consequent cowardice.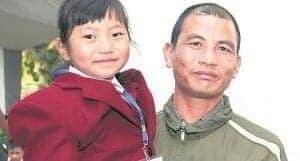 An eight-year-old, hence, has set the epitome of not just courage but also love and affection. What seemed to her as a little act to save her grandmother from dying is a huge display of valor for us. She has taught us that the individuals around us have always been more important than our fears and will always be. We should never forget that even if we don't receive Bravery Awards for our deeds.
This is for every time we prioritize our loved ones more than fear and selfishness. 
This is for the little girl who set the bar for inspiration way too high.
This is for us to learn, to cherish, never to forget.
Bye.
-Apurva Jain