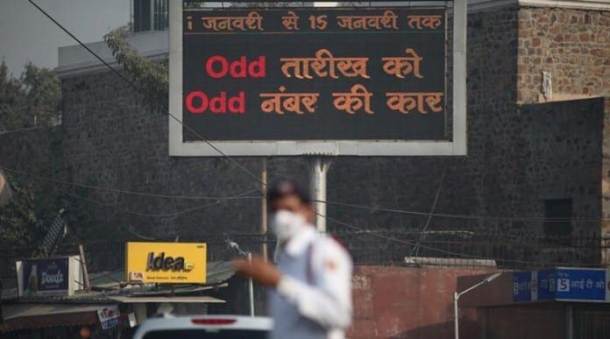 When you click through from our site to a retailer and buy a product, we may earn affiliate commissions. This helps support our work, but does not affect what we cover or how, and it does not affect the price you pay.
Delhi is one of the most polluted cities in the world. Delhi's pollution has always been a serious problem and concern for decades. The city is observed to be shielded with a noxious combination of vehicle exhaust, dust and smoke. The quality of air has been degrading day by day, and one can see its harmful effects on the health of Delhi citizens. As the new year 2016 starts, the Delhi government has taken a new initiative to curb pollution and reduce air toxicity. The government has come out with its much-awaited and talked about experiment, the odd-even policy that had run on a trial basis from 1st to 15th January.
According to this policy, private cars with odd-numbered licence plates are allowed to run on roads on odd dates and those with even-numbered licence plates on even dates. This policy is active from Monday to Saturday from 8 am to  8 pm. Sundays are exempted from this policy. This rule does not apply to emergency vehicles like fire tenders and ambulances and public transport like CNG driven buses, taxis and auto-rickshaws. Women, two-wheelers and top politicians are also excused. The penalty when someone is found violating the odd-even rule is Rs 2,000.
Delhi's Chief Minister Arvind Kejriwal declared the trial a success after the first day of the experiment and congratulated and thanked the people of Delhi for making it successful.  But he also admitted that it is not possible to implement the plan permanently. To make it more efficient, the government decides to boost public transport as four-wheelers get limited to alternate days. The government is also suggesting carpool to reduce pressure on public transport. To check the effective execution of the plan, the government has planned to deploy volunteers all over the city.
According to the observations, the change in air quality is slight, but the traffic conditions have improved to some extent. The plan comes out with mixed reactions from the people. Many people support the plan and have embraced the change, as now they are facing comparatively less traffic that is saving their time in getting from one place to another, while some are not looking happy with the plan.
Beijing, Mexico and Paris are some of the cities where such a policy has been followed.
To make Delhi's air tolerable is a tough task. The rising air pollution in an alarming manner continues to be a health hazard for Delhi and its people despite several measures that have been taken in the past, like relocation of industries causing pollution and introduction of metro rail. The Delhi government has adopted a brave decision this new year to curtail private vehicles on the roads based on their licence plate numbers. The people of Delhi should welcome this odd-even formula to bring down and control pollution. The best part is, Delhi is setting an example by taking this system to make the air fresh and less toxic. It also encourages carpooling and increases the use of public transport.
This policy needs the support and understanding of Delhiites to make a difference in the quality of air.
Pursuing English honours (2014-2017) at Ramjas College, Delhi University. Self motivated, prolific, passionate, dreamer, writer, fun loving. Love to create, and fall for artists.