Improving your home's interior décor can be a fun and cathartic process, changing the look of your home helps you improve the feel of a room, give you different perspectives and can make it easier for you to relax in your own personal space.
But it is very easy to overdo your interior décor changes, you start out with the intention to paint a feature wall or change your furniture, but if your plans are vague, you'll suddenly end up on week three of a house-wide redesign, with a shopping bill the length of your arm and no end on sight.
With how easy it is for home improvements to spiral out of hand, it is important to focus on clear tasks that can be done quickly and simply. Rather than going with open ended goals, make sure you plan out what you want to do, set limits and make sure not to stray away from the task at hand to avoid taking on multiple projects at once.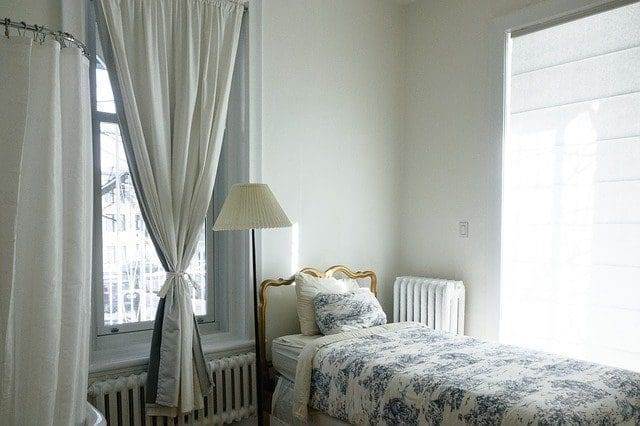 You're probably asking yourself "what are some quick and simple home improvement projects I can take on?" and luckily for you, this article has the answers.
So here are some simple home décor projects you can take on, without everything spiralling into a full remodel.
Re-Focus A Room With New Blinds
Window blinds are a great way to overhaul the look of any room in your home without you having to change much! By simply installing a new set of blinds you can: add colour to a room, create a focal point, manage natural light and with so many types of blinds available, they can fit in any décor scheme.
Getting a new set of blinds and installing them can literally take less than a day, as some companies can offer next day roller blinds, which will make your project simpler and quicker to undertake, in less than 24 hours you can drastically alter the look of a room, all you need to do is measure your windows, find what blinds you want and order them, it's just that simple!
Add Some Style To Your Entrance
Your front door is quite literally the door into your personal world and home, what your front door looks like will set expectations for how your home looks (first impressions matter), so having an old unloved door will make passers-by think the inside of your home is equally unloved, so giving it some TLC can change that.
As most homes are a blank canvas on the outside, you can pick any colours you want for your front door, allowing your home to stand out with a vibrant yellow or purple, feel more welcoming with a seductive red or warm orange, or if you really want to make a statement you can go with a fancy pattern. All you need is some appropriate paint (wood paint for wooden doors etc) and a paintbrush, and you can change the feel of your entrance quickly.
Wallpaper White Appliances
On the surface, this may seem strange and well that's because it is a strange project, it's not every day someone tells you to wallpaper your dishwasher. But the though behind it, is that white appliances like washing machines, dishwashers and fridges usually look quite bland and don't add much to your home from a décor perspective.
But, by wallpapering a white appliance you can turn it from a décor black hole into a valuable asset to your home's design scheme, changing what was a negative to your décor into a really nice focal point. Just take a trip out to your local homeware store to find some snazzy wallpaper or a vinyl to attach to the front of your white appliances.