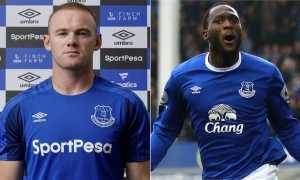 The record goal scorer of Manchester United and Everton finished his move back to his first team Everton on Sunday. After long thirteen years in Merseyside club, he decided to get back to his Boyhood Club. He renounced all the cost effective offers by China and America for his determined move towards his long left team.
So questions arise about this move of Rooney. It seemed that is he duping himself to retrieve the leadership and the flawless victories that made him invincible during the Premier League.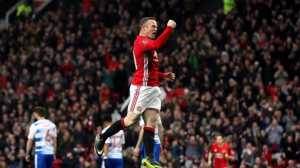 Though apparently, it resembles with his rare appearances for Manchester United in previous season due to his lack of confidence (and maybe for his immobility in his performance as the manager Jose Mourinho said) but, in his 553 times of appearances for Manchester United he scored 253 goals which are not also a matter a joke. And during his stay in Everton, he racked up five Premiere league trophy and each of the Champions league, Europa league, FA Cup from 2004 onwards.  But later Rooney moved to Manchester United with £27m and resumed his journey from thirteen years.
"It's a great feeling to be back. I cannot wait to meet the lads, get on the training pitch and then get on the pitch to play," he said in an official statement.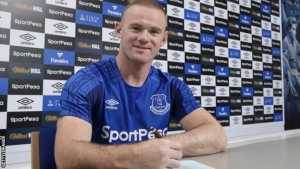 "It is some time since I said that the only Premier League club I would play for other than Manchester United was Everton, so I am delighted that the move has happened," he said in a statement in a Press conference.
"Thirteen years ago I went to United with the intention of winning trophies and I have been fortunate to be a part of one of the most successful periods in the club's history.
"I have come back to Everton because I believe (Everton manager) Ronald Koeman is building a team that can win something and I look forward to playing my part in making that a reality for the club I have supported since a boy."
In addition to this, Rooney's return to his Boyhood Club gave Romelu Lukaku in return to Manchester United. As per the recent most news, the Everton striker agreed about the deal between two clubs at £75m for Belgium International.
As a matter of fact, it can be vividly understood Rooney seemed to be the one who is running out of time, his pace, goal scoring abilities, unbeatable momentum, breathtaking adroitness has been faded so long ago. This is why maybe United thought it worthy of making the deal for Romelu Lukaku. But Koeman has a great confidence on Rooney's legacy.  In his new team, Rooney could be used in central striker position in the front three and Koeman stated that he would be placed from wherever he thinks he could apply his instincts as a natural finisher.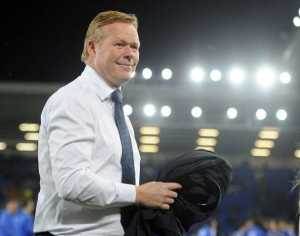 "Wayne has shown me that ambition that we need and that winning mentality — he knows how to win titles and I'm really happy he's decided to come home," said Koeman.
"He loves Everton and he was desperate to come back. He is still only 31 and I don't have any doubts about his qualities. It's fantastic he's here."
Mourinho exclaimed Rooney's decision to be emotional and on the contrary, he applauded his love and affection to his Boyhood Club and expected that he could cherish his talent in that manner.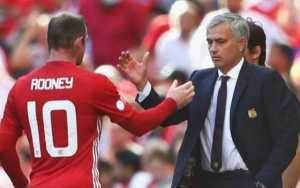 After losing his place in England squad, he didn't refrain from the international duty, he will still be requiring six more caps to outdo goalkeeper Peter Shilton's record of one hundred and twenty-five appearances. During the league games for Manchester United, he played twenty-five games considered as the fewest in one season.  As a left-out throughout the season, he scored his lowest goals of his career, eight goals in all the competitions. More than that, in Europa League at the final victory over Ajax, his presence in the game was hard to be noticed. In EFL Cup as well, when Manchester United thrashed Southampton, Rooney was unused in that game.
"It is no secret that I have long been an admirer of Wayne," said Mourinho.
"He has been a model professional throughout his time at the club and will remain in the history books for many years to come.
"It is never easy to see a great player playing less football than he would like and I could not stand in his way when he asked to go back to Everton.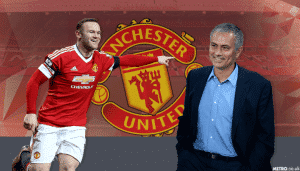 "His experience, focus and determination will be missed and I wish him well for the future. (from the press association)
Finally, Rooney gets back to the place from where he started his career. At the age of nine he sided with Everton, and within years he built his notoriety among other senior players with his spectacular skills and intelligent game strategy. During this period he scored 114 goals in 29 matches against under-10 and under-12.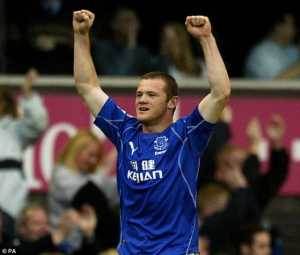 In his first-team debut against Arsenal, he scored his first Premier League goal resulting with a last minute win against the legendary players. For that goal, he received lots of praises and applauses from his seniors, especially the Arsenal manager Arsene Wenger. In his words,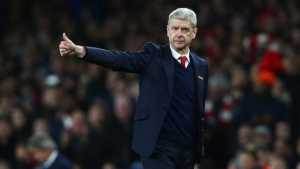 "the biggest English talent I have seen since I arrived in this country". Wenger added: "He has everything you dream of for a front player – intelligent feet, quick reactions."
As of now for any event, Rooney expects to have a momentous role in his Boyhood Club from where it all started.
As in the words of this legend,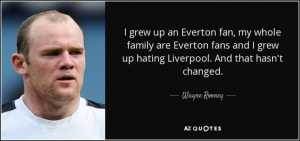 "He realises he needs to earn the right to be back in the manager's plans but thinks he can do this at Everton. It was a big part of his decision to go back."
"I want to be part of it. There will be pressure on me to perform, but I'm ready to go. I believe I can help move this club forward and be more successful on the pitch."
From the statements, we can clearly predict that the most-awaited comeback of Wayne Rooney is not an untraceable stone anymore.