You've planned the branding, you've thought up a name and your product or service is ready and raring to be created – things are going fairly well. However, as rewarding as starting your own business can be, it's hardly a secret that funding your Start-Up is by no means an easy process. While there are a large number of young entrepreneurs with a bright future ahead, having the funds is one of the most difficult parts of getting your business off the ground. Unless you have an account with a few hundred thousand pounds just sitting there, chances are you're probably going to need to look for alternate ways of finding the money you need – and that's okay. In fact, there are plenty of ways you can get your hands on the cash you need, whether that's through applying for business loans, crowdfunding or even fundraising. For now we're focusing on two in particular – Institutional Funding or Initial Coin Offerings (ICOs) and the pros and cons behind using one or the other. But what do these technical-looking terms mean, exactly? Well, let us explain.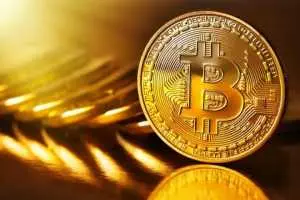 What is Institutional Funding?
Institutional funding is the more traditional funding method of the two we'll investigate today. In fact, this method is potentially one of the top methods of funding that Start-Ups will look for. But what exactly is Institutional Funding? Well, this kind of funding is usually available to small businesses, and is provided by the likes of the European Funding Programme, or smaller local or regional organisations.
These institutional investors often professionally invest in Start-Ups, and often take the shape of insurance companies, depository institutions, pension funds, investment companies, mutual funds or even endowment funds. The funds from these institutions are usually provided to specific markets, and so with the right application, you could find your Start-Up funded depending on the market your company operates in.
What is an ICO?
Initial Coin Offerings, or ICOs, are arguably a little more complicated – or at least, less well-known and it's easy to understand why. In simple terms, an ICO is a form of fundraising in which a company will attract investors using their own digital currencies. Investors in cryptocurrencies are often looking for the next big thing, and so companies will often trade their own currencies in exchange for Bitcoins, or other popular cryptocurrencies depending on their needs.
If you've somehow managed to miss the hype around cryptocurrencies and Bitcoin in particular, let us explain. Cryptocurrencies are a form of digital currency, and Bitcoin is a cryptocurrency. This digital currency is unlike traditional fiat currencies like GDP or USD in that it doesn't have any centralised authority controlling how it's used. Okay, so we know that it sounds unsafe but it's the lack of centralised authority that actually makes it a safe and secure payment method. Bitcoin operates on the Blockchain which works as a ledger for all transactions conducted with Bitcoin. The blockchain is a series of blocks, which are made up of hashes – or numbers that make up a single transaction. The most recent block will have the most recent transactions, and everyone that has ever used Bitcoin will be able to see every single transaction that has ever occurred.
In other words, no one can spend the same Bitcoin twice, because everyone can see that it has been spent before. There are technologies in place to flag up this kind of occurrence too! The safety, security and anonymity of Bitcoins has helped this currency flourish, with the likes of Bitcoin casinos popping up all over the internet, and even store offering material goods opening up to the idea of accepting payments with Bitcoins – Anyone fancy a Subway?
But how does this affect ICO's and funding your start up? Well, by offering a digital currency in exchange for Bitcoins, you have access to a whole new world of safe and secure digital payments – and with one Bitcoin being worth over £7,500 at the time of writing, it's certainly nothing to sniff at.
The Pros
Institutional Funding – When it comes to Institutional Funding, it's important to remember that once a project has been approved and funded, it's unlikely that they'll ever want the money back. A lot of institutional investors are there to fund, not loan, and so if your applications are successful, you can rest easy in the knowledge that your money is yours, and that no equity will be taken either! There's also the added bonus in that institutional funding is a common and well-known funding method. We all make mistakes when it comes to starting up a business, and so using a familiar method of funding could prove to be appealing to those who might need that little extra leg up.
ICOs – The pros for institutional funding cross over to ICOs more than you might expect. ICO funding is relatively quick, and is almost, without fail, completely equity-free. Investors can be found all over the world, even if your business is set up somewhere completely different (though it's important to remember that ICO's are restricted in some countries, including the USA and South Korea.) The funding can also come in relatively big chunks – you'll have more opportunities to develop your company for years in the future, rather than just in the first crucial year.
The Cons
Institutional Funding – the application for institutional funding can be long, tedious, and frankly it'll make you want to tear your hair out – and that's if you know what you're doing. For those of us who aren't quite as confident in the world of finance, the application process can even be scream-worthy. Add in the fact that the amounts often only cover you for the first few months of starting up your business, and it might not seem worth the stress. There's also the fact that there is a mandatory, but complicated reporting process too. If this sounds like a brain ache, that's because it likely is. If you don't have an understanding for these funding methods, and can't hire someone who does, then it may be worth investigating other funding methods.
ICO – Okay, so you know how we said that ICO's were relatively simple? Well, the concept of ICO's is, but it can be complicated to get into if you don't have the know-how. In fact, very few developers actually do have the know-how. This has the potential to change in the future, but in the meantime, there isn't as much support as is needed. There's a lack of support services, and navigating taxes and exchanging cryptocurrencies back to fiat currencies can be as much of a brain ache as the tedious application process for institutional funding.
With the world beginning to move to this new trend of start-ups and entrepreneurship, it's important to remember that how you fund your Start-Up ultimately depends on your understanding of certain processes, and which method you'll feel the most comfortable using. Whatever the case, starting up a new business can be exciting, and with the right knowledge and the right support, you could be well on your way to a successful, well funded venture!