As an affiliate-driven website, Icy Tales earns from qualifying purchases.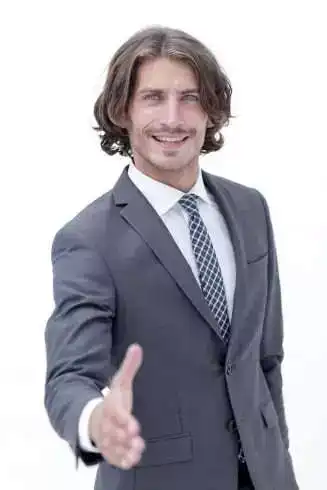 You can come across legal matters every day. A traffic ticket is a legal matter. As is armed robbery. The 'accused' in both of these situations have very different incidents. Realistically, only one of these situations will require a lawyer however there are lots of different situations in which legal matters may require legal representation. Contact this site to know more. This article will give you some insight into when you may need one and when you can handle the situation on your own. 
Legal categories
There are two different legal categories that you need to be aware of. This will determine how serious your issue is and what kind of lawyer you will require. Here is a short explanation. 
Civil Law: This area of law covers all legal issues that do not involve criminal activity or breaking the law. The usual rule of thumb is that one party sues another because they have been wronged in some way and are demanding compensation for that wrong. Civil law covers legal agreements, real estate transactions, divorces, child custody, and other matters where legal paperwork is necessary to protect all of the parties involved. 
Criminal Law: This area of law relates to offenses that break the law of a state government or the federal government. The prosecution is usually handled by lawyers employed by the governmental entity, and the defense is handled by a privately hired defense lawyer or a publicly appointed defender. This is split into misdemeanors, which are usually small offenses, and felonies, the more serious crimes. 
When you are facing the legal system for any reason, you should probably understand that the best policy is to consult a lawyer. They will be able to provide you with a free consultation and tell you whether it is worthwhile to pursue your case with a lawyer. If the attorney does take your case, the fee will be estimated upfront.
In general, though you can follow these guidelines. 
When should you get legal advice?
Divorces: When a couple agrees to mutually separate, they need to agree on all details of the split. While there is no real need for a lawyer here, it can be helpful to have one so that there are no disagreements down the line. When there are issues of property, investments, savings, support, debt, or child custody arrangements, you should definitely seek to find legal representation. 
The terms of a finalized divorce are legally binding and can only be changed by going back to court. This is why you should always make sure to have a good lawyer with you to help navigate this potentially tricky legal situation. 
Wrongful Termination 
This occupies a mutual area between both state and federal law. Most people don't know their own rights and to be honest, most people do not understand them. It takes a lawyer who specializes in this kind of law to really know what is going on. They can carry your lawsuit into court and make sure that they deal with all of the tricky questions.
Though you should be warned that the other side you are going up against will likely have a very solid legal team. If you work or worked for a large organization, then they will have the firepower to hire a lot of lawyers and will often have the money to make the legal fight last much longer than is needed in order to deter you. This is why having a good lawyer with you can help you in this case.
DUIs and Drug Charges
Driving under the influence has become a serious charge these days. Consequences include fines, jail time, loss of driving license, or any combination of these three. A good lawyer can meet with the prosecutor and get the charges reduced, especially if you have not committed this offense before. You should never go to court on a DUI charge without a lawyer. This is because you will not be able to avoid the maximum penalty without one.
The same applies to drug charges. Defendants who have personally hired attorneys always fare better than those who have taken a public defender. A public defender is usually overworked and will usually recommend a plea bargain. This is because it is easier and quicker. A private attorney can usually pursue the case with more zeal. They will be able to hopefully work out a better deal for you with fewer consequences.
Car Accidents
If you have been injured in a car accident that was not your fault, the other person's insurance company will usually be on top of you to settle the claim as quickly as possible. This may be the best thing to do if there is only minor damage. If there has been a significant portion of damage to your car then you should not be pressured into settling quickly.
Instead, you should speak to a personal injury lawyer. You may not be familiar with the laws or compensation rates that are usually paid out in these incidents. If you are injured in a car accident, then you should speak to a lawyer who can advise you. The only people you should speak to are the police when they ask for the details.
Wills and trusts
These are often sensitive topics and as such you should save your family from disputes by organizing your wills and trusts with a lawyer. They can set up your will and trust with a reputable attorney well in advance. Your first will should be set up as soon as you have a child and can be periodically updated throughout your life when circumstances change.
Lawyers
It can be difficult to know when you need a lawyer especially when you don't know much about the law. People spend years studying it so you shouldn't feel bad about not knowing everything about it. Most of them offer free consultations. You should take the time to consult them and let them guide you to the correct decisions about your legal cases.