As an affiliate-driven website, Icy Tales earns from qualifying purchases.
The Unexplained Death Of Heath Ledger took place on January 22, 2008, in Manhattan.
1) Who is Heath Ledger?
Heath Ledger was one of the most versatile actors to ever exist. He was capable of taking on a wide range of roles and bringing them to life with great nuance and depth. Throughout his career, he dealt with a diverse array of characters, from the romantic lead in movies like "10 Things I Hate About You" to the tortured cowboy in "Brokeback Mountain" to one of the most iconic villains, The Joker, in "The Dark Knight."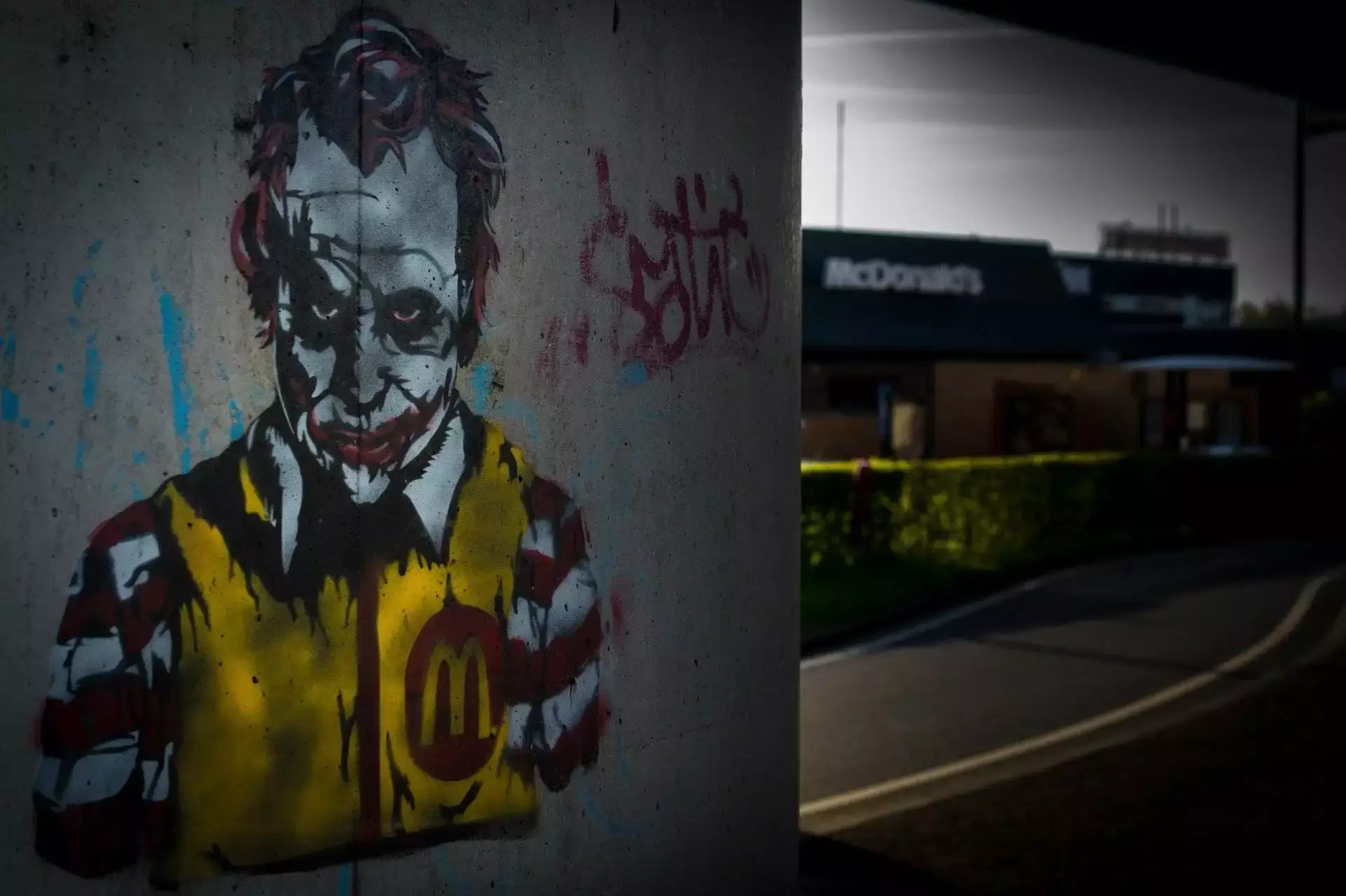 2) History with Family Members
Heath Ledger's birthplace was in Perth, Western Australia, on the fourth day of April in 1979. He was the second child of Kim Ledger and Sally Ledger Bell, and he had one older sister, Kate Ledger.
Ledger's family history was deeply rooted in Western Australia. His parents were both well-known and respected people in the community. His father, Kim Ledger, was a race car driver and mining engineer while his mother, Sally Ledger Bell, was a French teacher and an author.
Growing up, Ledger's parents were very supportive of his creative and imaginative interests. He began acting at a young age and appeared in school plays and local productions. His parents also encouraged him to pursue his passion for sports other than acting, and he was an accomplished athlete in swimming, hockey, and cricket.
Despite his talent and success in sports but Ledger's true passion was acting. At the age of 17, he moved to Sydney to pursue his career in acting. He began his career with small roles in Australian television shows and films but quickly gained attention for his charisma and talent. Throughout his career, Ledger maintained a close relationship with his family. He frequently returned to Western Australia to visit his parents and sister, and he often spoke about the importance of family in his life.
In an interview with The New York Times, he said, "I've always felt that my family is the most important thing in my life, and I've always tried to keep them close to me."
3) Heath Ledger's Death
Everything was going well, until Heath Ledger's death on January 22, 2008, came as a shock to the world. The Australian actor who was only 28 years old at the time of his passing had been on the cusp of superstardom. With his captivating performances in films such as "Brokeback Mountain" and "The Dark Knight," his sudden and unexplainable death left many people searching for answers.
4) The Unexplained Death of Heath Ledger: 11 Quaint facts
1) The Time
The time of death of Heath Ledger was reported to be around 3:35 pm on January 22, 2008, at the mere age of 28
2) The Cause
The official autopsy report confirmed that Heath Ledger's death was from acute intoxication by the combined effects of six prescriptions of mixed drugs: oxycodone, hydrocodone, diazepam, temazepam, alprazolam, and doxylamine Heath Ledger's death was officially ruled as an accidental overdose of prescription drugs. The coroner's report indicated that the levels of these substances in Ledger's bloodstream were high enough to be fatal.
3) Evidence of Ledger's Last Seen
Heath Ledger was last seen alive on January 22, 2008, at his apartment in New York City. The evidence of his last seen comes from his housekeeper, Teresa Solomon, who went to the apartment to do some cleaning and found him unconscious on his bed. One of the most puzzling aspects of Ledger's death was the fact that he had been seen alive and well just hours before he was discovered unresponsive in his New York City apartment.
He was reportedly in good spirits and had even been chatting with his sister on the phone the night before. This fact alone has left many people scratching their heads and wondering what could have gone so wrong in such a short amount of time.
4) Ledger's Place of Death
The police said Mr. Ledger, 28, was found naked and unconscious on the floor near the bed in an apartment in SoHo that he had been renting in Manhattan New York, by his housekeeper, with prescription drugs found scattered around his body. Solomon immediately called 911, and emergency services rushed to the scene. This fact describes the circumstances surrounding Ledger's discovery after he had passed away.
He was pronounced dead at the scene by the emergency responders, and the cause of death was reported to be an accidental overdose of prescription medication.
5) Insomnia and Prescription Medications
Ledger had been struggling with insomnia and had reportedly been taking prescription medications to help him sleep: This fact sheds light on why Ledger had been taking prescription medications and provides insight into his struggles. The medications found in Ledger's system were all prescription drugs, and there were no illegal substances found in his system: This fact clarifies that the drugs found in Ledger's system were all legal prescription medications.
6) Suicide or Accidental?
Two main theories emerged when Ledger died: one that he had committed suicide, and another that his death was accidental.
The theory that Ledger had committed suicide was fueled by reports that he had been struggling with anxiety and depression in the months leading up to his death. Some people also pointed to the fact that he had played a character who died by suicide in the film "Brokeback Mountain," which some suggested may have had a psychological impact on him. However, those who knew Ledger well, including his family and friends, vehemently denied that he had intentionally taken his own life.
The theory that Heath Ledger's death was accidental was supported by the fact that he had a history of substance abuse and had been taking prescription medications for his anxiety and insomnia. The autopsy report revealed that he had accidentally overdosed on a combination of prescription drugs, including painkillers, anti-anxiety medication, and sleeping pills. The New York City Medical Examiner's office ruled his death as an accidental overdose.
Despite some initial speculation that Heath Ledger's death may have been a suicide, the official ruling was that it was accidental: This fact explains the official cause of Ledger's and addresses initial speculation that it may have been suicide.
7) Ledger's Death Caused Awareness
Heath Ledger's untimely death brought attention to the issue of prescription drug abuse and addiction, particularly among those who struggle with mental health issues. When Ledger died, it sparked a national conversation about the risks and dangers of prescription drug use, and many people have since become more aware of the potential for addiction and overdose associated with these medications.
Prescription drug abuse can affect anyone, regardless of age, gender, or socioeconomic status. However, it is particularly prevalent among those who suffer from anxiety, depression, and other mental health issues. These individuals may seek relief from their symptoms by turning to prescription medications, which can provide short-term relief but can also lead to dependence and addiction if not used appropriately.
In the wake of Ledger's death, many people have called for increased awareness and education about the risks of prescription drug abuse. Some have called for stricter regulations on the prescribing of these medications, while others have advocated for improved access to addiction treatment and mental health services.
8) Ledger's Daughter with Michelle Williams
The sudden and tragic death of Heath Ledger in 2008 sent shockwaves through the entertainment industry and beyond. In the days and weeks following his passing, many of Ledger's friends, co-stars, colleagues, and admirers spoke out about the loss of such a talented young actor.
One of the most vocal and poignant reactions came from Ledger's former girlfriend, Michelle Williams. The couple, Michelle Williams and Heath Ledger had dated for several years and had a daughter together, Matilda Rose.
In a statement released to the associated press, Williams expressed her shock and sadness at Ledger's death, saying, "My heart is broken. I am the mother of the most tender-hearted, high-spirited, beautiful little girl who is the spitting image of her father. All that I can cling to is his presence inside her that reveals itself every day."
9) Heath Ledger's Diary
There has been much speculation and debate about the impact of Heath Ledger's diary on his death. It is well-known that Ledger kept a diary in preparation for his role as the Joker in "The Dark Knight." The diary contained various notes, sketches, and ideas that Ledger had about the character, including his mannerisms, voice, and makeup.
Some have suggested that the diary played a role in Ledger's mental state leading up to his death. The intense and dark nature of the character, combined with Ledger's commitment to fully embodying the role, may have taken a toll on his mental health. In an interview with The New York Times, Ledger's father stated that he believed the role did contribute to his son's death.
However, it is important to note that there is no concrete evidence that the diary directly caused or contributed to Heath Ledger's death. It is also possible that the diary was simply a creative tool for Ledger to fully immerse himself in the character and bring his performance to life.
Regardless of the impact of the diary on Ledger's mental state, it is clear that his death was a tragic loss for the industry and his fans. He was a talented actor with a bright future ahead of him, and his legacy continues to inspire and impact those who knew him and loved his work.
10) Theories Surrounding the Death of Heath Ledger
In the aftermath of his death, many people began to wonder how such a talented and successful young man could have succumbed to addiction and lost his life to a drug overdose. Rumors and speculation began to swirl, and people began to question whether there was more to his death than initially met the eye.
There have been several theories put forth to explain the circumstances surrounding Ledger's death. Some have speculated that his drug use was intentional, while others believe that it was the result of an accidental overdose. Some have even suggested that there may have been foul play involved.
One theory that gained a lot of traction in the aftermath of his death was the suggestion that Ledger's drug use was a form of self-medication for his depression and anxiety. Several of his friends and colleagues spoke out about his struggles with these issues, and they suggested that his drug use may have been a way for him to cope with his mental health problems.
11) The Pressure to Become Better
Another factor that may have contributed to Ledger's drug use was the pressure that he felt to perform and succeed in Hollywood. In the years leading up to his death, Ledger had become one of the most sought-after actors in the industry, and he was being offered high-profile roles in some of the biggest movies of the day. This pressure to succeed and deliver may have been a contributing factor to his drug use.
5) Heath Ledger: A Versatile Actor
Heath Ledger was a rare talent whose range as an actor was undeniable. He was always looking to push the boundaries of what he could do and took on challenging roles that allowed him to explore new facets of his craft. His untimely death left fans and the industry in shock, but his legacy continues to live on through his work and the impact he had on those who knew him.
One of Ledger's final films, "The Imaginarium of Doctor Parnassus," was a collaborative effort that was completed after Ledger died with the help of Johnny Depp, Jude Law, and Colin Farrell. The film showcased Ledger's ability to take on complex roles and his commitment to his craft, even in the face of adversity.
Ledger's love of music was also evident in his life and work. He was a fan of singer-songwriter Nick Drake, and his use of Drake's music in his directorial debut music video, "Black Eyed Dog," showcased his versatility and passion for storytelling through multiple mediums. Ledger's breakout role in "Monster's Ball" earned him critical acclaim and showcased his ability to play complex, emotionally charged characters. His performance in the film helped him land other roles that would shape his career, including his role in "Brokeback Mountain."
He was known for his dedication to his craft and his willingness to take risks. His role as the Joker in "The Dark Knight" was a testament to this, as he immersed himself in the character and created a performance that is still talked about today.
Heath Ledger's death just months before the release of "The Dark Knight" cast a shadow over the film's box office success, but it also highlighted the dangers of prescription drug abuse and addiction. His tragic story led to a renewed focus on the need for better education and resources for those struggling with addiction.
Ledger's talent and impact on the industry were recognized by his peers, and his memorial service was attended by many of Hollywood's biggest stars. Joaquin Phoenix, who later starred in "Joker," a film that drew comparisons to Ledger's iconic portrayal, paid tribute to his friend and colleague at the service.
Director Terry Gilliam, who worked with Ledger on "The Brothers Grimm," also spoke about his admiration for the actor and his ability to take on challenging roles. In a New York Times interview, Gilliam said that Ledger was

"A real actor who had to work at it, and he did. And he was good at it."
6) Heath Ledger: The Joker Role
Heath Ledger's performance as the Joker in Christopher Nolan's 2008 film "The Dark Knight" is widely regarded as one of the greatest performances in movie history. It was a role that showcased Ledger's range as an actor and cemented his place in Hollywood's pantheon of greats. Sadly, Ledger died before the film's release, leaving audiences to wonder what could have been if he had been able to continue his remarkable career and rose to unmeasurable success.
Ledger had initially been hesitant to take on the Joker role, fearing that it would be difficult to portray such an iconic character after Jack Nicholson's iconic portrayal in the 1989 Batman movie. However, after discussing the character with Nolan, he became intrigued by the role and decided to take it on.
Ledger's commitment to the role was legendary. He locked himself in a hotel room for weeks, immersing himself in the character and maintaining a diary of his thoughts and ideas about the Joker's motivations and mannerisms. His dedication paid off, as his performance was universally praised by critics and audiences alike.
The success of Ledger's performance in "The Dark Knight" was bittersweet, however, as the Heath Ledger's death took place before the film's release. His death cast a shadow over the film's box office success, as audiences flocked to theaters to see his final performance. In the end, "The Dark Knight" grossed over a billion dollars worldwide, solidifying Ledger's place as one of the biggest movie stars of his generation.
Ledger's portrayal of the Joker in "The Dark Knight" earned him numerous accolades, including the Best Supporting Actor Oscar. It was a fitting tribute to a career that had already seen him nominated for Best Actor for his role in "Brokeback Mountain" and had won him critical acclaim for his performances in films like "Monster's Ball" and "A Knight's Tale."
The success of "The Dark Knight" was a testament to the talent of Ledger and the vision of director Christopher Nolan. The film pushed the boundaries of what was possible in superhero movies and helped to establish a new standard for the genre. It was a reminder of the power of  great filmmaking and the impact that a single performance can have on the whole system. In the end, Ledger won the Academy Award for Best Supporting Actor for his role in "The Dark Knight," becoming only the second actor in history to win a posthumous Oscar.
7) In the End,
Heath Ledger was a true artist who left an indelible mark on the industry and the people he worked with. Even though Heath Ledger's death, shattered the world, he will always be a Legend in the field of cinema. His legacy lives on through his films, music videos, and the countless people he inspired. He will always be remembered as a brilliant actor who was taken too soon but who left an unforgettable mark on the world.