As an affiliate-driven website, Icy Tales earns from qualifying purchases.
Virtual reality games have elevated the game-playing experience to new heights. It's a trip full of excitement and adventure. You don't spend hours staring at a screen in a virtual reality game. After wearing a headset, you'll feel as if you've entered a new world and are having an authentic experience. Killing zombies in virtual reality games is a far more intense experience since you control your character with your body.
While virtual reality games might be thrilling and engaging, they can be harmful to your eyes and health if you don't have the right equipment. Simulator sickness is a condition in which our eyes see us moving in ways that our bodies cannot, causing cue dissonance.  This difficulty is exacerbated when VR video lags or skips at a poor frame rate. The low-quality video causes our eyes to feel jarred, and our bodies get nauseated and uncomfortable.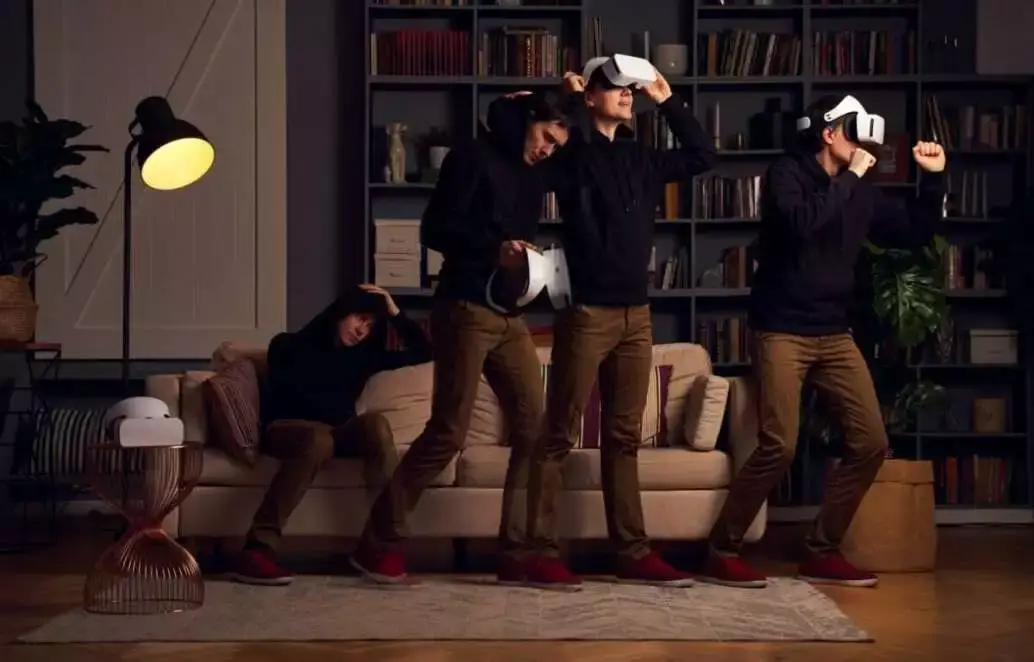 This implies that if you are playing a VR game with your friends and the video stream was choppy due to network slowness, you'd be making them physically unwell. You'll need a network connection that can handle high-quality video upload speeds to protect your crew from puking. Spectrum Internet is a one-of-a-kind Internet service that delivers a secure and seamless connection so you can concentrate on playing instead of nausea treatment.
Are you unsure what the best Virtual Reality games are right now? Continue reading to get a list of some of the top virtual reality games available:
Beat Saber
Beat Saber is without a doubt one of the most cutting-edge rhythm games available, as well as one of the most thrilling. Every cut is an adrenaline rush, and the more you play the game, the more you appreciate what it has to offer. It is definitely one of the most challenging VR games on the market, aside from dancing games. Whether it's learning to cross your arms over, stream quicker, or just letting loose and adding a little polish to your bangers, there's something for everyone.
You may create your music, change your sabers, obtain more advanced precision feedback, modify the size of the blocks, and tweak the scroll speed to make this game more personal. Overall, the Beat Saber is an excellent game, and if you have access to a VR headset, you should add it to your VR game collection.  
2. Hitman 3
Across Hitman3, Agent 47's style of slow-paced stealth in a variety of complex, dangerous, and highly diversified murder playgrounds reaches a magnificent climax. While it doesn't depart from the deadly chord combination that developer IO-interactive created for 2016's Hitman and continues to employ in Hitman 2, it's evident that the studio has nailed their act here. Hitman 3 may feel similar to its two most recent predecessors, but it's just a touch more dramatic, with some of the most startling and innovative stages in the series so far.
While many of the characteristics are identical throughout the series, the biggest differentiating aspect of this campaign is found in its maps, which span from a London mansion to the tallest building in Dubai and many more locations in between. All of the maps in Hitman 3 are so engaging and visually appealing that it's difficult to select a favorite.
Overall, Hitman 3 is one of the top Virtual Reality Games you should play right now!  
3. Half-Life: Alyx
Half-life Alex will immerse you from the start, thanks to its fresh feeling of grandeur and remarkable alien sound design. Apart from the novel VR viewpoint, though, this game seems very much like a classic half-life game. It's designed as a linear sequence of regions, beginning with a city 17 neighborhood and progressing below via the industrial sector, which includes high-tech facilities, slimy alien nests, and other themes.
Each hour of this campaign seems vastly different than the previous one. Combat is an important component of the adventure, but so is puzzle solving. Half-Life: Alyx is without a doubt one of the greatest Virtual Reality games to play, thanks to elements such as interactivity, intricacy, and level design.
4. Arizona Sunshine
Arizona Sunshine is a first-person zombie shooting VR game set in Arizona's tiny canyon area, and it is maybe the most ambitious Virtual Reality game yet. While the campaign only lasts 3 to 4 hours, it is always fun to revisit this zombie-shooter game for the immersive sensations. If you become weary of playing this game, you may switch to Horde mode, which transports up to four gamers to a closed-off area situated in a dirt lot filled with scruffy old trailers.
Overall, Arizona Sunshine is a terrific VR game to play because of its incredible VR potential and features such as head tracking.
5. Resident Evil 4
Resident Evil 4 was already a fantastic game, but experiencing it in VR is a once-in-a-lifetime adventure. The VR aspect of the games makes it a terrific thriller since all of the action is now shoved straight in your face. While many of us are already familiar with the game's scenes and creatures, witnessing them in VR is a whole different and fascinating experience. There is an additional benefit to selecting full motion, which allows you to control Leon while shooting and aiming at enemies without having to remain still while fighting, as opposed to the classic game version.
To conclude,
VR gaming is a whole new level of gaming experience, and all you need is a good internet connection, a VR headset, and a decent game to play to have a terrific escape from reality. We've compiled a list of some of the top VR games that you should play right now for an outstandingly immersive experience.