What are some of the worst Bollywood remakes of Hollywood movies? For a long time, Indian movies have been making remakes of Hollywood's greatest blockbusters. Some of the directors succeed in putting forth a worthwhile movie, while others do such a bad job that people cringe at even hearing its name.
Top 5 worst Bollywood remake of Hollywood movies
Here are the 5 worst movie remakes of Hollywood, making you cringe just by hearing the name.
1) PLAYERS was the worst Bollywood remake of Hollywood movies
This movie is a remake of the blockbuster movie "ITALIAN JOB," released in 2003. The movie Players is a disgrace to the Italian Job; you have a wannabe actor, 2 hackers,2 thieves magicians, and an explosive expert to fulfill their mentor Victor Braganza's dream. The movie lacks direction, acting skills, and the story is very sappy. I am sure the Italian Job's writers and director must have gotten a brain aneurysm watching this remake. Cars made out of gold? Like seriously? A bit too much.
2) BICHHOO was also one of the worst Bollywood remake of Hollywood movies
This movie was released in 2000 and was a shabby remake of the movie "Leon-the professional." Except that Leon's little girl is 22 years old, almost 70% of the movie is completely dubbed from Leon. The director made so many faults that cannot be neglected, and to top it off, there is Bobby Deol dancing in it, making it even worse than it already is. I mean, wow, how much can a movie suck. The worst thing is the last scene of the movie; I mean he Superman? Cause no normal human being can jump out of an explosion and fly like that.
3) SPEED 
This movie was released in 2007, and it was the Bollywood remake of the Hollywood movie "Cellular" which was released in 2004. Apart from the fact that the director couldn't even wait for a few years before making this movie, the acting was so bad that it made people cringe. Keeping the movie's name the same as a Hollywood movie and implementing a completely different story of another worst movie does not make it an original work. The ending might have been the most pathetic and totally cliché ending ever, the president's own son wanted to kill her for power? Come on, a little originality and innovation won't hurt you, people.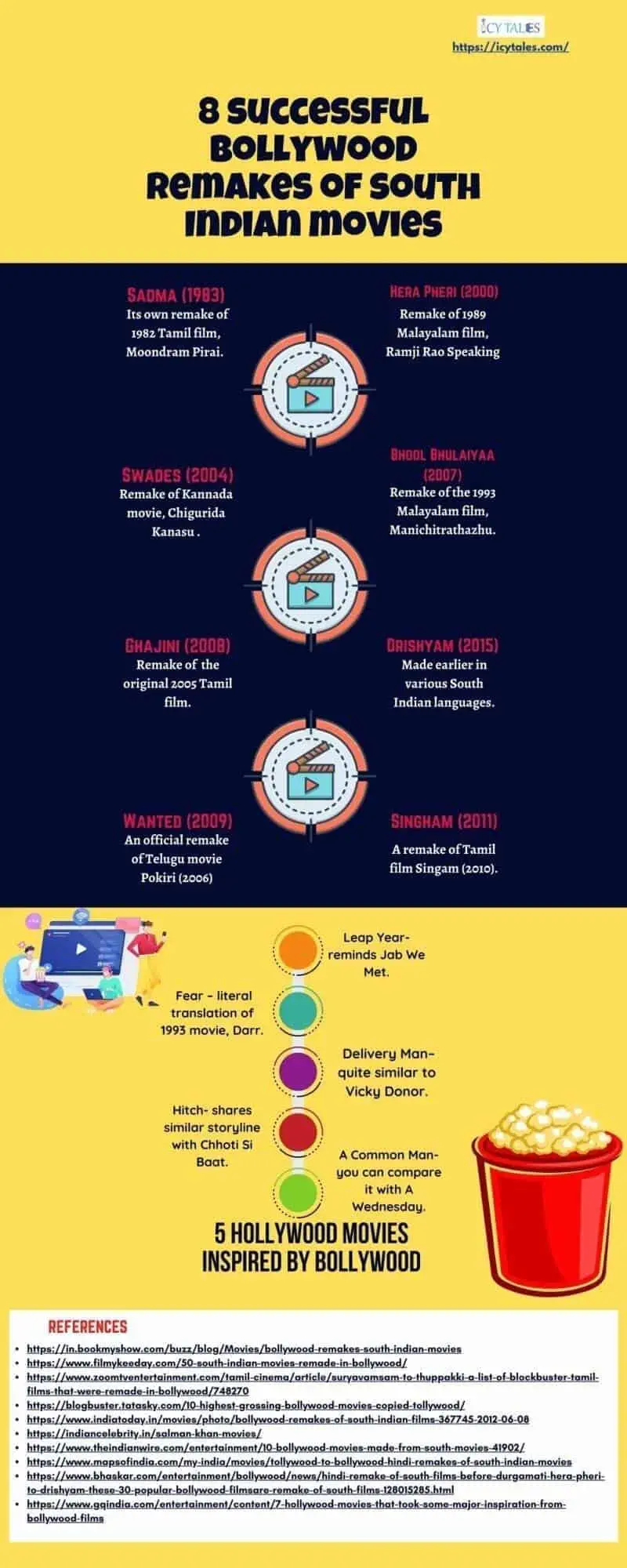 4) DIL BOLE HADIPPA
Released in 2009, this movie was the worst Bollywood remake of the Hollywood movie "She's the man." The director might have thought that just copying a story from a blockbuster movie will make the remake a hit. Rani Mukerji is playing the role of a girl who wants to accomplish her dreams of playing her favorite sports by pretending to be a boy, much like Amanda Bynes, except that she falls in love with her coach be easily mistaken as her son. It sure was the worst movie as, at the start, it is shown that Rohan's s(Shahid Kapoor) parents are divorced, and when his mom comes back to India, they are reunited. Cliché much?.
5) CHOR MACHAYE SHOR
This cringe-worthy movie released in 1997 was one of the Bollywood remake of Hollywood movies "Blue streak." If you think what could be worse than horrible acting and direction, then the answer is  Bobby Deol's dancing. While Ram is romancing with inspector Ranjit, his so-called twin Shaam is dancing around the trees with the cop's daughter. Seriously dancing around trees? What is this 1960?. And the fact that they kept so many twins in the movie adds negative points to it. Maybe the director is too obsessed with twins.
These are some of the worst Bollywood remake of Hollywood movies. The directors might have had a different vision but ended up making some of the worst movies the world has ever seen. However, do let us know if we've missed any in the comment section below.