Shopping at the supermarket is usually boring, but this is still a necessary thing to do. If you choose the right time, you can make it as useful as possible and even save on your purchases. Many people postpone a visit to the supermarket for groceries for a weekend and this is quite understandable. However, some analysts say this is not the best solution.
According to the results of the research on consumer activity, the worst time for grocery shopping is Saturday and Sunday noon. This is a time when everyone wakes up after a long working week and goes to do household chores in order to leave the evening for something more pleasant. Some people prefer the time from 6 to 8 p.m. on the weekdays, when they return from work and visit to the grocery store. So, Aldi's clients are wondering what is the best day to do shopping?
The Best and the Worst Times
The least loaded time for supermarkets is until 11 a.m. and after 9 p.m. From one point of view, this is the best period for shopping. However, there is also a trick here – the choice at this time is usually worse than during the rush hours.
As for ALDI, they usually receive their new arrivals on Wednesdays and Sundays. However, it may vary on the location, so it is better to check the exact info on the local websites. If you want to buy the freshest food or take advantage of new promotions, in the Aldi weekly ad you can do shopping on Wednesday noon or Sunday evening.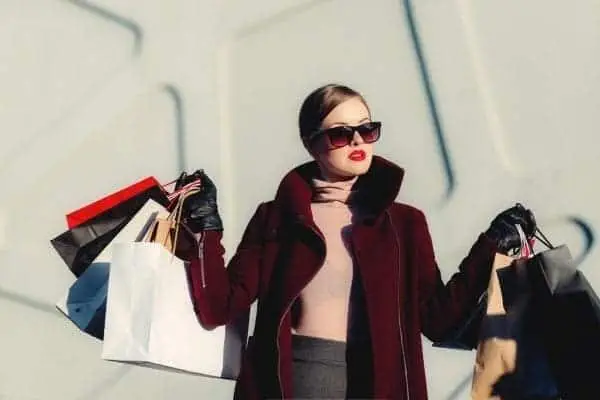 Some people say that the worst day of shopping is Monday, especially the first half of the day. The reason is that most suppliers arrive at the stores on this day. Therefore, the shelves are empty in the morning, because the weekend supplies are sold out. However, the best day to do shopping is Wednesday and there are several reasons for this:
All the suppliers have usually reached customers by this day, and the choice of products is quite wide.

All decent grocery supermarket chains tend to sell expiring goods at discounted prices. Additionally, they make an audit of discounts on Tuesday and Wednesday. So, there is even an opportunity to save money.

There are usually not many people in the stores during the week. It turns out that you have the opportunity to save not only money but also time.
5 Secrets of Successful Purchases at Aldi
Getting satisfaction of the grocery shopping at Aldi, we suggest you follow the below rules:
Go to the store full of energy or at least not too tired. When we visit the store after work, we run through the rows, trying to quickly finish shopping. At the same time, we forget to buy the most important things, so we have to return to the supermarket again.

Do not purchase food if hungry. Such a condition usually means buying superfluous, harmful, or quick food that you can eat right at the checkout.

Do not go to the store immediately after work. Being hungry, tired, or even angry is not the best condition to do shopping.

Make a list. It helps a lot to save time and money.

You should have a margin of time. When in a hurry, everything turns out bad: there is a risk to grab something unnecessary and forget something useful.
Aldi regularly launches promotions for different categories of goods. It is especially beneficial to buy discounted groceries with a long shelf life. Chocolate, pasta, cereals, and canned food are more profitable to take once a month for promotion than weekly at full cost. Therefore, the shelf life of the products does not end earlier than you eat them. Calculate the right amount for a month, which is simple if you make a weekly diet. 
Top Items to Buy at Aldi
When it comes to the list of products to buy in this store, there are always some beneficial offers for cheaper prices than at competitors'. For example, we recommend you to pay attention to the following ones:
Organic products: these goods are cheaper than at Whole Foods while are of high quality.

Chocolate: the chain is widely known for purchasing some of the best and the most affordable German chocolates on the American market.

Gluten-free products: switching to gluten-free products is a big challenge both for your lifestyle and your wallet since such products are more expensive. At the same time, Aldi has a very affordable LiveGfree product line, including pancakes, pretzels, cookies, gluten-free pastries, and pasta mixes.

Grocery: Aldi offers the best prices for cereals, sauces, as well as other goods from the category of groceries.

Dairy products: milk, cheese, butter, or yogurt are sold at very competitive prices that other supermarket chains cannot compete with.

Products of Aldi partner brands: 90% of the products on the shelves are brands that you will not find anywhere else. These products are identical to their counterparts with well-known names but cheaper, so you can significantly save on them.
Now you know the ABC of doing shopping at Aldi. Take these recommendations into account and have a profitable purchase!