You may be bored with daily cooked rice in your meals, and thinking of trying something new.
Here we bring you a delicious Asian dish i.e. "Sticky rice", also known as Glutinous Rice or Sweet rice is the main food in Asian Cooking.
It has a unique, sticky texture and sweet flavor making it a delightful dish that you can serve with a variety of side dishes. 
It Serves as a base for both spicy and sweet dishes, You can add your favorite ingredients for a new taste.
In this exploration of what to Eat with Sticky Rice, I will show you 20 amazing side dishes and cuisines to serve with Sticky Rice and also put qualities like (rich, chewy, and comforting) of this everyone's favorite grain.
1. Understanding Sticky Rice:
Before going into the delicious details, let us understand what is sticky rice exactly.
 The sticky rice Scientifically known as Oryza Sativa has higher starch than regular rice. This Starch manages the rice's stickiness when cooked.
Here is the recipe to cook Sticky Rice:
Take rice in a bowl and add maximum water

 soak for overnight

The next day, drain water from the rice

Place the rice into a cotton cloth

Then put the rice in a steamer and cook for 30-40 minutes.

 Keep the sticky rice in a steamer to prevent drying until you serve it.
And your sticky rice is ready to serve with any side dish which we are going to explore
Sticky rice is the main ingredient in Asian cuisines like sushi, dumplings, and sweet treats.
However, its cooking style reaches worldwide.
2. Asian Cusine to Eat with Sticky Rice:
2.1 Thai Mango Sticky Rice:
Let's begin our delicious journey with this Thai dessert.
Thai mango sticky rice with ripe mango slices adding a sweet taste. You can top it with coconut cream and sesame beans. This dessert will give you a yummy texture and flavor.
2.2 Sticky Rice Dumplings:
This is a traditional Chinese dish with sticky rice, meat, fresh veggies, sauce, and cream. You can wrap it in banana leaves and then steamed, a version of spicy and sweet.
You can have this recipe in your meal or main course with spicy salsa on the side.
2.3 Sushi Rolls:
Sticky rice is the base of sushi rolls whether it is nigiri or maki rolls. Sticky rice holds the rolls in its shape and gives tasty sweetness to the fillings.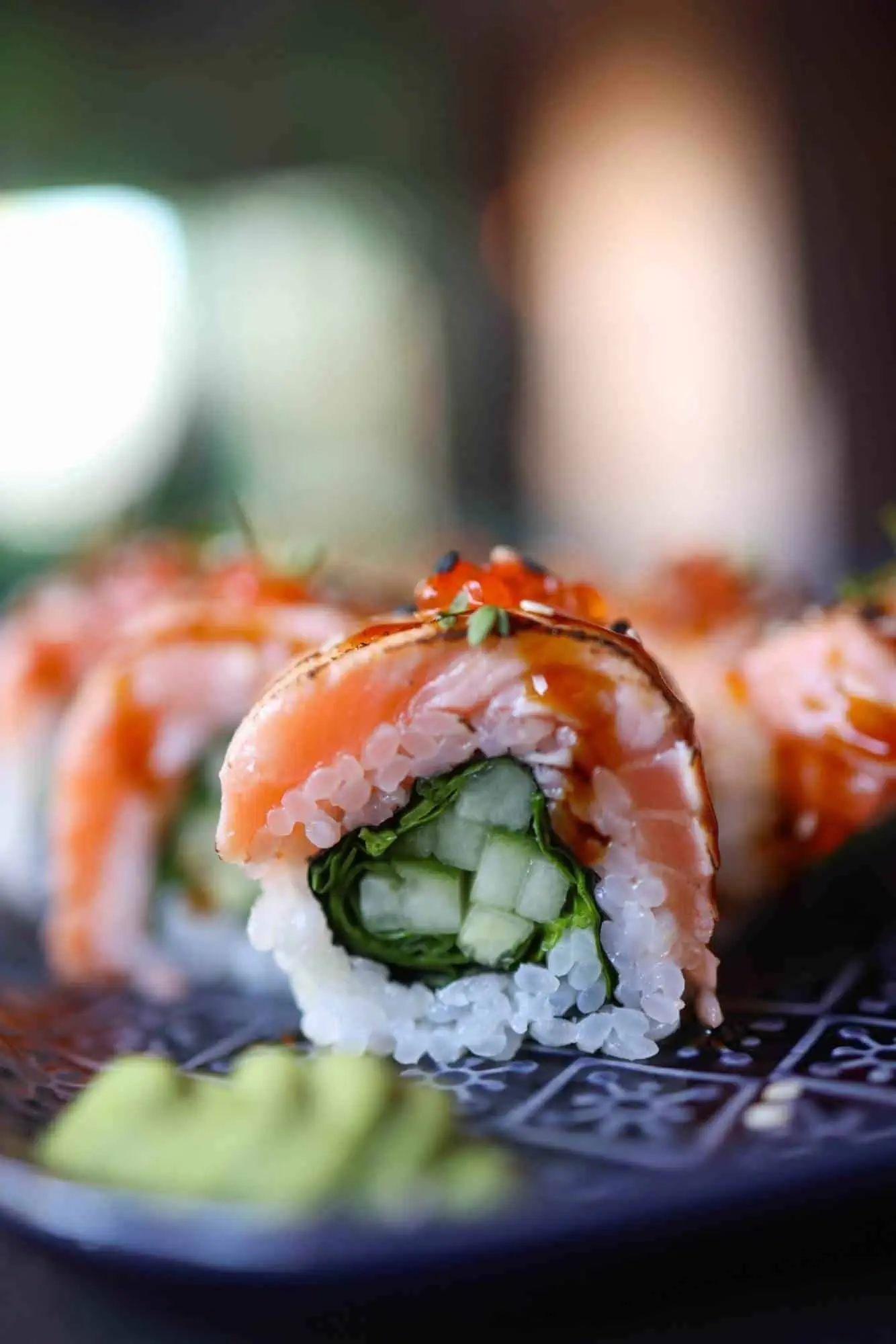 2.4 Laotian Sticky Rice:
In Laos, they use Sticky rice as a dietary food and serve it in bamboo baskets. You can enjoy it with many side dishes like grilled chicken, vegetables, and spicy sauce.
2.5 Japanese Mochi:
This yummy rice Cupcake is made from sticky rice and comes in many shapes and flavors. Kids will love it, and it can be served at kids' parties and birthdays.
Simply, fill this cake with cream, chocolates, sweet bean paste, and cherries. This Japanese Mochi will give you a unique idea of making a cake, especially for children.
2.6 Filipino Sticky Rice Cakes (Biko):
Filipino cakes are beloved desserts made with sticky rice, brown sugar, and coconut milk
Baked or steamed and topped with a creamy layer gives a delicious cake.
2.7 Korean Rice Cakes:
Everyone has tasted Chinese and Japanese food, have you ever tried Korean dishes? If not then you must try this Korean rice cake, You will experience a new taste. 
Korean rice cake is made from sticky rice and can be available in different shapes, sizes, and flavors. Koreans use this cake from spicy to sweet rice cakes. 
3. Tasty Delight to Eat with Sticky Rice:
3.1 Stuffed Sticky Rice Balls:
I know most of you have heard about this dish in Doremon Cartoon, I am also one of them.
When I was watching Doraemon I always wanted to taste rice balls and to know how it makes exactly. Finally, I got this recipe, Sticky rice with a mixture of chicken, vegetables, sauces, and mushrooms.
For binding you can warp it into bread and make small balls then steam it. Try these yummy balls in your breakfast or you can serve them as a snack for your kids.
3.2 Lao Sausages: 
In Laos, sausages er served with Sticky rice, made from ground pork with herbs and spices.
Lao Sausages can be a perfect side dish with sticky rice for a spicy and tasty flavor.
3.3 Thai Sticky Rice with Grilled Meats:
Thai sticky rice with meats is my favorite street food, goes well with sticky rice, grilled pork, and spicy sauces. Thai street food is a satisfying and delicious meal and the perfect side dish.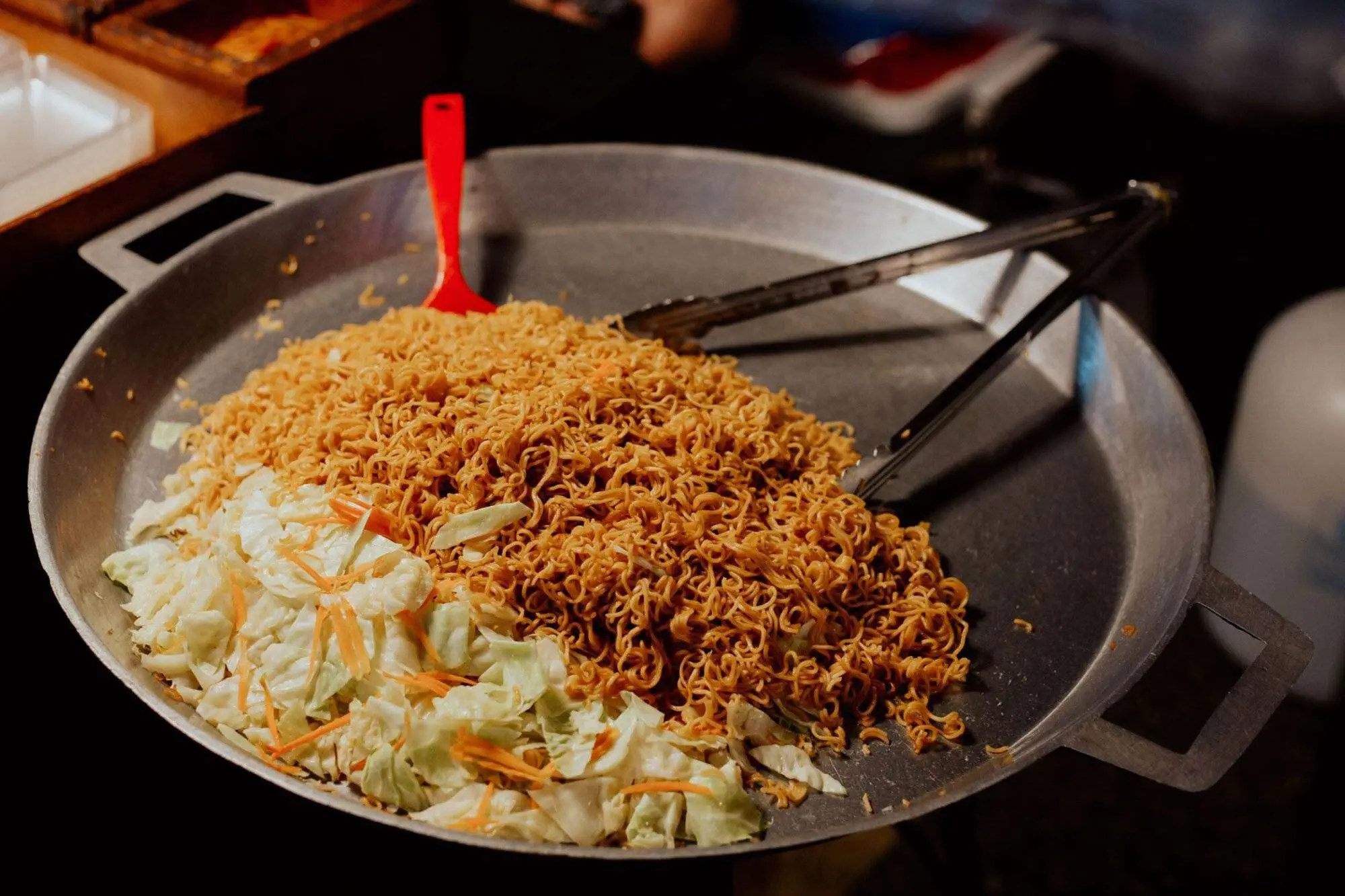 3.4 Sticky Rice Dumplings in Red Bean Soup:
It is a Chinese dessert, filling Sticky rice dumplings with red bean paste and served warm, making a comforting treat.
3.5 Korean Bibimbap:
Bibimbap is made with white rice but for a change, you can replace it with sticky Rice. Glutinous Rice adds a delightful stickiness that sided well with fresh vegetables, meat, and sauce.
3.6 Vietnamese Sticky Rice Rolls:
These Rolls are Vietnamese sticky dumplings with grilled pork, veggies, cheese, and shrimp. You can dip these rolls in spicy and sweet sauces, they are a tasty snack.
3.7 Chinese Glutinous Rice Balls:
Chinese street food is an all-time favorite if you are a Chinese lover and want to explore something new. You must try these Chinese sticky rice balls which give you a mouthwatering flavor.
They are triangle-shaped dumplings with some ingredients like pork, mushrooms, and chestnuts. They are boiled and wrapped in bamboo leaves. If you don't have bamboo leaves you can go with bread.
3.8 Green Papaya Salad:
How to Make Thai Green Papaya Salad
Preparation:
Cut the carrots and green papaya into an extremely thin. You can get this Julienne peeler from Amazon.
Cook the peanuts in a hot pan till it is brown
Cut beans into 1-inch pieces.
1 spoon of lime juice, thin garlic, and diced chopped chilies and cilantro.
Gather the remaining ingredients.
Make The Dressing of Green Papaya Salad
Stir the ingredients together in a small bowl to make the dressing.
2 tablespoons vegetable oil
tablespoons of freshly squeezed lime juice
1 or 2 teaspoon dark soy sauce
1 teaspoon fish sauce
2 teaspoon palm sugar
½ teaspoon minced garlic
1 finely chopped Thai bird's eye chili
½ teaspoon salt
3.9 Shredded Fried Pork:
Shredded fried Pork rice is an easy and quick recipe, just put all the leftover things from the fridge and cook it together. You can utilize whatever you have like cooked chicken, meat, and Chinese sausage for extra spicy.
A variety of ingredient options
Eggs
Scallions (green onions) as well as yellow, white or red onion
Peppers, hot or sweet
Peas or corn
Meats: your choice!
You can add flavors like spicy sauce, red pepper,  garlic & ginger paste, olive oil, black pepper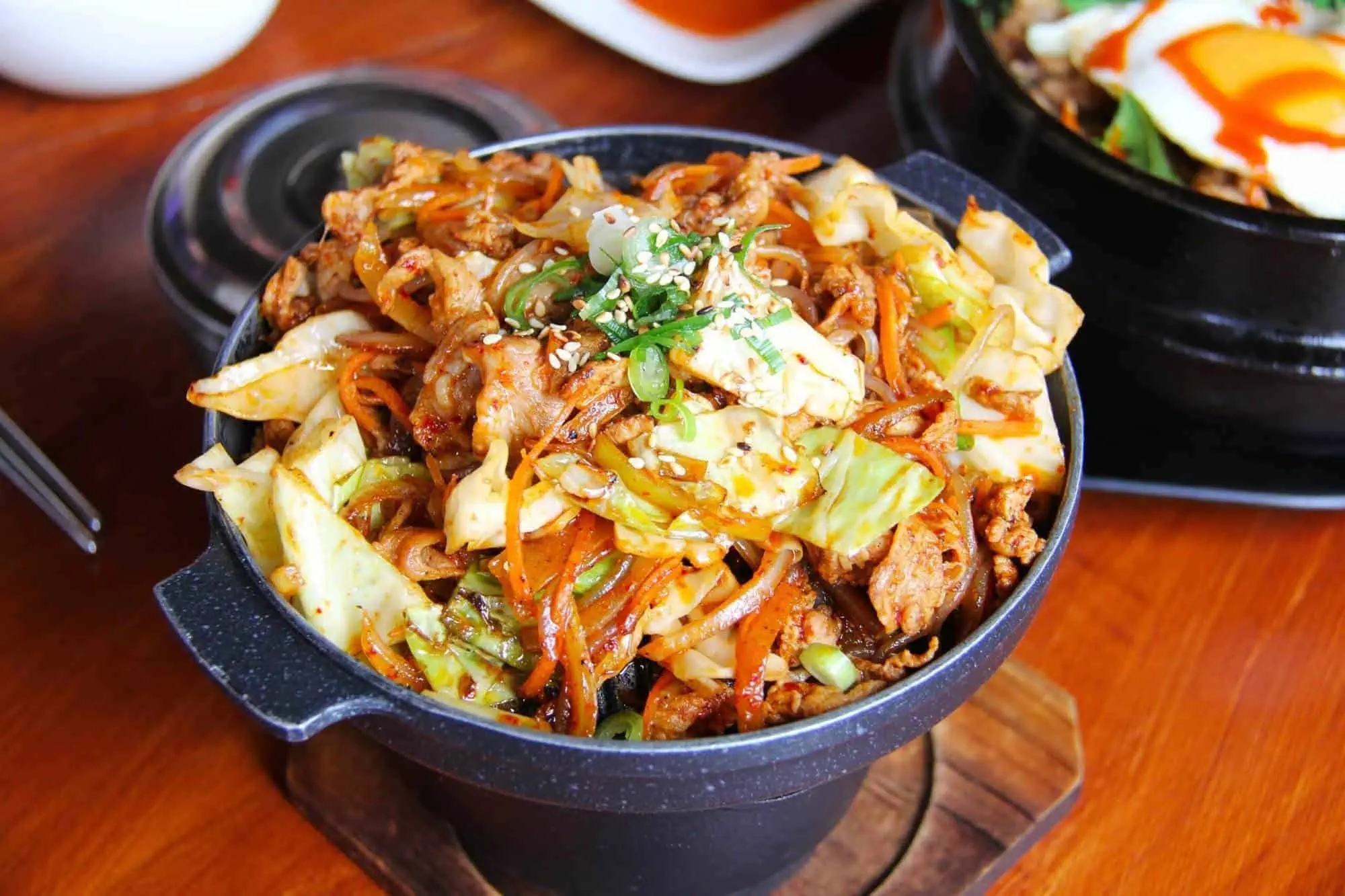 3.10 Deep Fried Mackerel:
Deep-fried mackerel with sticky rice is a unique flavour and dipping with a spicy sauce creates a delectable taste.
Here is the recipe
Ingredients
Method
Heat the pan with medium heat with cooking oil then add diced garlic, chilli, and onion and cook for a minute.
Add egg and use a spatula to scrape the egg to break, stir for a second
Add rice, mackerel, sugar, fish sauce, magi sauce., Stir until all ingredients mix well.
Ready to serve with cucumber and on top with shallot, green onion, and cilantro.
3.11 Stir Fried Vegetables:
When you have nothing to cook then you can go with this recipe, will give you a tasty flavor of sticky rice and add the fresh flavor of vegetables to your meal.
Here are the Ingredients
tablespoons vegetable oil,
broccoli: 1 Cup crowns and stems
chopped carrots: 1 cup
1 cup shredded cabbage
Diced zucchini: 1 cup
cup of ½ chopped bell pepper cut into 1-inch pieces
1 cup frozen shelled edamame or peas
3 large eggs, beaten
Salt and freshly ground pepper, to taste
Take cooked and cooled white or brown rice of 3 cups
1 tablespoon peeled and minced fresh ginger
2 teaspoons finely minced garlic
soy sauce of 1/2, for extra spicy
1 tablespoon sesame oil, regular or spicy
For garnishing thinly chopped green coriander.
4. International Fusion to Eat with Sticky Rice:
4.1 Sticky Rice Sushi Burrito:
The mixture of sticky rice and burritos has given a delicious combination. Adding sticky rice as a base, You can make Sushi burritos with many fillings and sauces. 
4.2 Sticky Rice Salad:
If you are on a diet and are not allowed to eat rice, you can replace it with brown rice. Make a healthy Salad, mix all the vegetables, and paneer with sticky brown rice, and dress with your choice of sauce. Trust me it will give you a healthy satisfying meal.
4.3 Sticky Rice and Mexican Ingredients:
Explore the mixture of sticky rice with Mexican flavors and add grilled meats, beans, avocado, and salsa. The rice's stickiness goes wonderfully with the texture of the Mexican Style.
4.4 Sticky Rice Suchi Pizza:
As you know pizza is the most loved food by many, try this Asian style Pizza for a unique taste. Sticky Sushi Pizza is an easy and quick recipe. Combine both into a sushi Pizza. Spread Sticky rice as a base, and add Suchi toppings, cheese, and mayo sauce for a yummy Pizza, make your weekend more enjoyable with this Pizza.
5. Dessert to Eat with Sticky Rice:
5.1 Sticky Rice Puddings:
In Southeast Asia, Dessert is served as a side dish with any meal, made with sticky rice, coconut milk, and sugar. Sweet dessert is creamy and soft, making a complete meal.
5.2 Sticky Rice with Coconut and Mango:
We have seen this earlier, You can also serve it as a dessert with mango slices and coconut cream.
5.3 Sticky Rice With Ice Cream:
Ice cream is everyone's favorite, so add this new type of Ice Cream to your Menu, Just top a warm of sticky rice with a scoop of Ice cream and taste this hot and cold contrast dessert.
5.4 Sticky Rice Custard:
In addition, Replace your fruit custard with Sticky rice custard, Spread creamy custard over hot sticky rice for sweetness and lavish taste with the stickiness of Rice.
5.5 Black Sticky Rice Pudding:
Black sticky rice pudding is naturally sweet, it has both fiber and antioxidants which makes your pudding enjoyable to eat sticky rice. You can cook Thai black sticky rice in the slow cooker and taste the unique flavor of sticky rice with coconut milk.
Ingredients
1 cup black glutinous rice, soaked overnight
1/4 cup brown sugar
1/4 teaspoon salt
Take 1 1/2 cans 20 1/4 about coconut milk,
1 1/2 cups water
3 large eggs
​For Garnishing, you can take 2 tablespoons of fresh cream

By Milford Hughes/ Pexels Copyright: 2021
Conclusion 
The Asian-based Sticky rice gives us a new style of Cooking and a delicious combination, it is beloved by many all over the world with its unique textures and flavors. It also found that you can make both spicy and sweet dishes.
From Thai mango to Chinese dumplings and many more to go. As you explore your delicious cooking journey with sticky rice whether you are exploring Asian, Mexican, Korean, or Chinese recipes or experiencing an international combination, you will find that this glutinous rice offers various cooking tips for creative and tasty meals.
So, Take the experience of sticky rice, and turn your taste into a rich, soft, yummy, and loving delight which brings you to the world of cooking style.

Myself Farheen Naaz sheikh, I hail from Nagpur Maharshtra. I have completed my education from Nagpur University. After my education I worked in IT sector around 1,2 years, after working in It sector I decided to move forward my career in Digital Marketing , for reason of I went through some digital marketing internships.
Talking about my skills, I have good communication skills, excellent in content writing and willingness to learn new things, one more skill is there, management and team work.