Like your bike is a reliable companion through all your journeys, two-wheeler insurance is carefully designed to be your bike's ideal partner. Two-wheeler insurance protects you against damages caused to you and third-party. As per the latest Motor Vehicle Act, it is also mandatory to have a two-wheeler insurance. You can buy bike insurance online as well as offline and ensure the safety of your vehicle. Online bike insurance is offered to rid the customers of long queues while providing smooth and hassle-free transactions.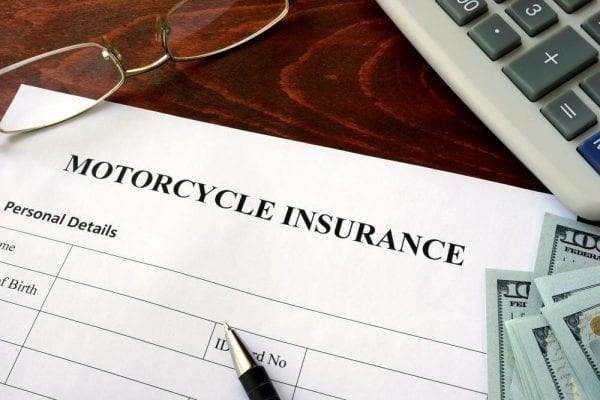 Why is two-wheeler insurance for riders essential?
Avoid financial losses–Bike insurance protects you from financial losses due to unforeseen accidents

Expressly mandated – Traveling without a legitimate insurance policy for two-wheelers is prohibited by law

Peace of mind – Being prepared emotionally and for the worst-case situation gives you a feeling of calm

Personal accident cover – Stay covered by accident-related medical costs
You can conveniently purchase bike insurance online. Many companies in India provide online plans to cover financial risk resulting from any mishappening. Still not sure?
Here are some of the advantages you can get by buying bike insurance online:
Buying bike insurance online will reduce paperwork and relative processing time. You can purchase a policy online safely. You can directly contact the authorized personnel of the insurance company in case of a query. 
Purchasing bike insurance online provides you with the option of selecting an appropriate plan. You must compare various policies available online from different insurance companies and pick the one befitting your needs. By doing so, you can learn your policy's merits and demerits and objectively compare the premium prices.
select your Cost-Effective Policy
The cost of processing bike insurance online is less due to various factors. Offline policy purchase usually involves an agent or middleman whose brokerage is also included in the premium you pay to your insurer. Such charges are excluded when you buy bike insurance online. Sometimes, insurance companies also offer discounts online.
You can easily renew bike insurance online with a few steps. Besides, there is no hassle of paperwork involved in policy renewal. All the documents can easily be uploaded online. You can also ensure safe premium payments by selecting your preferred mode.
Apart from the easy online renewal of bike insurance online, you can switch policy from one insurance company to another. If you want to upgrade or take benefits of other insurer's policy, you can change with the help of minimal paperwork.
Safely Buy Online Two-Wheeler Insurance
Although it is mandatory to carry insurance as per government rules, you should also recognize its importance for various other benefits it offers. One of the main reasons anyone should have insurance is to cover themselves from the risk of third-party liability costs.
Buying bike insurance online is simple and easy. Before purchasing an insurance contract online, it is best to research all the options available.
You can check out reputable insurers like Tata AIG that offer comprehensive bike insurance online. The insurance plan will help you mitigate the significant costs caused due to a mishap. Tata AIG also offers various rider options that can enhance your basic cover. Along with this, they also provide a cashless repair facility and 24×7 trustworthy customer services!
Buying bike insurance online has multiple benefits to suits your needs. You can learn about them online or by visiting your preferred insurer's website.
Bike insurance will safeguard your vehicle and you against uncertain circumstances.