In today's digital world, the entertainment and communication needs of people are fueled by three things: mobile phones, internet and cable television. These things keep everyone updated and entertained. They are "must-haves" in every home.
One of the fastest expanding internet and cable TV service providers in the US today is Spectrum. The brand's goal is to establish the best quality services through exceptional communications and entertainment products. Spectrum serves almost all states in America, covering both household and business consumers.
This post will discuss why you should get Spectrum bundle packages for optimum internet connection.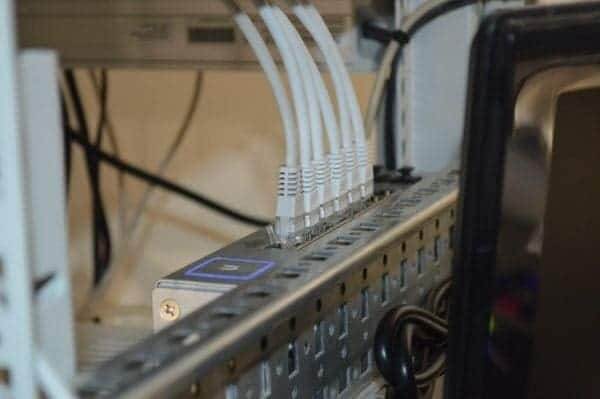 Choosing A Package: Is It An Excellent Idea?
Before tackling the reasons you should consider getting one of the Spectrum bundle packages, it's essential to understand why choosing a package is a good idea. The truth is that there are innumerable benefits that come from bundling internet and TV services, especially if you select a reliable service provider like Charter Spectrum. A package actually lets you enjoy the internet and television at a discounted price, not to mention the many excellent choices from the Spectrum TV channel lineup.
Going for bundled services, like Spectrum's silver package, usually results in a better deal. Who wouldn't enjoy adding perks that sweeten the deal you have chosen?  Getting more for less is attractive, especially if you compare it to the amount you'll pay when subscribing to these services individually from multiple providers. It will not only save you a significant amount of money, but it also makes the entire deal more worth your hard-earned money.
Here are some reasons why you should opt for a Spectrum bundle package:
Enjoy High-Speed Internet Connection
You can't go wrong with Charter Spectrum's Internet package if fast upload and download speeds are what you're looking for. It's one of the largest Internet service providers in the US. It has a name to protect, so they've invested a lot of money into their resources to provide the highest satisfaction to their customers. You can expect an impressive internet connection speed all the time. You'll definitely get more for less with the affordable Spectrum Internet prices that are offered.
Save Money With Spectrum's Triple Play Package
With its primary aim of providing greater value to subscribers, Spectrum combines two or more services through bundle packages. It opens new avenues for customers like you to save money with different options to choose from. Spectrum's triple-play package, for instance, lets you enjoy multiple services, such as voice, TV and internet, while paying a single bill. It takes away the unnecessary hassle of having to pay different bills from multiple providers.
With Spectrum bundles, you get quality services from only one provider instead of facing the inconvenience of dealing with multiple vendors. It's not only money you're saving here, but also time and effort. Additional features and perks also come with these bundles, which increase the value you get from your subscribed services. Since there's no need to remember paying different bills each month, you're eliminating any risk of late payments. Think of how good it feels to experience that same kind of peace of mind while enjoying high-speed Internet and a huge selection of channels and TV shows that you can binge on at home.
Spectrum Can Buy The Contract You Have With Your Existing Provider!
Those who are currently tied to a long-term contract with a different provider will surely find this beneficial. If you've grown tired of the contract you have with another provider, which charges you a monthly fee for a substandard product, Spectrum can help you get out of your contract. Don't you think it's about time to stop paying internet bills for subpar customer support, spotty connections and slow speeds? 
Chances are it's the early termination fee that's holding you back. If you decide to get one of Spectrum's bundled internet packages, they're willing to buy your existing contract to help you finally get rid of your old provider. All you need is to get in touch with Spectrum, provide the necessary information and they'll be the one to take care of the termination fee.
No Data Caps
Do you know what's one of the best kinds of "no" you'll ever hear in your life?  It's your internet service provider saying that they won't charge you or throttle your speeds because of limited use of data. The unlimited data from Spectrum is surely a dream come true for people who work from home or even those who download movies and share huge files every day. The 1TB of data that most ISPs offer is usually more than what most people need, yes, but doesn't "unlimited" sound better to you?
Free Internet Modem
Another perk of getting Spectrum's bundle internet package is the free modem that comes with your subscription. Each of their internet deals incorporates a complimentary modem, which, of course, is fantastic as it will save you a lot of money. As you probably already know, some service providers actually place equipment lease charges for any device they offer as part of their subscription. That expense accumulates quickly despite the charge being only a few bucks each month.
Spectrum Is Quick To Resolve Problems
Spectrum has a helpline for customer support, where a dedicated representative actually offers the help a client requires. It's part of the company's goal of making sure that customers don't experience the hassle of having to contact different people for a question or an issue. You can also contact Spectrum via live chat or email and still expect a prompt response.
Conclusion
It's not easy to select an Internet service provider that you can trust when you're looking at a long term commitment. A lot of people feel helpless after finding themselves stuck with poor internet connectivity. The reasons you should get a Spectrum bundle package, such as discussed in this post, should be more than enough to convince you to consider this option. Amazing speeds, excellent features, free perks, contract buy-out and a contract-free internet connection–what else could you ask for?