Just about everyone knows that drinking coffee has many health benefits. Coffee has antioxidants and research has shown that drinking coffee is great if you want to prevent weight gain and diabetes. But these health benefits become futile if you add spoonfuls of sugar to every cup. So to keep the benefits of coffee while still having the chance to enjoy it, in this article we talk about … ways you can use to sweeten your coffee without sugar.
Agave
Agave nectar is a natural sweetener extracted from cacti. For the longest time agave, nectar was famous among health enthusiasts but has fallen into disfavor because of its high levels of fructose. However, agave nectar also has a low glycemic index.
In research with patients with type 2 diabetes, investigators found that a high glycemic index played a part in the disease. There is however a lack of conclusive findings on whether or not fructose poses any health problems. So for now it appears like agave deserves to take its place back into the limelight. 
Honey
People usually assume honey is for tea and sugar is for coffee because it's stronger, but the truth is honey can taste just as delicious and sweet in coffee. The number of health benefits honey has made it worth incorporating it into your diet, even if you don't want to add it to your coffee you can add it to the monk fruit allulose blend recipe when you try it out.
Local pure honey helps prevent any allergies and also serves as a natural source of antioxidants and energy.
Stevia
Stevia is promoted as a sugar substitute, which makes many people think it's an artificial sweetener, but in fact, it isn't. 
Although it usually comes in a powdered form, Stevia is a derivative from a plant called the Stevia rebaudiana. This plant is native to Paraguay and Brazil. Dissimilar to a majority of sugar substitutes, Stevia does not leave a funky aftertaste behind. The chances of mistaking it for something other than sugar are possible.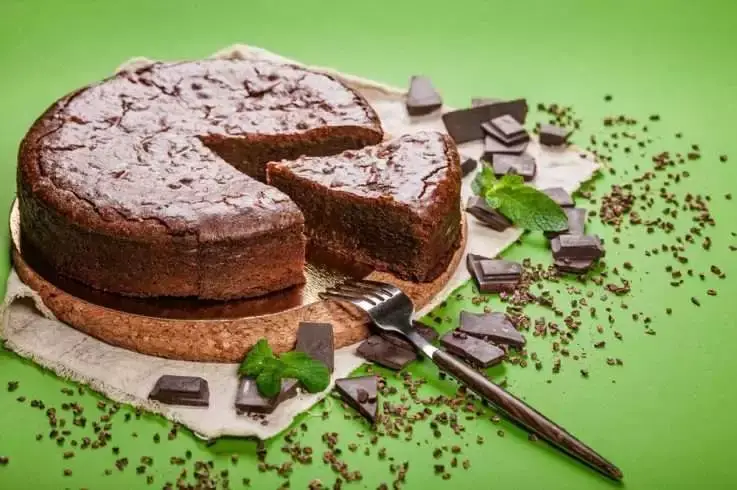 Coconut sugar
Coconut sugar is a great alternative to white sugar and brown sugar, as it has a low glycemic index and is less processed. It is made from the sap of the coconut palm tree. Coconut sugar has a mild caramel flavor which makes it a great addition to coffee.
Maple syrup
A slight amount of maple syrup can add a delicious sweet flavor to your coffee without adding extra calories. Maple syrup also adds an extra layer of flavor that goes well with coffee, especially if you like sweet-tasting coffee. 
Dates
Dates are another way to add a sweet flavor to your coffee without adding extra calories. However, they can have a strong flavor so you will want to use them sparingly. It is best to soak the dates in hot water first before adding them to your coffee. That will help them blend in more easily and also release some of their natural sweetness.
Cocoa Powder
Cocoa powder is another great way to add a sweet taste to your coffee without adding extra calories. Cocoa powder can be mixed with some low-fat milk for a delicious mocha-like drink. You can also use cocoa powder as an ingredient for making homemade chocolate-flavored coffee or tea.
Cinnamon
Cinnamon is a fantastic way to add some sweetness to your coffee without adding any extra calories. Cinnamon has a sweet flavor and is also believed to help stabilize blood sugar levels, so it may be particularly beneficial for diabetics. You can purchase cinnamon in either ground or stick form. It will add a flavor to your coffee that you are not likely to get from sugar or artificial sweeteners.
All of these ingredients will help you keep your coffee sweet without adding any unnecessary calories. You should also use sugar substitutes if you need to reduce the amount of sugar in your diet but still want to be able to enjoy sweetened coffee every once in a while.
Fat-Free Half and Half
Fat-free half and half is another way to add flavor to your coffee without adding lots of fat or calories. It can be used in place of whole milk or even cream. However, it is important that you use it sparingly, as using too much can harm the taste of the coffee. Fat-free half and half is also a great way to add flavor to other types of drinks as well, such as tea or hot chocolate.
Creamer Packets
Coffee creamer is another way to add flavor without adding any fat or calories. However, you will want to be careful when using this product as it can be very high in sugar. You should always check the nutrition label on the package before using a cream-based coffee creamer. Some brands are relatively low in sugar and fat, while others are not so good for you. Creamer packets are great for use in an office where you need to make coffee quickly and don't have time to measure out cream or milk.
Low Fat Milk
Milk is another way to add flavor and body to your coffee without adding lots of calories. Whole milk contains more calories than skim milk, but skim milk also has a slightly watery taste, so some people prefer whole milk instead. If possible try mixing whole milk with skim milk for a better-tasting drink that has fewer calories than either type of milk alone.
Nonfat Milk Powder
Nonfat milk powder is another way to add flavor and body to your coffee without adding lots of extra calories and fat. Nonfat milk powder can be found at most grocery stores and is usually located in the baking section rather than the dairy section. You will want to make sure you purchase nonfat milk powder that doesn't have any sugar added as some brands contain as much sugar as regular chocolate-flavored nonfat milk powder. Also, be sure you purchase nonfat milk powder that doesn't contain any artificial sweeteners or other additives such as corn syrup solids or silicon dioxide.