How to tie a noose is a concern of much pragmatism and practicality. Knotting has been with human civilization since time immemorial. Of all the various types of knots, the noose knot is one of the most well-known and controversial knots in the world.
Unlike conventionally negative connotations associated with the noose knot, what is crucial to note is that it can also be used for practical purposes such as securing a load, hoisting a heavy object, or even climbing.
We will cover everything from the history and symbolism of the noose knot to its practical applications, including alternative knots for camping, fishing, and other outdoor activities.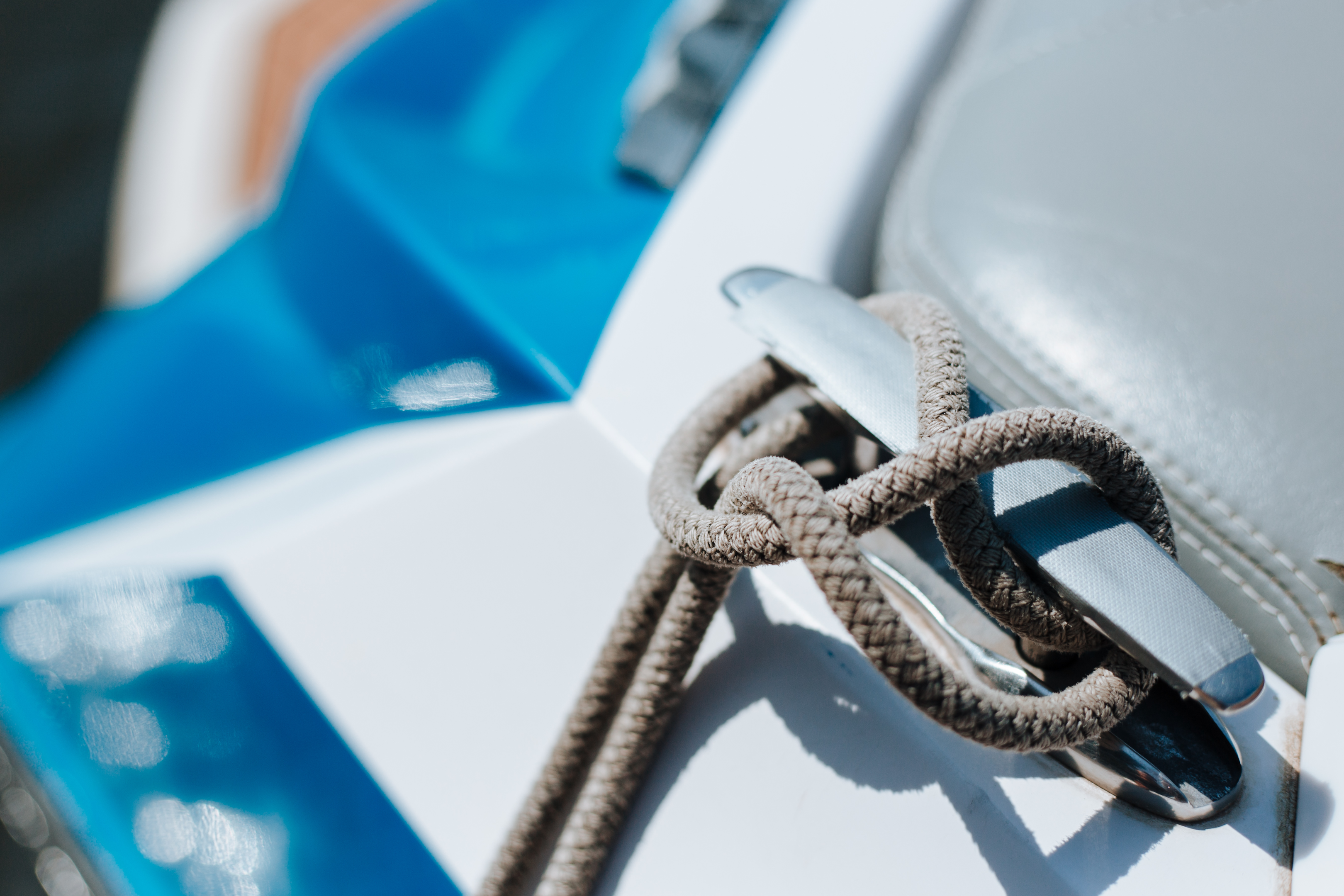 In addition, we will provide tips and precautions for handling nooses and other knots safely, as well as discuss the noose knot's role in justice, including its use in hangings and executions.
No matter if you're a newbie or an experienced knot-tying genius, this article is your ultimate guide and friend to conquering the art of knotting and taking on the complex nature of the noose knot.
1. What is a Noose?
A noose is a specific type of knot. It forms a loop with a sliding knot that has the mechanism to tighten itself when it is pulled.
It is used for various purposes including but not limited to securing objects, hoisting loads, or activities like climbing where non-slippage is of the absolute essence.
However, it's more commonly known for its use in executions, hangings, and as a symbol of lynching and racism.
1.1. History of the Noose: Tracing the Origins
The history of the noose dates back to ancient times when it was used as a hunting tool for capturing animals. Over time, it became a widely used knot for various purposes, including fishing lines, sailing, and construction.
However, the noose knot is also intertwined with a dark history of violence and oppression. The knot has also been put to use for punishment as well as oppression.
Its presence and use in contexts of monarchical justice, Caribbean slavery, and the era of slavery in the New World, rendered it a powerful tool that absorbed various meanings.
1.2. Meanings Associated With the Noose Knot
Its use in contexts of Caribbean slavery, and during the era of slavery in the New World, as a means of terrorizing and controlling enslaved individuals have brought the noose knot ill-repute but with much cause.
In other contexts, however, it has had a different history. In Japan, some martial arts forms involve the noose knot. In this situation, the knot acts like a cultural artifact. 
Today, both negative and positive contexts exist for the noose knot. It is crucial to use this knot responsibly and respectfully and to reject any association with violence or hatred.
2. How to Tie a Noose: 
A Step-by-Step Guide for Beginners
Tying the perfect noose knot is an essential skill for various purposes, from camping and fishing to rescue situations. While it may seem complex, with some practice and patience, anyone can master this knot. Here is a step-by-step guide for beginners on how to tie the perfect noose knot:
2.1. Step 1- Choose the Right Type of Rope
While learning how to tie a noose knot, the kind of rope used for the noose knot is important. One must always look for a strong and flexible rope that shouldn't be too thick or too thin.
2.2. Step 2- Creating the Loop
The loop should ideally be created in the middle of the rope. Now, this is when you make sure the loop has enough space to tie around the object you want to knot. The use of the dominant hand to secure the loop is important here. 
2.3. Step 3- Formation of the Second Loop
Next, create a second loop by bringing the free end of the rope around and hanging it behind the original loop.
Pass the free end through the original loop from the front and then bring pull it around and pass it through to attach the second loop from the back. Adjust the size of the second loop as needed.
2.4. Step 4- Tightening of the Knot
To create and wrap the noose, pull the free end of the rope to tighten and wrap the second loop around the original loop.
The loop you created in Step 2 will now form the noose. Adjust the size of the now-formed noose by pulling on the free end of the rope.
2.5. Step 5- Testing the Knot
Before you tie the hangman's knot using the noose knot, it is important to test its strength and security. Gently pull the neck knot to make sure it is tight and secure. If the knot slips or comes undone, untie it and start again.
With some practice and patience, anyone can learn how to tie the perfect noose knot. Remember to choose the right rope, take your time, and adjust the size of two ends of one end of the tied noose as needed.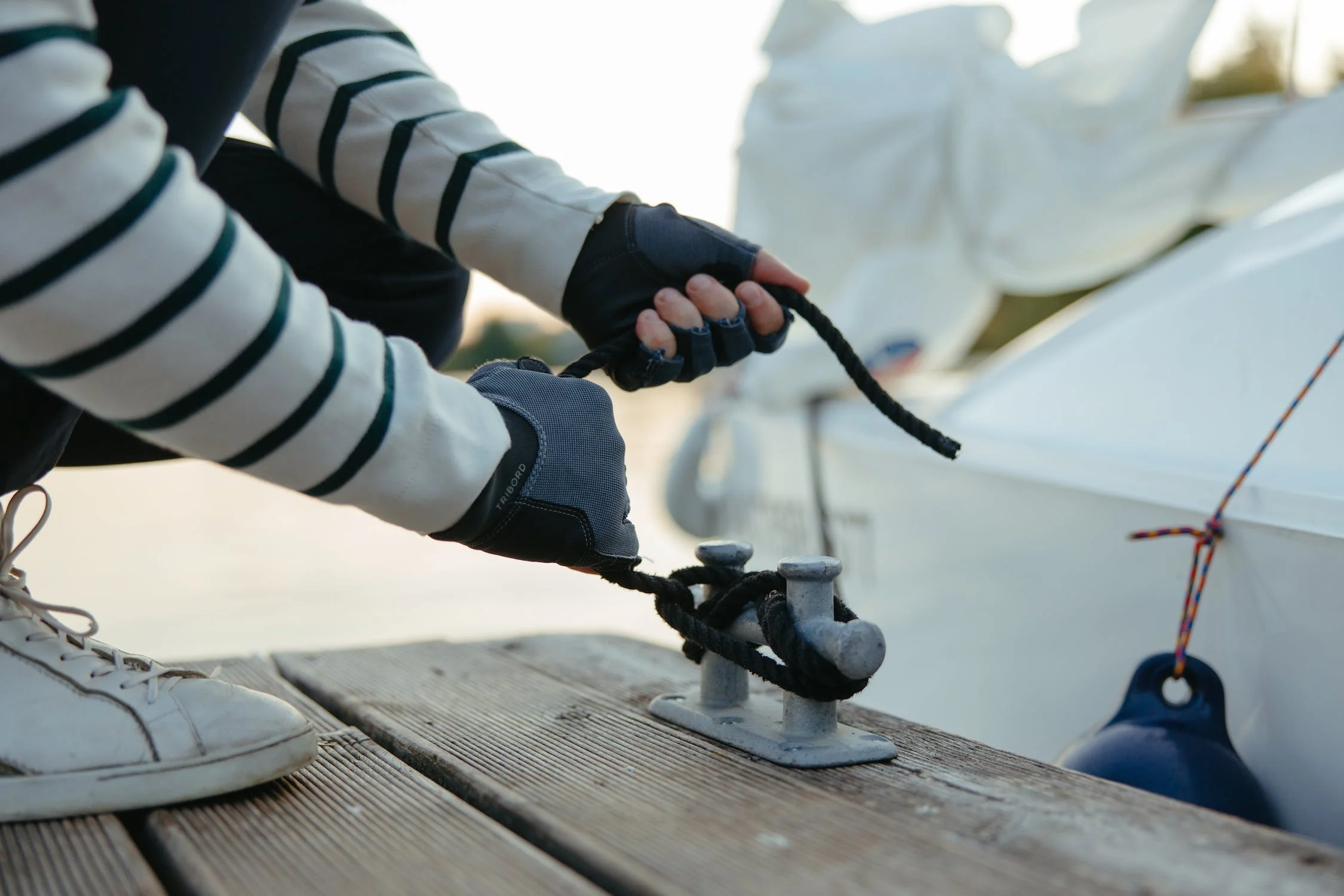 3. Other Types of Nooses
Besides the basic noose knot, there are various types of nooses, each with its own unique design and application. Some of the most common types of nooses have been discussed below.
3.1. Simple Noose
The simplest, most basic form of the noose is the patient zero of the various noose knots. This is where it all began. The mother of all noose knots! It consists of a simple loop in a rope.
The most commonplace use of the simple noose knot is for securing things or hanging light objects.
3.2. Sliding Noose
This type of noose can be adjusted in size by sliding the knot up or down the rope. It is commonly used in animal trapping and fishing.
3.3. Running Noose
Similar to the sliding noose, this type of noose can also be adjusted in size but is made by tying a simple noose on a rope that has both ends free. It is also used frequently in rope rescue operations.
3.4. Hangman's Noose
The hangman's noose as the name suggests has a somber past and historical connotation. Used across cultures for capital punishment, it is a conceptual and living testament to the darker aspects of punishment. 
It has become the site of debate and discussion of the proponents and opponents of capital punishment. The noose continues to bring to the fold various discussions about the nature of law, crimes, intent, and other related civic concerns.
3.5. Slip Noose
Can I hear a yeehaw?
For someone familiar with the ins and outs of ranching and cowboy culture, the slip noose won't slip through their attention. So, yes, If we say it has extensive use in the ranching industry, then even that would amount to somewhat of an understatement.
And let's not forget it is also called the lariat. If you are one to gallop about, mastery over the slip noose is a necessity.
3.6. The Bowline Knot
Tying the bowline knot is a piece of cake if you get the loop right. Forming the loop in the rope with the two working ends defines the knotting process and how it can be varied. 
Then one working end of the rope needs to be passed through the loop and back on top of the other end.  Finally, all that is left is to tighten the knot. This is carried out by yanking onto the wrapped standing end.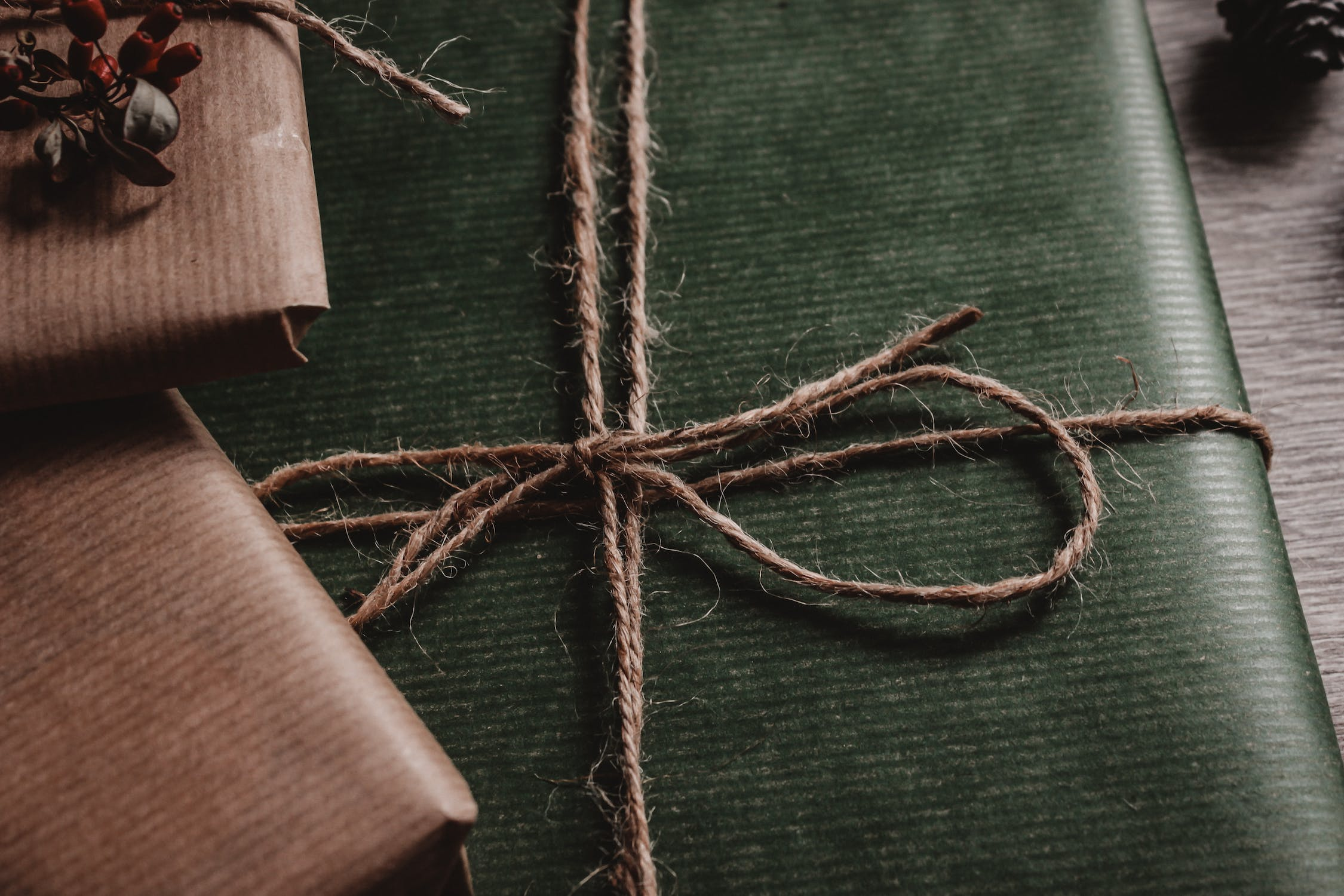 The bowline knot is a versatile loop knot that is widely used in various outdoor activities, from sailing and climbing to rescue boat operations and camping.
Adventure sports like mountain climbing, trekking, and rappelling have rendered this knot an indispensable asset. So, mastering the bowline knot is a must in the arsenal if you are someone who likes camping and outdoor activities.
3.7. Spanish Bowline
This is a variation of the bowline knot and forms a secure and non-slip loop. It is frequently used in climbing activities including mountain rescues and adventure activities.
In addition to these knots, there are many others to choose from, each with its own unique strengths and applications. By mastering many turns of these knots, you can expand your range of skills and be better equipped to handle a wide range of outdoor situations.
4. Alternatives to Noose Knots 
Beyond the noose, there are countless alternative knots that can be used for a variety of practical purposes, such as camping, fishing, and boating. Whether you are a seasoned outdoors person or a beginner, mastering these knots can be a valuable skill to have in your arsenal.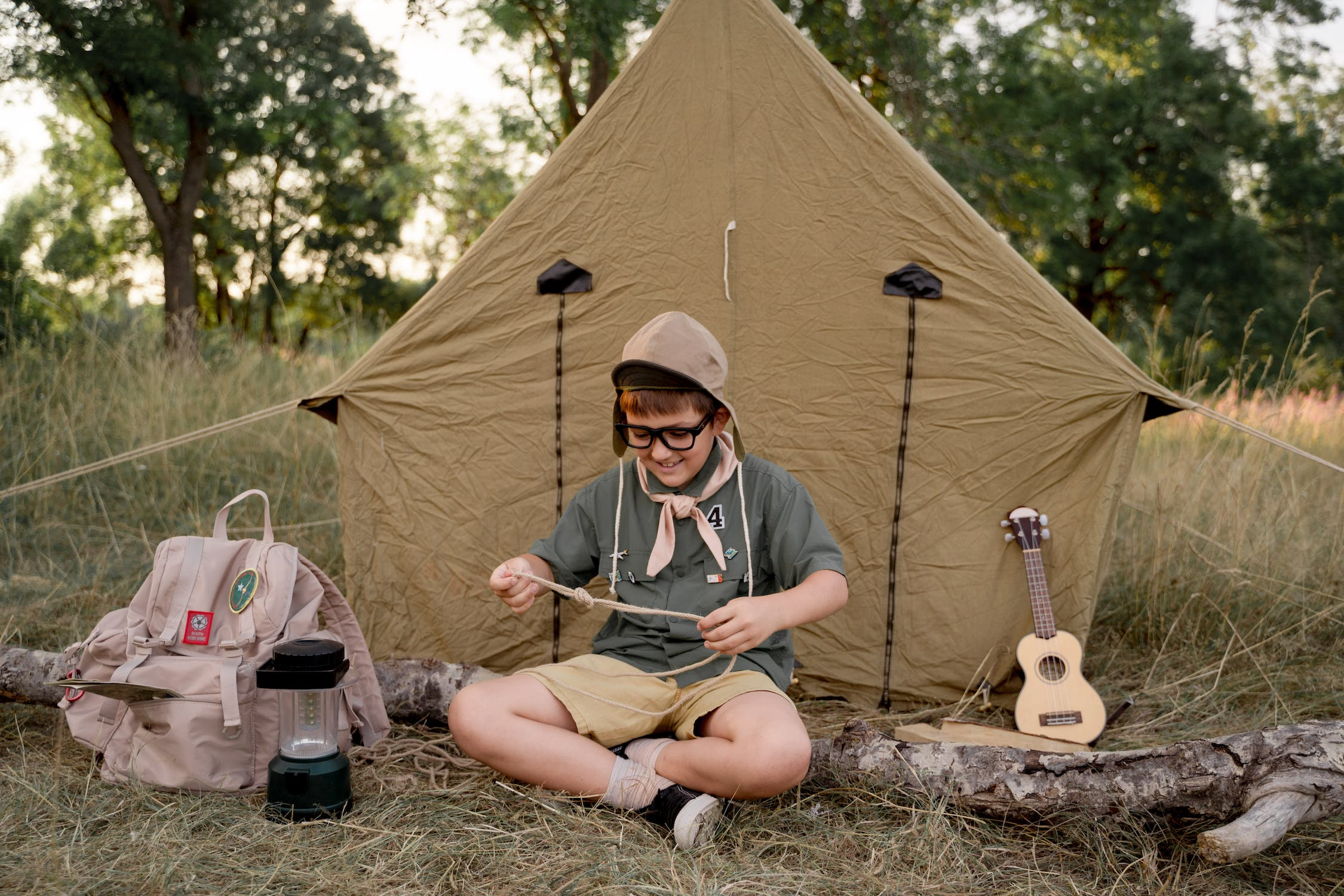 4.1. Taut-line Hitch
For camping enthusiasts and individuals seeking the thrill of outdoor engagements, apart from the bowline knot, there is the option of using a taut-line hitch. 
With its multiple loops that can be adjusted, this can be a lifesaver to balance the tension on poles or tarps. So, come rain come hail, nothing can stop you if you have the taught-line hitch in your arsenal.
4.2. Palomar Knot
Palomar knot is something of an expert-level skill used in activities like fish trapping. In itself, fishing is a sport as well as a delicacy. It is about mannerisms and patience; and the intangible lessons of life.
But one tangible tool to help you be a true fishing genius is the Palomar knot, which aids in attaching the lure/hook for the fish. Not only is it a potent skill to crack, but it is virtually slip-free. So, no need to worry that your lure will loosen up and drift away in the water.
With the Palomar knot at your behest, it is the fishing time at its best. Catch'em all!
5. Conclusion
In the current scenario, it is necessary to absorb and understand that the use of the noose is marred by its past usage and will continue to have to grapple with that. It will all boil down to the fact of how people evolve as a social complex and how they want to articulate crime and punishment.
However, its controversial history continues to be a subject of debate and reflection, as societies around the world grapple with the ethical and moral implications of capital punishment.
Overall, nooses have various designs and intended uses, each with its own benefits and potential risks. It is important to understand the proper techniques and safety precautions when using any type of noose knot.
With that understanding in the bag, you are all set to go!
For more informative content read How to Make a Bow out of Ribbon in 5 Easy and Simple Steps

Devarakonda Sreekanth has studied in Engineering from the Mining Department at a prestigious institution. He was born and raised in Kadapa, a city in Andhra Pradesh, India. He is working at Icy Tales as a brilliant content writer.
He finds the topics that are the most helpful and interesting for his readers. He is dedicated to creating informative content that attracts and helps readers with what they are looking for.