Another rule is being introduced in the US which may strongly affect the Indian situation of IT firms. US is trying to prevent IT firms in India from hiring professionals on H-1B and L1 visas. The Indian IT believes that this bill will not bring about any change in the root cause of the problem: shortage of STEM skills (or those in the areas of Science, Technology, Engineering and Math) . If the The 'H-1B and L-1 Visa Reform Act of 2016 in the US is passed, India is going to face a lot of problems.
"The common thread is that the bills focus on 'hire American first' …we believe their bill would harm the U.S. economy by unfairly restricting foreign-based global service companies and, equally important, creating tremendous difficulties for thousands of American business customers who need expert IT services support," said Shivendra Singh, Vice President and Head, Global Trade Development at Nasscom.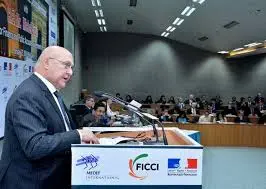 Shortage of Skills
Mr Singh has stated that Indian firms falls under the 50-50 cap and this bill will largely affect them. According to him the bill is not addressing the root cause of the problem prevalent in America – that is the shortage of STEM skills in America.
"This is the crux of the problem which goes relatively unrecognized in the current narrative," he said. He has also pointed out that the data from the U.S. Labour Department shows that there is a shortage of skilled people.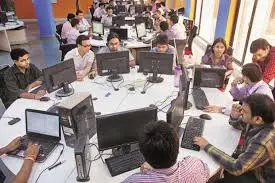 December 2015 Projections
According to December 2015 projections by the Department, employment of computer and information technology occupations will grow 12 percent from 2014 to 2024. But due to the shortfalls in STEM college graduates entering the STEM workforce, there could be 2.4 million unfilled STEM jobs in the US by 2018 – more than half of these vacancies will be in computer and IT related skills. Media reports say that there will be one million job vacancy in the field of computer programming by 2020.
"Temporary visas help U.S. businesses and other organisations access the specific type of support they require – where, when, and only for as long as they need it. This helps make Corporate America more competitive," Mr. Singh said.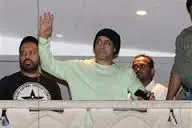 Prefer Locals
It is not that companies do not want to hire locally. It is just that the companies spend money to send their employees to work in US. Mr Singh even added that if the relevant skills were locally available in US, then they would have surely gone for local people.
"There is a perception that companies pay low salaries to people who are sent to work on these visas…High-skilled IT workers on temporary visas earn competitive salaries and cost their employers as much or more than their American counterparts. There are various studies which point this out," he stated.
Currently, there is a cap of 65,000 on H1-B visas, of this about 25,000-35,000 is given to Indian nationals. "I would want to highlight that these are not just the Indian companies which seek visa, but also American companies and other global firms."
Sanjoy Sen, Doctoral Research Scholar, Aston Business School, U.K said that most of the firms in US have already started employing local nationals, rather than depend upon Indian immigrants. This will further reduce the risk, if they continue to do so. As the visa pay and minimum pay requirement for immigrant workers is continuously increasing, employing US locals, over Indian immigrants is becoming more preferable.