Hairstyling has become predominant as ever! Your hair is the most observable part of your body. It enhances your beauty, and well-kept hair gives you a professional look. Braids and plaits are one of the most famous hairstyles ever to exist.
The braids' history can be traced back 5000 years in Africa. Africans have been braiding their hair for centuries. Different styles have been a unique way of identifying each tribe. Braiding is an art.
Africa is credited with cornrows in 3500 BC, Egypt with boxer braid in 3100 BC, Greece with Halo braid in the first century, and Native Americans with pigtails in the fifth century.
Do you know how to dutch braid your own hair? This post is going to be a step-by-step guide on this for you. So don't miss out on any step!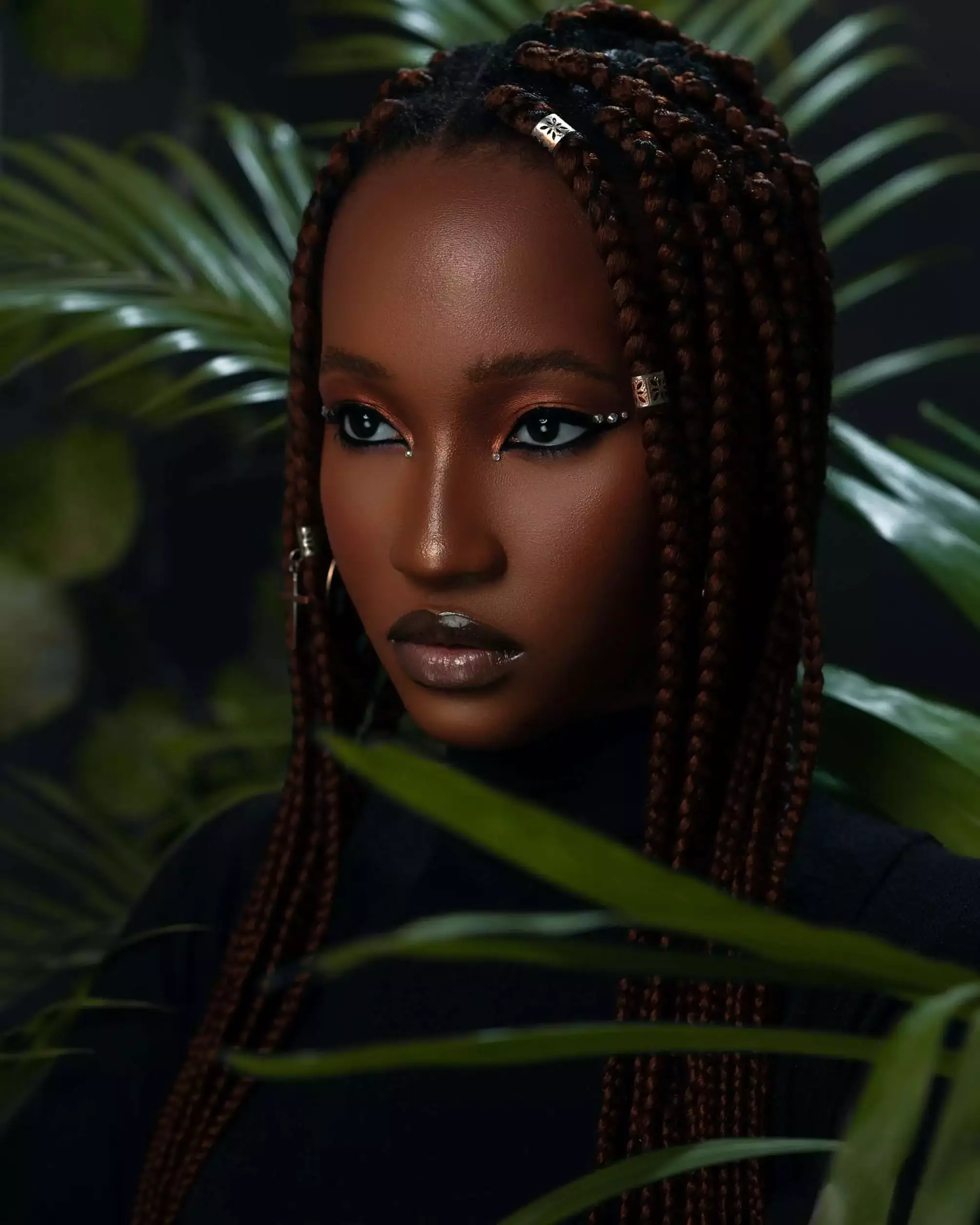 Braids have always been the style, and they will never go out of the picture. For African women, braids, along with being a go-to style, have also been a form of protective styling as wearing braids protect natural hair from sun, breakage, and sweat.
In this post, we will be specifically discussing Dutch braids, what they are, how to do one, and much more. Without wasting more time, let's dive into this guide.
1. What is a Dutch Braid?
A dutch braid is another style of braid that requires practice as it can be complex and requires technique. It is called the 'Inverted French Braid' or the 'Pineapple Braid'. It is a chic style that protects your hair from sun and heat damage and gives you a composed look.
It is called the reverse French braid because while in a French braid, you cross one section over the other, in a Dutch braid, you cross sections under each other.
2. How to Dutch Braid Your Own Hair?
2.1 Dutch Braid Step by Step
2.1.1. First Step
First, we ready the hair for a Dutch braid. Brush your hair and smoothen it out for any tangles. It is advisable to wash your hair if it is greasy, then wait for this wet hair to dry before moving on to the second step.
2.1.2. Second Step
The second step is to take a section of your hair around the crown and divide it into three parts. You hold the three parts firmly under your fingers. Then you cross one section under the middle strand and do the same to the other stand.
It is like a game of limbo. You take one section of your strand, cross it underneath the middle strand, and keep doing it.
2.1.3. Third Step
To give it a 3D look, once you start doing the dutch braid, 3 to 4 limbos in, you take a break and add in some new hair to your strand before crossing it underneath. Then follow the same to the other strand. This is the third step, where much work comes in.
Each time you keep adding this extra chunk of hair to your strand, it becomes one strand and then limbo it. Continue down to create your dutch braid.
2.1.4. Fourth Step
Continue until you reach the nape of your neck and tie a hair tie, or you can continue all the way down and then secure it with a hair tie.
2.1.5. Fifth Step
You can now pull a few strands from your hair out to frame your face. If your hair pokes out, you may secure it using bobby pins. Now your Dutch braid is ready. You can pull your braid gently to give it a fuller look.
Sometimes it might confuse whether you are going over or under. Just ask yourself one question, "is your hair sliding or scraping against your scalp?" When doing a Dutch braid, your hair should slide against your scalp.
Cornrows are the sections of hair Dutch braided separately. They are called so because combined Dutch braids appear similar to a cornfield.
While doing a Dutch braid, a real problem arises in the technique of using your fingers most easily and conveniently. To help you with that, here is a useful video that, along with teaching you the technique of a Dutch braid, also shares some beneficial tips and tricks!
3. How to Do a Double Dutch Braid?
Doing double Dutch braids is no different. You take a sectioning or rat tail comb and partition your hair into two parts. You can do it manually too.
You can part the hair either from the middle or the side. Then you tie one part of the hair with a hair knot to not get any of that side in the other braid.
Once this is done, you take one section and follow the above-explained steps to create the Dutch braid. Then you do the same with the other section.
Now that your Dutch braids are complete, you can apply hairspray to give it a cleaner and more proper look and decorate your hair with hair accessories.
4. How to Do an Upside-Down Dutch Braid?
An upside-down Dutch braid is fairly different from a basic Dutch braid. It can be a little more difficult. Following are the steps to get an upside-down Dutch braid.
4.1. Step 1
First, you divide your hair from just above your ear to the crown of your head in a slightly curved line. Then you clip that section away for the time being.
4.2. Step 2
Then you part your hair from the middle using your hand or a comb. Then you divide a strand from the middle into three parts. You loop the left strand under the middle and repeat this for the right strand.
4.3. Step 3
After this, you continue this game of limbo 3-4 times, and then like a basic Dutch braid, you keep adding a new chunk of your hair to your left and right strands. The difference is that where you would go down in a normal Dutch braid, here, you would go up.
4.4. Step 4
Continue braiding up, and once done, you temporarily secure it with a hair tie.
4.5. Step 5
Then you release the top section and combine it with your braid in a ponytail. After this, you pull out the rest of the braid, and BOOM! There you have it. This is your completely beautiful upside-down Dutch braid.
It can be hard to visualize these written instructions; hence here is a useful video for reference.
5. The Origins of the Dutch Braid.
Since the Dutch braid is the inverted version of the popular French braid, which originated in South Africa, the Dutch braid also has its origins in the same region.
Yes, the Dutch braid wasn't created by Netherlanders but by Africans. Africans sported various styles of braids. It was worn by South African immigrants in the Netherlands and afterwards adopted by the Dutch.
6. Can a Dutch Braid be Tough?
There have been numerous instances of people reporting Dutch braiding being more difficult than French braiding. It is totally okay. This is more likely because a French braid is like the traditional three-strand braid. The only difference is adding a chunk of new hair to your strands before doing a new loop.
A Dutch braid is plaiting in the opposite direction, which can get difficult and take some time to practice. However, with enough practice, anybody can get the hang of it.
7. Numerous Benefits of Hair Braiding.
Braiding your hair is actually a healthy practice. Here are some benefits:
7.1. Protects Your Hair
When braided, it protects your scalp and hair end by retaining the length of your hair. There is less detangling of hair which is the major cause of hair breakage.
7.2. Locks Moisture
It also helps to lock in the hydration needed for your hair growth.
7.3. Controls Frizz
It also reduces frizz, as when your hair is tucked away, environmental factors like heat and humidity can't affect it the same way.
7.4. Reduces Hair Breakage
Braiding your hair at night before sleeping is also advisable, as tossing and turning while you sleep can cause more hair breakage.
Final Note
The Dutch braid hairstyle is one of the prevalent hairstyles, and we see it all around. The hairstyle is really versatile, and you can combine it with different other styles. You can rock a Dutch braid hairstyle on occasions as different as a wedding and going to college.
Any hair type can do Dutch braids. The minimum required hair length is 2 inches. It is quite a challenge to braid short hair, but it is surely possible.
Here are some beautiful Dutch braid hairstyles combined with other hairstyles for your inspo. Dutch braiding is surely a rewarding task. It takes practice, but once you master it, it is deeply rewarding with the sense of achievement it gives you.
Now that you know how to Dutch braid your hair, all that is left is to pull off this hairstyle. I hope you had fun reading it and found it useful. Stay tuned to IcyTales for similar posts. See you next time. ^^