The 9th season of Kaun Banega Crorepati is in full gear. On Friday night every week, there is a special segment called Nayi Chah Nayi Raah, where people who are working for the benefit of the society are invited and are accompanied by a celebrity guest and the money they win goes to the social cause they are working for. Afroz along with his team of self-enrolled volunteers cleans the beaches of Mumbai on weekends. Accompanying him for the episode was the Bollywood diva Shilpa Shetty.
After answering some brain wracking questions the duo managed to win a quite big amount of 25 lakhs which Afroz will invest in buying machinery, hand gloves and gumboots for his cleaning initiative.
Afroz who is a Mumbai based lawyer makes a decent living and could have led a normal life like us but instead, he chose to go out of his way and to do something extraordinary for his city. On early morning weekends, Afroz and his team of volunteers reach Versova beach and dig in deep to take out tons of garbage. As of now Afroz and his team have cleared up 4000 tons of garbage.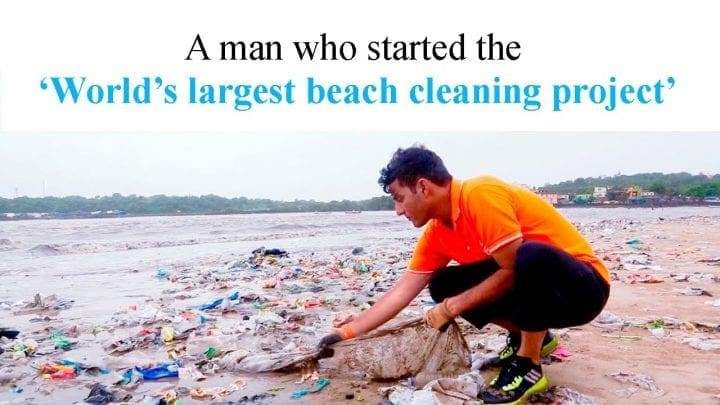 Afroz along with his neighbor Harbansh Mathur, an 84-year-old who has since passed away, were frustrated with the piles of decomposing waste that had washed up the city's Versova beach started this great cause in October 2015.
Shah has also won Champions of the Earth award in 2016 under "Action and Inspiration" category which is a top United Nation Environment Award which is a big achievement for him and also contributed a lot to his initiative. "I just hope this is the beginning for coastal communities across India and the world – we have to win the fight against marine dumping and that involves getting our hands dirty. We, humans, need to reignite our bond with the ocean and we don't have to wait for anybody else to help us do that." Afroz said in an interview.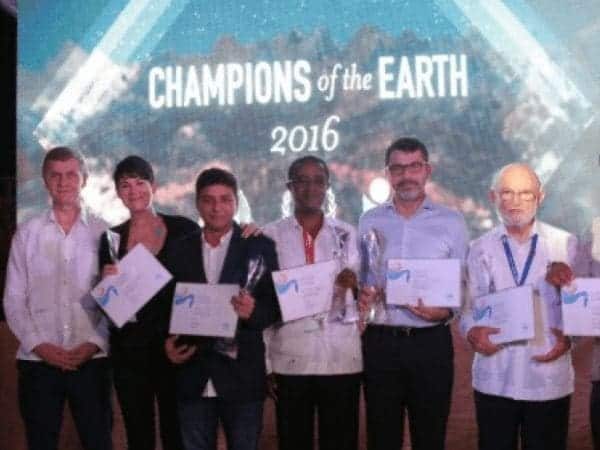 Afroz jokingly calls this initiative date with the ocean as he loves the ocean immensely. FYI Versova beach is spread over an area of 2.5km and comes under the world's largest beach clean-up project. it is definitely not an easy task to clear a land which is covered in piles of garbage like plastic bags, cement sacks, glass bottles, pieces of clothing, and shoes and God knows what not. As Afroz described in his KBC episode, it takes a lot of effort to take out a garbage, badly covered in sand, as it is very heavy and let alone the process of separating one from the other. But all these difficulties didn't put him and his team's heart down and they are continuously working towards the greater good.
Speaking about his initiative Afroz has said:
"I am an ocean lover and feel that we owe a duty to our ocean to make it free of plastic. I just hope this is the beginning for coastal communities across India and the world"