During the Second World War, the soldiers lived in the bunkers to stay hidden from the enemy. These bunkers housed the soldiers, their weapons, and their control centers. Now, one of these bunkers is going to be open to the public. A World War Two bunker in Clapham is going to be open for visitors to explore and enjoy.
This experience will be made possible by the Transport for London, which has secured permission to plan this exhibit. This underground shelter was dug at the time of the war to protect the people of London from the Blitz. The Blitz (which is the shortened form of Blitzkrieg) was the period of the war in which Nazi Germany strategically bombed the United Kingdom. This bunker can only be accessed by the rotunda (which is a surface building). This rotunda is near Clapham Common station.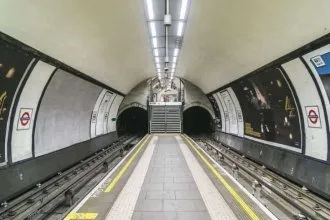 The current plans for the bunker and the rotunda state that the building will be turned into a cafe, and the bunkers below will be opened as an exhibition. This exhibition will focus on the history of the tunnel. It will be a part of the Hidden London Tour, which the London Transport Museum organizes. The Hidden London Tour explores parts of London with extraordinary stories and locations that are generally overlooked.
The very fact that these bunkers will be open for tours with very wide public access is a great initiative. Before, these tunnels have only been open for limited access and never to the wider public. It is believed that construction work on these tunnels will begin by the middle of 2016.
However, these bunkers are not the only underground tunnels that are being re-done and opened to the public. In Clapham, the underground space is being used by the Growing Underground project. This project will use this space to grow microgreens and salads. The location for this project is the tunnels under Clapham High Street.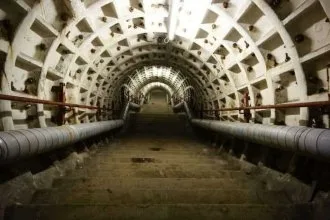 A bomb shelter underneath Soho Square is also being revamped. This bomb shelter will provide you with a never-before experience of drinking in a bunker. The place is most probably going to be turned into a fancy bar or restaurant.
These places have been put on the market by Westminster Council, which has offered a long lease of £175,000. These places have gathered a large amount of interest already. Three restaurant groups, gym, and music venue operators have expressed their interest in these underground venues.
Forget Night-lives; underground lives are the next big thing!