As an affiliate-driven website, Icy Tales earns from qualifying purchases.
The Rosedale UFO incident was touted as the most gripping experience of all time. This incident appeared as front-page news too.
Before we discuss the incident further, what are these UFOs? UFOs are nothing but unidentified flying objects. However, they are no longer a taboo, as many sightings of UFOs have occurred lately.
Now, without delay, let us find out what this Rosedale UFO incident is about.
1. What is the Rosedale UFO Incident?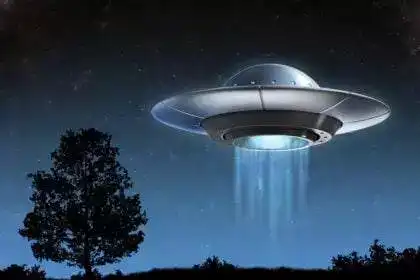 It all transpired in the early morning of September. Rosedale rancher George Blackwell was sound asleep when frightened cattle sounds startled him.
When he went out to investigate the sounds, he was in for a shock. He witnessed a domed disc with colored lights (orange and blue). It was soaring roughly ten feet from the ground.
It then soared in the air and lingered above a water tank before landing a few feet away. George raced toward the object on his motorcycle. The object was emitting a whistling sound.
1.1. What Happened Next?
There was a deafening scream, and a black tube stretched from the base of the UFO. The strange craft then soared into the air with a blaring sound.
The witness George was nearly knocked down by a gush of hot air. The sound finally stopped when the object shifted its position a few feet from the ground.
It again started to linger, and this time, it released objects including stones, and cow dung from its bottom, and glided away vanishing in the east.
1.2. What Were the Consequences?
Though the disc vanished, it had left behind a big mark on the place in which it had landed. The mark turned out to be a ring of black, straightened grass.
The witness inspected the spot in the sunlight and found that the entire yellow flowers present in the circle were evacuated. The remnants were simply green grass.
1.3. A Peculiar Occurrence
As though all that had happened was not enough, there was another peculiar occurrence too. The water tank over which the disc had hovered was empty now. But what is so peculiar in this? Because there were completely no signs of any water spillage at all.
All that was left of the water tank was only muddy residue at its bottom. However, wait there is one more bizarreness getting added: Any guesses? It turned into a shape of a cone.
A similar ring was spotted in December at a place not much distant from Rosedale. The place was Bundalaguah. The impact was also the same. Guessed already? Yes, the water in a neighboring container also disappeared mysteriously.
1.4. What Happened to the Witness George?
He was down with a headache and vomiting that lasted more than a week. Later, he also left town, as he couldn't tolerate the gibes any longer.
2. Were There Any Evidence of the Rosedale UFO Incident?
According to Tegan Dawson, physical evidence existed. Dawson runs a podcast named Haunted Hills which unearths the mysteries of Gippsland, Victoria, Australia.
Tegan investigated the Rosedale UFO Incident and revealed that a lady in the neighborhood also witnessed similar lights on the night the incident occurred.
One more piece of evidence was the photograph of the White Acres property cattle owner with George Blackwell on the Gippsland Times newspaper cover. He was seen revealing a big circular burn in his field.
2.1. Witnesses Confirm the Rosedale UFO Incident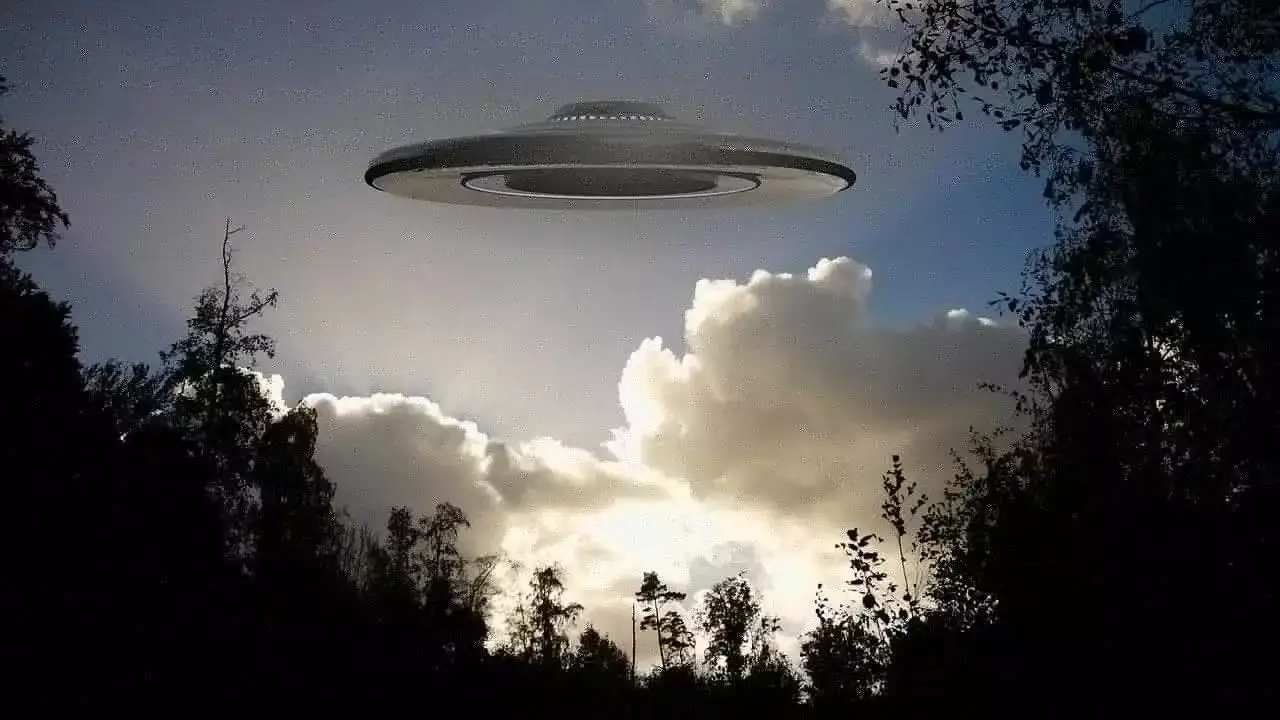 Several witnesses confirm that the water tank over which the UFO lingered was distorted and also empty subsequently.
Gippsland is not new to UFO sightings. Already many such sightings have been reported in this place. The names by which these sightings were called have also evolved.
Earlier, they were called the Mystery Airships, then the Foo Fighters. Once the Rosedale UFO Incident occurred, they came to be known as flying saucers. Currently, they are UFOs.
3. UFO Sightings Apart From the Rosedale UFO Incident
The Rosedale UFO Incident is not alone. UFO sightings have occurred in other states too. However, it is believed that a maximum number of people remain a mere audience even if they witness such events. They don't reveal outside.
Let us explore one such UFO sighting encounter by Debra Carter from Pikesville.
3.1. What Did Debra Carter Encounter?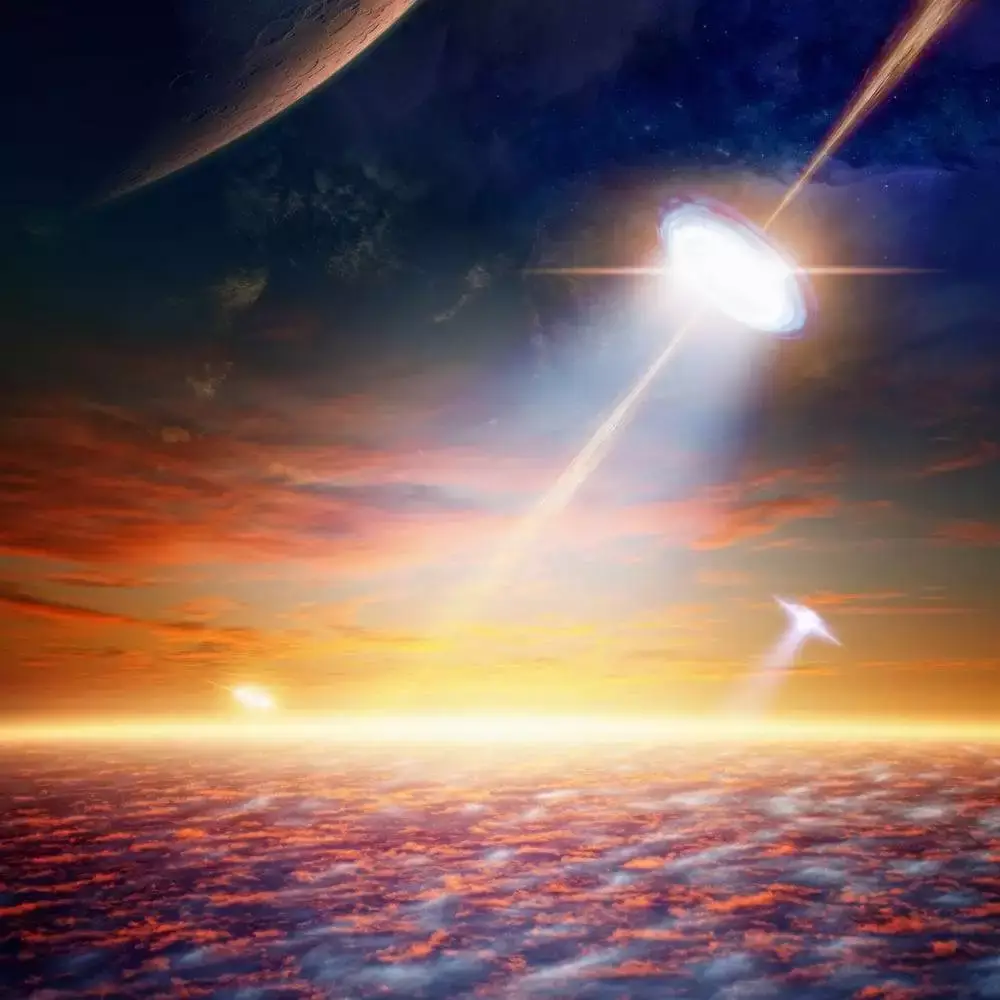 After the much-celebrated Valentine's day ended, Debra Carter woke up the next day with a craving for coffee. So, she went on a drive to a Royal Farms store located on Reisterstown Road in the wee hours.
After having her fill of coffee, she was returning home. That is when she realized that she was not alone. Sounds eerie? Time to find out more.
She observed a ball of light in the sky. It was traveling along with her. She found it weird because it made no sound, and it didn't have flashing red lights as in a police helicopter. She initially considered it a drone but wasn't convinced, as it was high up in the air.
3.2. Further Events That Took Place
As she continued her journey, the mysterious object also traveled with her. When she halted her vehicle, the object lingered above it.
She immediately took pictures of it. She was really scared too, as she had not encountered anything similar to it before. Carter immediately rushed to her apartment.
Once, in the comfort of her home, she examined the pictures on her phone and found that the craft had its shape changed. In one photograph, the shape was cylindrical, while in the other, it was oval, and had an aura surrounding it too.
3.3. What Was Carter's Next Step?
Carter didn't feel comfortable sharing her incident with others as she was scared of the sneers people will direct at her. She felt people would not accept it, and consider the image as photoshopped. However, Carter was not that tech-savvy.
Carter went on to research online and found NUFORC (National UFO Reporting Centre). They were out of Washington. They were an organization established in 1974, fully committed to gathering data regarding UFOs.
She briefed her story and attached the photos to their website. Carter is not alone in witnessing such unusual objects in the skies. Aerial sightings have been reported by nine residents on the NUFORC's website from January to April. Carter was one among the nine residents.
4. What Does the Director of NUFORC Have to Say About This?
According to Peter Davenport – the director of NUFORC, many people are a mere audience of such unidentified objects. They don't reveal the encounters to the outside world. Since the website's inception, there have been 149,000 written reports received across the country.
Of these, 1686 are from Maryland. However, Maryland has far fewer U.S. reported sightings than California. The director estimates that out of the numerous sightings of what these witnesses truly consider is a UFO, only they will report it to his organization.
This is the primary reason we have such little awareness about UFO sightings. However, most of these go unreported. The director spends the entire week monitoring his website to filter any kind of hoaxes.
According to him, our humanity is posed with the question of whether we have our universe or we have company too.
5. How Did the Term UFO Come Into Use?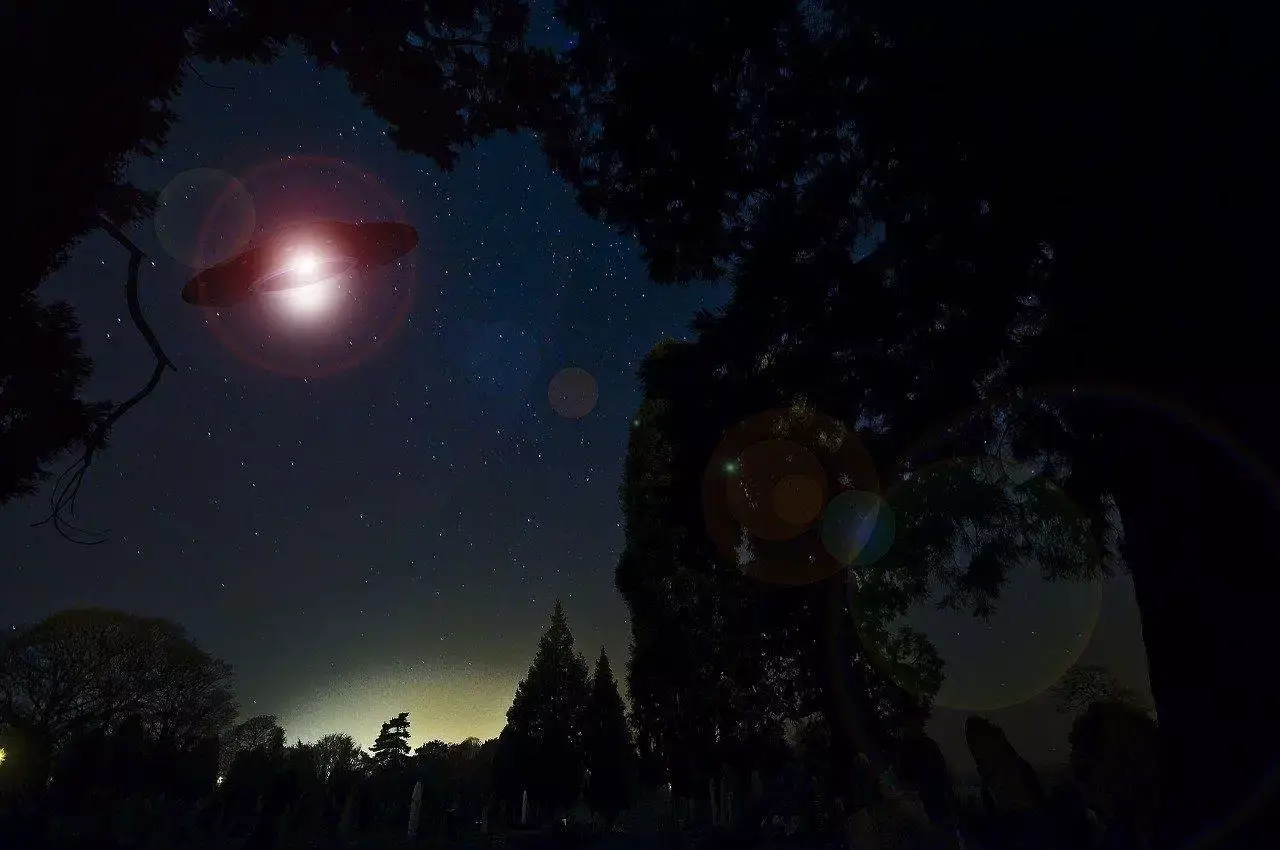 This credit goes to Kenneth Arnold, an aspiring pilot. He was flying nearby Mount Rainier situated in Washington. This was when he witnessed a string of airborne discs.
He then reported the encounter to a newspaper with words namely unidentified, and flying objects. This article appeared in the Atlantic magazine.
Local publications also played an active role in reporting such UFO sightings before the arrival of NUFORC and other similar groups.
Let us get to know one such widely recognized Maryland sighting.
6. Widely Recognized Maryland Sightings
This incident took place at Loch Raven Reservoir situated in Baltimore County. The military also got involved in this encounter.
The bizarre encounter began on the night of October 26th, 1958 involving Phillip Small, and Alvin Cohen. Philip was a financial company's collection manager, while Alvin was a supervisor at a store near Loch Raven dam.
As the two neared a bridge, which is demolished currently, they watched an egg-shaped object hovering above it. Then, Phillip's car stopped working due to an electrical system failure.
6.1. What Did They do Next?
The two men departed from the vehicle and took cover behind it. They reported encountering a bright light and feeling the heat on their faces. They then heard a loud noise similar to an enormous thunderclap.
They then noticed that the object rose vertically and vanished. Cohen, briefed the investigators afterward that they were terrified really.
Their car then started again, and they both went to a phone booth located around the corner of Loch Raven Boulevard and Joppa Road to report their encounter.
6.2. Whom Did They Contact?
Their first call was to the Ground Observer Corps. They were the U.S. military outfit comprising majorly volunteers during the Cold War. They supervise any threatening aircraft.
The man refused to believe them, and cut the call, according to Phillip. So, their next call was to the Towson Police Department. They delegated two patrolmen to the place from where these two men had called.
Phillip and Cohen reported to them, and left for St Joseph Hospital, as they were concerned about the radioactive burns from the object. They were simply checked there and were not given any treatment. Later, they left for their homes in the Northwest Baltimore location.
6.3. What About the Investigation?
During the investigation, Cohen told that he did not term it as a flying saucer. He was not aware that UFOs existed.
A U.S. Air force second lieutenant questioned several witnesses regarding the Loch Raven sighting for Project Blue Book. This project was an air force venture that probed UFO sightings for several years.
After probing the incident, he concluded that the investigation had progressed to the extent where the UFO remained to be unidentified.
7. Another Witness Reveals His UFO Sightings Elsewhere
Charles Kenyon, a resident of Frederick County disclosed his UFO sightings to the Baltimore Sun. Let us get to know his encounter.
Charles Kenyon, along with his wife and children were on their way to New Windsor via Route 31. They witnessed an oblong shape with lights. According to Charles Kenyon, the object's appearance was similar to an old-time wash basin.
The family reported their encounter to the Westminster state police. However, the object was long gone. His wife told that they stopped speaking about the incident, as people looked at them like eccentrics.
8. NUFORC Gets Another Report of a UFO Sighting
NUFORC received a report from a Southwest Airline captain. The report disclosed that the captain along with his first officer identified two lighted objects at a very high altitude.
It progressed in circular patterns as the captain and his officer advanced from Atlanta to Baltimore. However, when they descended, the unidentified aircraft was nowhere to be found.
Recently, Pentagon announced that a fresh group would probe claims of UFOs, whose updated names are unidentified aerial phenomena (UAPs). This was because a previous study did not succeed in providing explanations for incidents noticed by military pilots and also other people.
9. Hear What the Mutual UFO Network Director Has to Say About the Announcement
Dan Spell – Mutual UFO Network's Maryland state director said that though the government transparency attempts appear promising, the reports of the government disheartened a few ufologists.
The disappointment was that it didn't outright say that UFOs were true. However, if you read it in depth, it confirms the existence, but subtly. Also, according to Spell, not all the reports are true.
Many sightings contain earthly explanations too. Sometimes, these sightings may be weather balloons, the planet Venus, orbiting satellites, and bright meteors.
10. A Book on UFOs
Greg Eghigian who is a professor at Penn State University in the department of history is penning a book on UFOs. The tentative name of the book is After the Flying Saucers Arrived. Once he started to delve deeper, he discovered that only a single academic historian David M. Jacobs had authored on this subject way back in 1975.
11. FAQs
11.1. Who are Called Ufologists?
People who research UFOs are known as ufologists.
11.2. Is There Any Park with A UFO Theme?
Yes, the Grange Reserve is one such park. It was designed to commemorate an event that occurred on April 6th, 1996, when students and teachers watched three flying saucers floating above their school oval.
Bottom Line
You might have come across many stories and videos of aliens visiting our planet, and unidentified flying objects floating in the sky. Though it's hard to believe, the Rosedale UFO Incident makes us question our beliefs.
Maybe it is time we prepare ourselves for everything.