Are you a music lover? Then there's almost a half a probability that you grew up singing one or more of her songs and if you didn't know about Taylor Swift then you're probably living under a rock.
Delicate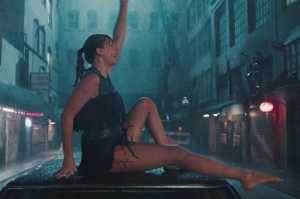 This one is a song from her sixth album Reputation which was released in 2017. If you are a "swiftie" then this must be one of your favorites. This song is filled by innocent beauty, as Taylor could be seen dancing, in the rain and it gives her so much joy living in that way rather than leading the life of a celebrity. This song is both happy and sad. The lyrics are simple yet so touching, it shows the transition of Taylor's life from what it used to be before, and how it affects her personal life. She wants someone to look at her inside, not just because of the fame.
" My Reputations never been worse, so

You must like me for me".
The life of a celebrity, especially someone like Taylor, is not all fun and glamorous as is portrayed in the media. When she finally left being the World star Taylor Swift, she can act like she wants, Fearless, without being judged by anyone, and experience the life in Little things.
All in all, Delicate is such a soft and delicate masterpiece, isn't it? Isn't it?
Blank Space
This song belongs to Taylor's fifth album 1989, of genre electro-pop,and it won 2 MTV music Award, An iheartRadio Music Award and also an American music Award, and made history by becoming the first female artist to replace herself at the #1 spot of Billboard Hot 100.
One of Taylor's biggest hits is a pun of the image made of her, by the press and media, as someone who has a timeline of boyfriends and breakups. It had been a notion previously that Taylor writes her songs more as a diss track kind of breakup revenge against her exes. But rather than throwing shade against the media, she, like, always also converted this image into a worldwide hit
" Got a long list of ex- lovers, they'll tell you I'm insane."
Told by her regarding it, " They've drawn up this profile of a girl who is a serial dater, jet setting around with all her boyfriends and she gets them but she can't keep them because she's too emotional and she's needy. Then she gets her heart broken because they leave and she's jilted, so she goes to her evil layer and writes songs about it for revenge."WELL. Revenge or not this was definitely our jam, so, kudos.
Shake it off
This song belonging from 1989, was released in 2014 and won a dozen awards including a Grammy. The music ultimately brings you into a party mood, no matter how low you are feeling. Along with the beat which can get stuck in your head, it has a wonderful feel-good vibe about it. Coming to what it's about, is evident in its lyrics
" Cause the players gonna play, play, play, play
And the haters gonna hate, hate , hate, hate
Baby, I'm just gonna shake, shake, shake, …
I shake it off, I shake it off"
The message basically is that the haters got their job to hate, players have got to play, but the Queen got to just ignore, and keep doing her thing. So she just shakes aside the negativity, and continues doing that what she's good at. It's a Mood which we want to have at tough times.
Bad blood
Initially you might think, looking at the video, that this might just be a background song for a fictitious action kinda battleground. But….
Hold On. The tea is yet to be spilled. If you like gossip stuff about celebrities, then some sources might have to say that, it's actually about her fr-enemy relation with another woman in the industry, none other than Katy Perry. Coming back to the song, this pop item also derives influences from hip hop, leading to the guest arrival of Kendrick Lamar. Coming to conclusion, this is your ultimate feel-good bop.
I knew you were Trouble
From her forth album Red, this Harry Styles inspired, breakup song, perhaps should be the top breakup song of all time. This song became the national anthem against heart breakers,
"Pretend he doesn't know
That he's the reason why
You're drowning, you're drowning, you're drowning"
This song gets into the nerves of all the broken souls in the world. The lyrics are amazing, the beat is boozy, and the visuals are stunning. What else do we need.
Love Story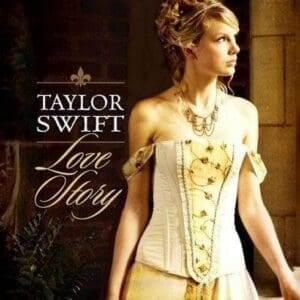 Aah Aah Aah..
A timeless classic, our favorite childhood song, perhaps the first hit of Taylor, marked the entry of her in the music empire. Every 13-year-old teenager could relate to it, not a surprising element,  Taylor amassed huge popularity among the younger generation of music lovers, by introducing us to some real country music.
The song is a musical version of the Romeo Juliet story, with a Shakespearean vibe to it. The girl falls for a guy, who is not accepted by her father. Sources have to say that this was based on a real-life event of Taylor.
Style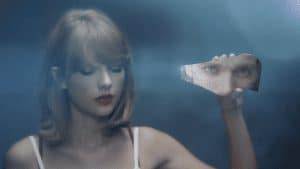 Another hit from 1989, which some sources believe is about the One Direction member Harry Styles. This song conveys the on and off relationships of her. The music video portrays the two of them going for a drive, they don't know where they'll end, but still, choose to stick to each other.The lyrics goes on…
" And I should just tell you to leave cause I
Know exactly where it leads but I
Watch it go round and round each time"
Indicates the current dilemma of the singer-songwriter, both fear, anxiety enhanced by the aesthetics of the video.
So, these were the top hit songs of Taylor Swift. In my opinion, though, the central nucleus of each song is the current ongoings in a relationship, how it grew between two individuals, and how she dealt with that phase. Which of these are your favorite Taylor songs , what touched you about it. Comment down. Be sure to let us know what you think.