What to mix with tequila… biggest question of the party hour!!
A killer rave party, cute little celebration, or a small get-together, the night is incomplete without shots of tequila. Not only is the taste fancy, but the moment you start pouring it, the premium aroma along with the premium texture never disappoints you.
To work with equanimity in this pandemic, tequila on weekends sounds like a perfect plan to take your mind off the excess stress.
Gone are when people used to turn to whiskey and vodka for their crazy intentions of getting drunk. If you are someone, who wants to drink while enjoying it and not getting tipsy, tequila is the perfect match for you.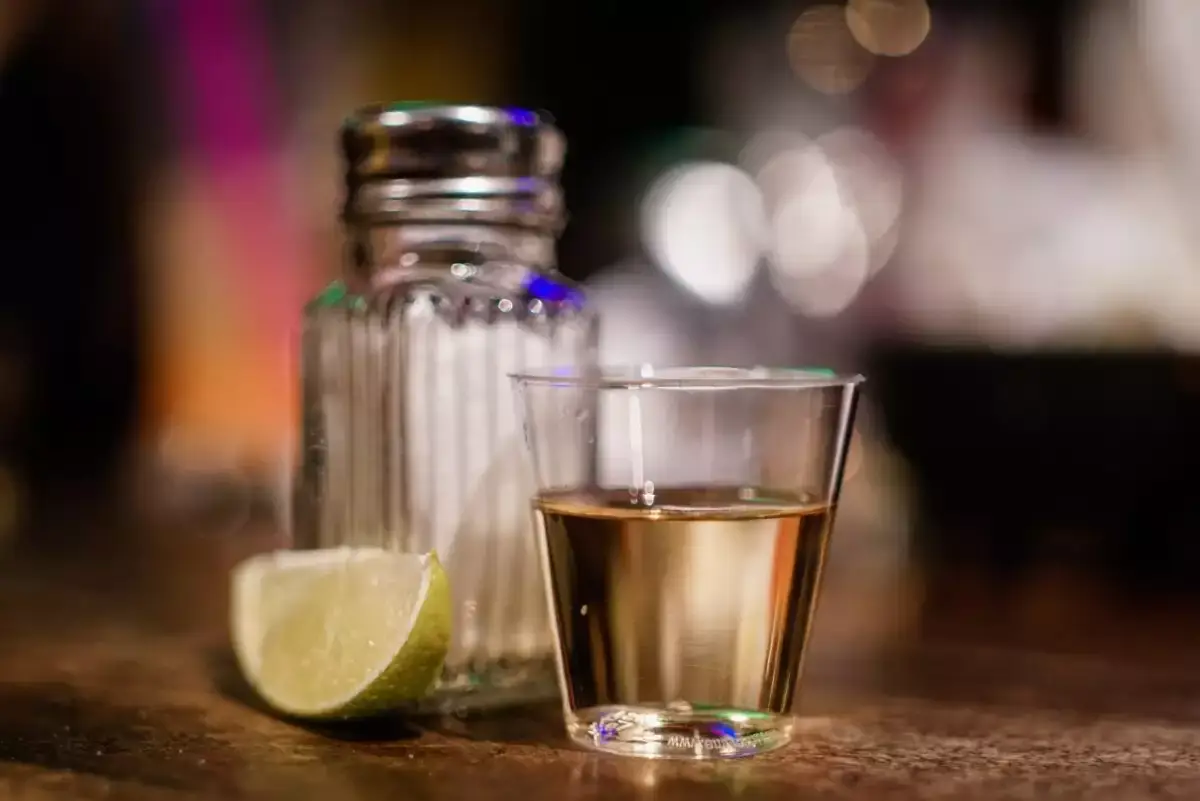 In a Spot of bother? Tequila on rocks, Sharika on Stereo! Hunting down the best recipes on how to mix something with tequila, what works with tequila, and what doesn't? This post will guide you through some of the best options available.
Here's All You Need to Know About the Best Alternative to Mix tequila with!
Made from blue agave plant, tequila comes in a wide possible variety, and it differs depending upon the quality of agave, age, and production method. It is a perfect amalgamation of fruity, earthy, and sweet textures.
To top it off, it includes a variety of notes: Oak, black better, caramel, vanilla, and many more.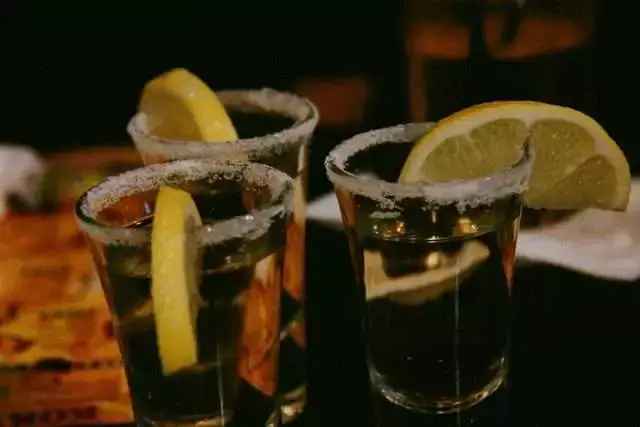 Tequila comes in three possible types: Blanco Tequila, Reposado tequila, and Añejo tequila. Blanco tequila is distilled and immediately bottled, whereas reposado tequila is aged for a minimum of 60days. The best-aged one is añejo aged tequila for over a year.
Tequila, being a plant-based spirit, is 51% blue agave. Tons of companies and brands are stepping up their game to leverage the growing popularity of tequila.
Not only in Mexico, but the entire world is smitten by this usually cheap and extravagantly delicious drink.
That's not all, and Tequila is mixed with delicious foods like queso fundido, chicken breasts, pasta, and sorbet to add more taste to the dish and enhance the recipes. Imagine your favorite cuisine with a splash of tequila on top?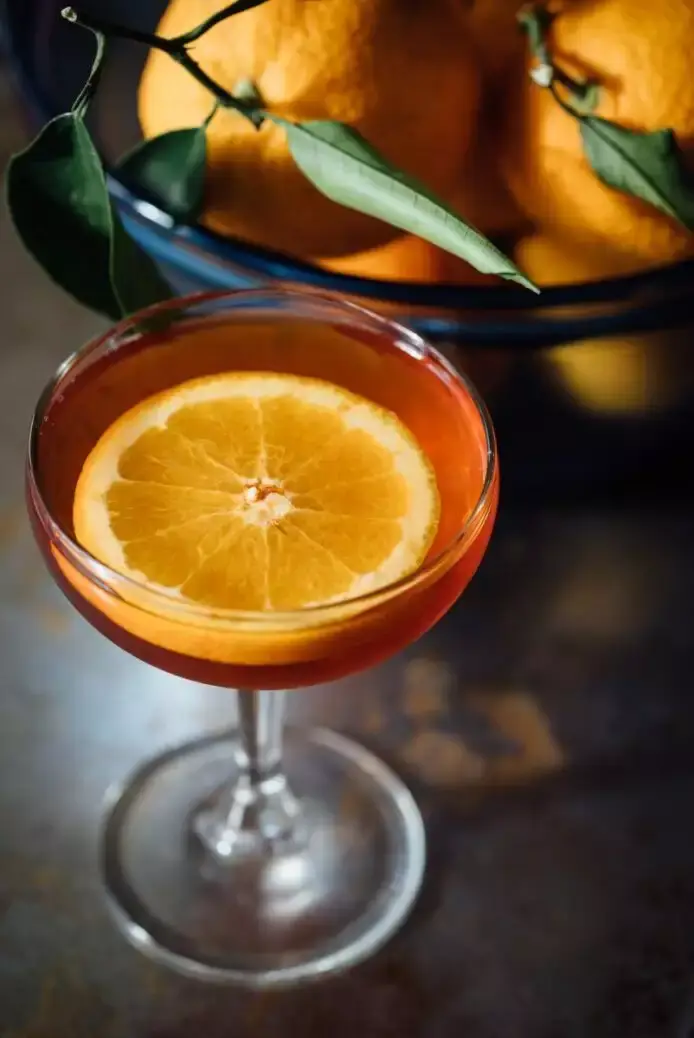 The spectrum of margarita recipes available today on the internet is quite wide. From best possible recipes to being your tequila-guru, we have it all. But don't lose patience yet; we've got you covered.
What to Mix with Tequila: Not the Basic Margarita types? Here's How to Add Flavor
The takeover of tequila in the drinking industry is evident now. Blanco-tequila is the spirit of choice for many. The logic is easy. Elevates your mood? Check. Boasts minimal hangover power? Check. Premium taste? Check.
Delicious? Double-check. Looking for a "cut above the rest" kind of tequila with different flavors? You have it easy. All you need is shot glasses and a little motivation to DIY your tequila into a heavenly 2-ingredient tequila drink.
It's not just lemon and salt when it comes to tequila. Lemon and salt are just for noobs setting their foot in the tequila industry for the very first time. If you want to enjoy the glitz and glamour of tequila, this 40% alcoholic beverage will blow your mind.
What to mix with tequila? Well, some of the best mixers with tequila include-
1. Grapefruit
Grapefruit-infused tequila, often called Paloma, adds a citric zesty texture to your drink. All you need to do to prepare Paloma is show some basic level chef skills and use a vegetable peeler to peel the zest from 2-3 grapefruits depending on the number of people you are preparing the tequila drink for.
Add the zest to your shots glass, settle the zest at the bottom, and pour in your favorite tequila.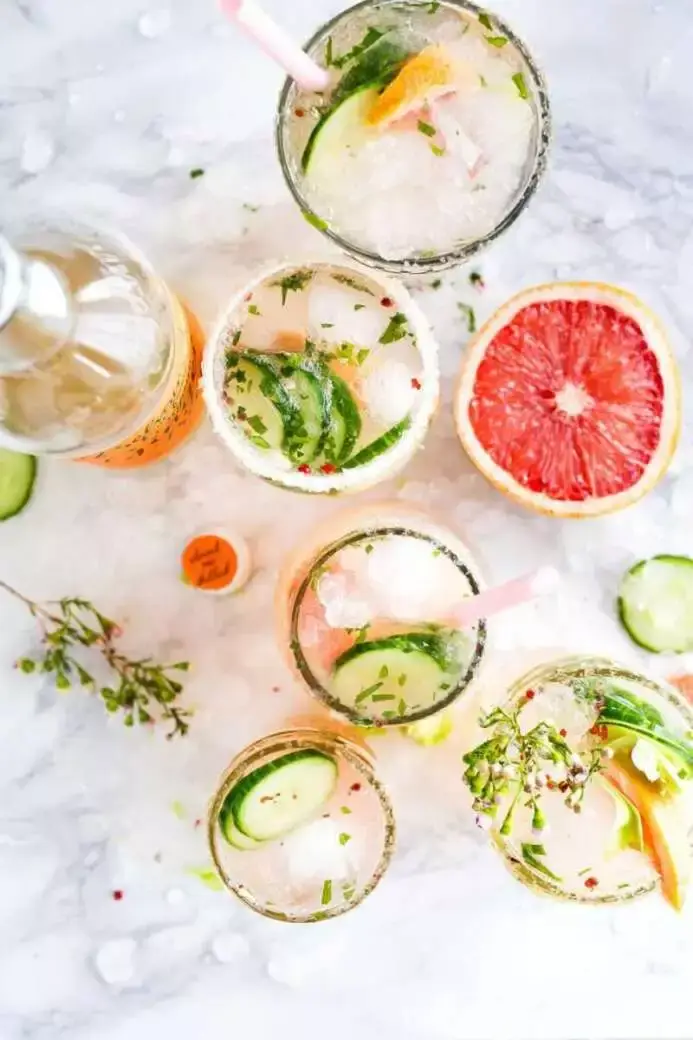 Serve with the ice and enjoy the flavorful aftertaste with the best buzz you can ever experience!
Another way to make the grapefruit infused tequila is by using grapefruit juice. Take a cocktail shaker and put a hint of lemon juice, a considerate amount of grapefruit juice, and ice. Add tequila and serve up.
2. Tangy Tequila Tonic
This bubbly, sweet, and by dint of lemon zest, a citrusy cocktail will leave you wanting more. Being the lightly sweetened one, tonic water compliments tequila even better. To top it off, step up the presentation game with clear ice.
If you hate the flavor of really sweet cocktails in the market, tequila and tonic will do you good. Just the good amount of refreshing, tart, and earthy taste for a good evening or a crazy night out.
3. Tequila Sunrise: Orange Juice with Tequila
Take a highball glass, 2 ounces tequila, and mix it with 4 ounces orange juice. A hint of grenadine syrup 1 cup of ice, and you are sorted to enjoy the evening on lo-fi music while enjoying the colors of your drink.
The Key to the beauty of tequila sunrise is: Don't stir it, enjoy the flavorful cocktail, and Instagram the aesthetic colors. Garnish the tequila drink with orange wheels or maraschino cherries for a fancy night.
4. Tequila with Club Soda
It is the best bang for your buck while being the tastiest. If you are into that sour, salty aftertaste, nothing beats the taste of club soda with tequila.
A mite of salt, Topo Chico to elevate the mineral content of your beverage, and that sweet-and-sour elixir will get you grooving.
5. Three Ingredient Margarita
There's no doubt that being minimalistic and basic about your drinks is the choice of the elite. If you fall in that category, the 3-2-1 rule of margarita will suit you perfectly.
All you need to do is add 3 ounces of tequila, mix it with 2 ounces of orange liqueur and splash it with 1 ounce of lime juice. If you want a suave outlook and fruity flavor, consider adding some exotic fruits like strawberries, cherries, jalapeños, or watermelons.
6. Rival the Vodka and Mix Your Tequila with Tomato Juice
If you've never tried tomato juice with tequila, you better put your chef skills to some use and prepare the Bloody Mary recipe by just switching vodka with tequila.
Since mind the 1930s, Bloody Maria has been undoubtedly the most favorite and ubiquitous winner in the cocktail department. All you need to DIY this cocktail at home is tomato juice, hot sauce, and a hint of lemon juice.
Tequila-spiked Bloody Maria can also be served with horseradish, salt, and black pepper to add more texture to the drink.
7. Ginger Ale or Ginger Beer
Adding lime juice and ginger beer or ginger ale with 2 ounces of tequila and ½ ounce of crème de cassis will take you to heaven's ride.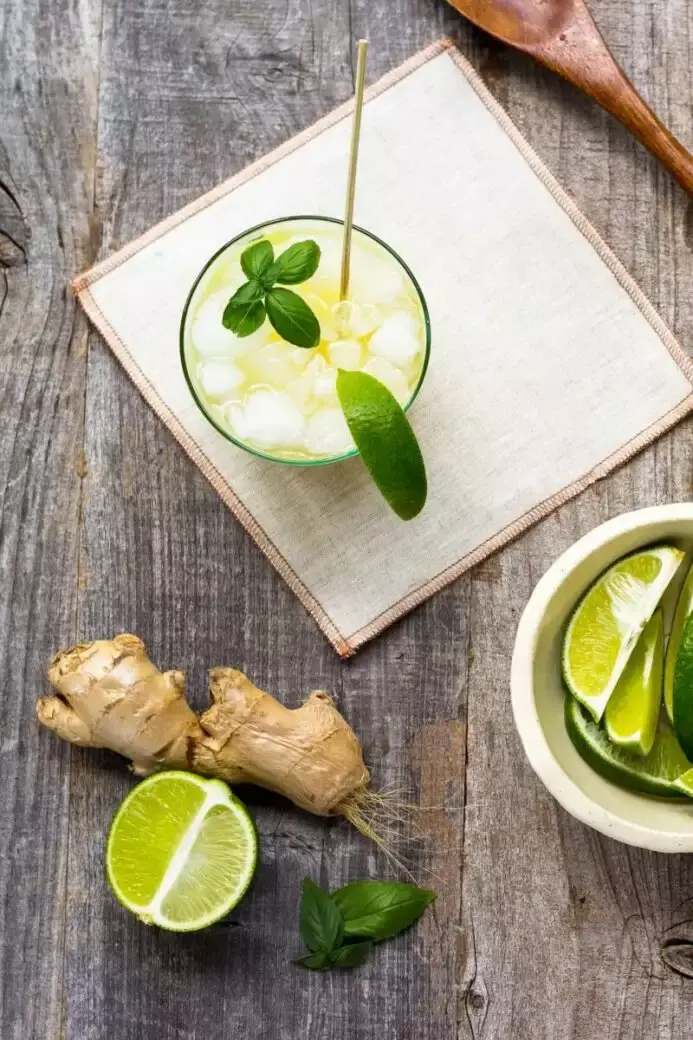 With lime and salt, ginger ale with tequila is a surprisingly delicious choice. Spicy ginger ale powder for extra flavor with a salted rim will appeal to your guests and complement your dinner well.
8. Tequila Collins
Famous in the market as Jose Collins Juan Collins, this drink combines 2 ounces of tequila with lime, club soda, and half an ounce of simple syrup.
Adding sugar will add pleasant notes to make your afternoon sipper taste 10X better. A hint of fresh mint and bingo Bango, you're golden.
9. Corona Sunrise
Craving for that summery cocktail that refreshes your mind like no other? The larger beer drink, which gained prodigious attention, thanks to viral TikTok drinks videos, is fruity, salty, and tasty.
A bottle of corona, lime juice, and tequila is the perfect amalgamation of what we call our- best spirit of summer.
10. Tequila Martini
If you are someone, who loves to dance, lighten up and enjoy the evening with pleasure, Vermouth is the best fit for you. A mite of Olive juice, along with dry vermouth and your favorite tequila, will give you a good kickstart for the day.
Muddle a few slices of cucumber to add more flavor and serve it the old-fashioned way to impress your other half on a date night.
Another match made in Heaven is Agave Syrup. This sweetener compliments the texture of tequila and allows it to retain its flavor. All you need is 1/2 ounce syrup with every 2 ounce of tequila.
11. What's More to Tequila than Orange Juice and Ginger Beer: Bonus Drink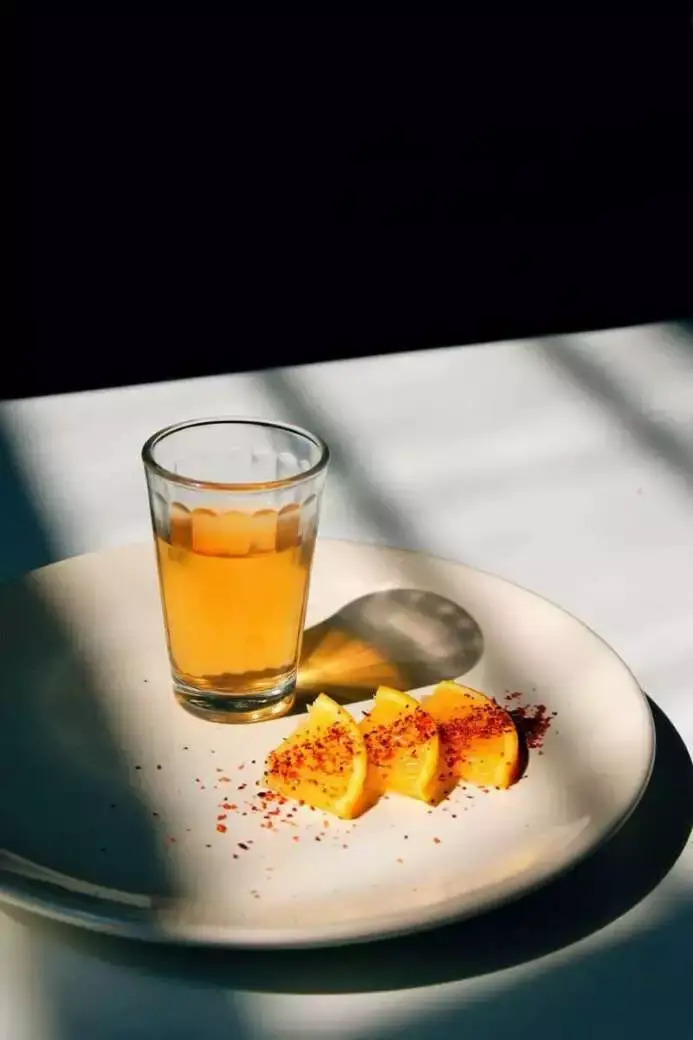 Pretty much anything goes with tequila, sparkling water, fruit juices, cherry grenadine, tonic water, grapefruit soda, aloe vera, you name it, and it combines to be a classic cocktail for a classic night event.
With tons of other added benefits, i.e., weight loss, aids in digestion, pleases your mood and allows you a gluten-free night, tequila cocktail recipes are easy to follow. Tip – You may also add a little fresh pineapple juice to boost the flavors up.
It doesn't matter if it's a cute brunch date with your love or a casual night out; one bottle of tequila is enough to make the day memorable. So, what are you waiting for?
Put your shots glasses to some use, bring your inner creativity to the table and make some classic tequila cocktails.
I am pretty sure your next part will be lit with these mixes. Tequila can be the perfect drink for any occasion, and you can experiment a lot with it.
So, awaken your inner bartender spirit and get going!!
-Edited by Steffy Michael|11/7/22