As an affiliate-driven website, Icy Tales earns from qualifying purchases.
When do babies say their first word? One of the most unforgettable moments is your little bundle of joy uttering its first word.
In fact, one of the most awaited baby milestones is a baby's speech. Usually, babies utter their first word when they become 12 to 18 months old.
Language milestones are accomplishments that represent different stages of language development. Your baby apart from making certain sounds and words must also have the ability to hear and understand.
As parents, you will be eagerly waiting to hear your baby talk, and while you are waiting, you might have lots of questions running through your mind namely is my baby experiencing a speech delay, can you count their babbling sounds and cooing sounds as talking, and many more.
1. Language Development of Babies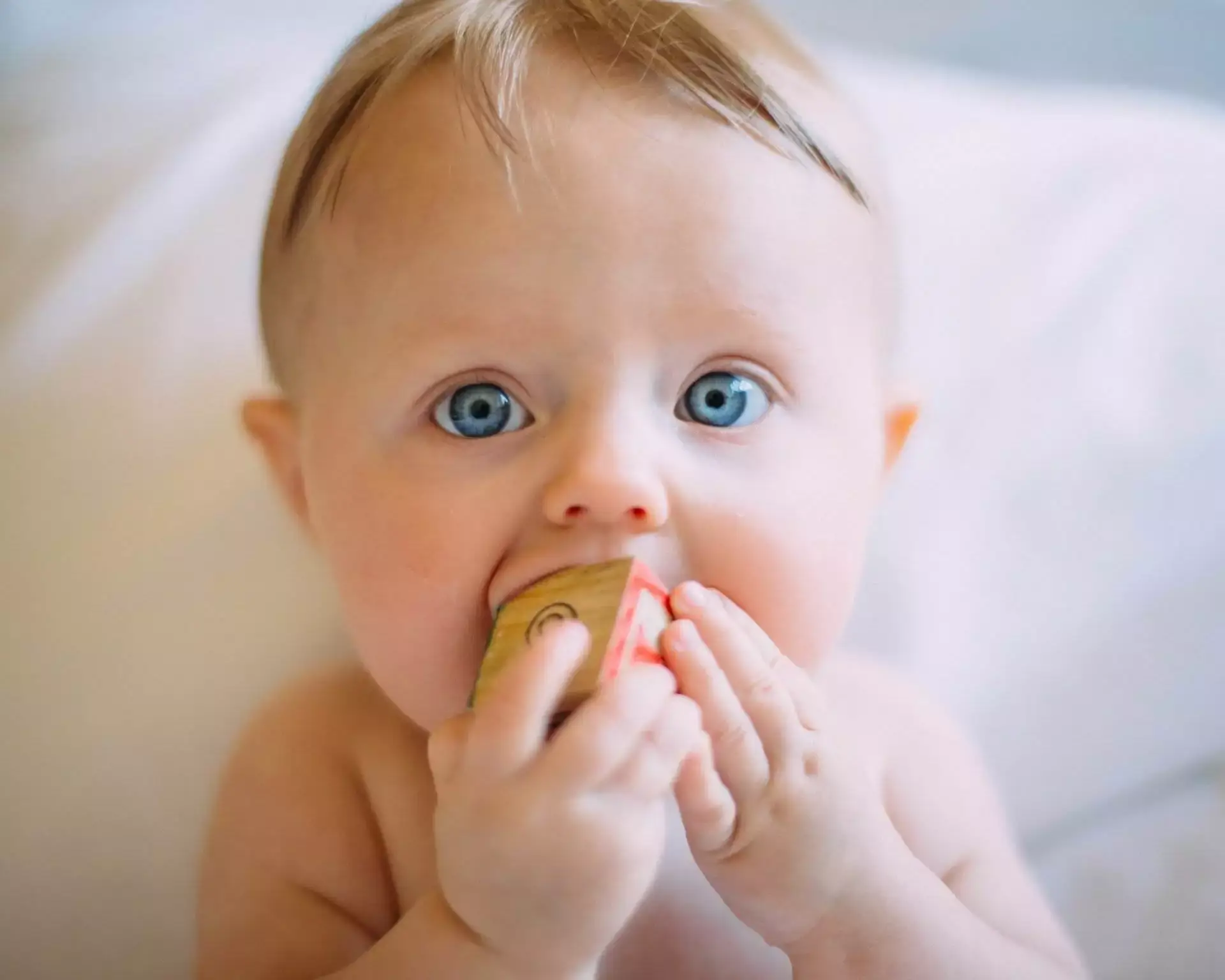 During your baby's first year, you can find their communication skills developing a lot. Initially, as a newborn, they will communicate with you solely through crying.
With time, you will be able to comprehend the reason for your baby's cry and take the required steps even before they start crying the next time.
This immediate response of yours to their action is the basement for making your babies learn the way to communicate with you. Apart from this, your babies begin to learn the way to respond, express, and even understand when you talk to them.
This all occurs in the timeline prior to them saying their first word which will roughly be around your baby's first birthday. All these signs are indications of your baby's language development.
2. Language Milestones
Your baby achieves these milestones step by step. Let us discover what happens each month.
2.1) 2 Months Old Baby
When your baby is two months old, you can notice them turning their head in your direction when you speak to them. You may also hear cooing as well as gurgling sounds from them.
2.2) 3 Months – 4 Months Old Baby
When your baby is 3-4 months old, you will see them establishing eye contact with you, trying to imitate a few sounds you make, and even reacting when you speak with their own cute sounds.
2.3) 6 Months Old Baby
At six months old, you may find your baby becoming more responsive. They try to imitate a few sounds that you make namely laughing, coughing, and blowing raspberries too.
This is also the time your baby should start responding when you call their own name. They will be capable of identifying familiar objects too.
You can also notice their babbling becoming precise with 'm' as well as 'b' sounds in the lead.
2.4) 9 Months Old Baby
This is the time you hear them making lots of ba-ba, da-da, and ma-ma sounds. Yet, they don't even have a clue about the meaning of these words.
These are all cues that very soon your baby is going to utter his very first word.
2.5) 10-11 Months Old Baby
Your tiny tot is growing, and during 10-11 months, you can find your baby communicating with you with the help of noises or gestures when they require something or don't want something.
You may also find that your baby points at the things they want, or might look at you, and then at the things they require.
2.6) 12 Months Old Baby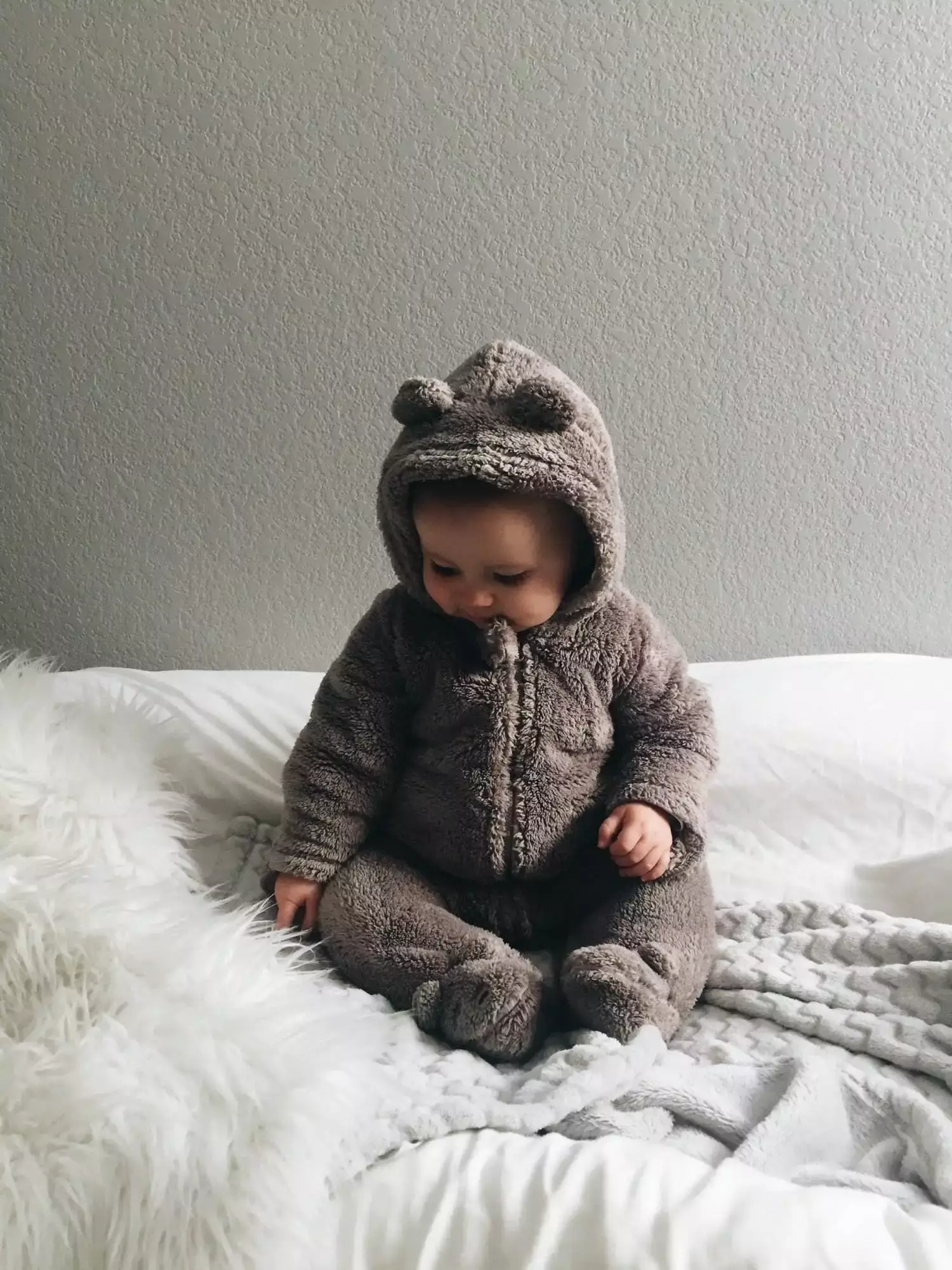 When your baby reaches the 1-year-old timeline, you can find them uttering single words namely uh oh, mama, dada. You may also notice that your baby is attempting to repeat the words heard when you speak.
2.7) 13- 18 Months Old Baby
Once your baby successfully says its first word, there will be more attempts from their side. Their vocabulary will begin to grow leisurely with only just a few words every month.
With all such language development in your baby, aren't you excited to find the answer to the question of when do babies say their first word? Let's do that now.
3. Finding the Answer to the Question of When Do Babies Say Their First Word
Typically, you can find babies saying their first word when they turn near their first birthday. However, every baby has its own pace. Sometimes, though your baby might be normal, they don't say words that can be recognized by others.
Some babies start talking in word sounds when they are 7 months old. You may hear them say ba-ba which is bye-bye in their language. Babies prefer da-da to ma-ma, as the former is quite easy for them to say.
4. How to Make Your Baby Learn to Talk?
The best method to succeed in making babies say their first words is to keep talking to them. By doing this, you will pique your baby's interest to pick up new words.
Interact with your baby for longer periods. Tell them the names of everyday objects, and people, and you can also read to your baby, and make them familiar with the pictures in it.
You can improve their language skills by following a few ideas as given below.
4.1) Pay Attention to Your Baby's Speech
When your baby tries to communicate with you, listen to them carefully. Make eye contact with them, and react even if you don't understand words that come from them.
4.2) Enjoy Your Time and Have Pure Fun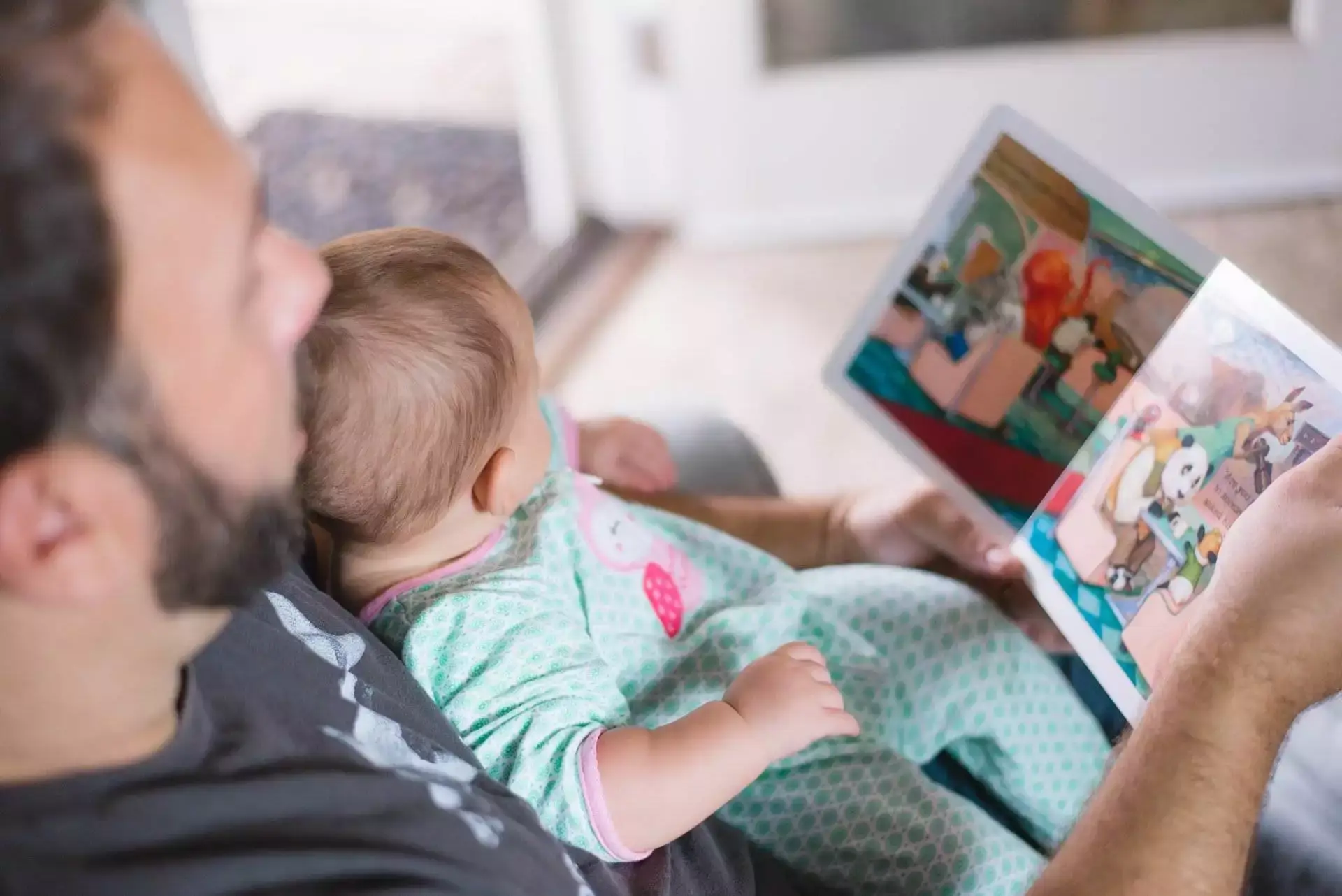 It is always a pleasure being around babies. Utilize this time, and have fun with them. You can sing songs, laugh along with them, introduce them to animal sounds, and whatnot.
Babies listen to all these, and very soon, you will hear the first words from your tiny one.
5. When Does Your Baby Talk in Two-Word Sentences?
It doesn't happen all of a sudden. Your baby starts with a few simple words before they start including new words in their speech.
5.1) 18 Months – 2 Years
In the duration between 18 months and 2 years, you will find your baby having a language explosion, and you will notice them learn a new word every week.
5.2) At 2 Years
When your baby is about to turn 2, they actually begin to talk. They will join their words into simple sentences. They will be capable of combining words together and forming two-word phrases.
A few 2 years old might even start saying three-word sentences. During this time, you must pay attention and check if the vocabulary of your child is growing, and they should be capable of understanding the things you say, following simple instructions, and using words as well as gestures for communication.
6. When to Be Concerned About Speech Delays?
The person who is apt for assessing your child's speech development is only you. There are a few signs that you may look out for, and then approach your pediatrician for better guidance.
He may recommend a speech-language pathologist to whom you can take your child for evaluation. Or he may even guide you to an early intervention program in your locality where language problems are screened.
Here are those signs for you.
If your baby doesn't babble in the 4-7 months duration.
Making very few gestures or speech sounds at 12 months.
Not capable of uttering words including ma-ma around 12 -15 months.
Not able to grasp words including bye-bye or no at 18 months.
At 2 years, if they are not using several real words, not having the ability to identify several body parts.
If you find any such concerns, take your child to the doctor, who will assess your child's development, and also look for the below issues.
6.1) Hearing Issues
This can happen at birth or may start showing in infancy or during the toddler stage. If your child has hearing issues, it will be very challenging for them to learn the way of speaking.
6.2) Language Delays
AAP (American Academy of Pediatrics) says that this is very common. This delay may be even minor at times and may get resolved on its own. If not, your doctor might recommend taking them to a speech and language therapist for better results.
7. What is ASD?
ASD is the acronym for Autism spectrum disorder. It can cause either social or communication disorders. If your child does not react when their name is called, or if they are not making eye contact with you while you are speaking to them, it is high time that you visit your pediatrician.
Typically, it is best to monitor if your baby is meeting their speech milestones correctly. Finding a solution for speech delay depends on how quickly you identify it.
Bottom Line
It is pure bliss to watch your baby grow in front of you, and say their first words. The talking timeline of every baby differs, yet typically the answer to the question of when do babies say their first word is when they are nearing their first birthday.
You need not be concerned if your baby speaks a little later than others. Ensure their language developmental milestones are met properly, and if you have any worries don't hesitate to consult your pediatrician.
It is also best that you restrict the screen time to only two hours a day for children who are aged two and higher. This is because they require lots of interaction to learn the language.
However, if they are glued to the television, they will miss out on such things.
Also check out, What do Babies Think About