Below is a list of Nashville Indiana restaurants that you should be visiting if you are going on a trip to Nashville Indiana, or if you are residing here itself and have missed out on any of these Nashville Indiana restaurants. These Nashville Indiana restaurants have been picked keeping in mind the various factors that one looks for while going out to any restaurant i.e., the ambience, food quality, hygiene, cleanliness, decorations, seating arrangement, etc.
11 Best Nashville Indiana Restaurants to Visit
1. Our Sandwich Place
Well to began our list of Nashville Indiana restaurants, what should be better than a restaurant that specializes in burgers and sandwiches and can offer a go to meal at any point of the day. Our Sandwich place fits well in the category of best Nashville Indiana restaurants for the above-mentioned reasons.
The restaurant is an ideal place for having breakfasts and lunches, especially if you want to have something light yet filling and nutritious at the same time. The place is also well decorated with its walls covered with many frames and paintings. The atmosphere is also quite friendly.
Visit the Facebook page of Our Sandwich Place by clicking here.
2. Hobnob Corner Restaurant, Nashville
With the motto of "rustic charm and honest food" which also appears to be quite appealing we have the Hobnob Corner Restaurant next on our list of best of Nashville Indiana Restaurants. The Hobnob Corner Restaurant is a family-run restaurant and as mentioned previously, they swear buy their words of rusty appearance.
The restaurant is also a feast for the eyes itself because of its different and unique theme of decorating the place in a rustic manner. Many decorations that the place has are all handmade which also adds a trace of love, care and affection to the place making it more likely to be visited by the people again and again.
The Hobnob Restaurant also organizes a Wine Down Wednesday every week for its customers. If you happen to visit the restaurant, then do visit it on Wednesday to enjoy this added benefit. I am sure after hearing so much so about the Hobnob Corner restaurant you are definitely going to give this among all the Nashville Indiana restaurant a sure try.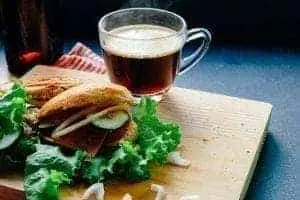 To visit the official site of the Hobnob Corner Restaurant, click here.
3. The Nashville House 
Next on our list of Nashville Indiana restaurants we have a restaurant with a legacy , a story and a history attached to it which is the Nashville House. The Nashville house has been successfully running for almost 40 years during which, it has seen many ups and downs, but has managed to secure its traditions and ways of working.
It is said that the restaurant caught fire years ago but then also the owners didn't lose hope or shifted to any other business and continued with this restaurant even in times of difficulties as a result, the restaurant runs successfully due to the hard work and efforts of the people behind.
Few modifications have been made to suit the new generation's needs, otherwise, the Nashville house is still the one that can make you nostalgic. The atmosphere provided by the Nashville House is also quite warm and lovely.
Do check out their official site by clicking here.
4. Miller's Ice Cream House, Nashville
Breaking the chain of mentioning just the food cuisine Nashville Indiana restaurants, we now present an ice-cream restaurant called the Miller's Ice Cream House, Nashville. I bet that this one on the list can turn out to be many of your weakness as the restaurant serves delicious ice creams with customized toppings.
Do stop here after lunch or dinner to complete your day with Miller's handmade ice cream. Miller's ice cream restaurant has a wide variety of ice cream flavors for everyone who visits them. Waffle cones and ice creams in flavors such as apple, pumpkin and persimmon are much liked.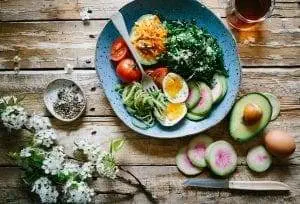 To read reviews of Miller's Ice Cream Restaurant please click here.
5. Out of the Ordinary Hickory Sports Bar and Restaurant
Out of the Ordinary Hickory Sports Bar and Restaurant is both a restaurant and a bar among all the Nashville Indiana restaurants. It is an 'out of the ordinary' when it comes to food and beverages. The restaurant is also a destination for throwing parties and enjoying with friends and family.
There are various events as well organized from time to time at this place. You can also order food online from here, reservation facilities are also available.
To know more click here.
6. The Originals, Nashville
Probably one of the most loved restaurants on the list of Nashville Indiana restaurants, The Originals is an authentic restaurant that should be tried out at least once. The Originals restaurant was established by a group of restaurant chains in the city with many other restaurants established belonging to the same group.
This restaurant chain also believes in charity and harmony and keeping this in mind, participates in various charity events and feeds are poor. This restaurant is a good place to visit and party and is also a tremendous place visit and do some charity.
The Original restaurant also offers a gift card facility, in which you can purchase a gift card of a particular value and enjoy discounts on visiting the restaurant. The gift card is valid and can be redeemed at any of the restaurant belonging to the same chain. You can buy the gift card from their official site and be a good gifting option.
To visit the official site of the Original, click here.
7. Brozinni Pizzeria
This one among the Nashville Indiana restaurants is a special mention for all the pizza lovers. The Brozinni Pizzeria is a good choice to visit if you want to eat pizzas. This restaurant offers pizzas with various toppings and a crunchy crust that is loaded with cheese. The pizzas are equally tasty as it appears from reading its description. It is also a family-owned restaurant with an outdoor dining facility available.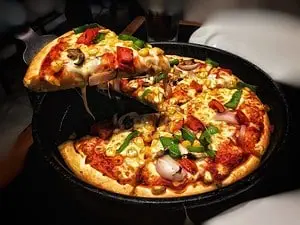 Click here to read the reviews of the place before visiting it.
8. Common Ground Coffee Bar And Tea Shoppe
Another notable mention on the list of Nashville Indiana Restaurants is the Common Ground Coffee Bar And Tea Shoppe, which can serve as a common ground between you and coffee. This can also be a place to visit for your date and see whether you have something in common or not. Coffee dates are the best to go and, it is also said that you can have the best of conversations over a coffee.
The shop uses the most creative and old school method of using a blackboard and chalk to display some beautiful messages throughout the cafe. Do visit the Common Ground Coffee Bar And Tea Shoppe to give yourself a coffee break.
9. Caramel Corn Cottage
The concept of this restaurant is also very different from the others in the list of Nashville Indiana Restaurants as the Caramel Corn Cottage is the place for the ones who love binging on popcorn but are tired of eating just the regular popcorn. The Caramel Corn Cottage has come up with this problem  in a never before style by adding flavors to this simple snack.
Visit the Caramel Corn Cottage to enjoy a whole lot variety of popcorn. Take home some of the gifting items with you from this place, and gift it to your loved ones. I am sure that they would love it.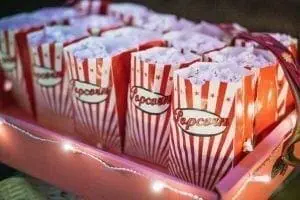 To visit the official Facebook page of the Caramel Corn Cottage, click here.
10. Nashville Fudge Kitchen
What could be better than a sweet and happy ending? So keeping that in mind as we reach the end of our list of Nashville Indiana Restaurants it becomes even more mandatory for us to mention a place for some desserts and chocolates. Nashville Fudge Kitchen is the best place for some tasty chocolate deserts.
If you are in a mood to taste something sweet and creamy, this might be the place you should be visiting and taste their all-time favorite fudges that attract everyone.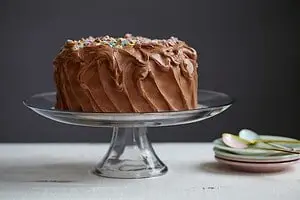 To read more about the Nashville Fudge Kitchen, please click here.
11. Sweetea's
The last one on the list of Nashville Indiana restaurants is Sweetea's. This one is the best choice for people who are looking for vegetarian and gluten-free options. The cafe is mainly American themed with a wonderful and pleasant decoration and seating arrangement. Once you visit Sweetea's you are sure to go back. Do checkout this last one on the list for a good experience.
So this was all for the Nashville Indiana Restaurants for now. There are many other beautiful restaurants in Nashville Indiana, which also offer some of the best dishes in the town if you want to check some more out. Food is something that all of us would like to experiment with and these restaurants are the  perfect choices for variety and variations.
I hope you had a great time reading! If you have been to any of these restaurants, share your experience with us in the comments below. We would love to hear them.