For centuries, people worldwide have witnessed the benefits of "salt therapy." But what precisely is this soothing treatment, what are the myths circulating around it, and how can it benefit you right now?
1. What is Salt Therapy?
Inhaling dry salt of a pharmaceutical grade while in a cozy, controlled environment is known as halo salt therapy.
A halogenerator, specialized medical equipment, will spread small salt particles throughout the space while you unwind and sit back. These small particles will settle on your skin and go deep into your airways and lungs.
Salt therapy is safe for infants, kids, and adults and can relieve various skin, respiratory system, and lifestyle disorders.
2. Salt Therapy's Background
Europe is home to several salt caves, which are renowned halotherapy locations. But it's less frequent in the United States.
An observation made by a Polish physician (member of a scientific community) in the 1800s revealed that salt miners experienced less breathing issues than other miners while working in salt mines. A German physician discovered that the time spent in salt mines has positive effects on a person's health and quality of life.
In the mid-1960s, using salt chambers as a kind of treatment had become common.
3. Does Salt Work Well?
Dry salt is incredibly absorbent and naturally antibacterial, and anti-inflammatory.
Once ingested, salt thins and liquefies your mucus, making infections, debris, and pollutants easier to detach and evacuate.
The natural cilia action in your body is also softly stimulated by dry salt particles. Cilia make it easier for us to breathe by keeping our airways free of debris and mucus. But this process is sped up with the aid of salt.
Consider salt as a toothbrush for your airways, clearing away dirt, viruses, and mucus.
Dry salt therapy may remove pollutants from the skin, control pH levels, and encourage the growth of "good" microorganisms. It strengthens the skin's defense mechanisms by lowering inflammation and promoting organic exfoliation and regeneration, thus improving skin conditions.
4. Myths About Salt Therapy
Himalayan salt is used in the construction of several salt rooms and salt caves. It's vital to remember that Himalayan salt is only a decorative element.
But there are advantages to using Himalayan salt in food, sole, and other spa treatments. A federal class action complaint has been filed because of the false claims being made about the advantages of salt therapy, which generates negative ions, cleans the air, and removes allergens from the surroundings.
Let us bust the "prevailing myths about salt therapy."
4.1. Salt is Dangerous
Sadly, because of its link to high blood pressure, diabetes, thyroid disease, and other lifestyle disorders, salt has developed a negative reputation over time.
But in Indian culture, salt has always been cherished and used for its potent powers from the beginning of time. In addition to being an antihistamine, salt is also antiviral, antibacterial, and antifungal.
Saline water is still used in modern medicine to disinfect and clean wounds, to gargle the throat to relieve sore throats, to rinse the mouth for dental issues, and to clear the sinuses.
4.2. Negative Ions Produced by Himalayan Salt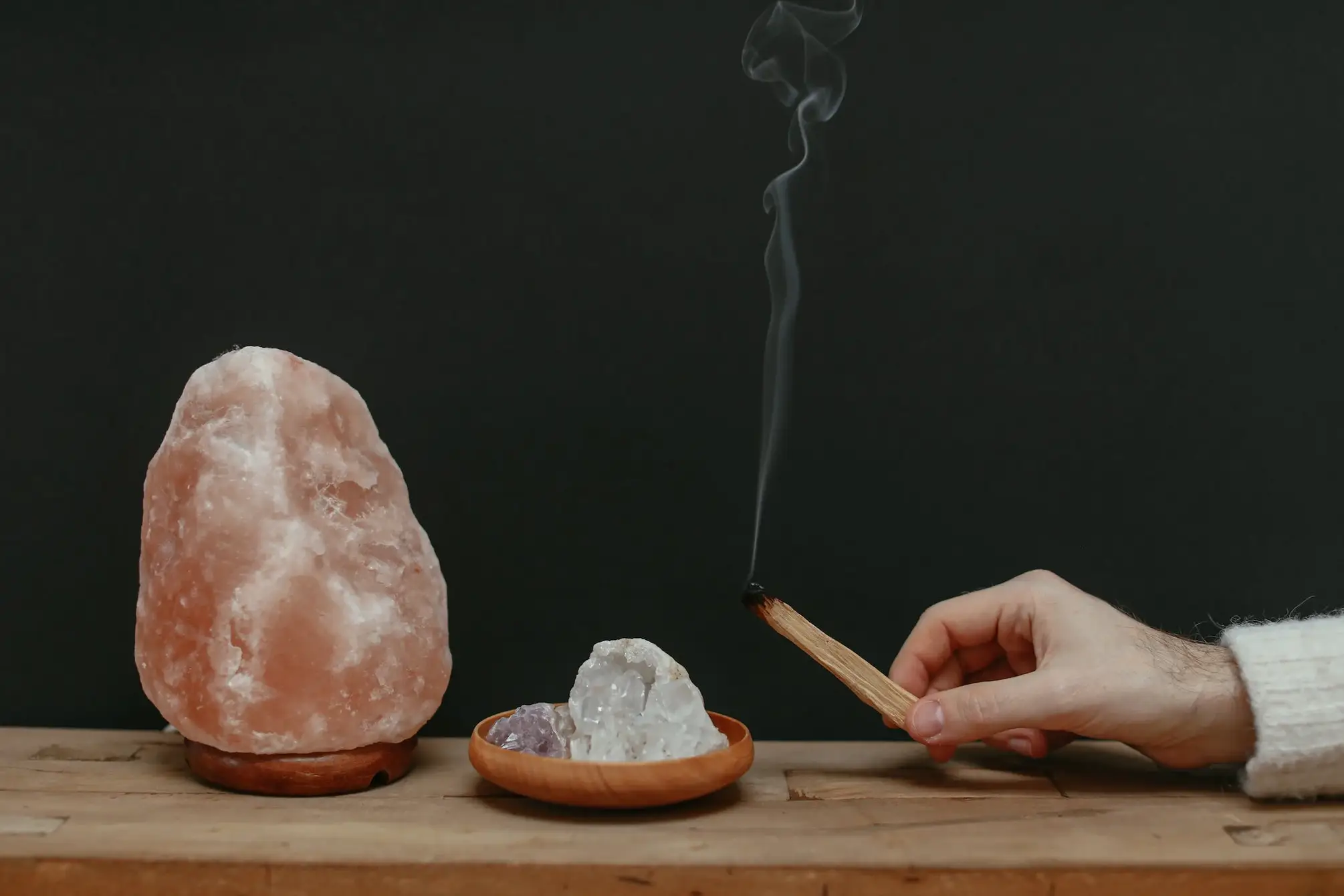 Himalayan sea salt is extremely stable due to the 84 distinct natural minerals and elements that make up its composition. No scientific or clinical investigations have been done to prove that Himalayan salt creates negative ions.
The Columbia University Medical Center did several experiments and concluded that a Himalayan salt lamp would require hundreds of years to generate the same amount of negative ions that an ion generator could.
4.3. Sitting in Salt Caves is Called Salt Therapy
There have recently been several meditation centers, spas, and resorts that use salt to build or coat the entire building or just a few rooms to make salt rooms for salt cave spa treatment. Salt therapy is not just about lounging in these salt rooms.
In addition to sitting in a salt particles-filled atmosphere, salt cave treatment also entails using a halogenerator, a machine that dispenses microscopic salt particles. The salt is reduced to fine salt particles by this mechanism, which is then cycled and blasted into the room by air boosters.
Patients inhale this salty air. The salt particles enter the lungs' deepest chambers, aid in lung cleansing, wash out pollutants, and make breathing simple.
4.4. Normal Salt is used in Salt Therapy
The advantages of halotherapy and salt therapy are obtained from sodium chloride, which is 99.99% pure (salt). The salt is spread into the salt chamber after being broken down into tiny particles in a halogenerator.
The three main properties of this salt are that it is very absorbent, anti-inflammatory, and antibacterial. As a result, breathing in the salt and letting your skin absorb it will improve your skin's and respiratory health.
Therefore, even if Himalayan salt or a halogenerator does not release negative ions, people can still receive them by being near a waterfall, the ocean, or outside after a rainstorm.
4.5. Salt Massage is a Part of Salt Therapy
Although we enjoy getting massages, salt therapy doesn't include any form of massage. In order to get salt treatment, also known as halotherapy, you must sit in a sterile chamber with pure sea salt covering the walls and floor.
You breathe in tiny salt particles spread around the space by a halogenerator.
4.6. Hypertension and Blood Pressure are Raised with Salt Therapy
This is the most frequent question that pops up before a session. The majority of individuals think that salt inhalation might raise blood pressure.
However, this is false. Because the dry spray salt used in salt treatment enters your respiratory system rather than your digestive tract. As a result, it is a safe therapy having healing benefits for everyone, including those with high blood pressure.
4.7. Negative Ions are Changed into Positive Ions by Himalayan Salt Particles
There are ions everywhere. The phrase refers to atoms or molecules that have acquired or lost some electrons; they are a component of nature.
In reality, table salt is an ionic substance. It comprises positively charged sodium ions and negatively charged chloride ions bonded together by opposing electric charges.
4.8. Himalayan Pink Salt Inhalation
During salt therapy, you breathe pure sodium chloride (NaCl), a pharmaceutical-grade salt used in nasal sprays. It is either Himalayan pink salt or table salt.
Himalayan pink salt should be utilized only for preparing food; salt treatment is not permitted. Table salt has additional iodine, which should not be used for salt treatment, bleaching agents to give it a pure white hue, and chemicals like calcium silicate to help it flow freely.
4.9. Ions are Released when Salt is Heated in Salt Lamps
That's not just practical. You would require a lot more energy than a little light bulb can provide to break the ionic link between the two molecules that make up salt. Additionally, if that did occur, the salt would release chlorine gas, which you would undoubtedly sense.
4.10. Home-Based Salt Therapy is Possible
Many conflate salt treatment with breathing saltwater vapor or tiny salt particles across a tube. The mechanics and practicalities of salt treatment call for covering the the floors and walls of a chamber with salt, preserving a particular room temperature, creating the ideal environment, and, of course, using a Halogenerator.
4.11. It is an Alternative Treatment
Ayurveda or homeopathy are examples of alternative therapies. Salt treatment is a complementary therapy that has proven to offer healing benefits related to respiratory conditions. This implies that it works incredibly effective when used in conjunction with allopathy or other treatments. Your issues might not be solved by relying simply on salt therapy for the long-term treatment of respiratory and health benefits.
4.12. Salt Lamps are Necessary for Salt Therapy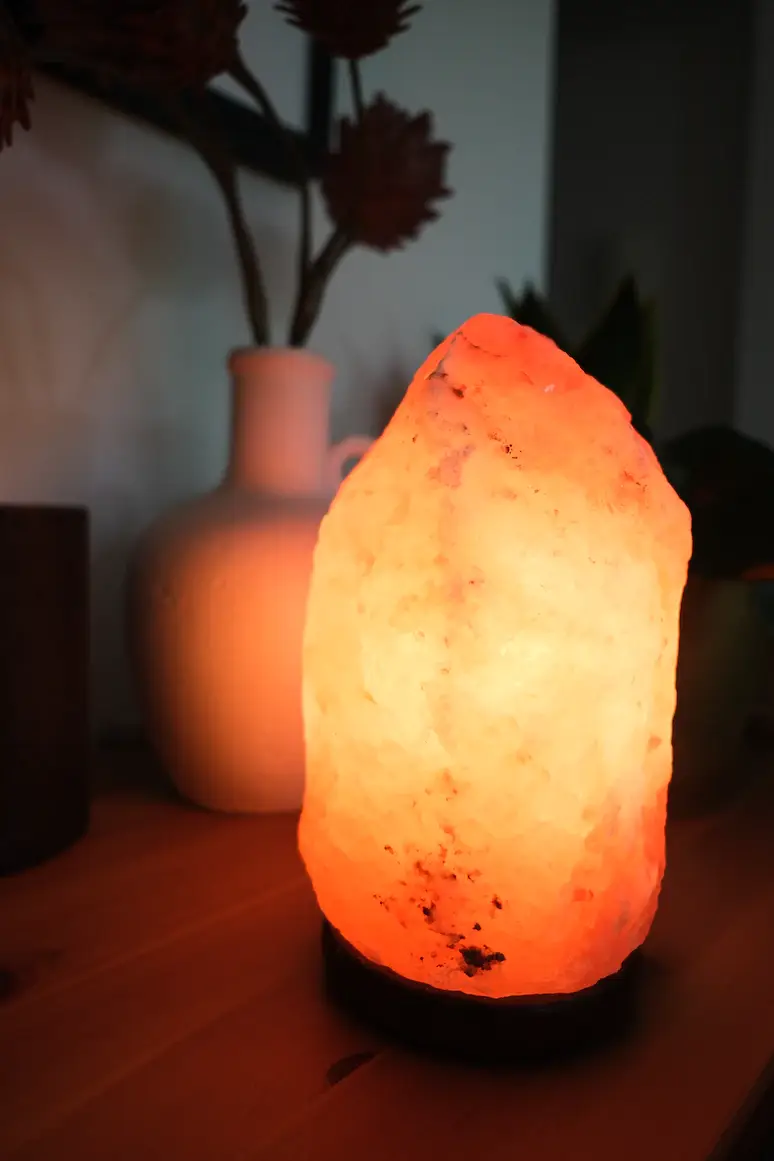 But that is still the only justification for purchasing them. The natural texture and warm glow of those gorgeous clumps of pinkish rock salt with a fluorescent bulb inserted into them are extremely attractive.
The lights don't have anything related to sleep patterns, a stuffy nose, or the common cold. If you want to improve your asthma, engage in some moderate activity and take the proper prescription.
Final Note
Should individuals use a therapy without current medical advice, as there are currently no evidence-based results to produce guidelines for patients and physicians concerning therapies like salt therapy?
The upkeep of the rooms is also a concern because warm environments could be excellent for developing bacteria. The bottom line: You should talk to your doctor about salt treatment.
Also, check out, Is Baby Oil Good for Your Hair