There are different types of people in this world with different heights, weights, figures, and face shapes. Nobody is perfect, but we all are blessed with unique beauty. The most important thing is to feel beautiful and confident. The right hairstyle will help you look more attractive, at the same time, teach a feeling of confidence in you. Your hairstyles and haircuts can give a different and more flattering look.
So, try the hairstyles according to your hair textures and length that best suit your face shape and help you in enhancing your facial features. Below are the 18 best hairstyle for round face to look slim.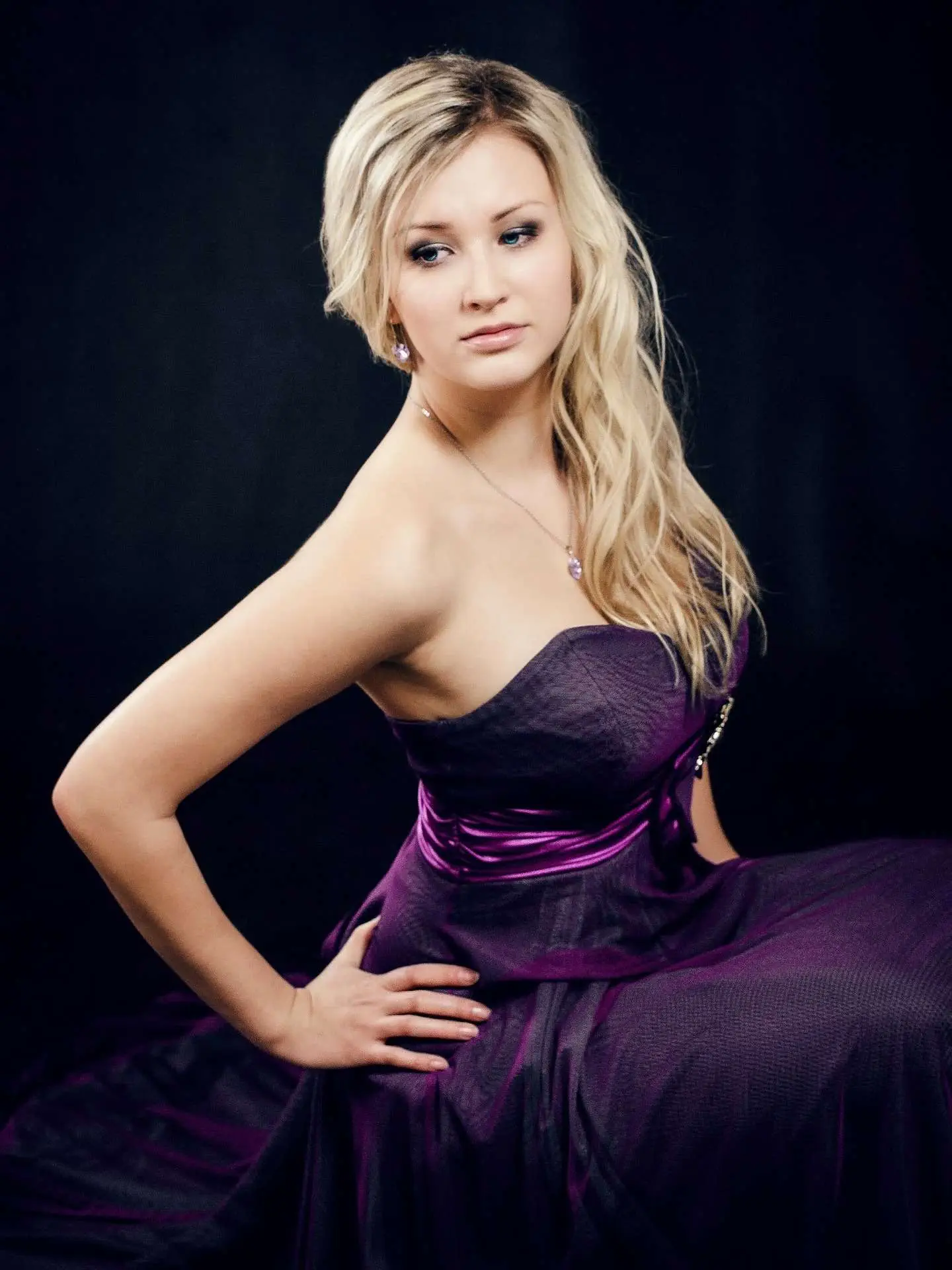 Do you also have a round face and chubby cheeks like me? If yes, then you have landed at the right place. Please read the article to understand which hairstyle and haircut best suit your fluffy and chubby face to make it look slim.
Firstly, confirm if your face shape is round or not. Tie all your hair back and look at yourself in the mirror. See what shape your face resembles the most. You can also use a sketch pen to mark the outline of your face or measure with an inch of tape to understand the height and width of your face. If the height and width of your face are almost equal, it means you have a round face. Remember, round face shapes do not have any sharp edges and angles.
Hairstyles have no limits, and there are endless haircuts and hairstyles. There are certain hairstyles for the round chubby face that helps in creating dimension and elongating the face. The long hair helps in disguising your double chin. If you have a fat and round face, you can downplay it with a fabulous and flattering hairstyle to make it appear sharp and elongated. The right hairstyle, according to your face shape, increases your self-confidence and makes you look more beautiful.
Check out 25 Best Haircuts for Round Face
1. Everyday Hairstyles for Round Faces
1.1) Low French Braid
Loose hairstyles work perfectly on round faces as they help cuddle your face. Make a loose French braid and curl your front section. Don't worry about your chubby face; walk with confidence and grace.
1.2) High Ponytail
Don't tie a loose or tight ponytail. Tie a high ponytail with a high puff. A high pony adds height to your face giving more volume to your thin hair. Tie a voluminous pony as it balances the face nicely. Take your crown hair to make a puff with a rubber band, or secure it with bobby pins. Then take the side and back hair to tie a high ponytail that lasts all day.
1.3) High Bun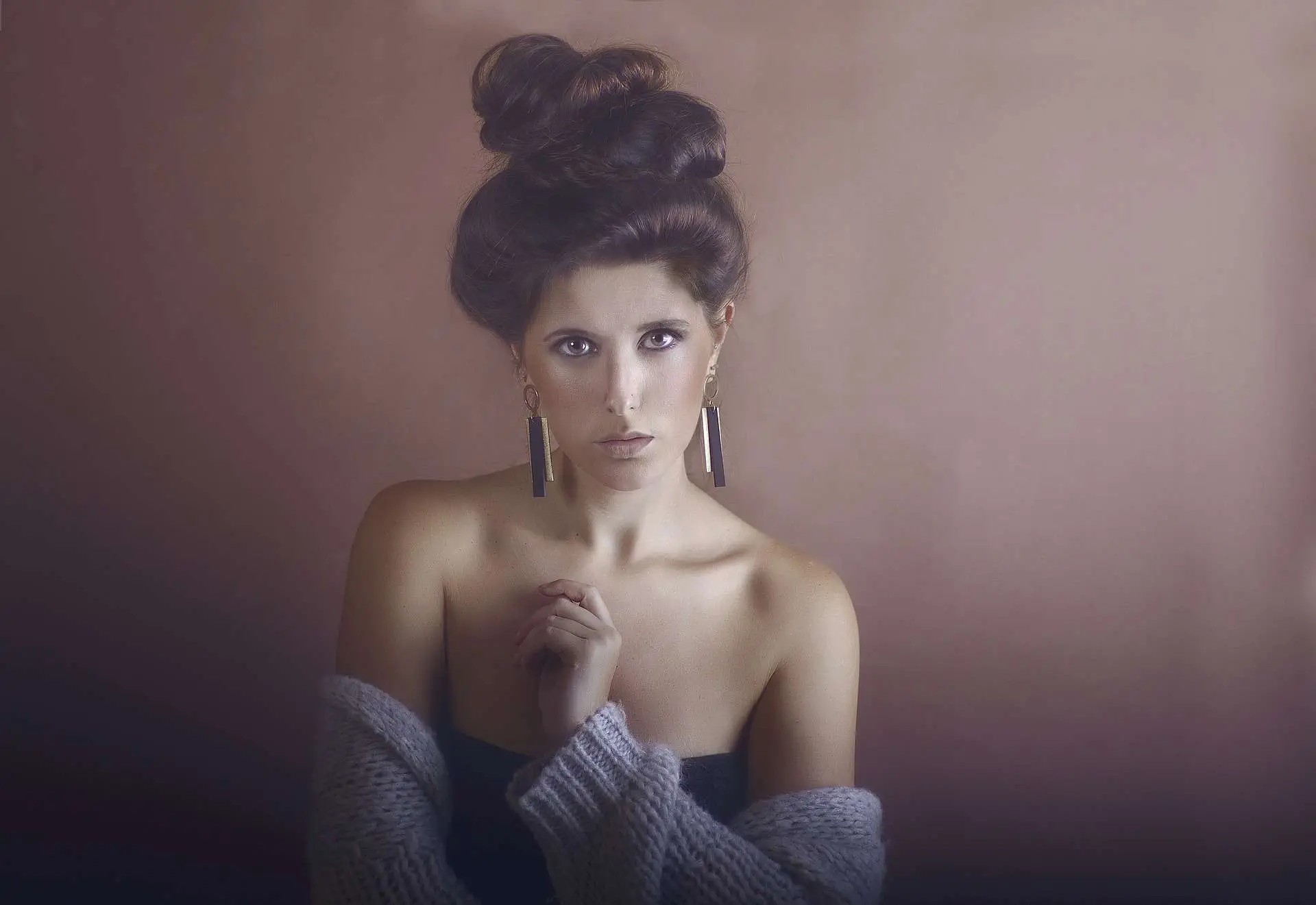 A high bun adds height making your face look longer, whereas a loose bun will expose your face. Make a high bun with your hair leaving strands of hair from both sides. Twist a strand of hair and secure it at the back with bobby pins.
1.4) Middle Hair Partition
The middle part has been trending for the last couple of years, but not everyone can rock an off-center part. If you want to do the middle partition in your hair, don't just do the middle part of all the hair. Instead, leave a strand of hair on both sides, tying the remaining hair, or keep them open if you want. PIN the strands behind the back, covering your face's temples. It will give the illusion of bangs on your face.
The middle part works well for medium-length hair. You can do a center hair partition, giving a messy look and adding a little volume. You can also go for a refined look, but keep your hair in the front to make your face look narrow. Middle parting hides the width of the face from making a face look longer and slimmer. You can also add soft curls to your straight hair. It gives a completely different personality. You can also have a little forward graduation. It makes your hair fall on the face covering its roundness. It looks super elegant, making your face look narrow.
2. Party Hairstyle for A Round Face to Look Slim
Fabulous hairstyles for round faces make you look lean and instantly slim down your round face. Choose your haircut according to your hair length and texture.
2.1) Sleek and Straight Hair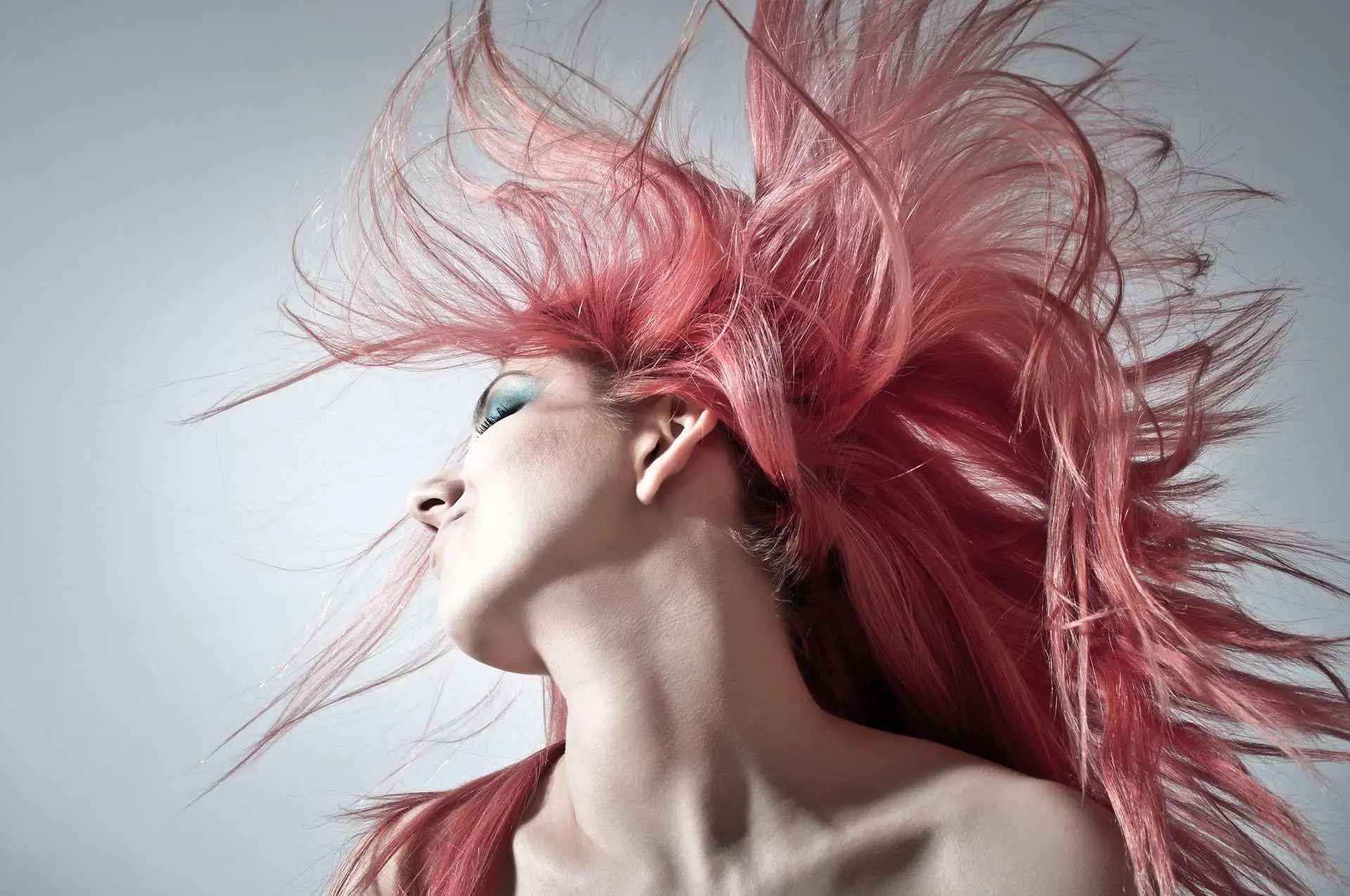 Straight and fine hair doesn't go well with round-faced women, but a perfectly sleek hairstyle can tend to be very attractive and flattering. It gives a very sophisticated and glamorous look. Middle part your hair and give a lift at your roots by using a hair texture spray.
You can add highlights to your long tresses and play with your favorite colors if you have thick hair. But be sure to choose the color that complements your skin tone and personality to make your hair look more flattering. It covers the roundness of your face when you bring your hair in the front from both sides.
2.2) Soft Curls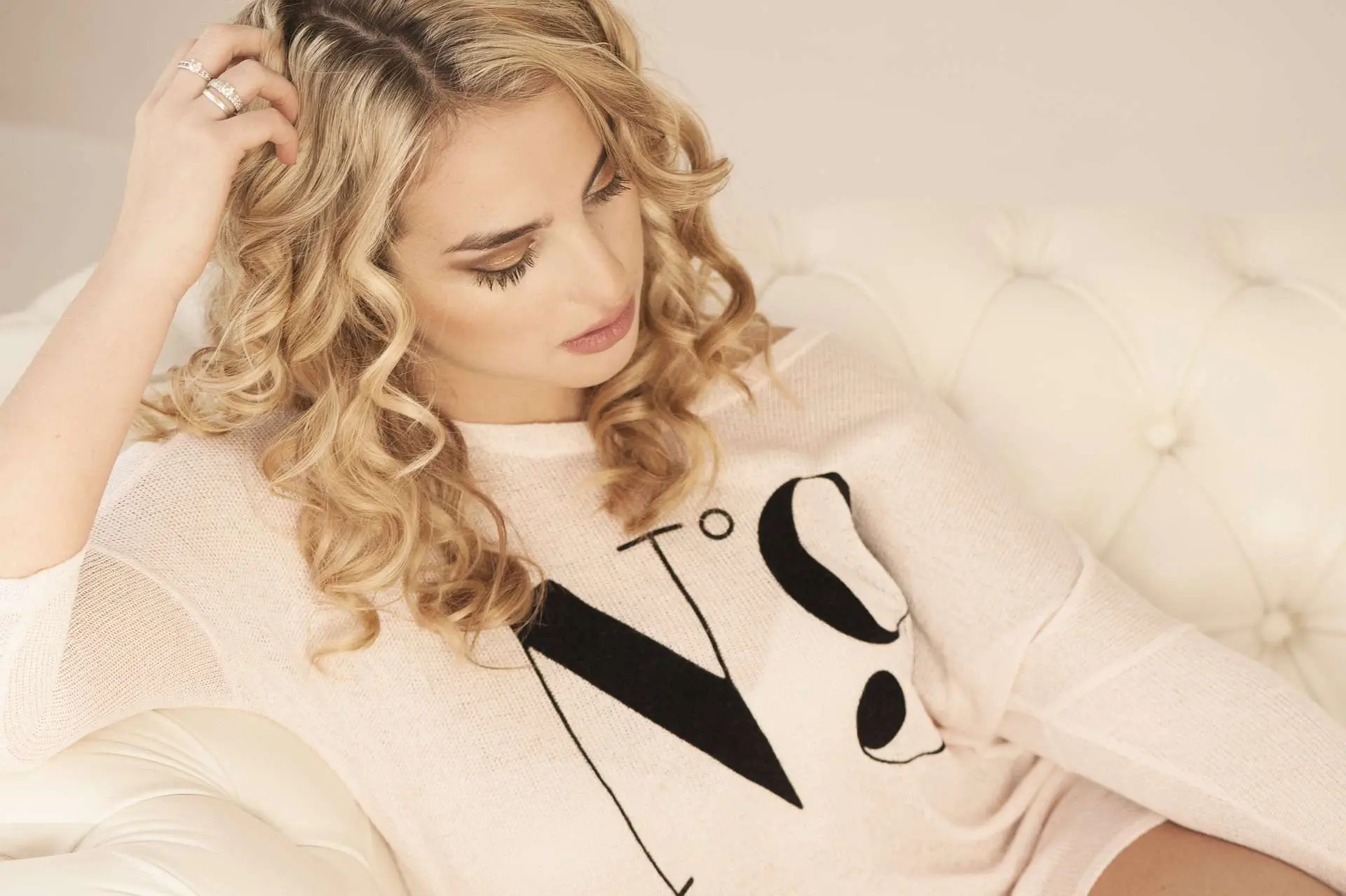 Curls from eye level will bring the entire focus to your chin, making a face look broader. So, curl from chin level to focus on the neck and hide the width of your face. Remember never to use any heating rod on wet hair. Use the curling iron when your hair is completely dry. Curling your hair and adding texture spray will give volume if you have fine hair. It is one of the most intimidating hairstyles for thin hair. It adds texture to your hair, making it look fancy and glamorous. This textured hair hairstyle is suitable for round and chubby faces.
2.3) Soft Bits Waves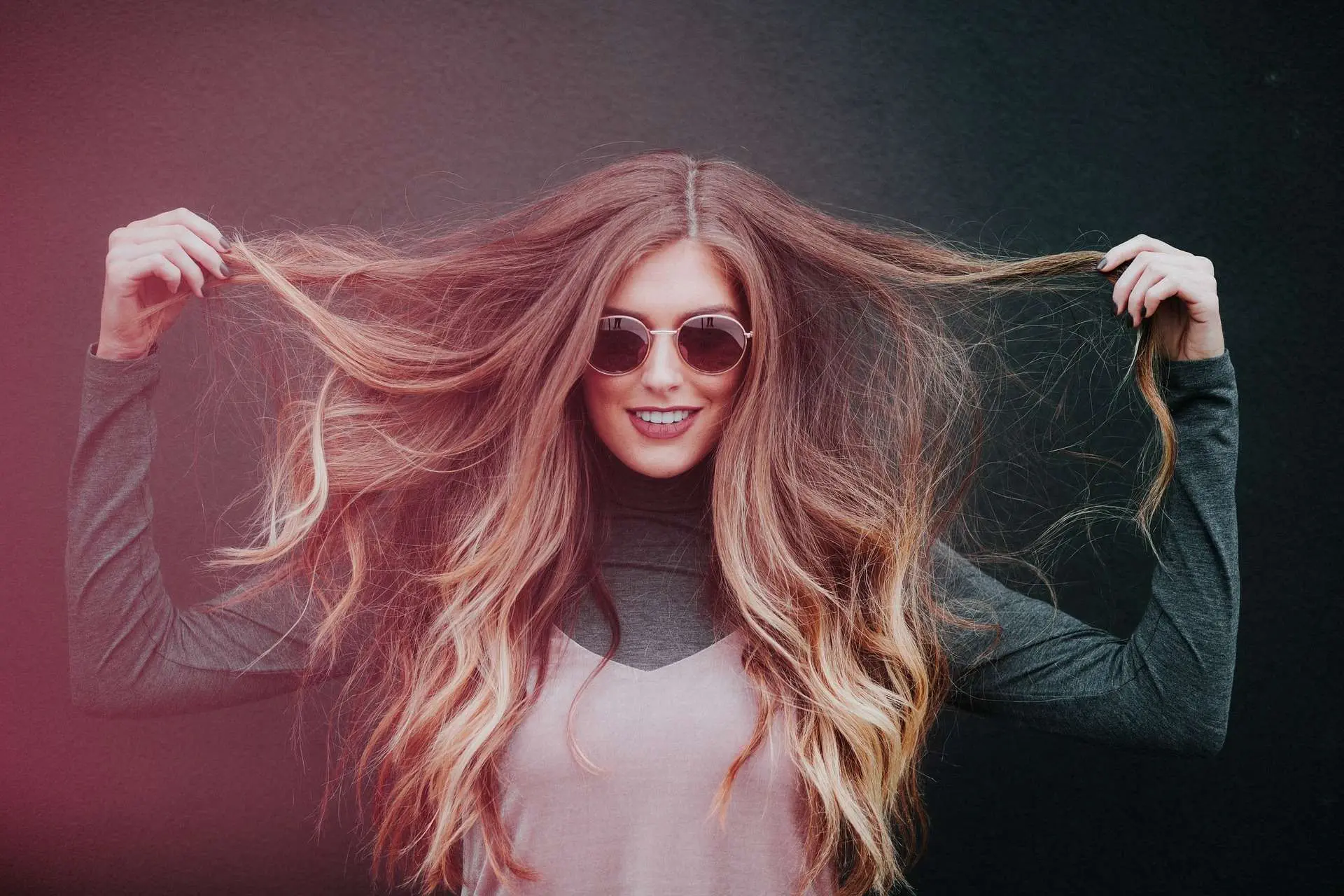 Soft waves with long bangs look amazing, and you can easily wear them without worrying. Loose waves with parted bangs give a beachy wavy hair look. Soft waves at medium length look appealing on round face women as it slims and elongates your face shape giving a beautiful appearance. Avoid a close look, as it will make your face look wider.
2.4) Puff Hairstyle
Take out strands of hair from both sides and tie your crown hair, making a puff and securing it with a pin. Now take a strand of one side and pin it at the back. Do the same with the other side. Keep some locks on the face to hide the roundness.
2.5) Braided Hairband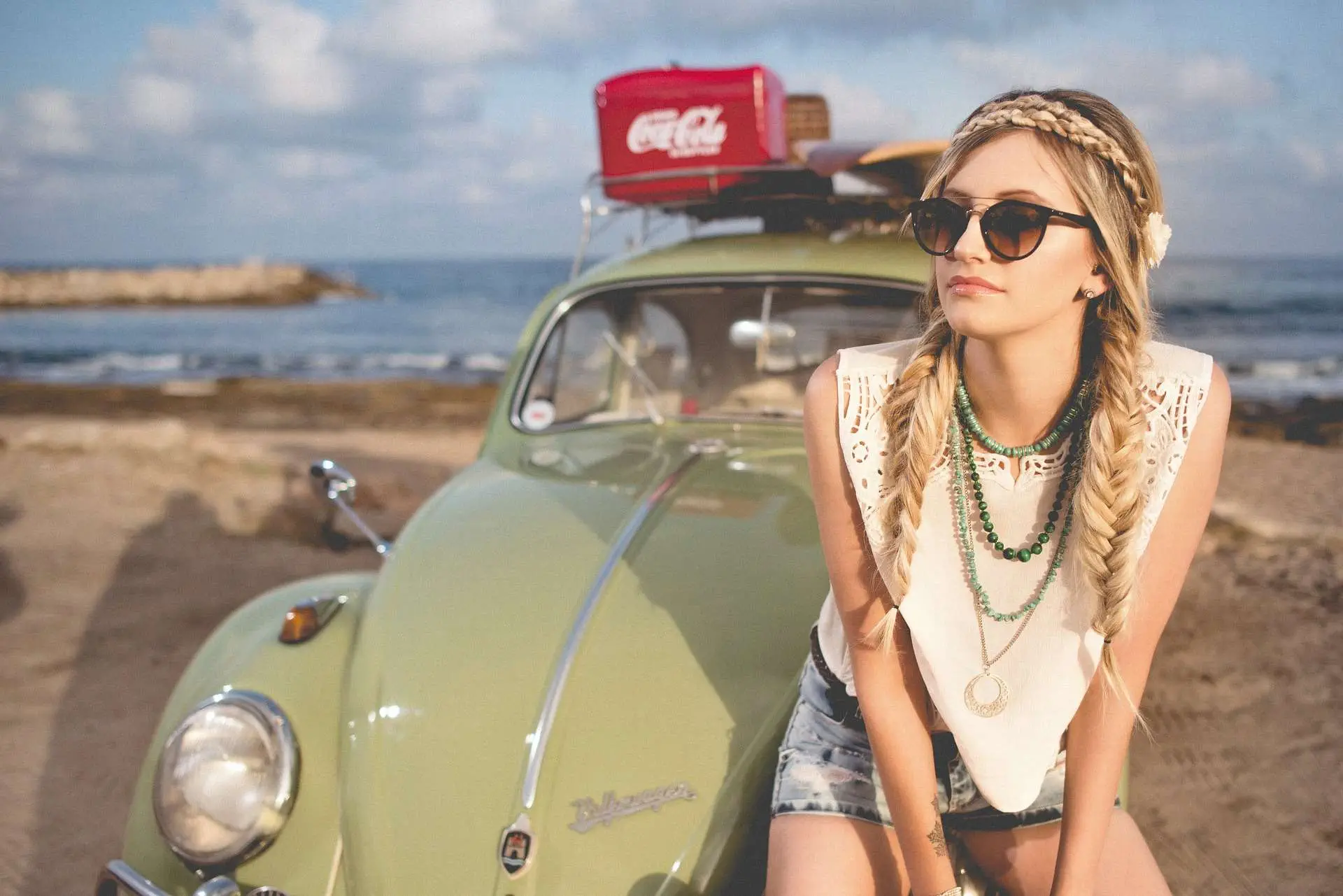 Take a small section of hair behind your right ear and make a braid. Now take it to the opposite side, from above your head, in the form of a hairband. Secure it with bobby pins.
2.6) Twisted Half Up
Tie your hair at the crown of the head, making a puff. Leave small sections of hair in the front from both sides. Now take sections from both sides of the puff. Twist it and clip it around the puff.
2.7) Side Partition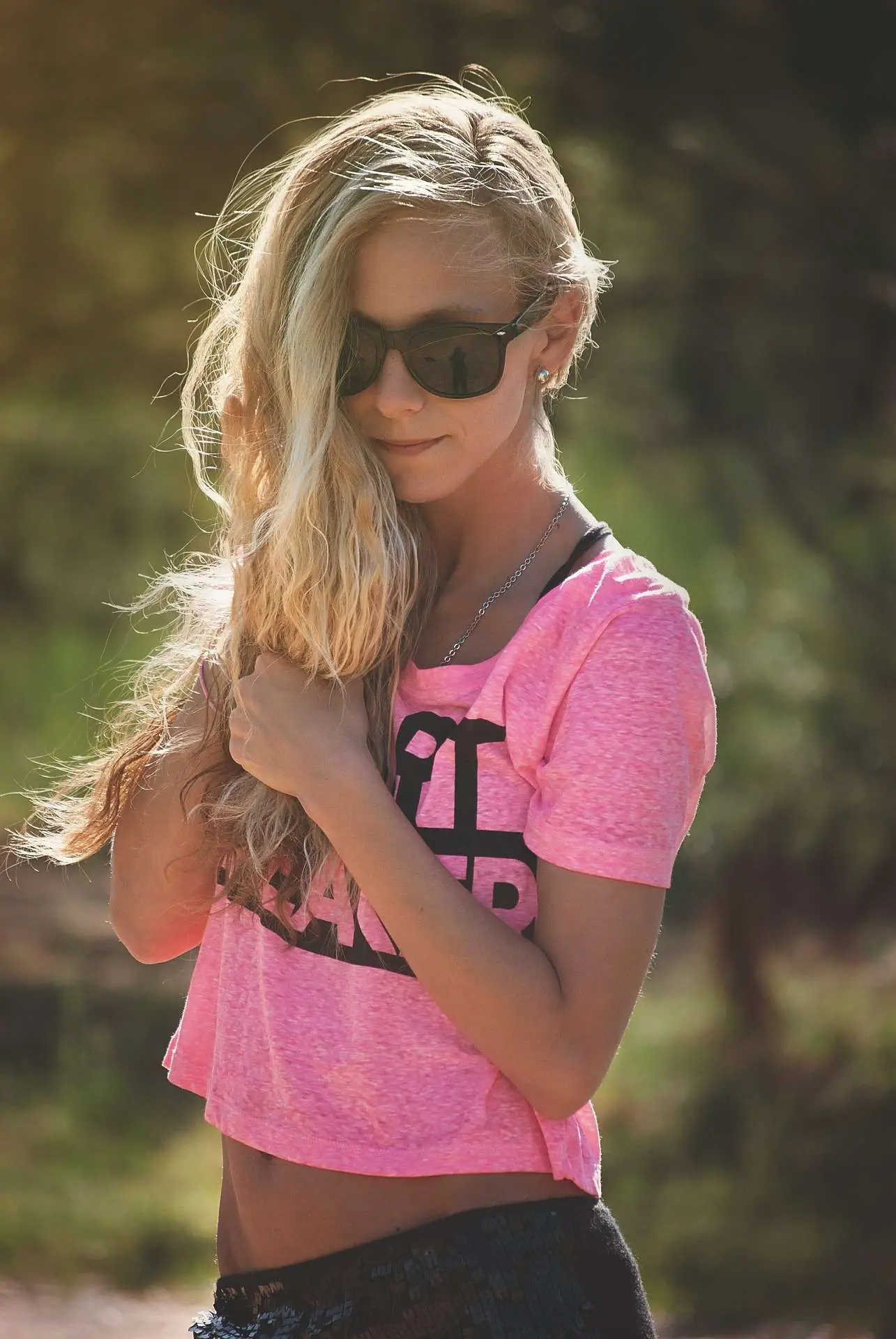 Do a side partition of your front hair. Now take the crown hair and secure the puff with a bobby pin. Make a loose bun with your lower hair, or keep it open. Twist the strand of front hair and secure it at the back at one side, giving a little bounce. Now pin the hair on another side, neatly framing the face. Leave thin strands in the form of flicks.
2.8) Half Bun
Take your front hair and make a good voluminous high bun with them, leaving the rest open.
3. Best Hairstyles and Haircuts for Round Faces
Here, I have listed a few best hairstyles and slimming haircuts for round faces that will help enhance your facial features perfectly. Although long and medium-length hair helps to make your face look more elongated, you can also try a few short hairstyles that perfectly suit your round face hiding your double chin. Shorter hair can also look appealing and flattering on a rounder face.
3.1) Bangs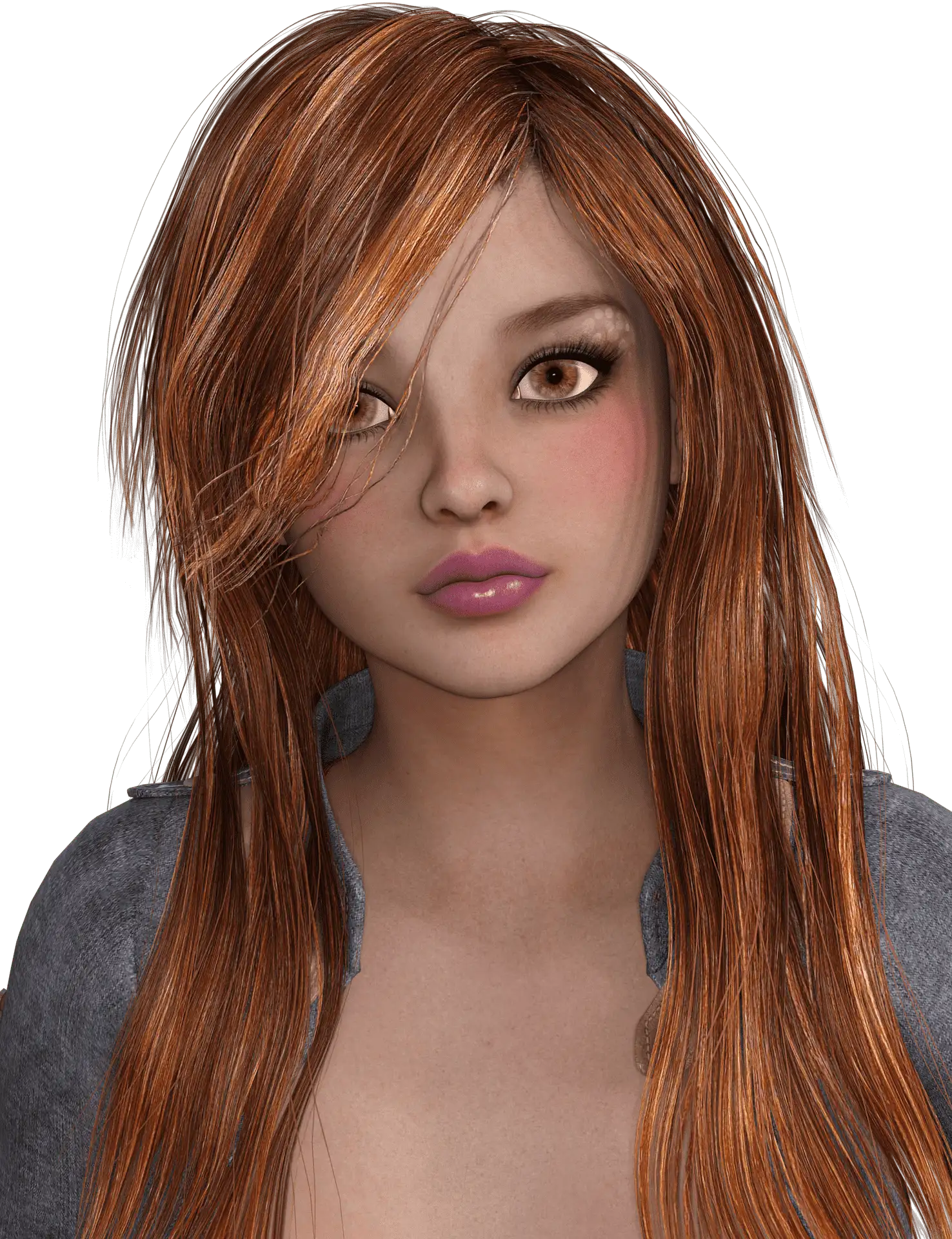 Usually, bangs make your face look shorter and wide. So, try to avoid it completely. But if you have a big and prominent forehead, you can try it. Keep your bangs short so that your forehead is not entirely covered. They will frame your face.
Straight blunt bangs aren't the best option for round faces as they make your face look short and wider. Heavy Straight bangs will make your hair resemble a cup.
Go for curtain bangs or thick fringes. The longer your fringes, the better they will frame your face. You can also try wispy bangs for a rich look.
Round-faced people usually have small foreheads and jaws with round cheekbones. They lack angles with the vertical and horizontal axis of the same length, so long bangs are ideally suited for them.
3.2) Bob's haircut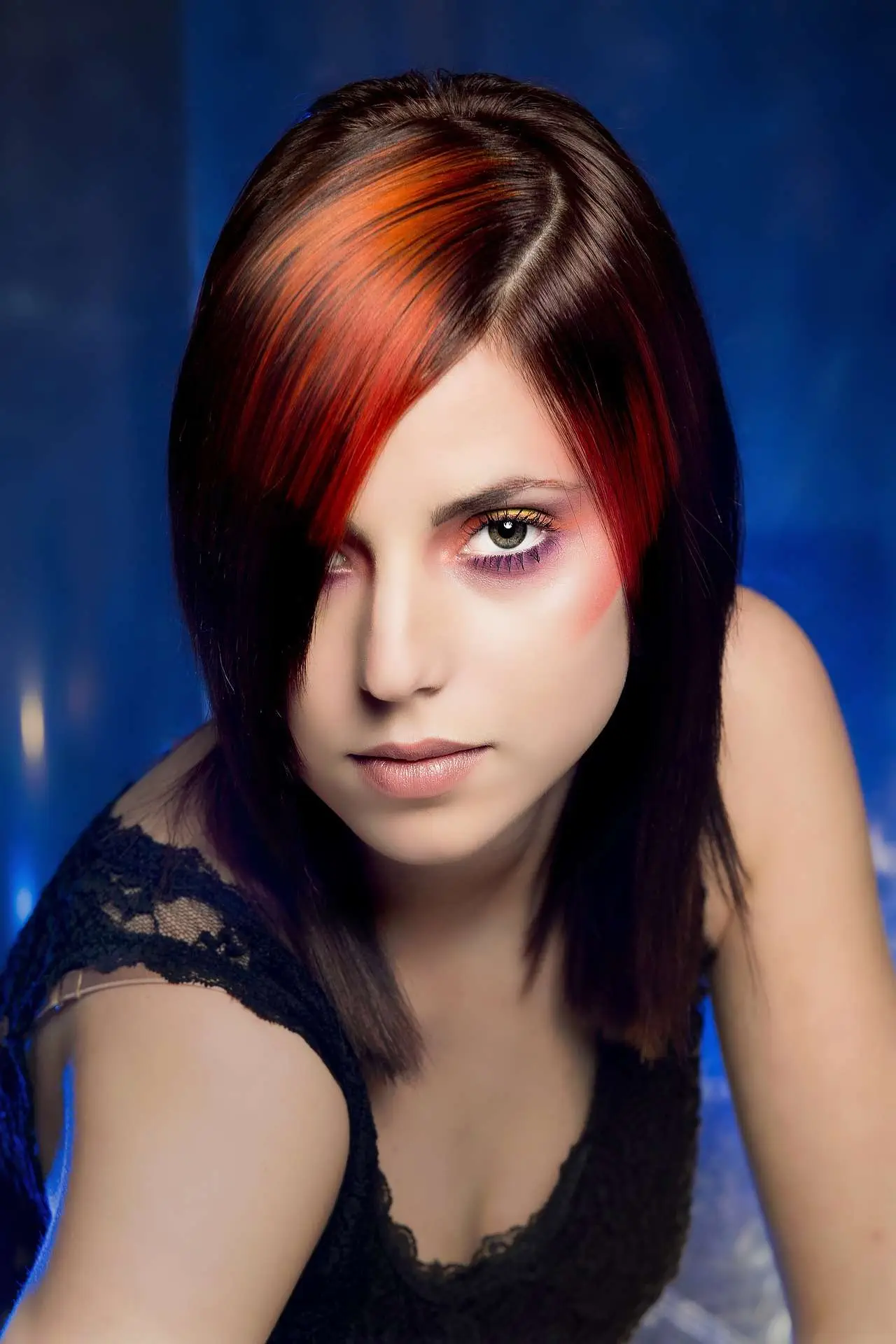 People may tell you not to get a bob if you have a round face, but that's not true. A bob cut can look amazing on people with a round face too. Just remember that the length of the bob is the key. It should be under the jawline at least about an inch. Don t go for chin length bob where your hair comes down inwards towards your cheeks. Chin-length bobs will make your face look shorter. If you have a rounder face, don't go for a blunt bob; rather, choose an asymmetrical bob with long bangs. Straight bob will make our face look rounder, so try to avoid it.
Bob's haircut with long side swept bangs is one of the most super slimming hairstyles for round faces. Bob is the perfect choice among all other short haircuts for round-face shapes.
Adding long layers with soft waves can make the bob appear beautiful, giving a perfect style. It will make the illusion of your face a bit longer and distract the eyes downwards. Giving a wavy texture to your bob will completely suit your round face. A messy bob with subtle highlights is one of the most trending haircuts for round faces women, especially if you have thick hair. You can also go for a short bob with loose waves and side-swept bangs. Blow dry your hair with a large round brush to create a voluminous bob.
3.3) Lob cut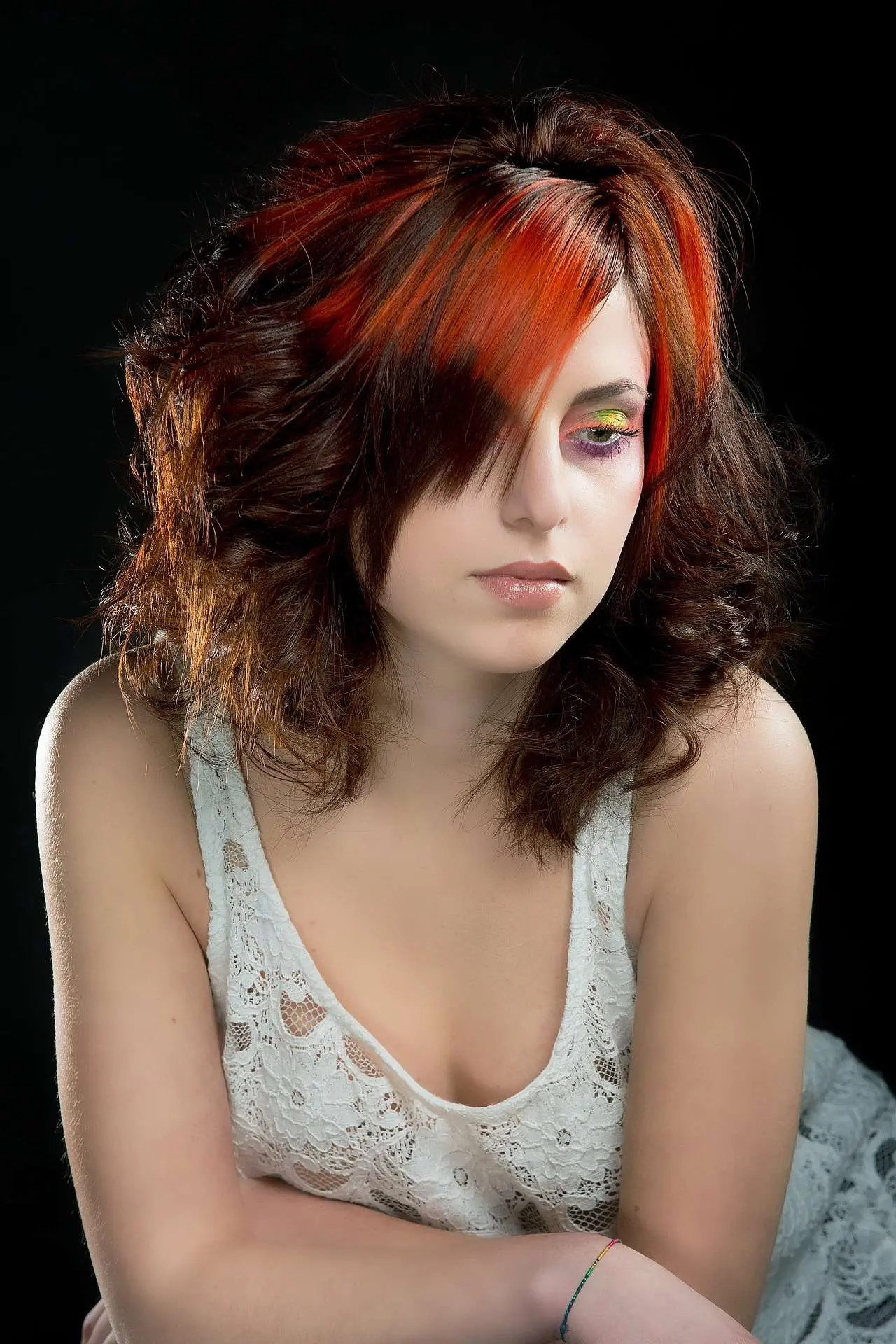 A long bob cut is called a lob cut. The long bob is usually a shoulder-length haircut. Add layers to your lob cut, starting from your jaws and going down the shoulders gradually. You can either keep it straight or curl it from your shoulders. Go for long layers avoiding all short layers because it may give a volume on your sides, something that you want to avoid. It gives an illusion of length and does wonders on round face shapes.
The middle part of the hair to make your face look more elongated. Curtain bangs with lobs will work naturally with your coarse hair if you have thick wavy hair. The choppy layers look amazing and make your natural hair look more attractive.
3.4) Layered Cut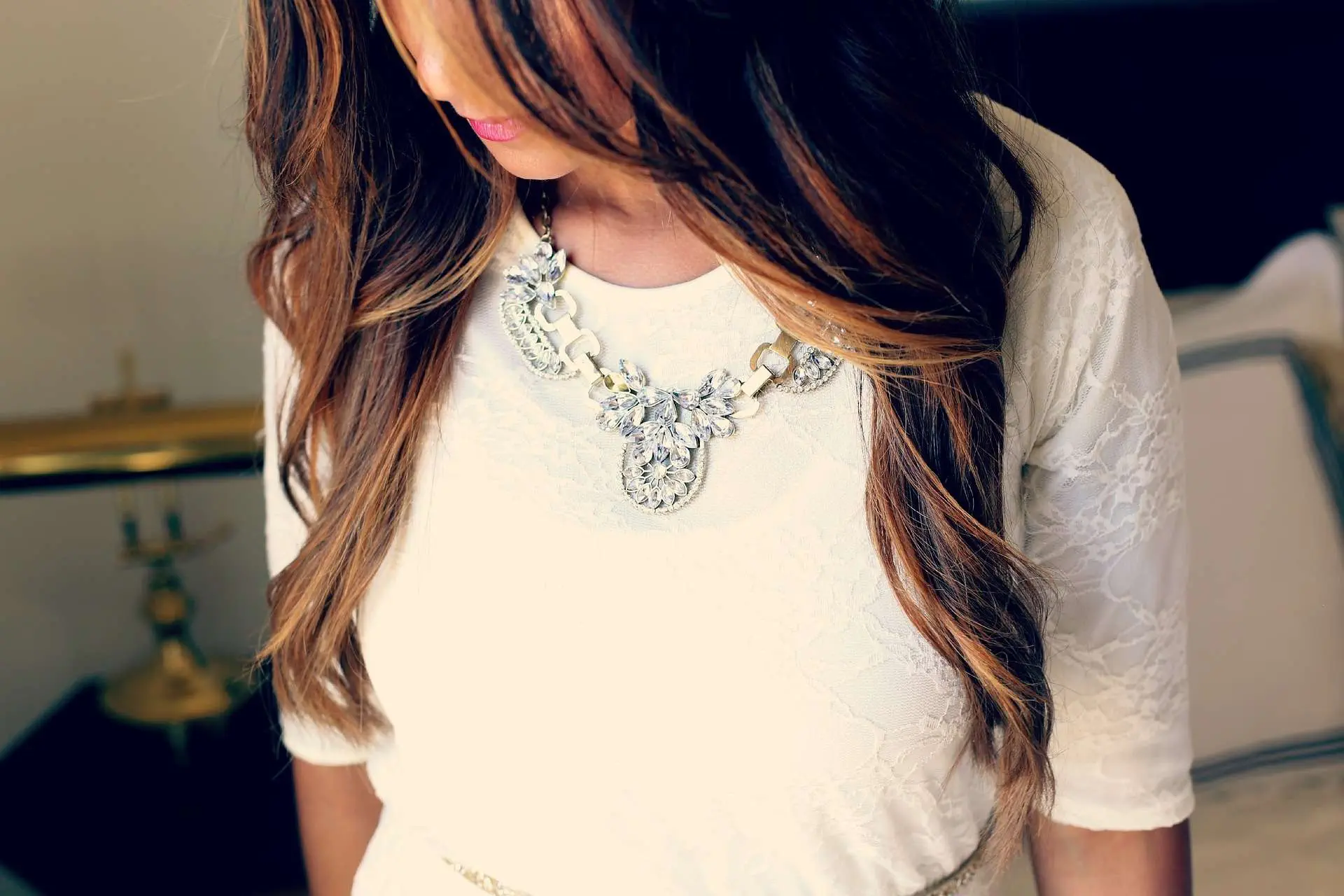 Long layers are the most flattering hairstyle for a round chubby face. A long layered haircut is best suited for round face shapes and helps frame the face. But take long layers, as short layers will make your face look short. Long layers look attractive and flatter your face beautifully. Layered cut with curtain bangs is an ideal hairstyle for both thick and thin hair. Bring your hair forward using a round brush and blow dry your layers to give it a perfect look.
The long and medium hair with face-framing layers gives a glamorous look to your face by instantly slimming it down. Layers with long bangs work amazing on women with a round face and thick hair.
3.5) Pixie bob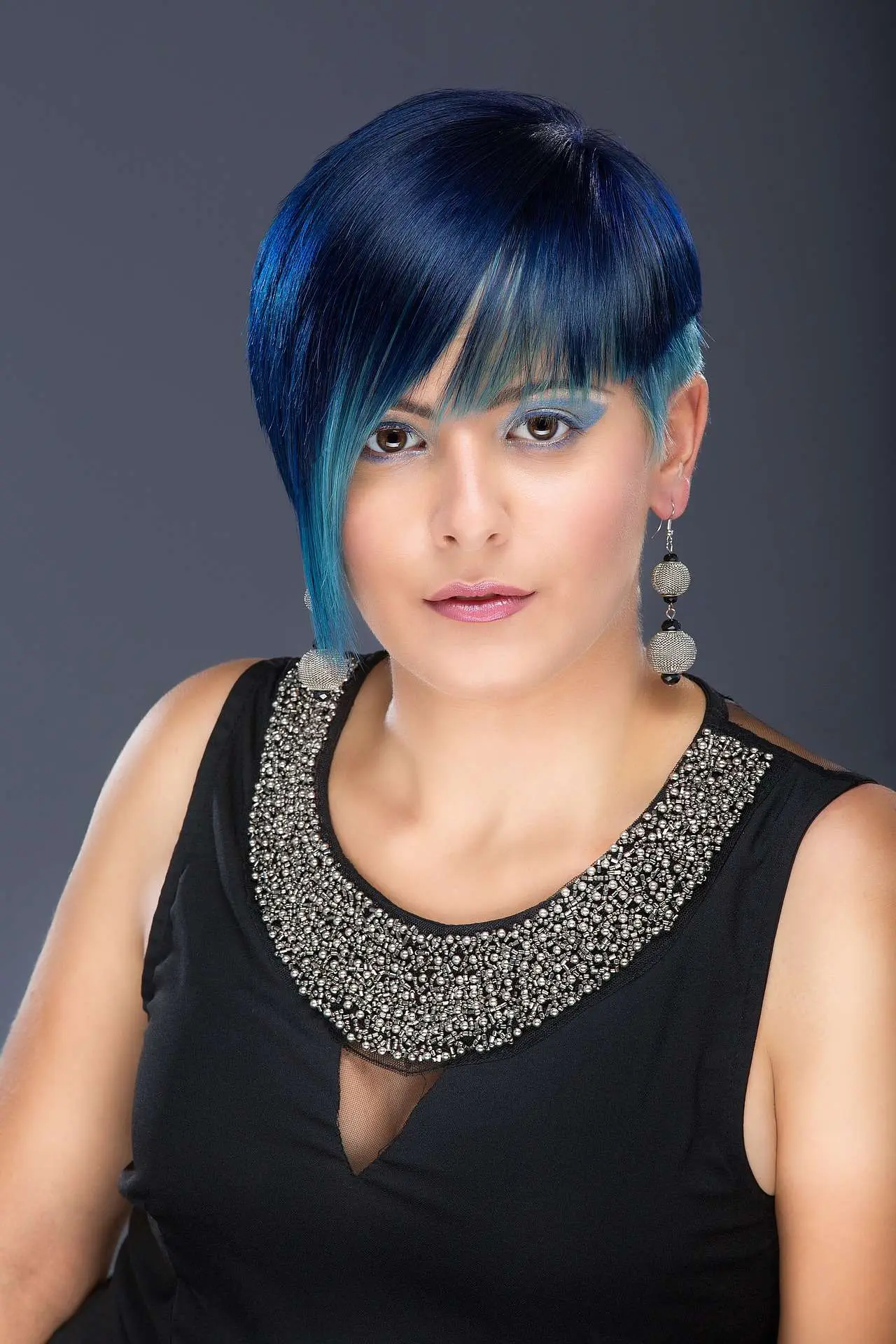 The idea of a pixie cut might never have entertained you if you have a round face. But a Pixie bob haircut can be one of the gorgeous short haircuts if you have a round chubby face. It increases the length of your face because of the hair coming on your forehead. The volume at the top of your face helps reveal your fantastic face shape. A pixie bob, and curtain bangs, are perfect modern haircuts if you have thick and coarse hair.
The pixie cut is the most sophisticated, modern, and flattering hairstyle, where you can easily elongate your face with short hair and, at the same time, look gorgeous. It is one of the best short haircuts for round faces women with thick hair. Remember to wear choppy layers and face-framing bangs if you want a short haircut.
3.6) Shoulder-Length Hair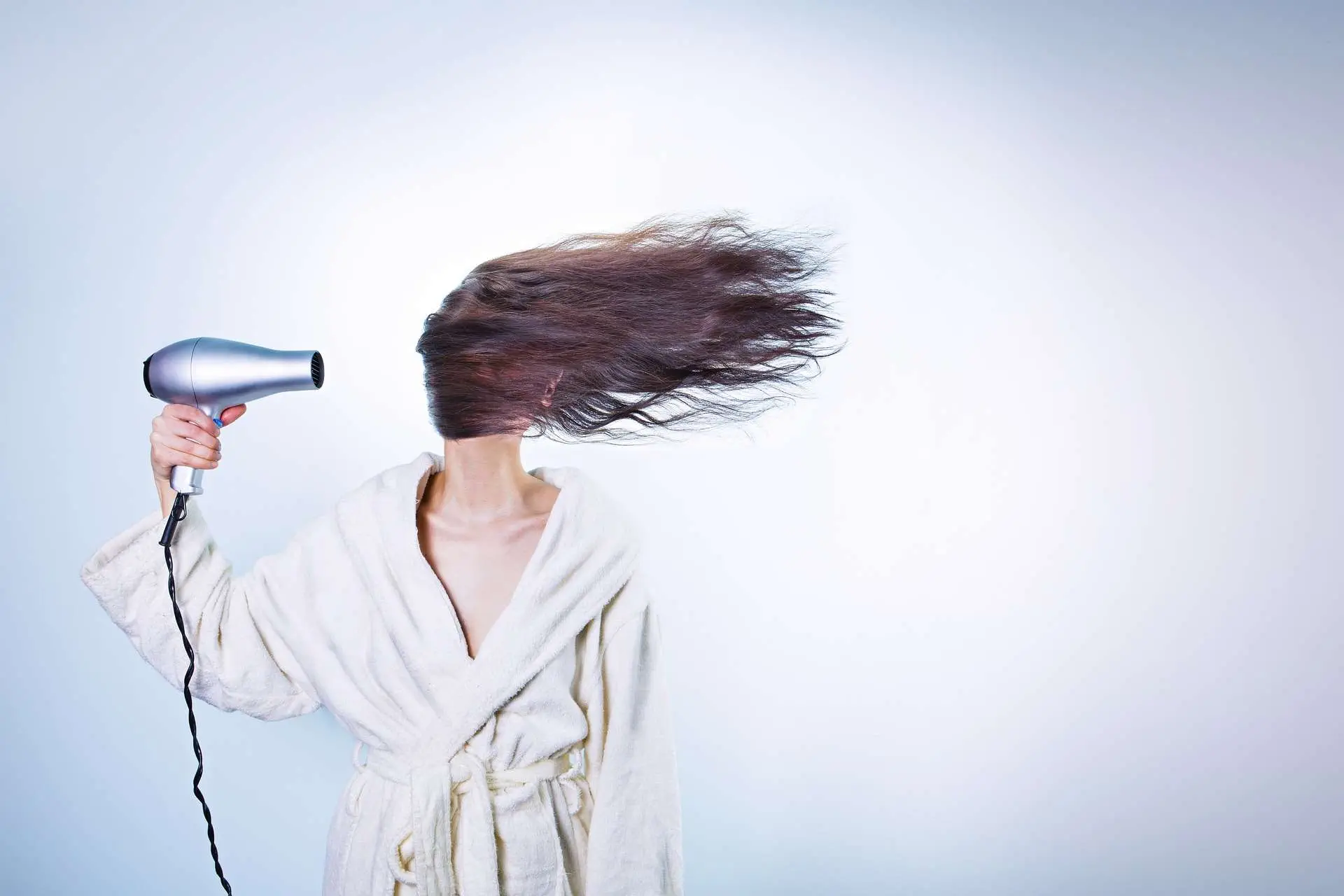 Shoulder-length wavy hair suits every face shape and helps balance your facial features. It was the most popular haircut in the seventies and trending again lately. Shoulder-length hair is one of the best hairstyles for round chubby faces. It draws the eyes downward, making your face appear slimmer.
You can also create soft waves with a curling iron and use hair texture spray to give volume to your hair. Use a large round brush and blow dry your hair to create volume and texture. The soft, loose waves, when angled slightly away from the face, helps frame the face perfectly, making it appear slimmer and more beautiful.
check Hairstyles and Haircuts for Round Faces
4. Hairstyle Tips for Round Face Shape
Here are a few tips for fuller and rounder faces to make your face look lean, shaped, and elongated.
Add volume to the top of your forehead irrespective of what hairstyle you are doing. Adding volume will enhance your overall look, e it a traditional bun, center partition, or contemporary look.
Add soft and wavy curls to your hair while going for loose updos or messy buns. This will give an appealing and romantic look.
Avoid partition to bring asymmetry to your round face.
Go wavy and twisty rather than buns for trendy hairstyles
Use earlocks effectively in any traditional style. It complements your face and makes it look more appealing. It gives dimension and texture to your face. Long locks are ideal for round chubby faces as they give an instant slimming effect to your face.
Create an illusion of length and elongation by creating height on your head or bringing the focus downward by adding soft curls. You can also narrow your face by letting a few strands of your hair fall on the side of your face. Don't go for tight ponies or tight buns.
Don't take your hair at the back behind your ear. It will make your face look puffy and rounder.
Don't tie your hair very tight. Make loose braids and messy buns to make your face look slimmer.
Always go for something asymmetrical rather than choosing straight and sleek hairstyles, such as a straight bob or straight bangs, if you have a round face shape. Uniformity should be avoided in round faces.
5. Conclusion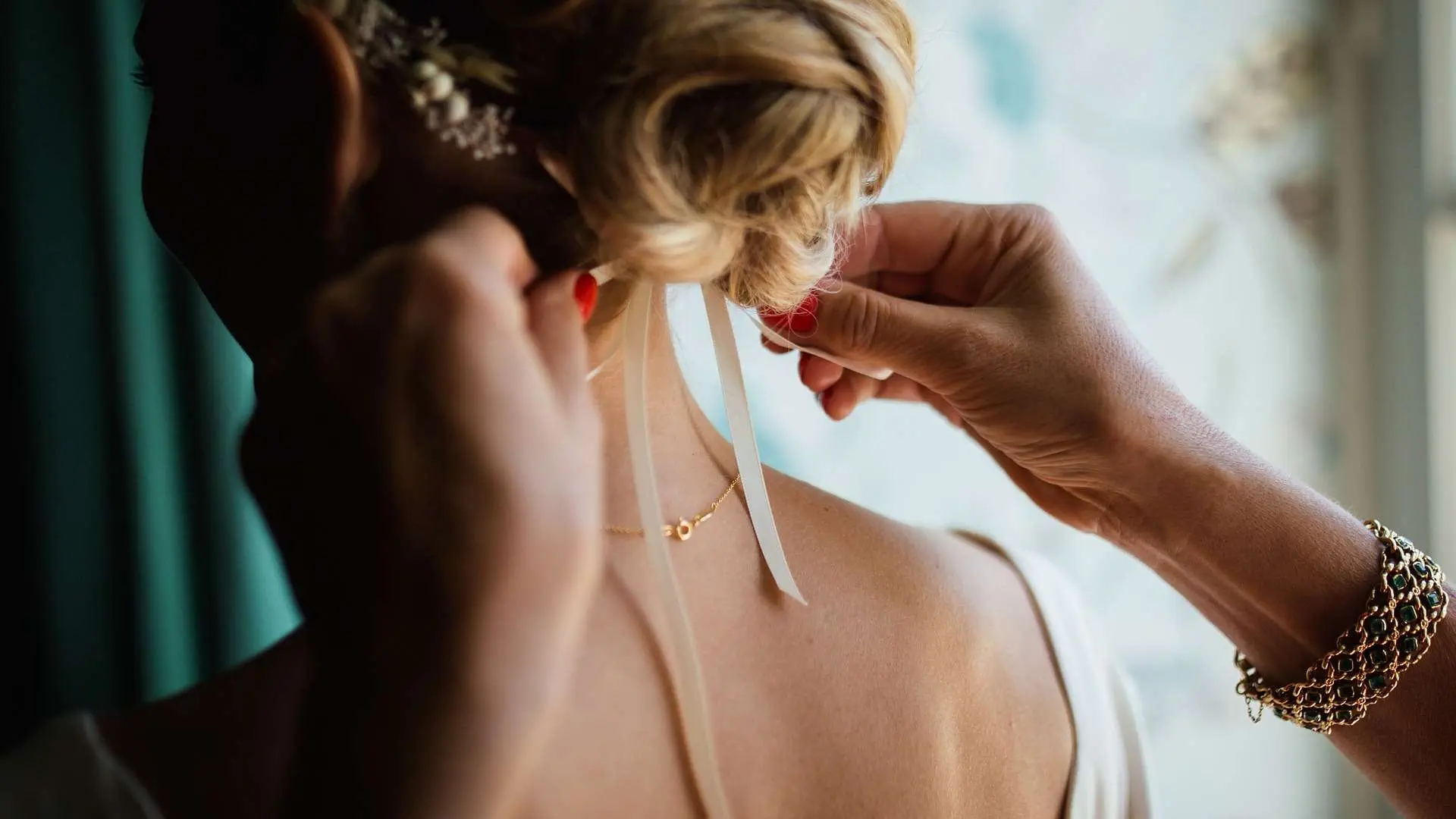 Long hair is better because if it ends near your shoulders, it focuses on your cheek areas, making your face look wider, while if you have long hair, it attracts the eyes downwards. It adds dimension and gives shape to your round and chubby face. It gives an angle to your face making it appear more beautiful.
Your hairstyle can make or break you, no matter how beautiful you are. Go for length and height, avoiding everything short or wide. You can have the perfect makeup for your face, but if your hairstyle is not good, it will not complement your overall look.
check out 40 Bombshell Women's Haircuts for Round Faces
We always try to follow the latest trends, following the so-and-so actors, without realizing that our facial shape may not suit the recent trending hairstyle. So, always choose your hairstyles and haircuts wisely, keeping your unique face shape in mind.
Click here to read more with us.