Twenty years from now, imagine you are living your best life, doing your dream job, or married to your love of life and on a lazy afternoon, you grabbed your old album and started flipping through your senior photos, taken in high school before graduation.
This little moment is powerful enough to take you back to your golden high school days, where you spent the most precious days of your life. You can easily look back to those amazing days through your senior pictures.
Senior pictures, which are generally taken in high school before graduating, are a fun part of graduation. These portraits are not just about posting on Instagram and getting thousands of likes. Senior portraits are a form of memories too.
These pictures can be a unique gift for friends or family before you go far away from them for higher studies. You can decorate your wall with them. Whenever you see those senior pictures, you will be able to relive those old and beautiful days and all those memories you have created back in your high school.
Seniors' portraits are an announcement of graduation. If you are graduating soon and want your senior pictures but have no idea how to start, here are 20 different senior picture ideas and tips for you.
1. Senior Picture Ideas: With Confetti
Confetti is always the best prop for a photo shoot, especially when it is a celebration. Senior photography is a celebration of high school graduation. So why not add confetti in here too! You can choose nature as your backdrop.
Wear your graduation gown with your mortarboard hat. Grab those colorful papers or confetti with your hands. Blow them with a smile as the photographer clicks the camera.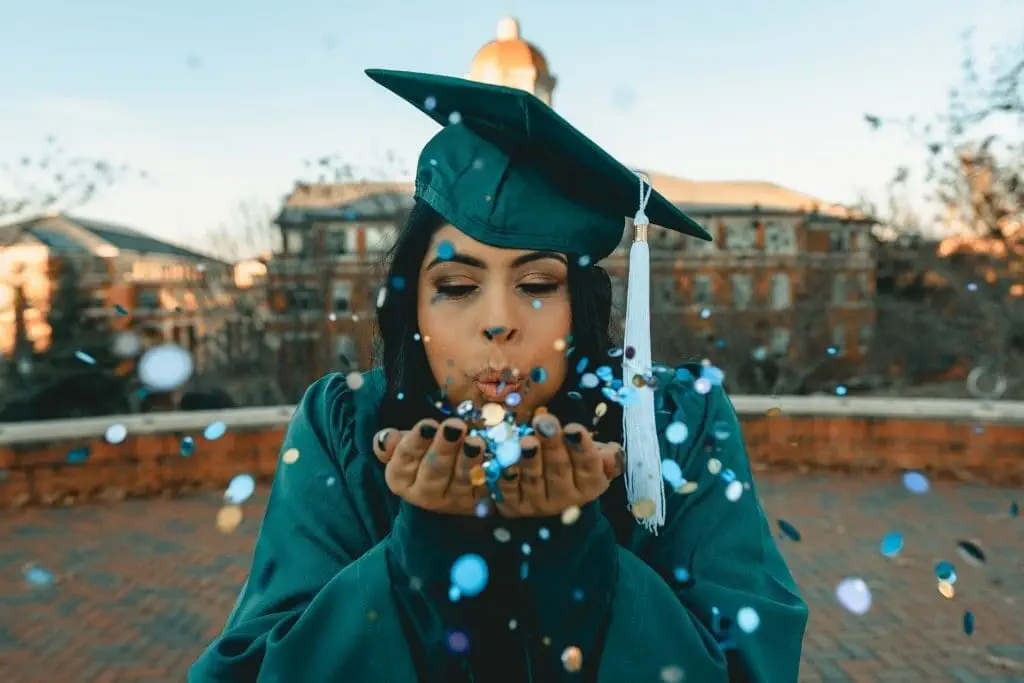 In the next senior pictures ideas with confetti, you will need a helping hand that can be your friend or sibling. Ask them to throw confetti towards you, and the photographer will capture the colorful moment. Give pose with hands up on air with a very big smile on face. You can look up too.
In the future, you should be able to remember happiness by just looking at it. If you are a camera-shy person, you can smile at the camera with a criss-cross arm as an alternative pose.
2. Senior Pictures Ideas: On a Beach
If you live near a beach, that can be a great advantage for your senior pictures. Use the vast sea as your backdrop. Wear a light color outfit such as white, baby pink, sky blue, or light yellow. Give a dreamy pose, like flip your hair with one hand.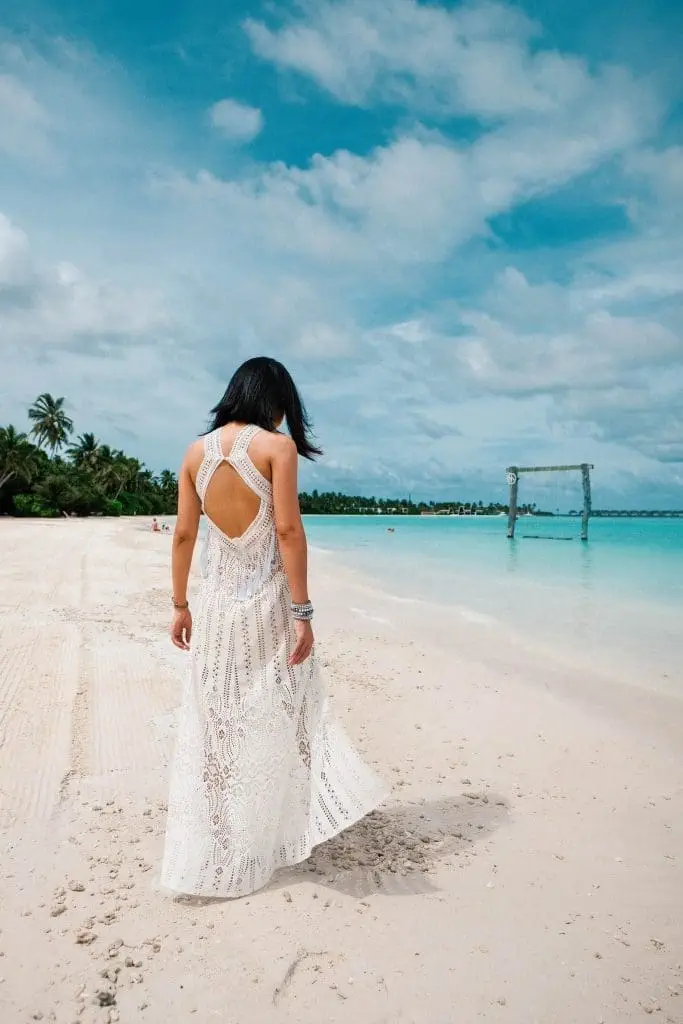 Sit down on the beach with one knee down to the ground. Put your hand on another knee with a smile. Or give different poses for different pictures sitting on the sand.
Or else, a senior photo sitting on a seaside rock would be a great idea too.
3. Senior picture ideas: With Best Friend
A senior photo session is incomplete without your best friends. These people are one of them who always had your back through thick and thin. Your high school senior photos will be incomplete without them. To make your high school days more memorable, you must include them in the senior photo shoot. Here are some senior picture ideas with your best friends:
A hug is always the most affectionate way to show love. Find a natural background. Give your best friend a sweet hug and capture it for your album.
Wear your graduation caps and gowns and give a pose like walking towards the camera while talking and smiling at each other, and the photographer will catch the moment.
Some close-up snaps can be taken too in the same pose. Cap and gown photos might sound very formal, but it is better to include a few of them in your album as the senior photoshoot is mostly about graduation.
For the next pose, find a place with flowers, like a garden. Both of you wear a floral print outfit and a flower hairband. Give natural poses such as smiling, or the photographer can click some good candids while you two are talking and laughing. Use these senior picture poses and capture your special moments.
4. Senior Picture Ideas: Toss the cap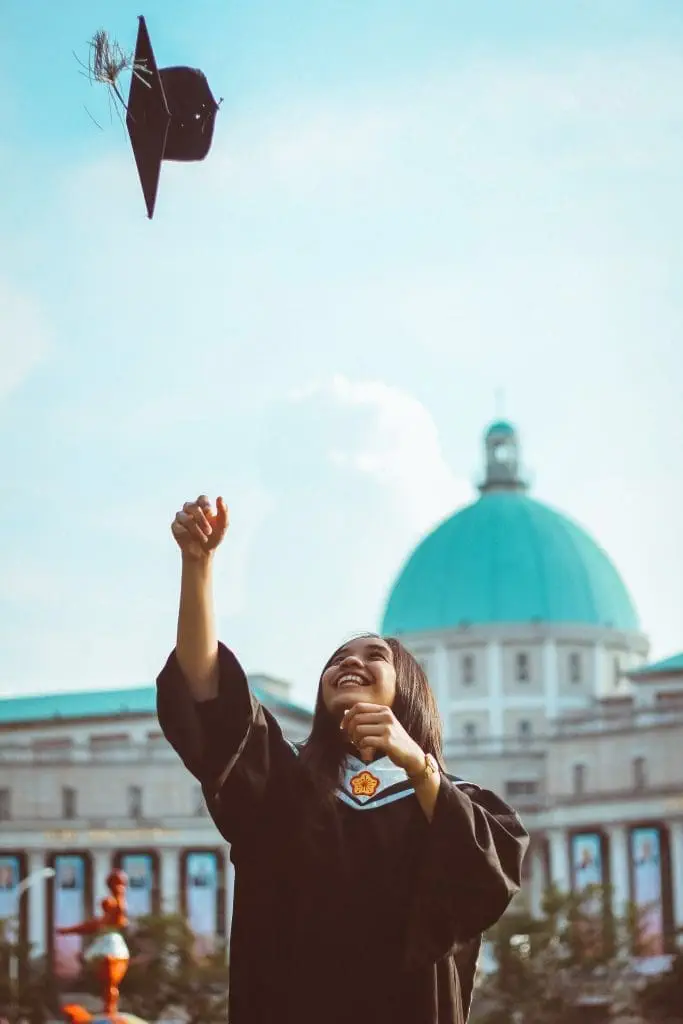 Keep the tradition going of this particular pose. Do not forget to click a group photo with friends while tossing your graduation caps high in the sky like many seniors. These pictures work as a major reminder of your high school days.
5. Senior Picture Ideas: Heart-hands
This is one of the group picture ideas for girls. Pose with your girls' gang showing your back to them and making a heart shape with each other's hands. This senior picture is the best way to capture your friends together as a memory.
6. Senior Picture Ideas: Photo in Front of Graffiti Wall
Graffiti walls can be one of the best backgrounds for senior photo sessions of high school seniors. These walls can give an artistic essence to your senior picture. This senior photo idea will be helpful if you want an urban look.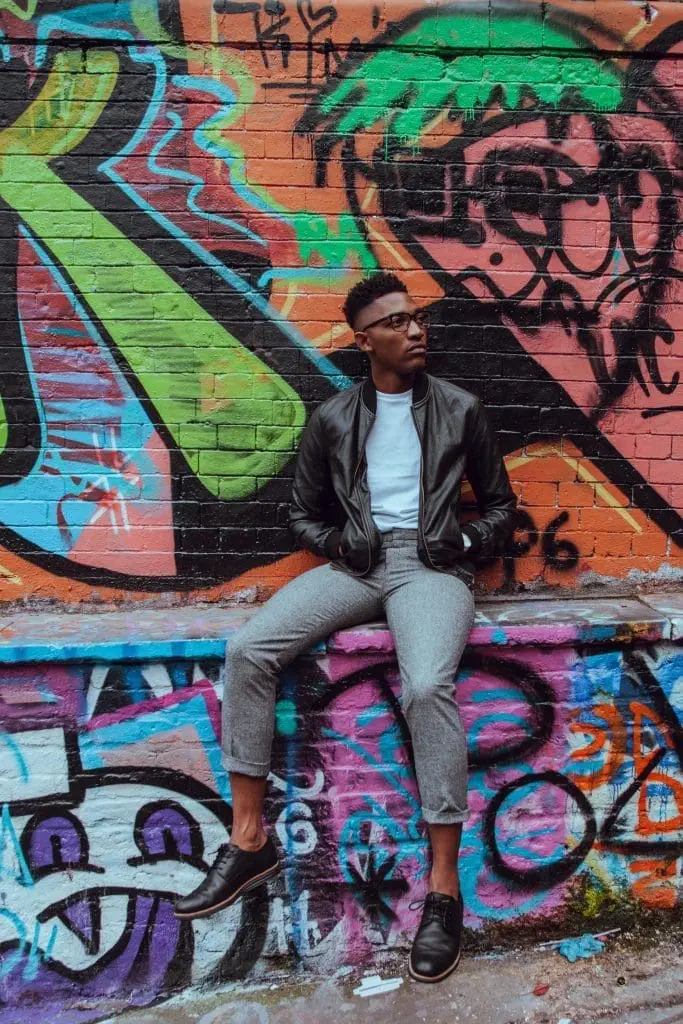 Wear something plain to get the perfect snap, like a white t-shirt and blue jeans. Find a Graffiti wall first, give a few poses with your style. Lean your back on the wall while looking at the camera. Or stand in front of the wall with your hands inside your jeans pockets.
Pose like you are walking by the wall, and the photographer will take a few shots.
Sit on a curb in front of the colorful background for the next pose, or give a squat pose. It may make your legs burn for a little while, but that's worth it. Because the result will blow your mind. These senior picture poses can be used in different backgrounds too.
7. Senior Picture Ideas: Sitting Pose on a Stairway
A staircase can be a great choice for your senior photo sessions if you want an urban background. Keep your dress casual but cute. Find a beautiful staircase for you. Feel free to give fun poses like nobody's watching. You will get some senior aesthetic portraits.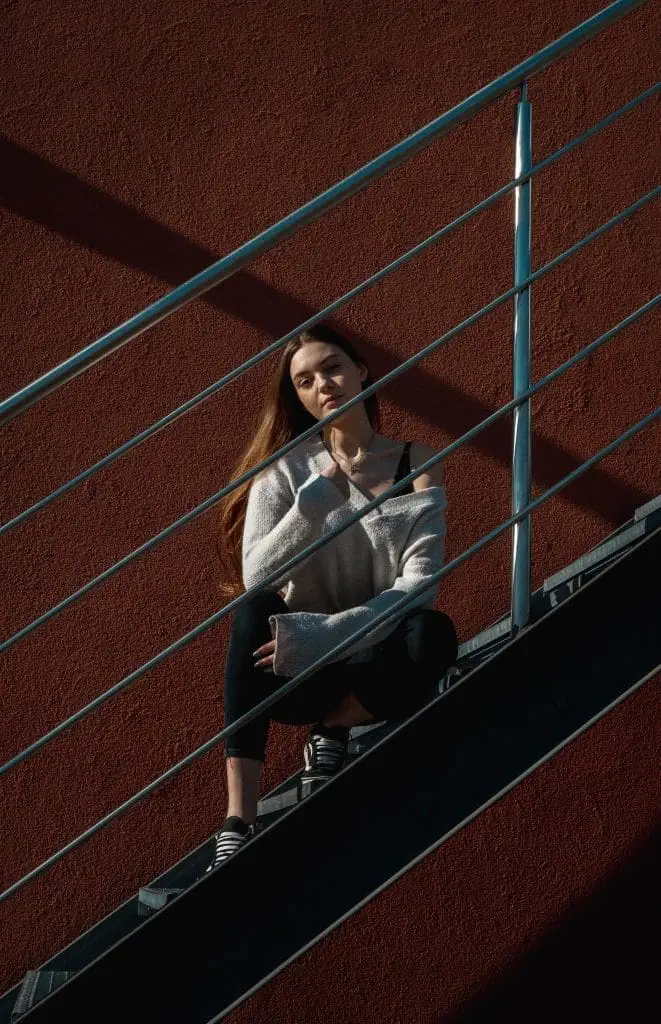 Still, if you need some posing tips for this senior photo- give a cross-leg pose. This is the easiest one. Slightly lean your back while placing your elbows on the upper staircase.
8. Senior Picture Ideas: Dancing Poses
We all love dancing. Then why not put it in your high school senior pictures. You do not have to be a very good dancer to dance. Dance like nobody is watching. Rest it is the photographer's work to capture your moves.
Keep your school spirit in your dance. Do your most favorite dance step as a pose. If you have long hair, use them to look cool and funky.
9. Senior Picture Ideas: In front of Buildings
The building is a fantastic backdrop for your senior pictures. Find vintage or historic buildings for your photoshoot.
Give poses in front of it. The photo should capture the whole building, or at least most of the building. These pictures look so vintage and eye-soothing.
10. Senior Picture Ideas: With Musical Instruments
Do you play guitar or ukulele, or violin? If yes, then you can use your musical instrument as a prop for your senior photos. But if you do not own any instruments, you can easily ask your musician friend and borrow theirs for your senior picture. This is a unique senior picture idea for senior girls.
Grab your guitar and pose like you are playing it, or play it to look more natural. These senior photoshoots can be both indoor and outdoor.
If you choose to click pictures outside, find an interesting location that can be just outside of your house too. If there is a wall in the location, use it. Take a chair to sit on and keep your guitar beside you, leaning on the wall. And show off your instrument with different poses.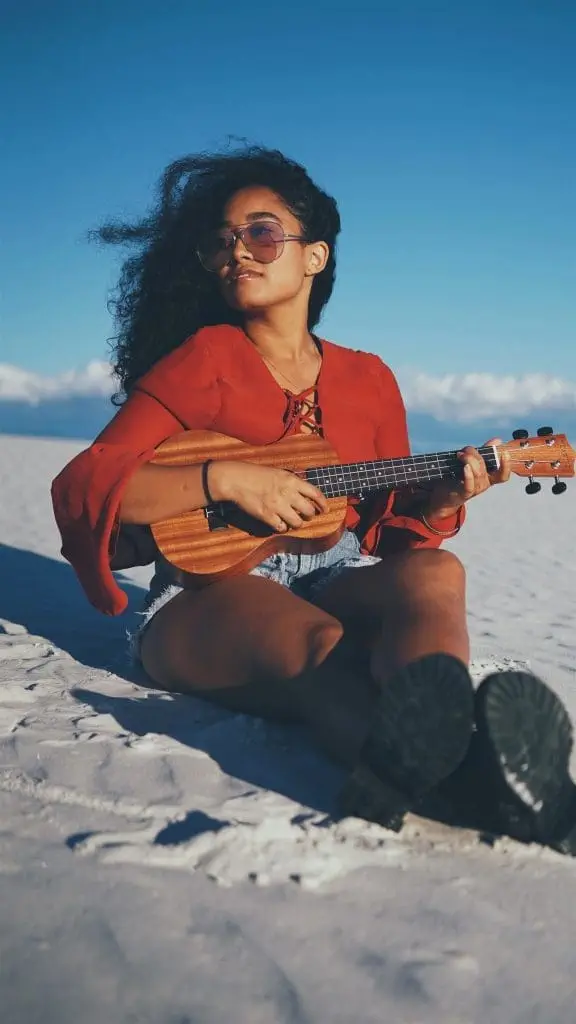 In the case of a ukulele, pretend like you are playing it as a pose. Otherwise, hold it in your hand and pose casually.
11. Senior Picture Ideas: Silhouette
This is one of the most creative senior picture ideas. Silhouette pictures are like playing with light. Use the sun as your lighting, and give your best poses. Wear your graduation gown.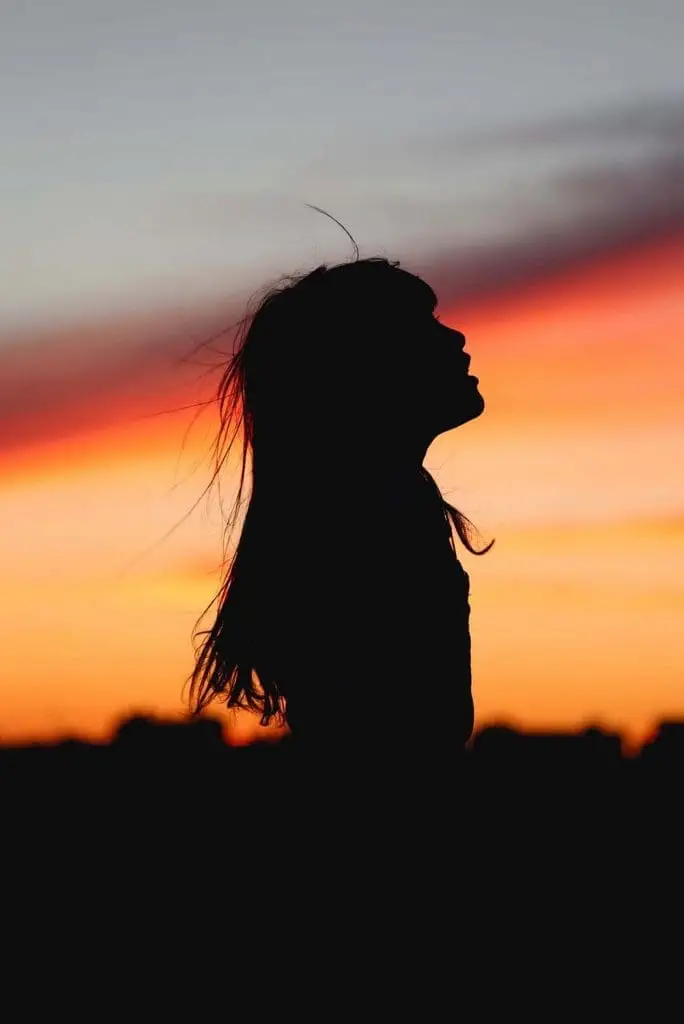 Formal wear can be a good choice for this photoshoot. You wouldn't need a makeup artist for the picture. Rather, a professional photographer is enough. Just use normal fun poses to get amazing pictures.
12. Senior Picture Ideas: With High-School Sweethearts
High school romantic relationships are one of the best things. Those feelings and love for a certain person are like starting a new life.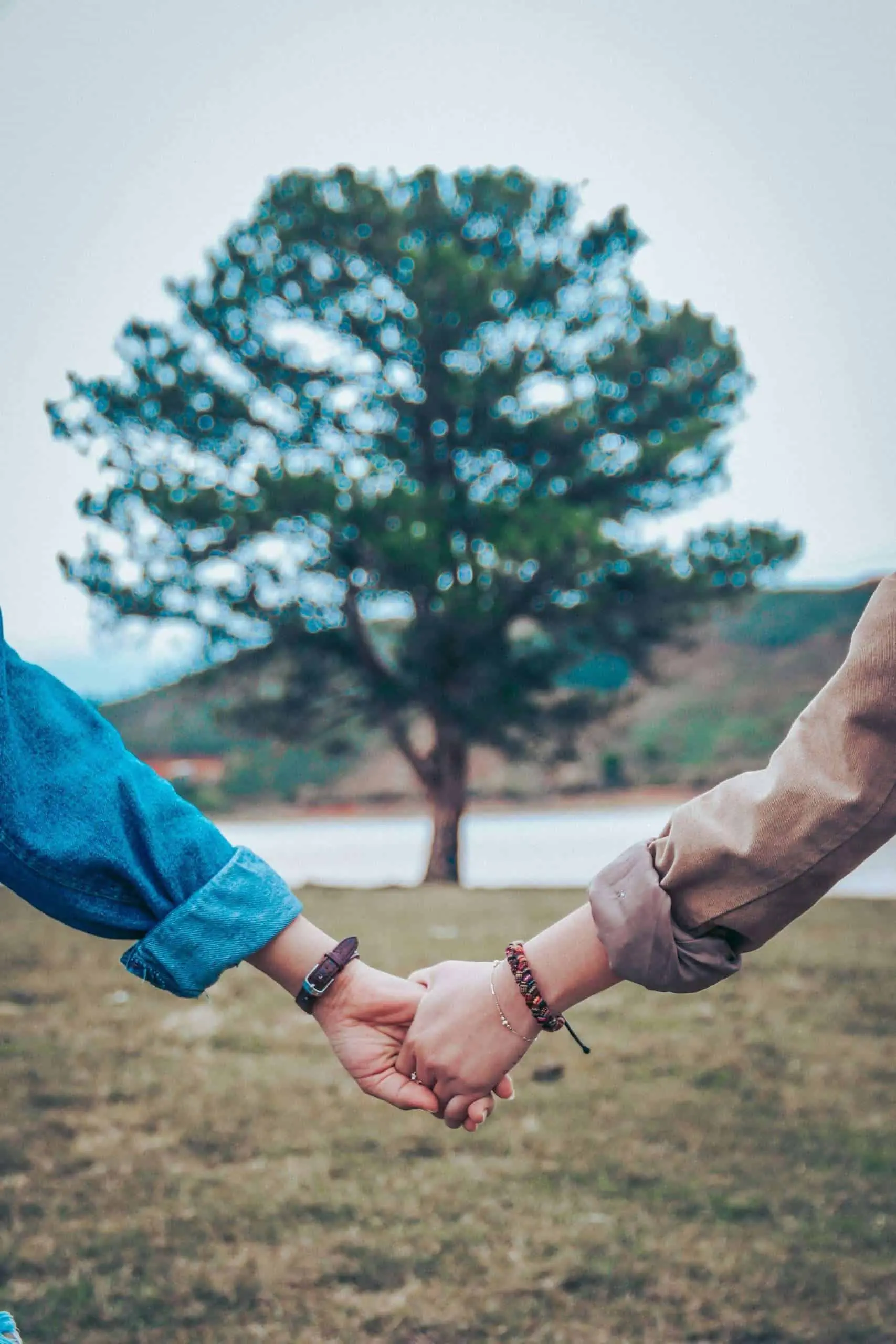 Make your high school boyfriend or girlfriend a part of your senior pictures too. There are amazing senior picture ideas with your high school sweetheart.
Give romantic poses with them, hold hands, capture your love in the camera.
13. Senior Picture Ideas: Photos With Family
Click pictures with your family members as their senior daughter or son. Here are some senior portrait ideas with family:
Hug your parents and capture the moment.
Give a very high jump in the background while your parents are showing off your diploma.
Teenagers usually have a sweet and sour relationship with their siblings. Hug them, give fun poses with them, laugh together and capture the moments. Make them a part of your senior pictures to add the sweet and sourness to your album.
The senior session is about moving on from your family as a young adult and being independent. It is an emotional as well as an exciting thing to do in life. Click a picture with your parents posing like you are saying bye-bye to them and going to start a new life.
14. Senior Picture Ideas: Photos With Pets
Are you a pet parent? Pets are a part of family. Adding them into your senior photoshoot can be an amazing senior picture idea. Click some pictures with them too.
Play with them and capture the best moments in the photo session.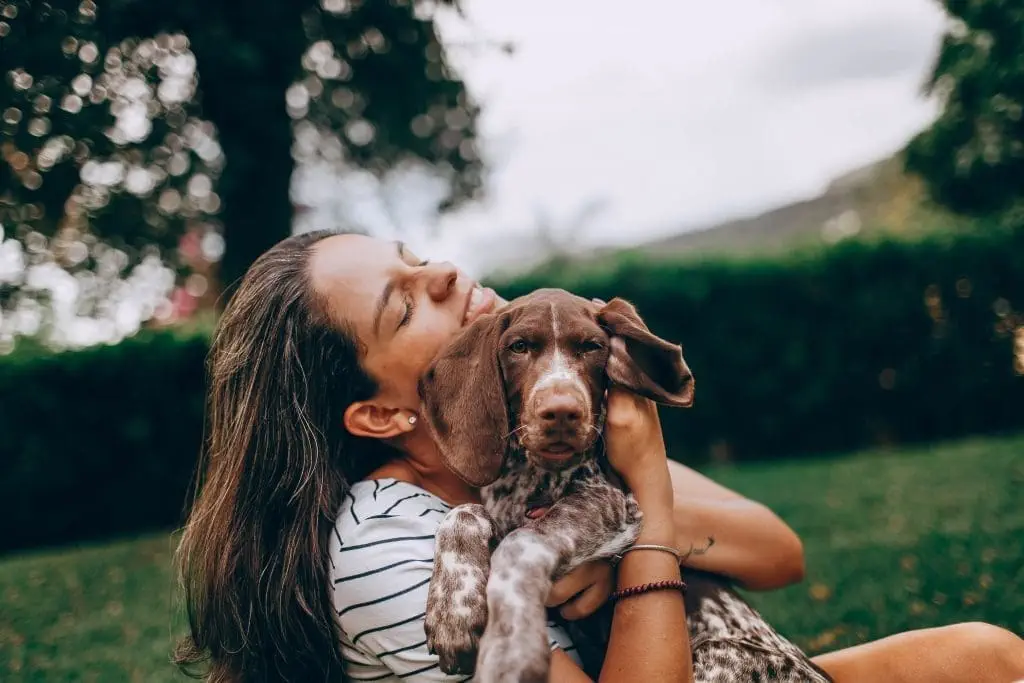 If it is a cat or dog, give pose by taking them on your lap. Kiss them and capture that on camera.
15. Senior Picture Ideas: With fairy lights
Fairy lights are always a fun prop for photoshoots. This is one of the most popular and amazing senior picture ideas for girls. Use your Christmas lights and make your senior pictures more bright and colorful.
Decorate your background wall with fairy lights and click pictures in front of them.
Secondly, grab those lights in hand and click some close-ups. Think of creative ideas to play with the lights.
16. Senior Picture Ideas: Sports Themed
Sport is an important part of a high school senior. If you are a football player, show it off in your high school senior pictures. Choose a football field as your photography location and click pictures.
Or, if your favorite sport is basketball, use the basketball court to click pictures. These sports pictures can add a different essence to your album.
17. Senior Picture Ideas: Golden Hour photoshoot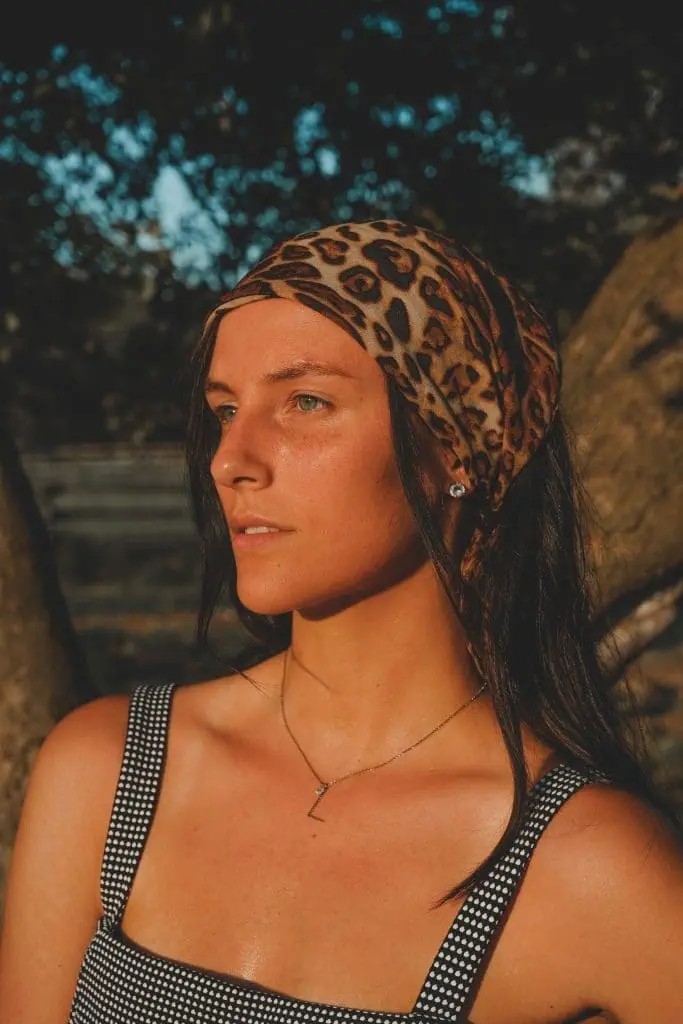 Senior picture ideas can not exclude golden hour photos. One hour after the sunrise and one hour before the sunset is called the golden hour. You have to choose your photoshoot time, keeping it in mind. Pose naturally, enjoy the sunlight and let the pictures speak for you.
The specialty of golden hour photos is the sunlight effect. You get the natural effect of the light on your skin, making the pictures look aesthetically golden. You must try this one for your senior picture, and you won't regret it.
18. Senior Picture Ideas: Inside the Room
For a teenager, their room is the most comfortable location. Your room definitely can be a good location for a senior picture. Make it a part of your photos before moving away. Pose freely, use your laptop or mobile as props. Click pictures being carefree.
19. Senior Picture Ideas: Looking Over the Shoulder Poses
Looking over the shoulder is a common pose for high school seniors that you can use for your senior year photography.
The photographer has to stand behind you to take these pictures. Use any of your favorite locations and sit down. Slightly lean back and look back to the camera over your shoulder, and that's it. You will get some amazing pictures for your senior year album.
20. Senior Picture Ideas: Using Props
Use a variety of props in photos to make them look amazing. Use your creative ideas. Anything can be a prop for your senior picture if you use it properly.
Use a book as your prop. Act like you are reading a book or normally hold a book and give some casual poses.
Hold a bunch of balloons and smile at the camera. You can give a lot of different poses with such props.
Grab a CD in your hands and face the camera as it clicks.
A mirror can be an amazing senior prop too. Use it to show your creativity in the photo session.
Use personalized notes on props. For example, write "GRADUATED" on a blackboard and pose with it. Or write "THR END" on a clapperboard to represent the end of your school life.
Posing tips and factors to follow in your senior pictures
There are many factors to keep in mind while clicking senior photos:
Be creative, and think of creative poses and ideas for your senior pictures.
Do not feel forced; pose as naturally as possible. Senior pictures are really fun to click.
Use colors in your photo. Try to wear solid colors for your photos. Play with colors to bring vibrance to your senior pictures.
Wear bright colors while shooting outdoors, in nature.
Lighting is a very important thing to take care of while shooting. To get good pictures, make sure the lighting is perfect.
Plan a variety of outfits for the photo sessions, do not go with just one outfit.
Show your fashion sense by showing detail of the outfit.
Wear outfits you are comfortable in. Try to keep it simple.
Portray your hobbies and interests in your graduation pictures.
The best and ideal time for a senior photoshoot is late spring or early summer.
The most important thing is to feel confident and be yourself.
These pictures are going to be a vital part of your life for the rest of it. Be creative while clicking pictures and be ready for a new and exciting journey of life.
I hope you found these senior picture ideas interesting and you are excited to implement any of these senior picture ideas into your photo session.
Happy Graduation!!