As an affiliate-driven website, Icy Tales earns from qualifying purchases.
While people on the internet might think we women over 50 have yet to embrace our aging. I can assure them most of us have thoroughly internalized this by now. The four stages of grief have long gone, and the urge to look young has outgrown itself. Henceforth, we savor these days by working on ourselves. While you work on your body and soul, leave your hair under my guidance. Haircuts and hairstyles easily balance out all other bodily insecurities. For that reason, I will recommend hairstyles for women over 50.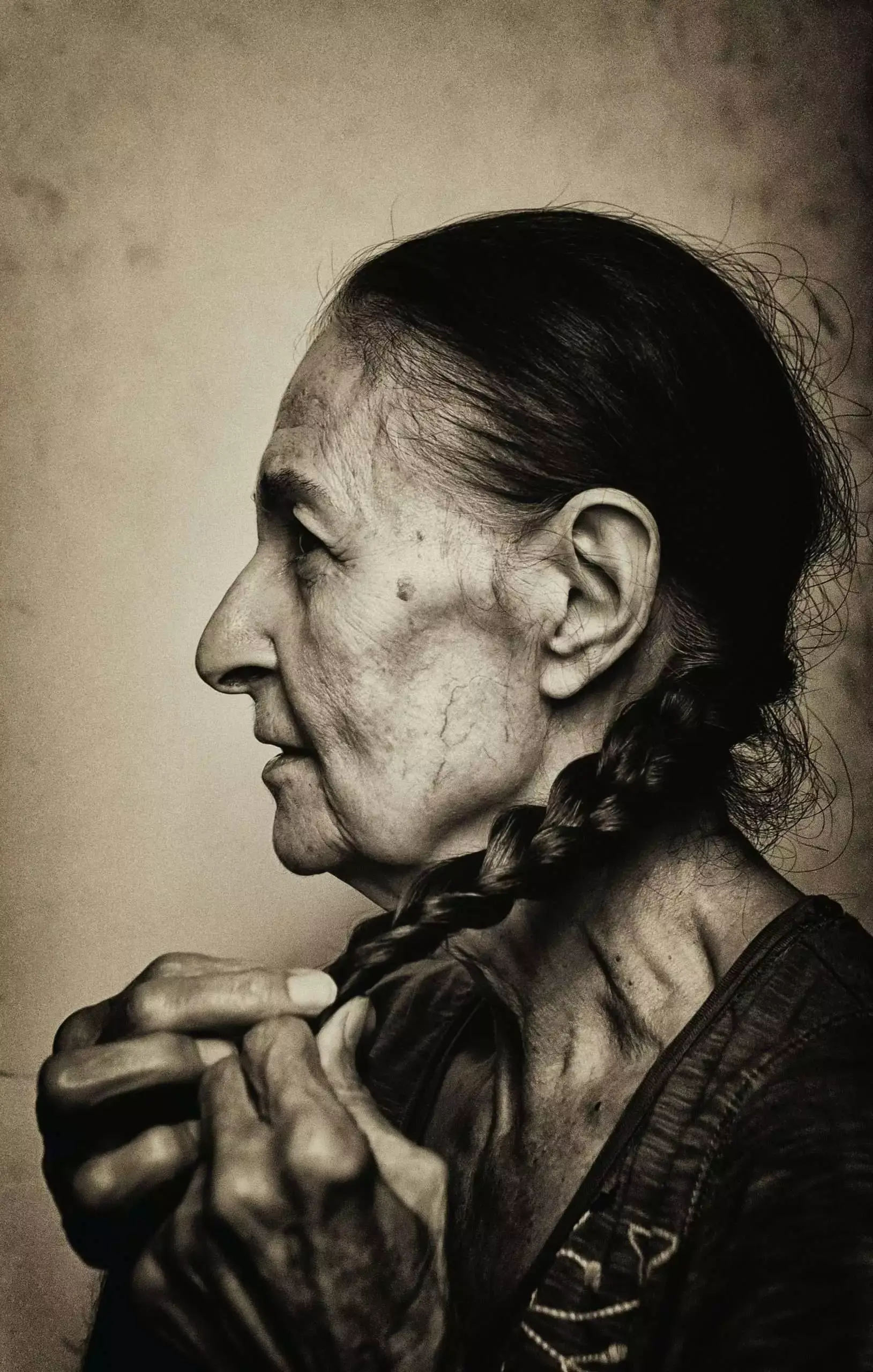 The blog will contain hairstyles for all hair types and textures, as well as various face shapes and structures. I have also kept in mind the women who do not desire to shorten their hair and given them some healthier alternatives for their hair as well. Rest assured, all your doubts will be covered here.
1. A Quick Glance- Hair Maintenance for Women Over 50
Before we dive into hairstyle suggestions, your hair needs extra care at this stage. These are some ways to keep your hair healthy and maintain its texture and volume.
Eat a protein-rich diet.
eat food with good nutrients value
take supplements (doctor's prescribed)
organic, non-sulfate, non-paraben shampoo and conditioner
oil masks- mix oils that suit you well
minimum heat
Less stress
Frequent trimming of split ends
shorten its length
occasional rounds of doctor
2. What Should Determine your Hair Length?
Not just the age!!! Your face shape, structure, hair type, texture, and will. These five should be the only determining factors for your hair length. There's a lot of information about absolutely opting for short hairstyles for women over 50. I agree with the reason for not contrasting long and thin hair with textured faces due to aging. And yet, it's still different for all of us.
Some women adore their hair more than their faces. They also look good with long hair and wrinkled faces. Incessantly bombarding 'go short' might make them conscious of things they never bothered themselves with. Short hairstyles are the recommended style suggestion but do not succumb to societal bars and talks.
3. When Should you Go for a Short Length?
Fine or Thin Hair- will remove the excess weight off long hairstyles and relax your roots.
Weak hair- will make your look healthier at the ends
Handling long hair is a hassle at this age
You wish to reduce the contrast of long hair against a textured face. The short hairstyle infuses a youthful look.
The hairstyle should suit your face shape, facial features, and hair type.
4. Short Hairstyles for Women Over 50
Do not go with short hairstyles like pixies if you have doubts about pulling them off. Start with something as simple as a classic bob. For Example:- Start with an A-line bob haircut to play safe, then the various versions of the same. Finally, if you like these short hairstyles, then transition to a short hairstyle like a pixie haircut.
5. Short Bob Hairstyles for Women over 50
5.1) A-line Bob Hairstyle for Women over 50
If you are skeptical of short hairstyles, go with a simple A-line bob haircut. The flipped-under bob hairstyle and the angled front is the go-to hairstyle for women over 50. These are easy-to-maintain hairstyles. All you need is a round brush, serum, and spray (the last two are optional) are the most you need to perfect this look. Grey hair and salt pepper look with this hairstyle, gel with fine hair texture and thick hair.
5.2) Chin-length Bob Hairstyles
It is good to bring focus to your face by accentuating your facial features like chin or jawline. You can add a wavy texture and make it look perky. This style does not work with thick or curly manes.
The hairstyle s too easy to maintain a round brush job at best. If you cannot give visits to the hairdresser, it will eventually grow out to become a grown-out chin-length bob, a win-win situation.
5.3) Side Swept Short Curly Bob Hairstyles for Women over 50
As the name suggests, the short curly bob is for women with curly/wavy hair. The side swept adds volume to both ends of your face. The haircut in itself adds volume and texture on its own. The most you need to do is care about is maintain your curls. Curls nourishment will give this cute look.
Shiny highlights on the brown hair or soft curls on the gray hair will give this a very soft look to the face.
5.4) Layered Bob Hairstyle for a Short Messy Haircut
The wispy bangs and side-swept bangs with this hairstyle produce a rejuvenating effect on the face and the hair. The hairstyle is one of the most youthful hairstyles owing to its edginess. Edgy hairstyles and bangs tend to complement the face texture of older women.
Blonde and sunkissed highlights will make this a classic bob haircut for women over 50.
5.5) Inverted Bob Hairstyle for Women over 50
This haircut with deep side-swept or side-swept bangs is a very classy hairstyle. The inverted bob provides a clean look to the face. Well-maintained hair bangs compliment the hairstyle very well. Overall this is a very edgy style.
Older women with silver hair, blonde hair, and platinum blonde highlights will steal the look.
6. Pixie Cut Hairstyles for Women Over 50
6.1) Layered Pixie Cut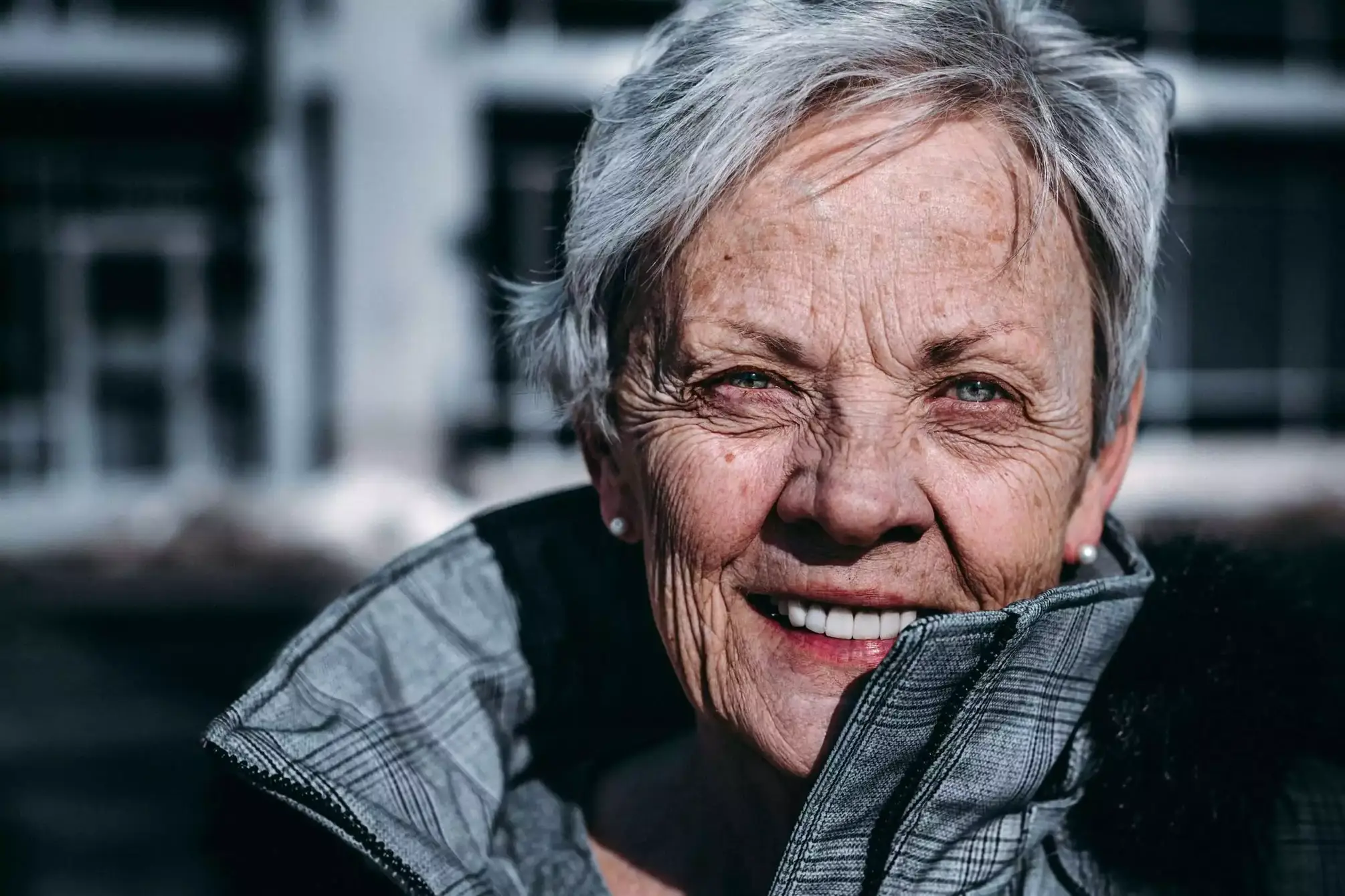 The simple hairstyle with lots of layers and textures adds volume and movement to the hair. A layered pixie cut with blonde hair is what ice-creams is to winters. The hairdo best compliments the thinning hair of women over 50. Do not opt for a staked-at-nape look for this hairstyle.
6.2) Pixie Bob for Women Over 50
The hairstyle is a blend of pixie and bob. Short hair at the back follows up long strands at the front and top. These look too sleek on thin hair. The heavily sliced and layered haircut will add more volume, movement, and texture to the look.
Go with dark highlights to enhance its layers. Contrasting colors will also look good. I feel brown hair with blonde highlights will make the best out of this look for women over 50.
6.3) Side Part Pixie Cut with Bangs
Many women over 50 eschew hair bangs. The general population does want to opt for hair bangs, but must I remind everyone that hair bangs make you look younger than many other styles? These bangs are the easiest hairstyles to hide your wrinkled forehead. Additionally, this hairstyle styling is as easy as maintaining it.
Pairing this hairstyle up with a side part adds so much texture and layers on all fronts of your head. Side parts pixie also add volume on both sides of the face. This look is ironically edgy yet elegant for women over 50.
6.4) Short Pixie Cut Hairstyles for Women Over 50
A short pixie haircut is functional, easy-going, and an all-hair texture-friendly hairstyle. Women over 50 are not capable of spending long hours on their hair. They also find it hard to maintain their hair at this age. Thus, this haircut is for all such women. The hairstyle also suits many face shapes and structures.
Colouring (to prevent grey hairs) is simple and cheap in this hairstyle. You can try all the different colors because the hairstyle also looks good with many hair colors. The pixie cut is people's choice awarded hairstyle for women over 50.
6.5) Pixie in Curly/Afro Hair Texture for Older Women
By now, you might have realized pixies are versatile and easy-going hairstyles. Most examples were thin hair, blonde hair, and straight hair. Talking about black women 4c/4b, it's the same. The face shape and structure get highlighted in a pixie haircut, even for black women over 50.
You can choose any color of your liking or your natural hair color. Just follow your curly hair routine. No extra effort is required in the styling per se unless you are aiming for a specific look for someone.
7. Hairstyles for Women with Medium-length Hair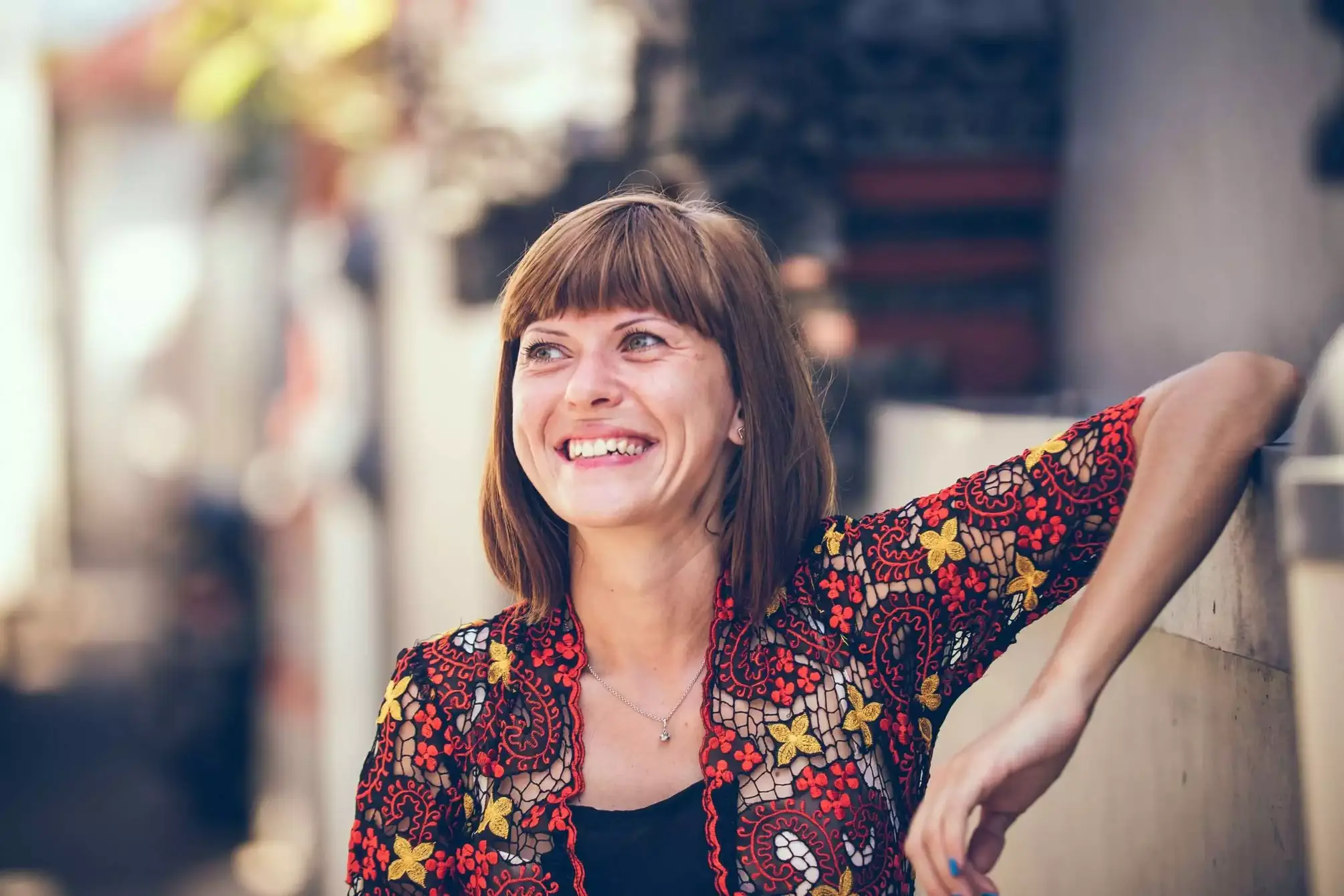 Medium-length hairstyles for women over 50 is the preferred choice for most older woman. The reason is despite short hairstyles being healthy and easy to maintain, short hairstyles are still extreme, spirited, and edgy. Most women over 50 would likely go with a subtle and softer look. Also, not many older women would not be willing to get rid of most of their hair.
Good genetics and melanin content make your harsh lines much less prominent at this age. Black and Asian women are a classic case of this. A shoulder-length hairstyle with tons of texture, layers, feathers, and bangs will enhance your natural beauty while making the harsh lines much less prominent. Let's dive into some heart-fluttering medium-length hairstyles for women over 50.
8. Shaggy Lob with Curtain Bangs for Medium-length Hair
All my carefree women over 50 gather around. This hairstyle is immaculate and made for you. These choppy tresses and the wavy texture of the hair are to die for, but the curtain bangs bring out a soft, youthful, and carefree look.
9. Flipped-out Layered Bob for Straight Hair
Medium or soft layers with a flipped-out bob add volume, movement, and elegance. Warmer hair tones with soft highlights for this look exude grace.
10. Layered Cut with Swept Bangs for Medium-length Hair
For the hundredth time, bangs add youth to your face when coupled with heavy or medium-layered hairstyles. It is a relinquished look. In particular, the side-swept hair bangs complement this look for women over 50
11. Long-Angled Bob with Bangs for Curly Hair
Nothing better than natural curls left open with long angled bob and bangs. Curly dark color bangs or natural gray bangs bring an instant glow to your face. Just maintaining your naturally curly hair will keep serving its purpose.
12. Blown-Out Layered Bob Hairstyles for Slightly Wavy Hair
This blown-out layered bob serves as an iconic 80s and 90s look. Fully blonde or chestnut brown blown-out layered hair looks chic on shoulder-length wavy hair. The hairstyle is tard bit time-taking and not easy, but if done right will make head turns.
13. Medium-hairstyles with Afro (4b/4c) Hair Texture
A dark-colored mane with short box braids for afro hair is a sophisticated hairstyle for black women over 50. For women over 50, this is also easy to maintain.
14. Salt and Pepper Cornrows Hairstyles for Women over 50
Medium-length afro hair with salt and pepper look is beautiful in itself. Adding cornrows to the natural curls with such contrasting colors makes it exquisite. The hairstyle is pretty low maintenance for shoulder-length hair.
15. Long Hairstyles for Women over 50
Women over 50 are heavily under the impression that only pixies and short hairstyles are practical and essentially hairstyle looks for them. Only these short hairstyles make them look youthful.
But do you look good in these hairstyles and haircuts?
Is hiding wrinkles and looking youthful your only motive?
Then what about feeling and looking good?
The hairstyles and haircuts, even once you are a woman over 50, depend on your face shape, face structure, and hair texture. Face shapes are the ones that decide whether the haircut looks good on you. Looking young but not looking good is quite counterproductive in itself. So, face shapes like square and elongated ones look much better in a long and medium-length hairstyle. Let's explore some of these long-haired hairstyles.
16. Layered Hair with Wispy/Side bangs
For people with elongated and square shapes, a medium-layered haircut at the back with face-framing tresses will serve. Heavily layered haircuts with wispy bangs is a no-effort hairstyle, rollers on your head, and now you have a crispy-clean look. The hairstyle does a great job camouflaging the forehead and faces harsh lines on women over 50.
17. Side Loose Plaited Hairstyles for Older Women
A side loose plaited hair gives a very jazzy look to older women. It feels dreamy at times. Piece-y layers to the other side of the face, and you are now ready to turn heads left and right. Plaited hair also looks sleek in afro-braided hair.
18. Updos Hairstyles for Women over 50
Non-fussy bun for corporate meetings works on any hair texture
Low chignon updo for marriages, parties, and functions
Cornrow braids updo for a clean look.
Braided updo for dinner dates also works on any texture
Half updo/ braided look on the sides of your face.
Check out the List of 90s Braid Hairstyles.
19. Faux Locks with Contrasting Black and Grey Hair
Faux locks are refined, charismatic, and sleek. It looks elegant and put together on older black women. This hairstyle is my absolute favorite owing to the black and grey hair contrast it creates in women over 50. The hairstyle is fit for indoor and outdoor events.
20. Hairstyles for Older Women with Thin-hair
Women over 50 start experiencing thinning of hair. Such thin hair requires volume and movement. The short hairstyle list presented above is sufficient in itself. However, I would still like to add more exquisite hairstyles that might suit most face shapes. Frequent blow drying and heat on hair for some volume at this age is not a bright thing to do, so refer to the list below. You might like something that prevents your hair from chemical products and heat.
20.1) Graduated Stacked Bob Hairstyles for Thinning Hair
A graduated bob is also an inverted bob with long strands at the front and short at the back and top. However, you can add a stacked top to make the hair look fuller on most sides.
20.2) Layered Bob for Thin Hair
Layered haircuts are equivalent to a panacea in the world of hairstyles for older women. Layered hairstyles for women over 50 are one of the highly recommended hairdos for thin manes. The hairstyle makes thin hair look rejuvenated due to texturing that adds volume and movement.
20.3) Pixie Cut with a Deep Side Part for Thin Locks
Women often use a pixie haircut to conceal thin areas. Most people's first pick is a pixie cut when their hair starts thinning. That's because a pixie cut has layers, textures, and edginess to enhance people's youthfulness and natural beauty. Pairing this with a deep side part, warm roots, and highlights is an excellent pick.
21. Thick-hair Hairstyles for Older Women
A good hairstyle for thick hair steadily reduces its bulk and makes it manageable. Thick hairstyles for women over 50 are usually hard to manage at this age. There are no new types of hairstyles for thick hair, just gameplay with razors and scissors to break them asymmetrically. The hairstyle hinders hair growth in bulk by heavily layering it.
22. Blunt Ends for Thick Hair
The haircut is avoided in thin hair because it does not adds texture and movement. Blunt bangs with blunt ends are an ideal hairstyle for women over 50. Alternatively, we can use it for thick hair.
23. Asymmetrical Layered Bob for Thick Hair
An asymmetrical haircut unevenly places hair all overhead. This hairstyle, paired with side swept bangs, asymmetrically distributes your hair on the face front. This natural weight of your hair is balanced by carefully placing parts of your mane on the forehead more than others.
24. Face Framing with Long Layers For Thick Hair
Another hairstyle for women over 50 with thick long hair would be face-framing with long layers. The haircut serves the same purpose of reducing the weight of thick hair by cutting thick strands. These long layered cuts through thick mane at the back. Meanwhile, the face-framing lessens the weight on the front of the face. The haircut is for medium or long-length hair and perfectly suits older women with thick hair.